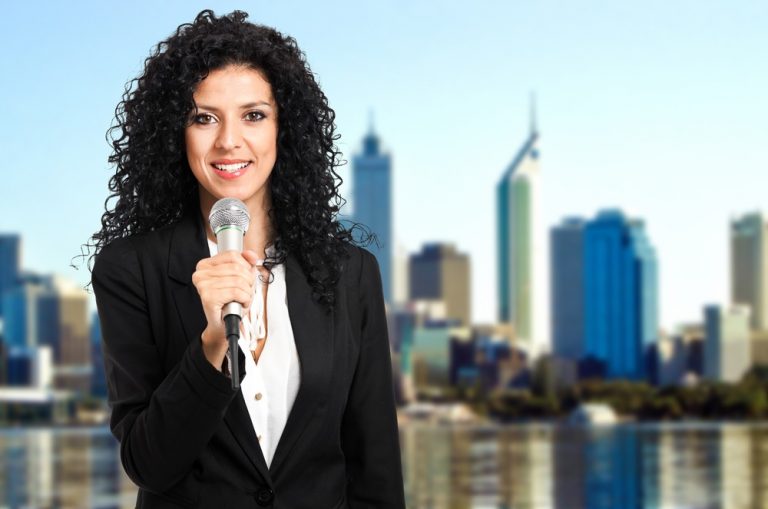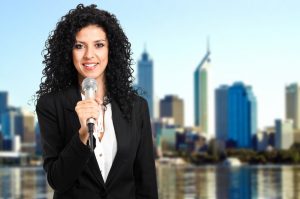 I'm starting to create a collection of stories about financial journalists who are not money experts.
It's not difficult to find examples.
Oh, they are experts alright, but not at managing money. They are experts at writing, radio broadcasting, or TV broadcasting — whatever their specific, journalistic specialty.
So far I've written Mainstream Financial Experts Are Experts at Creating the Illusion of Competence and More Evidence that Financial Advisors and TV Personalities are Not Experts talking about the lack of money expertise among financial journalists.
Today is another piece of evidence to add to the record.
Jean Chatzky Interview
Many of you know I like to listen to podcasts when I walk alone (I take one walk alone each day and two with my wife). One of my favorites is PT Money's Masters of Money podcast. I like it because I know PT, I usually know the guests, and the stories are very interesting.
A while ago he had a podcast with financial journalist Jean Chatzky (here's the transcript if you prefer to read it). If you don't know who she is, here's the Wikipedia version of her life.
Let me begin by saying that I like Jean Chatzky. In my opinion, her advice (these days) is pretty good. She also seems like a nice and friendly person, though I have never met her.
This post is not meant to show how terrible she is in any way, shape, or form. But a few things in the interview reinforced what was said in my other articles and I want to share those.
Journalist Versus Expert
Here's the quote that mirrored what we've already discussed:
When I first started doing this I was more of a journalist than an expert. Now I'm a little bit of both. I wasn't doing all of the things that I was telling people to do and that felt really inauthentic and so I got with the program very quickly and started really walking-the-talk because if I was going to talk about it, then I was going to have to do it and understand that these things were—I understood why they were the right things to do, so it was taking another step to get myself to do
them.
First of all, it's funny to me that she draws a distinction between a journalist and an expert. I think that's exactly my point. 🙂
Second, when she started out she knew nothing about money. And yet she was reporting as a "financial expert." Uh huh. This again is exactly my point!
The feelings are identical to what Mike Rowe said most journalists do — they try to create the illusion of competence. Why do they have to try and create the impression that they are competent in a given are? Because they don't really have competence in what they are talking about — so they need to take shortcuts so it appears they are actually knowledgeable.
I'll pause here for a minute and let that sink in. I'll also note that if this is the way money advice is handled, think about all the other advice we get from journalist "experts" in a whole host of fields. It's scary, really.
I'm not saying Jean did anything wrong. You couldn't expect her to know anything when she started out because her degree was in ENGLISH. Again, exactly my point. No knowledge or experience with the topic and yet she's an "expert." Ugh.
Application of Principles
This lack of knowledge early in life doesn't mean that she couldn't learn and grow like the rest of us. Few wealthy people — for example, those who eventually retired early or became millionaires — are finance grads. Most majored in something else and had to learn about money along the way.
But even when she started reporting on money, it took her a long time to get her financial act together.
She says, "I've been doing this for 25 or 30 years" and yet admits, "When I got divorced about 12 years ago, I really felt like I was starting from ground-zero. I wasn't really starting from ground-zero. I was probably starting from the 30-yard line but I had a long way to go."
Ok, she got a divorce which can be a financial killer. But 12 years ago she was 40 years old and still "had a long way to go." These are the sorts of results you'd expect from the average American, not from a "financial expert" who's been held up as that for the past 25 to 30 years.
And let me say that she's not just any financial journalist. She's the cream of the crop — one of the best-known financial journalists in America today. Here are her accomplishments from Wikipedia:
Starting her career in 1986 at Working Woman, Chatzky rose from editorial assistant to assistant editor. In 1989 she left journalism and joined the equity research department of Dean Witter Reynolds, returning to journalism two years later as a reporter/researcher at Forbes. She moved to the Dow Jones/Hearst start-up SmartMoney in 1992, rising from staff writer to senior editor. After a five-year run, Chatzky joined Money Magazine in 1998.
Chatzky has appeared on Oprah, Live With Regis and Kelly, The View and other programs. She has written for Parents, Seventeen, Cosmopolitan, was a staff writer for SmartMoney and a fact checker for Forbes.
Chatzky is also the financial editor for NBC's Today Show.
If she's had such trouble for so long, imagine what the less-well-known and less successful financial journalists are like.
So What?
Again, this is not to criticize Jean. I'm simply re-telling her story using her words.
It illustrates that many (most?) of the people we see writing articles, talking on the radio, and appearing on TV discussing money have NO CLUE what they are actually saying. Their advice could be good or it could be bad. They do not know as they are NOT experts except in the area of journalism.
And as such, we all need to be very careful before we take advice from journalist "experts" or plan any action based on what they say.
BTW, the same holds true for many "financial advisors" as proven by my broke acquaintance who needed a job out of desperation and became a financial advisor. Double ugh.
And it goes for me as well. I hope you look at everything I write as my perspective and you're using what I write, along with input from other sites, books, etc., to become your own financial expert. From there you can decide for yourself what money moves are best for you.
Finally, I'll throw out the idea again of having financial experts publish their net worths with anything they write or present. I'm sure doing so would be oh so interesting. 😉