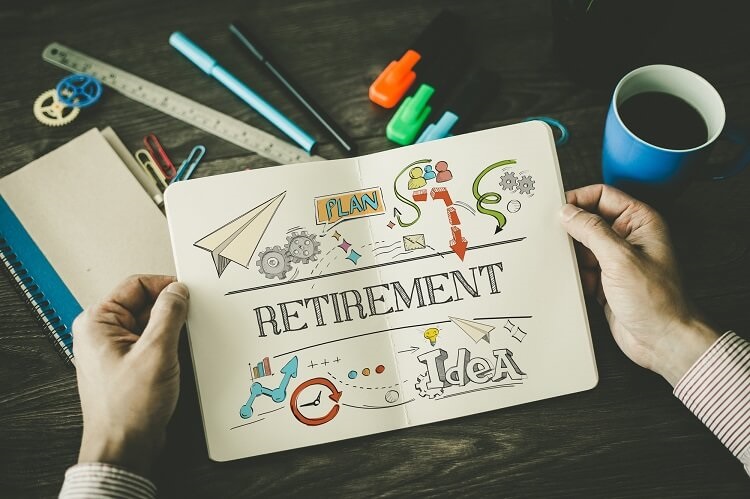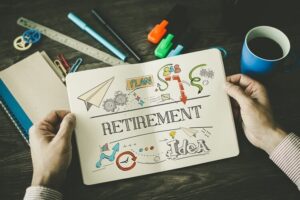 Today we continue our series on the book The Retirement Maze: What You Should Know Before and After You Retire.
So far we've covered The Problems with Retirement, How to Define Retirement and Problems Retirees Face, Why Work Works, and The Four Stages of Retirement in this series, so if you missed those, you may want to go back and read them before reading this post.
As I've noted, I have a love-hate relationship with this book. But do like it for discussing retirement issues that are generally glossed over by other books (even if this book does go a bit overboard with the negatives).
I'll be sharing key passages from the book as well as my thoughts on them.
Here we go…
Retirement Expectations
We start today with a discussion about expectations in retirement.
Generally, new/potential retirees don't have many expectations about retirement (or they are simply guessing about it if they do) since they have no frame of reference on the subject.
The book begins by talking about this lack of insight on what retirement is actually like and how it ultimately impacts their actual retirement.
Highlights from the book:
Unfortunately, a realistic set of expectations is hard to come by. Most retirees admit they cannot, before the fact, get an accurate picture of day-to-day retirement living since there are so many unknowns about how it feels not to work.
Therefore, given what we've seen are the pitfalls of overoptimism, the goal should be to avoid becoming disappointed, which can lead to feelings of disenchantment with retirement. For some retirees, this can be demotivating and lead to second-guessing about their retirement decision. This in turn can interfere with establishing goals and plans for their future because the idea of enjoying retirement becomes harder to visualize.
Social scientists claim that if retirees have realistic expectations or don't expect too much, they are more likely to feel satisfied when first entering into retirement.
Ok, so apparently the key is to not over-estimate what you expect from retirement.
I could see where expectations of retirement could go south quickly.
The book says that most potential retirees don't know what to expect about retirement, but I have a different point of view.
Consider these points:
I believe that, even though they have no practical experience with it, most people think retirement is amazing.
IMO it is amazing, but to be sure it's amazing you have to plan for it.
So you have a couple things happening: most people think retirement is amazing and most people aren't great at planning for retirement.
Given these circumstances, retirement could be awesome or could be a disaster — it's a crapshoot.
With this sort of dynamic, I can see how many people could be set up for disappointment.
To head this potential situation off at the pass, I think education is the key. If people know what they are getting into by reading about retirement, talking to those who have retired, reading retirement interviews, and so on, then they should enter retirement with at least a semi-realistic view of what it's like. In the end, this should help them end up feeling satisfied with it.
Setting Goals in Retirement
The book then moves on to the importance of setting goals in retirement.
Here's what it says on the topic:
Goal setting is at the core of a satisfactory retirement. And at the core of goal-setting is a detailed plan of action.
If retirees put in the effort to plan how they will actually live day to day in retirement, they can improve their chances of having a satisfactory retirement.
Wow, who would have ever thought of that? LOL.
Yes, having goals and then setting tasks to reach those goals is a big benefit no matter what life stage you're in. Some think they can forego these in retirement because they don't have/need any more goals (after all, their life is on cruise control from here on out, right?)
That is incorrect. If nothing else, they have a goal to have a great retirement. And that takes a lot of sub-goals, tasks, and so forth to make happen.
So new/potential retirees should set goals for what they want to accomplish in retirement and then create tasks to help them achieve those.
Not only will this process result (most likely) in a better retirement, but guess what else it does?
It adds structure to retirement, something we've seen some people and this book complain about as a problem in retirement.
Funny how that works, huh? 😉
The book then dives a bit deeper into this subject as they turn the page (literally) to the next chapter.
The authors share the following about setting goals in retirement:
So far, we've seen that a positive state of mind and realistic expectations are important starting points on the path to retirement. But the path has many stages, and the benefits of positive thinking and accurate expectations play a part mostly in its initial stages. They have little impact over the long term — positivity and realism alone do not necessarily translate into taking the appropriate steps to building a retirement lifestyle. Rather, retirees need to think very seriously about what they will do with their lives if they are going to ensure a happy and fulfilling retirement. In short, they have to plan ahead and set goals for themselves. And they really ought to start planning and setting goals early, even while they're still in the workforce. Researchers have found that the benefits of planning ahead, of setting goals for retirement before you do so, are multidimensional:
Setting goals provides retirees with the framework they need to create a fulfilling lifestyle, one that includes activities that have some personal value.
Goals or more specifically the activities undertaken to make them, put structure in retirees' day-to-day lives and yield a sense of control over their lives, both of which might otherwise be lost on leaving the workforce.
The mere fact of going through the steps of planning before actually retiring offers an opportunity to live vicariously in retirement prior to the reality; in essence, it allows people to mentally rehearse how they plan to live and starts the process of adopting the retirement role.
Finally, by achieving their goals, retirees give themselves opportunities to create a positive self-image and to feel more connected and committed to the retirement lifestyle.
Again, what I have been saying over and over is coming to light:
Plan for retirement — both the financial side and the life side.
If you do, things will more than likely turn out great for you in retirement.
Now we add to this that the mere act of planning, setting goals, creating tasks, and so forth has positive benefits in and of itself.
So I guess planning for retirement just got even more important, huh?
BTW, let me comment on one phrase that you might have skipped right by: "Live vicariously in retirement prior to the reality." I don't want to let this pass before we move on.
Have you ever planned a big vacation? Where do you get joy from the trip — is it thinking/talking about it before the trip, the actual trip itself, or reliving the trip after the fact?
The truth is it's all three! All of these phases bring some joy, including even the planning/preparation for it.
They are saying that this happens with retirement as well and is something the retiree should enjoy as they make specific plans for what their retirement will look like.
But they need to keep those expectations realistic while they do, of course! LOL.
And finally, this chapter and topic conclude with the following:
Retirees who fail to prepare and make plans for retirement risk leaving the workforce with no path to follow. Once they do retire, they will have no structure to their days and may come to feel a loss of personal control over their lives. From here, some retirees may eventually move into a state of "learned helplessness" whereby they don't want to move in any direction because regardless of what they do, they just can't be sure of the outcome. And things spiral downward from here: reluctance to act can lead to negative feelings about retirement, which in turn can lead to depression and weakened subjective well-being, to say nothing of a poor adjustment to the life stage.
Setting goals has another useful benefit: it helps to focus one's attention on something that is personally meaningful. When retirees focus on meaningful goals, they become personally invested through the process of working toward their goals. In doing so, they accomplish a few objectives — they put direction in their lives, and they put in place the means to redefine themselves as retirees by connecting with that role. Without meaningful goals and a sense of moving in a purposeful direction, retirees are less likely to have the opportunity to develop those important alternative roles to replace their worker role — in essence, retirement goals help to make you feel like a retiree.
The bottom line: it's important to set goals in retirement — both for what those goals accomplish as well as the fact that the process gives structure to those who need it and helps ease them into retirement.
In theory, most people should have the skills to set and work towards goals by the time they get to retirement age. Those skills are one thing that likely helped them get to retirement.
That said, there's apparently a shortage of these if you listen to the book — because so many people struggle with "no structure" after they retire.
Can you hear the sarcasm as I type? LOL. We've already established that the subset who has these issues is 25% of retirees at most and more likely in the 10% range.
But to humor the book, let me suggest that those who have trouble in this area get a book like Getting Things Done and use those principles for planning retirement.
Meaningful Retirement
Before I finish this post, I'd like to comment on their use of "personally meaningful". This is a key phrase IMO.
To have a happy retirement, many books will say you need to have "purpose" in this life stage.
Some books will then try to define it (usually being so vague that what they say is worthless), and others will leave it up to your imagination as to what they mean specifically. Finally, some give a specific definition that includes of some sort of work to save the world.
But I think this book gets it right — you need something that is meaningful to you. Something "personally meaningful".
This could be volunteering to save the whales (a friend of mine walks the beaches in Florida and sets up protection zones for nesting turtles) or it could be playing golf. The key is that whatever turns you on, whatever gets you up in the morning, this is what's personally meaningful to you and is what helps make your retirement great.
If you don't have anything that does this, then you run the risk of having a terrible retirement.
So find a handful of personally meaningful activities for retirement and odds are you will create an awesome retirement.
That's it for today. For the next post in this series, see The Retirement Maze, Health and Wealth, Social Activities, and Working in Retirement.