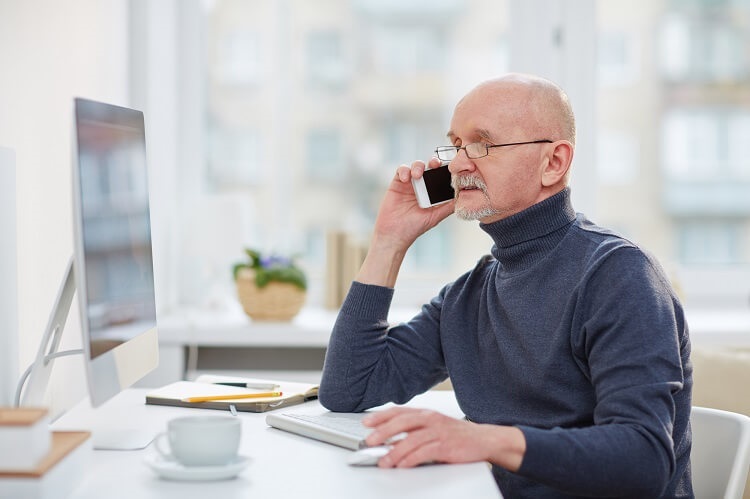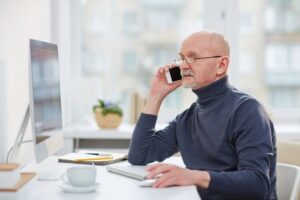 Today we continue our series on the book The Retirement Maze: What You Should Know Before and After You Retire.
We've already covered The Problems with Retirement and How to Define Retirement and Problems Retirees Face in this series, so if you missed those, you may want to go back and read them before reading this post.
As I've noted, I have a love-hate relationship with this book. But do like it for discussing retirement issues that are generally glossed over by other books (even if this book does go a bit overboard with the negatives).
I'll be sharing key passages from the book as well as my thoughts on them.
Here we go…
Retirement and Happiness
We begin with a few of the book's thoughts on retirement and happiness:
There are bodies of evidence suggesting that retirement can have a positive effect on subjective well-being and some that suggest a negative one or a neutral one (i.e., not much effect at all). Some researchers have found that retirees exhibit poor physical health, more depressive symptoms, lower activity levels, and less positive overall satisfaction and happiness. Others have found retirement to have a positive impact on life satisfaction, physical health, and stress levels.
Retirees in these studies have described themselves as calmer, less competitive, and less argumentative. The absence of work-related stress, according to this body of work, apparently has led to less aggressive behavior, which in turn has led to more positive social interactions. Finally, other research studies suggest that retirement is a benign event with no or only a minimal apparent impact on one's health and well-being.
Some thoughts here:
So some studies say one thing and some say another. We have no sense whether 90% of studies say X or Y. So what's the point? That studies say different things? You could say the same thing about any topic studied — from the benefits or harms of coffee to the pros and cons of working at night to the advantages or disadvantages of owning a pet.
For me, and yes, I realize I'm just one person, retirement has been a big win all the way around. I love my life even more, I have MUCH less stress, my health is better, and so on. I have not experienced one of the negatives they list above.
That said, perhaps I'm in the minority. Ok, so show me some stats that contradict what I've experienced. We'll get to some of their data later in this book, but let me say they are suspect at best. I know for a fact (since I saw it often during my working years) that you can make numbers say almost whatever you want them to say — and these guys have certainly done that in some cases.
"Calmer, less competitive, and less argumentative." I would say that I am calmer and less competitive. Am I less argumentative? Sometimes. But I do have less patience for know-it-alls — especially when they don't know what they're talking about (which is often). So on average, probably about the same in dealing with them.
Anyway, here's how the book reconciles the differences findings among studies:
It may be tempting, in light of these inconsistent findings, to dismiss the work of these social scientists as misguided or wrongheaded, but that would be a serious mistake. The fact that some studies show positive and some show negative outcomes simply reflects reality: we don't live in a linear world, and there are no simple clear-cut solutions that apply to all retirees.
Yes, some people have great retirements and some don't. Some have great marriages and some don't. Some have great health and some don't. What is the point really? That people have different experiences and results? Do we need a book to tell us about that?
What we need is some sort of perspective. For instance, instead of saying "some studies show positive and some show negative outcomes" what if they said "90% of studies show positive and 10% show negative outcomes"? Would that change your perspective? I think it would. And yet they don't share this with the readers. My cynical side says it's because the facts wouldn't support their narrative, but I'm just guessing. But not guessing in the dark…
We did see in the last post that they said "33% of people have difficulty in retirement" which makes it sound like a really terrible problem — 1 in 3 has problems in retirement! But if you look at it from the opposite point of view, 2 of 3 don't have difficulty in retirement. See how that works? My suspicion is that we're probably looking at the same sort of thing with the various retirement studies. But again, they don't share this.
Why Work Works
The book now moves on to one of their main points — retired people need to work.
It will take us some time and many pages to get there, but that's the bottom line.
But never fear, we're going to take the long way there — we don't want to miss anything do we? Hahahaha.
They begin with this:
In truth, even though a job at times may be a hassle, there is a lot of evidence to show that work is an essential component of American society. Researchers have confirmed what many Americans intuitively believe: that the United States is a work-driven culture, that one's job is a primary source of identity and a means of determining self-worth, and that the status associated with a job can contribute a great deal to one's subjective well-being.
Through their jobs, people also acquire a sense of purpose — even, for some, a reason for being. The feeling that life has purpose can be especially strong if one's job requires a variety of skills and the worker feels that his or her performance is valuable to other workers and to the organization. On leaving the workforce, that sense of purpose and the feeling of making valuable contributions can be more limited, and retirees can start to think that they no longer play an important role in society. The loss of that role and the attendant feeling of being unproductive can adversely affect psychological health, weakening one's sense of self-worth and limiting the basis of one's personal identity.
Ok, let's break here for some thoughts:
If you look at studies/surveys, you will find that most people do not like their jobs. Google "what percent of Americans don't like their jobs" and, as I write this, the results on the first page show it's somewhere between 60% and 85%. That's a large percentage. So let's not fantasize about how great working is. For most Americans, it's not great at all.
That said, I recognize that for some, a SMALL MINORITY based on the facts, work is a great thing. And for some portion of that group (which is probably 10-15% of workers at most), their identities are so tied into their jobs that they can't even be surgically removed. So just know that when they say "some" in this book, they are talking about a fraction of the population, though they imply it's much larger.
Now with that out of the way, I do recognize that some need to work in retirement because their lives are tied into work. I also recognize that some whose identities are not tied to work (I would put myself in this category) choose to work in retirement for other benefits (like social interaction, the money, mental stimulation, something they enjoy, and so on.)
But with all that, work is a hassle, as the book notes. But in retirement you can make it less of a hassle, especially if you don't need the money to survive. You can work on your terms, during the hours you want, at the times you want, and so forth. For me, I have work that is time and location independent (running a website) and I do it by myself, so almost all of the hassle associated with work is gone — and just the good parts are left.
For others whose identities and self-worth are tied to work but they don't want to work, then I think counseling to separate the two is the only viable option.
I would add this: I have seen a lot of people come and go in my career (and I am one of those people). What I have never seen was someone who was irreplaceable. The day after the star salesman quit, the day after the young go-getter left for a new job, the day after the wise CEO retired — life went on. The business didn't miss a beat. Each person was quickly replaced and soon forgotten. So for those who think what they do is so vital to any organization's efforts, get over yourself. There are very few people who, when they leave, cause their organizations to falter — and most of those who do are personality-driven organizations (for example, what will happen to Dave Ramsey's empire when Dave is no longer around?)
"Feeling of being unproductive." There are other ways to feel productive other than working. The most common (and one of the top activities of happy retirees) is volunteering. Go out, find a cause you believe in, and volunteer for it. You will probably receive more positive feelings about it than you did working.
The book marches on:
With their well-defined routines, jobs also add structure to living by making us conform to daily schedules. Social scientists have demonstrated that the structured use of time can enhance subjective well-being by providing direction to a person's actions, along with a sense of working toward a goal. When people's time is not accounted for in a purposeful way, they can feel a lack of direction and a loss of personal control over their lives, and this can lead to a decline in subjective well-being.
Then there are the social benefits of employment. When people are employed, they have a variety of personal contacts and daily opportunities to interact with friends and coworkers. These relationships provide employees with emotional support as well as opportunities for social comparison and feedback about themselves. Along with being an important source of friendship, being in the workforce allows people to bond by sharing common goals. Working towards goals with others provides a sense of membership and acceptance in a group, and being accepted by others helps people maintain their self-esteem. When this opportunity for social contact and group membership is reduced or cut off, as can occur in retirement, people can feel isolated and socially disconnected.
Some thoughts here:
I feel like I'm a broken record, but since they are a broken record, why not? We forge on…
Do we really need jobs to structure and run our lives? I know five-year-olds need structure created for them because they can't do it themselves, but surely a 60-year-old has learned something about creating structure, setting goals, accomplishing tasks, etc. to keep their life moving forward, right?
Again, we are talking about the small minority of people here, so the entire book is the tail wagging the dog.
There are other options than work to make up for the issues the book discusses. It could be, oh let's say…volunteering, maybe? 🙂
None of these problems. I have experienced none of these. And if you look at the stats I think you'll see most don't have them either. The book doesn't share their stats because I bet the facts don't back up their findings, so you have that as well.
Next we have this statement:
Some retirees dislike their jobs for one reason or another, and for them, employment is not necessarily a better alternative than retirement.
Hahahaha. "Some"? Yeah, like 60% to 85% (as I noted above). LOL.
Next they move back to Rob's story, which we covered in the first two posts on this book.
Rob is one of the authors, a guy who retired at 51 and failed at it miserably because work was the only thing in his life. So when he quit working, his life disintegrated.
He tells the story of what got him to retire in the first place. An employee tried to sue him and he had had enough. He wanted out. Then and there he called his partner and said he was done.
Here's what happened next:
I set my retirement date for about nine months after that phone call. During that time I made no specific plans about what I would do when I retired. Rather, I just use that time to distance myself from my job and to wind down. As I mentioned before, I had a lot of interests and I believed a general idea about how I would use my time was good enough to make my retirement fulfilling and enjoyable.
I couldn't have been more wrong. After the first two months or so, the elation of a pressure-free life subsided. At that point I had to scramble to find things to do, and that's when I started experimenting with a lot of new business opportunities. Because I had no clear direction and no structure to my days, I pretty much had to go back to what I knew — business.
The reality was, even though I thought retirement was a great idea, the fact that I was running away from my job rather than running to something specific in a retirement life left me with very little when I was out of the job and into retirement. I have no regrets about the courses I pursued, but I probably could have saved myself a lot of trouble if I really focused on putting together a structured way of living with some nonbusiness goals set up. Even though I'm big on planning, I just didn't realize what I needed to do to feel good about being retired.
Oh, Rob, Rob. How you make my blood boil…
Anyway, some thoughts from me:
He made no plans. He simply went with the flow and got go with the flow results. That's what happens in life when you go with the flow. Sometimes you flow into something good, sometimes something bad. But if you're not controlling the flow it's a roll of the dice, which did not work out for Rob.
Instead he should have used those nine months to read about retirement, plan what he was going to do, set some goals, and develop a structure — many of the things he had done for years with his business. But for some reason it never occurred to him that he needed to do this. Why not?
He says he "had a lot of interests". Really? Those haven't come through in this story. In fact, in part one he said he worked daily from 7 am to 7 pm, then came home for a bit of supper and worked a few more hours. When did he ever have time to really explore other interests? My guess is that he thought he had things he was interested in but he hadn't really tried them. Then when he did try them, he didn't like them as much as he thought and was left with nothing.
He "started experimenting with a lot of new business opportunities". Yikes! That's reason #5 why retirements fail!
"I had no clear direction and no structure to my days." So…set some direction and create some structure. He talks like this is an insurmountable problem when the fact is he had the skills to do these things, but he just didn't take action.
"I was running away from my job rather than running to something specific." Bingo! He was leaving something that he had come to dislike (his job) but had nothing else in his life to fill that void. So he went back to the only thing he knew — his work.
"I probably could have saved myself a lot of trouble if I really focused on putting together a structured way of living with some nonbusiness goals set up." So after all this, he now has the answer. It's not that retirement is a bad thing, it's that people who don't plan correctly for it are rolling the dice. And in some cases it doesn't work out.
"Even though I'm big on planning, I just didn't realize what I needed to do to feel good about being retired." Uh, one retirement book would have told you. One. In 51 years you didn't have the time or inclination to read one book about a multi-million dollar, three-decade decision? That sounds unbelievable to me. And yet that's what happened.
That's it for this time. For the next post in this series, see The Retirement Maze, The Four Stages of Retirement.