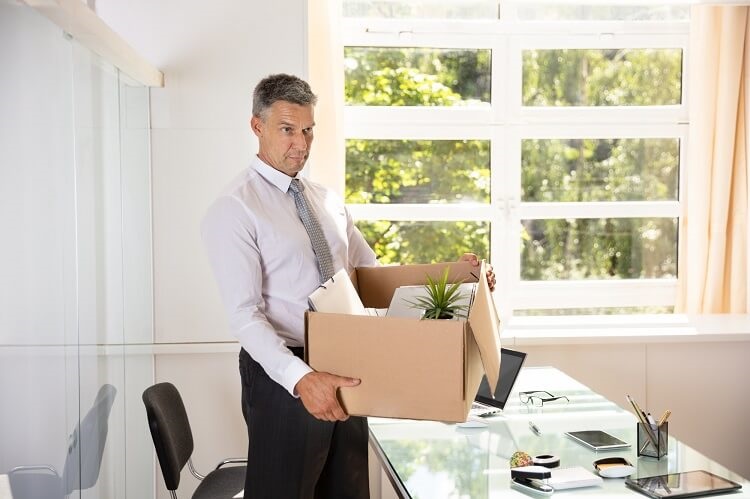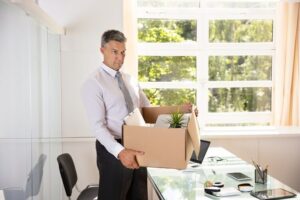 Today we continue our series on the book The Retirement Maze: What You Should Know Before and After You Retire.
We've already covered The Problems with Retirement, How to Define Retirement and Problems Retirees Face, and Why Work Works in this series, so if you missed those, you may want to go back and read them before reading this post.
As I've noted, I have a love-hate relationship with this book. But do like it for discussing retirement issues that are generally glossed over by other books (even if this book does go a bit overboard with the negatives).
I'll be sharing key passages from the book as well as my thoughts on them.
Here we go…
The Four Stages of Retirement
We begin today with the book sharing the four stages of retirement as follows:
Although it's impossible to specify the time needed to feel adjusted, social scientists have been able to map out the stages of the process. Researcher Robert Atchley has proposed such a model, laying out the various phases that are likely to occur, each characterized by a particular set of emotions and thought patterns. Although there are variations on this model, we have presented the four phases that deal directly and specifically with retirement adjustment:
1. The Honeymoon. The very early stages of retirement, in which emotions are generally positive as retirees enjoy their new freedom from work and its schedules. This space is often marked by vacations, exploring new interests, or simply rest and relaxation. Emotionally, retirees may experience the elimination of stress and some euphoria, feeling that they have reclaimed their lives for themselves and that their time is their own to use how they see fit.
2. Disenchantment. This phase can begin a few weeks to a number of months after retirement. It is a period during which retirees may experience an emotional letdown and a decline in subjective well-being as they come face to face with the reality of day-to-day living devoid of direction. Situational elements, possibly unforeseen, may contribute to this let down, such as a concern that financial resources are more limited than initially thought or that some activities are not as absorbing as they expected. Retirees may also feel the loss of benefits provided by the workforce such as a weakening of identity and self-worth, feelings of being disconnected and without a meaningful role in society, and a sense of living unproductively.
3. Reorientation. At some point, possibly as long as a few years after they first retire, retirees will begin a reevaluation of their circumstances. During this phase, attitudes about what it means to be retired start to change. Retirees come to a better understanding of retirement's social and economic components as well as a more realistic understanding of what it means to be retired. Many are likely to take a careful look at their lifestyles and begin to outline ways to improve the way they live.
4. Stability. Through the process of reorientation, retirees eventually come to terms and feel comfortable with the idea of being retired. At this point, the retiree has developed an alternative lifestyle that does not include work as a primary component. In addition he or she will have abandoned the work role as a primary means of self-definition. New roles and patterns of living are likely to have developed, with routines and goals established to provide meaning and direction to their lives.
Lots of thoughts on these:
FYI, this is how I heard about this book. One of the authors was on a podcast talking about it and these four stages.
I definitely have been in the honeymoon phase. It included vacations, new interests (like pickleball) even though I had enough interests to start out as well, and lots of rest (not that I slept for 12 hours a day — I simply slept better since I didn't have to go to or think about work.) I did feel the stress draining out of me (it took about six months) and certainly felt euphoria, like I had reclaimed my life, and that my time was my own to use how I saw fit. So yeah, I've been in this stage. 😉
While in the honeymoon phase I had what I describe as a "Christmas morning" feeling much of the time. You remember the excitement you had as a kid when it was Christmas morning? That's what this felt like. As such, I was generally up early (by 5 am) and ready for the day to begin. I could do whatever I wanted to do and didn't want to spend that time sleeping. Haha. Plus it was so peaceful in the morning, I really enjoyed those days.
I'm not sure if/when I left the honeymoon phase as I still have a lot of those feelings. It's not the Christmas morning sort of excitement that I had for a couple years, but the other things still pretty much hold true.
I never went through the disenchantment phase, probably because I had prepared for both the financial and life sides of retirement. Those that miss one or both of these could certainly fall into this phase. I won't address the work issues since we covered them in the first posts reviewing this book.
I also never went through the reorientation phase as I didn't have anything to really reorient from. I did have some adjustment but that was just in the first week or so. It felt strange not going to work since that is what I had done for so many years. But once I realized the world wasn't going to collapse on me and it still kept turning despite me not working, I experienced pure joy and there's been no looking back.
I'm either in the stability phase right now or still in the honeymoon phase. I think what it seems most likely happened was that I started in the honeymoon phase, held it for a few years, and then somehow it just became my normal way of life (which I think is the stability phase.) If this is what happened the transition was pretty easy and seamless.
I think the key to avoid or minimize the rough patches (especially the disenchantment phase) is planning. Both the financial and life sides of retirement need to be planned for and if these are done well, I think most people can have a great retirement experience like mine.
Adjusting to Retirement
The book then shares some stats on how well people are adjusting to retirement, though they don't break this out by the four stages.
Their thoughts:
Consistent with what other social scientists have found, our survey confirms that adjusting to retirement is not without its problems. Of the 1,477 retirees we interviewed, only 44% described themselves as completely adjusted to their new lifestyle, and only 53% felt their adjustment was easy to accomplish. At the opposite end of the spectrum, we found a rather large group who are having major issues — about one in four retirees say they are having a very difficult time or feel they are only a little or not at all adjusted to being retired. The remaining 32% of retirees are in a sort of retirement limbo — they're not having major adjustment problems, but they're not completely comfortable with their new lifestyle either.
This is not to say that all or even most retirees are miserable. In fact, three-quarters claim that they are happy with their decision to retire, and a further 17%, while not happy, at least claim to have no regrets about leaving the workforce. Even spanking-new retirees share these feelings despite their evident difficulties adjusting. Additionally, three-quarters of all retirees say they feel less stressed in retirement, and 55% rate their overall quality of life as excellent or very good. Notably, this is about the same proportion we found among those who are working.
My comments on these findings:
Again, it's worth noting that we're really talking about a small portion of the population who crashes and burns in retirement. Looking at the numbers, the vast majority are happy with their decision. So the book is really written about/for 25% of the population at most.
That said, if you do not plan for retirement, it's a roll of the dice — it could go well or it could go poorly. Why not take some time and make the effort to prepare for this multi-million dollar, three decade move to improve your odds of success? Sounds like a reasonable thing to me for all to do, especially those who are so wrapped up in work they think there could be problems or those with few interests.
For the 32% in limbo, it's not too late to take action. The book doesn't say why they are not completely comfortable — it's either having trouble with money or what to do with their time — but they can take action now to rectify those problems before they become overwhelmed and fall into a retirement funk.
"Even spanking-new retirees share these feelings despite their evident difficulties adjusting." Is this implying that new retirees automatically have difficulties in retirement or do the mean the new retirees from the 17%? I'm not sure, but if the former, I think it's new retirees who probably have the best experiences so far. After all, they are likely in the honeymoon phase. It seems like things start to go south (if they do at all) after several months.
"Three-quarters of all retirees say they feel less stressed in retirement." I would certainly say this. Work was a huge stressor in my life and once I retired, the stress started melting away. I think my tolerance for stress has gone down as well, but no matter, there isn't much of it in retirement.
"55% rate their overall quality of life as excellent or very good." These are people who are very happy — over half. Another way to say this is that "most people are VERY happy in retirement." It's a conclusion that shouldn't be lost in a book that is so negative about retirement. You'd have to add in the "good" respondents as well to see how big the "happy" crowd really is. I'm guessing it's 20% who said "good" which is where they then get the "three-quarters claim that they are happy with their decision to retire."
It's interesting that the same stats hold true for retired versus working. This seems to imply that retirement doesn't raise happiness but it doesn't lower it either (which this book tries to convince us happens.) If asked I would have said more people are happier in retirement, so it's a bit of a surprise for me on that end too.
Retiring by Choice
Next the book moves into results among those who retired by choice versus those who were forced to retire by some set of circumstances.
The highlights:
That being said, whether retirees were completely pushed, completely pulled, or a little of both, our results showed a more positive outcome for those who were pulled into retirement. First of all, when we took a look at those who are well-adjusted to retirement, 68% felt they retired by their own choice, but only 31% of the less well-adjusted made that claim. Less well adjusted retirees also found their forced retirement to be particularly upsetting and felt that it interfered in their ability to enjoy retirement.
This makes a lot of sense.
People who retire on their own terms are probably both more prepared for retirement (which makes people have better results and thus be happier) as well as happier with the decision going into it.
Those who were forced to retire by job loss, health issues, and the like were likely not prepared and went into it with a bad attitude, something they may never recover from.
A few pages later the book shares some additional insights about those who retired by their own choice:
Among those who retired by choice, 69% are satisfied with their retirement lifestyle as compared to only 36% of those forced into retirement. About 55% described themselves as completely adjusted, but only 31% of those pushed into retirement feel that way. Those retiring by choice also report much lower stress and better quality of life and are happier with how they spend their time in comparison to forced retirees.
Retirees who choose to retire are more likely to be self-confident and optimistic about the future, feel connected to the world, and feel productive. They are also much less likely to be taking antidepressant medications than those who felt they were forced to retire.
Again, it makes total sense.
If you choose to do something on your own you're probably more excited about it and prepare for it in advance. Both of those things have a huge impact on the success that you then see.
But if you are forced into retirement for whatever reason, all sorts of problems can pop up. On the financial side, the person may not have had the chance to get their finances in order prior to retirement and now have a standard of living far below what they wanted or expected. On the life side, they likely had less time to plan what they would do with their time and are now struggling to fill it in a productive manner. It's a total losing proposition in both key areas of retirement.
This is an argument for FI as soon as possible IMO. Even if you choose not to retire, why not work on being financially independent early in life? Then if something happens and you're forced into retirement you are at least prepared for it financially.
This also argues for developing interests in your life for the same reason — if you are forced to quit work you then have plenty of enjoyable things to do that will fill your time.
And a few more findings to round out this section:
Forced retirees also have much lower annual income — $48,000 versus about $64,000 for those retiring by choice.
Even when health and income were taken out of the equation, those who retired by choice were happier and better adjusted in retirement and seem to have developed a lifestyle that was much more satisfying and fulfilling as compared to those forced into retirement.
No surprises here for the same reasons noted above.
I guess the learning is that it's better to take retirement on your own terms than to be forced into it.
Not that that's completely within your control, but if it is, plan accordingly.
And if it's not, that's why you should prepare in advance as if it could happen at any time.
That's it for this time. To read the next post in this series, see The Retirement Maze, Setting Goals in Retirement.