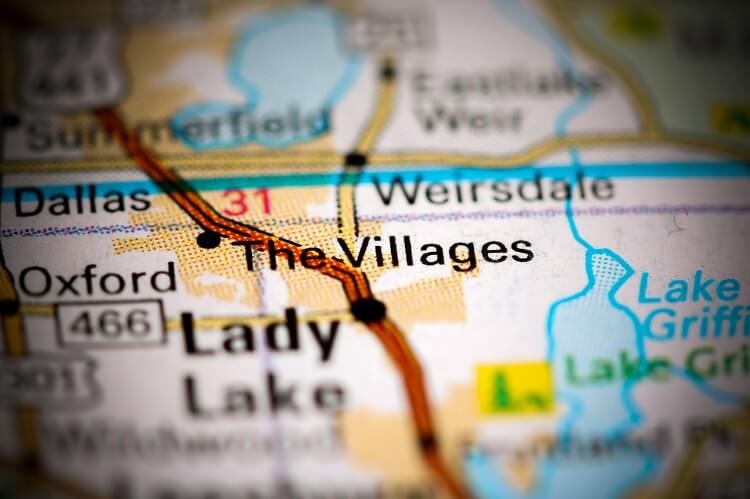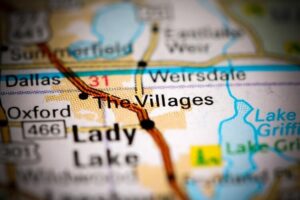 As I write this, we have been in Florida for a month now.
We drove down over three days, meeting my dad in St. Louis and him following us from there, in mid-January, arriving on January 15.
BTW, the drive down here was BRUTAL. It was 24 hours total…with a cat in the back. Just imagine that! He was actually pretty good, but that long in the car even over three days is not fun. But we have been making use of our car and we brought so much stuff that flying wasn't a real option.
We are thinking of driving to the Florida panhandle and staying for a few nights on the way home. Then from there we can make it to Colorado in two days.
I have a lot of learning/processing to do about The Villages (where we are staying), Florida in general, and my thoughts on being away from home/missing some winter, but thought I'd at least share my initial thoughts to get them down and let everyone know how it's going.
FYI, I won't be posting pictures on this post as it would be difficult to select just a few from the hundreds I've taken. I have been sharing many of them on Instagram so follow me there if you want updates and/or to see what I'm talking about.
Let's get started…
The Villages
Here are my random thoughts about The Villages in no particular order:
I was under the impression that The Villages was a self-contained community, but it is not. For example, when you go to Disney World's Magic Kingdom, once you go through the gates, everywhere you go is within the Magic Kingdom. The Villages has areas like that, but often between them there is simply "regular stuff" (gas stations, churches, trailer parks, etc.) It may all be "The Villages" on paper (not sure what they own and don't own) but the feel is certainly not like "once you're in it you're in." It's more like you're in part of The Villages (while driving), then you're out of it, then you're back in, etc.
There are three town squares in The Villages where there's retail, restaurants, and live music every night. From north to south (and oldest to youngest) they are Spanish Springs (Spanish look and feel), Lake Sumter (coastal look and feel), and Brownwood Paddock (western feel). We are south of Brownwood and are up at this square the most. We have been to all three at least twice, all during the day. It's pretty open in the day with not many people or much traffic. At night it gets pretty busy (at least at Brownwood, haven't been to the other squares at night) given the restaurants and nightly live music.
Within the living areas it's pretty quiet — at least where we are. We live in the Village of Bradford, a newer community in the south, so it could be things just aren't that developed here yet. But when we walk we don't see that many people out and about, even out in their yards. Maybe it's because we're all old and the kids who are usually outside are not here. Hahaha.
Speaking of walking, it's not a big walking community from what we've seen. Since we walk so much, we have had little need for our golf car. But most people take golf cars for short distances, they don't walk. Then again, most people are 10-15 years older than we are, so maybe we'll drive golf cars at that age as well.
It is a bit strange to be in an environment where almost everyone is old. When you see anyone below 30 you think to yourself, "What is that person doing here?" It's weird to say the least.
The homes and common areas are very nicely maintained. They are a bit cookie-cutter as there are a limited number of home styles offered, but homes are different colors/styles enough that it's not like the same house in row after row. In fact we were told that you can't have the same house color as your neighbors, though it can be in the same family (i.e. dark gray versus light gray).
We have taken two tours with a real estate agent and seen a variety of homes (neither we nor my dad have made any decisions about buying here — it's way too early IMO). She told us that existing homes, sold by their owners, go at market prices, which are $30k-$50k higher than new homes sold by The Villages. Not sure if this is true or not, we haven't researched it enough. I do know that most existing homes are in the northern, more developed areas, and this could count for some price differences.
There are people from all over the country and even world here. They come far and wide to move to The Villages, but there's a common spirit of being out and about. My dad has even noticed how active everyone is. He's been out and about a lot himself here compared to his home in Iowa. He does Zumba every day and also drives around "seeing things" often and visiting recreation centers. I had a friend tell me he estimated that The Villages added 10 years to his parents' lives and I don't doubt it.
There are 100+ recreation centers, all of various sizes and themes and each with different activities. We live near several of them and take advantage of several activities regularly (pool, swimming, shuffleboard, ping pong, pickleball, Zumba, etc.) at about five of them mostly with another five used now and then. Our main ones (in case you know the names/area and are interested) are Aviary (closest to us, good level of pickleball play, pool, swimming pool, and shuffleboard), Ezell (Zumba, pickleball (more beginners but more courts too), ping pong), Rohan (my dad uses for Zumba and my wife has played pickleball there), Everglades (pickleball clinic and by the "swanky" Publix), and Spanish Moss (where I play with the higher level pickleball guys.)
The pickleball players here are a bit clicky, with the upper level players not wanting to mix with the lower level ones. In fact, many upper level players won't even tell some people when/where they play. I have had people tell me they showed up to try and play with a higher ranked group and were told that if they weren't rated, they couldn't play (my wife has been told twice by different people that she should play at other courts as these courts were for "advanced players.") The only ways you can break into an upper level group are to 1) know someone or 2) get rated. Since I know no one, I attended a clinic to be rated. I had to choose between the 3.5/4.0 clinic and the 4.5 clinic. I chose the first one as I was certain I was at least 3.5 and I didn't want to try the 4.5, fail, and get no rating (if they do that). Anyway, the 4.5 guys are usually pretty serious and even I'm not that uptight. lol. So I tried out and got rated at 4.0. From there I have contacted a few groups listed as 4.0 and once they know I've been rated, there's no problem. I played with one on Monday and was better than the average person there. I have another group to play with on Thursday (which will be before this posts but after the time I schedule it).
FYI, pickleball balls are provided at all the courts, so you don't need to bring your own (as I did) to play down here.
On most days, I work out early (get to the gym around 7:15 am), come home, then my wife and I walk to Aviary where the "good" players play. We play one game together, then break up into groups that are at our various levels.
Finding a good gym was difficult. I wanted one that had both weights and cardio stairs and only found one with both: MVP Sports in Brownwood Square. Plus they would let me join month-to-month while Anytime Fitness wanted an annual agreement. There are also workout rooms in some of The Villages rec centers but those are usually pretty low-end for what I want. Anyway, comparing any of these places to Lifetime Fitness in Colorado leaves them all lacking big-time, but I'll make do for 2.5 months. 🙂
When we got here, we picked up our "Resident IDs" that we show to prove we are residents. We use these to get into rec centers, pools, play pickleball, etc. Or at least that's the theory. I have NEVER had anyone ask to see my ID at a pool or a pickleball court, so I don't know what's keeping non-residents from popping over here and using the facilities. We get asked maybe 50% of the time to see IDs when at a rec center, but that's almost always if we are taking a class or doing an activity (like playing pool). So the rule seems to be that if it's outside, there's little asking about IDs but if you go inside (where there are always more employees), then there's a higher chance.
Mail in The Villages is delivered to a central location (a rec center that's also a postal center) within each village. So we have to drive/walk to get any mail we receive every day (it's about a 20-minute round trip walk). Amazon does deliver directly to the front door, so that's nice.
The House and Florida
Here are some random thoughts about Florida, the house we're staying in, and our time down here so far:
On the visitor front we've had my brother and sister-in-law visit for a night and our kids have been down for a week now. Our house is kinda cramped with everyone here.
The house we are staying in is very nice. It's a 2,000 square foot, three bedroom, two bathroom designer house (which means it was designed by the owners — most houses in The Villages are spec houses based on designs from The Villages) built less than a year ago. It's very beautiful and in a good location. If it was just me, my wife, and Zeus, it would be fine. But we have my dad and kids with us, so it's pretty full. Plus the bedrooms are off the main area so if anyone is trying to sleep and anyone else is watching TV/talking, it's tough. It's a good trial run for us as we decide what our living arrangements might be in the future.
As for the place itself, our friends gave us a good deal — $3,500 a month plus $400 a month for the golf car (which we could have skipped in retrospect). Others I've talked to have paid $5k per month for 2 BR/2 BA (though those homes were up in the more developed areas). But we do have one big constraint: our cat is not allowed in the bedrooms during the day (and we keep him out at night too), which is something I won't be doing again as I want him to have access to all areas of the house.
The one thing we really love is the screened-in lanai. Almost every house in The Villages has one. Ours opens up from sliding g lass doors in the living room that open very wide. Then the lanai itself is probably 20 feet by 10 feet, has plenty of furniture in it, and is a great place to enjoy a lunch, dinner, or just a chat. The cat loves it too as he feels like he's outside! We may look into adding something similar to our home in Colorado. FYI, we have a fence behind our house which is nice (and rare) in The Villages. It gives us some privacy. If we didn't have it we'd be facing out neighbor's lanai and have little privacy which would make the lanai less great.
We have also taken a liking to the Instapot that came with the house. My son-in-law has made a couple meals for us with it and more to come. The food is done so quickly and is delicious. I bet we'll buy one for ourselves when we get home.
My skin has LOVED Florida. In Colorado, once we got into winter my hands were always cracking and bleeding despite applying tons of lotion, Bag Balm, and whatever else I could find. Down here there is no problem at all and my skin looks 10 years younger!!!
This part of Florida certainly has a lot of temperature swings this time of year. We've had highs in the low 50's and in the upper 80's. I've had a few days in the 30's when I've gone to the gym. We weren't prepared for it to be this cold as many days as it has been, which is something we'll need to consider for next year (whether or not we should spend the winter farther south). Also they have this thing called rain down here that we don't see much in Colorado. It puts a big kibosh on the pickleball play when it occurs. Hahahaha.
In addition to the activities named above, we've done the following: took our kids to Epcot/Disney (I'll probably do a separate post on that), the Brownwood Farmer's market (every Saturday on the square), eating out a ton (though we have not been wowed by anything yet), and football playoffs and the food that comes with that including the Super Bowl.
Upcoming plans include a trip to St Augustine, an overnight excursion to Sarasota (scouting for possible places next winter if we decide to go that way), and visits with two of my wife's sisters (who are down here at different times). We were going to visit Naples as well but it's a 3.5 hour trip one way and we are all so tired of driving.
There are bugs in Florida, even in the winter. Oh, and salamanders too (our cat got one that was in the house). I had forgotten this because in Colorado there are very few bugs. If we have this many bugs in January/February down here, what would July/August bring? Ugh!
We visited the Engage pickleball store (their headquarters) the other day and I bought a new paddle. It was a new paddle that runs $200 but someone had bought it, played a weekend with it, and returned it. So it was $75 "as is." You know I can't refuse a deal like that! Hahahaha. It's been quite good so far but I haven't yet played 4.0 levels with it yet.
Orlando is a VERY easy, one-hour drive from where we are. It's almost all turnpike and one of the first things we did was get a Sunpass. We've used it a couple times already — to and from the airport as well as down and back to Disney.
It is a bit strange being in a different place for so long. I like having my own stuff, place, routine, etc. and everything here feels so impermanent. Not sure I like that feeling (it's not just here but would be anywhere we didn't live). I'll have to see how I feel about that long-term.
Those are my thoughts for now. Any questions or comments?
For more on this topic, see part two in this series.