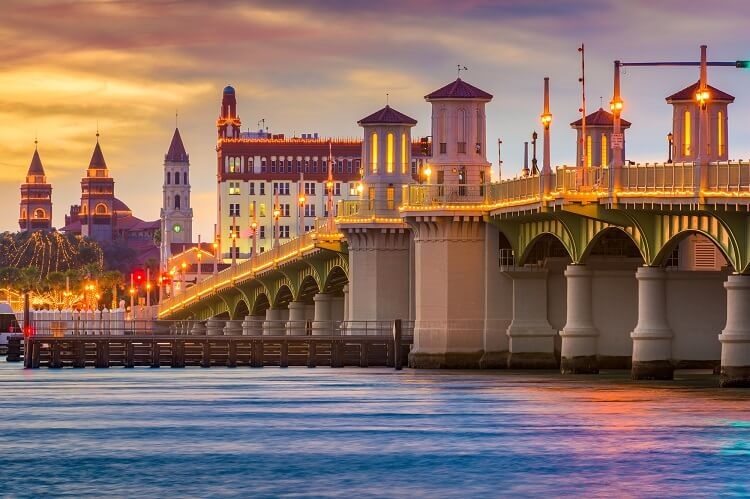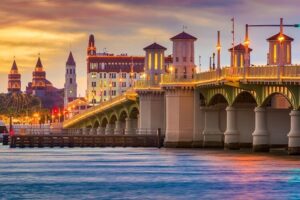 As I write this, we have three weeks left of our time in Florida.
Three weeks from today and we'll be packing it all up and hitting the road the next day for the loooong ride home. I am not looking forward to that trip!
I already posted my initial take on our stay in Thoughts on The Villages, Florida, and Snowbirding, Part 1. This post will give an update on what's happened since. I'll then write one or two more posts once we are home to wrap things up.
As a reminder, I have been sharing photos of our trip on Instagram so follow me there if you want updates and/or to see what I'm talking about.
Let's get started…
The Villages
Here are my random thoughts about The Villages in no particular order:
If you're looking for something to do in The Villages, you never have to look far. In addition to the 3k groups/clubs, the 100+ rec centers, the 50 or so golf courses, and the 200+ pickleball courts, there's always an event or two going on like the farmer's market every Saturday in Brownwood Square, a Mardi Gras parade, a local strawberry festival and the like. There's supposed to be a weekend of partying in at least one square (Lake Sumter) this weekend to prepare for St. Patrick's Day.
As for pickleball, I have been playing a TON of it — averaging six times per week for 2-3 hours per time. My body is telling me to slow it down a bit. Today we're having rain all day, so maybe that's God forcing me to slow down. Hahahaha. I have found a pretty good men's group where we arrange to play via WhatsApp. Good guys and good play overall. If we were here longer I think I would discover a few other groups and meet several more people who play at my level.
As for the social side of pickleball, I probably know 50 people by name (first name) down here because of pickleball. So being active in the sport helps cover three of the five important retirement categories (fun, exercise, and social) I noted in Huge List of Awesome Retirement Activities.
There are about a million roundabouts in The Villages, many of them on Morse Boulevard (one of the main drags). The pros are they keep things moving as Florida traffic lights change about every five minutes (miss one and you're doomed — lol). The cons are they slow things down and even though there are signs detailing what lane to be in, many drivers either don't read the signs or don't want to abide by them, making for some near misses on occasion.
I am driving much more down here than I would at home as we have to drive to work out, go to the store, and so on. Plus I calculated that we've driven 24 hours — the same amount of time it took us to drive down here from Colorado — on all the excursions we've taken to various Florida cities. Ugh. I am DONE with driving once we get home!
We saw a movie (Uncharted) at the Old Mill Playhouse on Lake Sumter Square and plan to see The Batman there next week. Nice, but not as nice as our Cinemark at home (with the reclining chairs and reserved seating). Plus my daughter found a new place called RoadHouse Cinemas that's a combination restaurant/theater (you can order and eat at your seat) with large, HEATED, lounge chairs that I want to try.
It can be confusing to try and tell what's going on where and when here. There's an app that lists all the events, times, and contacts and they also publish a newspaper every Thursday that lists what's going on at every rec center every day. The trouble is that these two can disagree and you don't know which is right. Or worse, they can both agree and still be wrong because, as I have found out, the FINAL and ONE TRUE WAY of knowing what is going on at a particular rec center is to look at the sign outside the rec center where they post activities for the week. It's supposed to be the law on what's happening there. Never mind that there's no way you'd drive around to all the rec centers to check these out or that these can be incorrect as well! Hahahaha. That said, the paper/app is 80%+ right so they aren't bad.
My dad is really thriving down here. He has gone from being a homebody to doing at least one activity per day (Zumba – to exercise and "meet the ladies") to two activities per day (Zumba plus the pool or maybe two Zumbas) to three activities a day (Zumba, dance lessons, plus a trip to the pool, another Zumba, and/or a trip to the square to hear live music.) He keeps saying, "I have so much energy lately" and is really doing well. He's starting to consider buying a place down here. Time will tell what happens as nothing is set in stone, but we are seeing firsthand how this place can take an eight-hour-a-day-cable-news-watcher and give him new life!
We have been down to the pool quite a few times the past several weeks. The pool at the Aviary rec center is bigger but is a family pool (thus has kids now and then) so we mostly go to the Bradford rec center pool which is an adults-only pool (30 and over). It's very quiet, nicely maintained (as is everything here), and is about a 10-minute walk from our house.
My wife and I played bocce one evening and it was quite fun. The only problem was that my legs got eaten up by little gnats while we were playing. Sheesh, if the bugs are this bad now, what are they like in the summer?
Speaking of pests, our cat has caught a couple small lizards that have gotten into our house and/or on the lanai. He loves to "get" and "hunt" them but we make sure he doesn't eat them. If he spots one inside I catch it and release it outside.
A Sad Event
One Saturday morning in February we got a call at 6 am from my brother-in-law that his wife was missing and he couldn't find her.
She's had progressively developing Alzheimer's that started when she was 60 or so and has been getting worse over the past five years. Her mother had the same thing at the same age.
As you can imagine, he was distraught and asked my wife if he should call 911. My wife said, "Yes, call right now." 30 minutes later he called and said the police found her in the lake near their house drowned. What likely happened was she got up in the middle of the night, let herself out of the house, and wondered outside, confused, and fell into the lake.
She was a few weeks away from going into a care facility, but they just hadn't pushed the final button to make that happen. Very sad, of course.
We drove to their house a couple hours away, came home that night, then my wife went back for a few days the next day. The whole family drove down there for a memorial service a few days later.
It's another cautionary tale to enjoy life along the way as well as retire ASAP – because life is short.
The House and Florida
Here are some random thoughts about Florida, the house we're staying in, and our time down here so far:
In February we took a day trip to St. Augustine. We toured the fort (Castillo de San Marcos), walked/shopped/ate on St. George Street, toured the Cathedral Basilica of St. Augustine, saw Flagler College, and took a trip to Vilano Beach. All in all it was a very good day.
The end of February/early March weather was GREAT! Before that we had some colder and rainy days, but many of the locals told us it's been colder and rainier for longer times this year than it is normally. The best days are when it's 85 and sunny here and 5 degrees and snowing in Colorado. We text pictures to our friends on those days. LOL.
We took a day trip to Clearwater Beach and had a day in the sun and water. The water was only 65 degrees, so it was quite "refreshing" but all those years visiting Lake Michigan prepared us for it. Hahahaha. We walked on the strip by the beach but there wasn't much there. And traffic around Tampa was pretty bad.
When we took the kids back to go home (their flight left from the Orlando airport), we went down early and did a bit of shopping at an outlet mall about 20 minutes from the airport. I always think I'll see so much more than I do at those places, but I only ended up with one thing. But it was fun to look and see several stores we don't often find in Colorado.
While down here both my wife and I celebrated birthdays! Nothing special but we did go out to eat each time as well as had some nice treats at home.
One day at the pool a lady told us about the nearby Russell Stover store (which had also been mentioned by someone in the Millionaire Money Mentors forums). We've been there a couple times and plan to go at least once more before we head home. It's a good-sized store full of chocolate and an ice cream shop — what's not to love?
My sister-in-law and brother-in-law visited us this week. They are staying in Orlando and drove up to see us and The Villages. We played pickleball, visited the pool, toured Lake Sumter Square, ate at redsauce on the square, drove around Brownwood Square, and visited the Russell Stover store. It was a fun and full day.
Overall, the restaurants here are "ok" in my opinion — not terrible but nothing great either. Our favorites so far (standing out from what is generally an average experience eating out) are Fiesta Grande on Brownwood Square and Willie Jewells barbecue at the Magnolia Plaza not far from our house (it's the complex with the "swanky" Publix where my dad gets bowls of soup often). LOL.
The part of Florida we're staying in doesn't have a Costco nearby. So we joined Sam's shortly before we left home. We have been to Sam's 4-5 times now and I can say that everything I thought I thought about Sam's is 100% true. It's basically a larger version of Walmart (which is not good IMO). Yes, there are a few good "finds" there but overall I am not impressed. So I can't wait to get back to Costco. Hahahahaha.
We do watch TV some, mostly at night as we are exhausted from the day's activities. Of note, the new seasons of When Calls the Heart and American Idol have started, so we're all in with those. 🙂
Next week my wife and I are headed to Sarasota to scout out things there. We'll also stop for a night in Destin on our way home. With these last two trips, I think we'll have seen almost all of the parts of Florida we wanted to see (though I would like to get to Naples and the Keys someday).
Overall Thoughts So Far
As for our time here, we have loved it, but we do love home as well, so we are looking forward to being back (especially now that the inevitability of returning is within sight).
As we near the end of our time here, we've started to do a pros and cons list of staying at home versus snowbirding versus taking one or two 10-day trips in the winter to someplace like Hawaii or Grand Cayman.
Our thinking is still in flux and is likely to change before we make a final decision. There are several issues and we're still working through them, but we have no problem with The Villages or with Florida. Any reservations we have focus on snowbirding in general.
The fact is, we live in a GREAT place. Colorado Springs is awesome, even in the winter. So going somewhere can provide "better" weather at times, but it also comes with some drawbacks, the biggest being we're simply more comfortable at home. And it really is difficult, if not impossible, to replace that comfort of home anywhere else.
For a shorter trip, it's no big deal. You travel to a location, live on vacation for a time, things are fun even if not as comfortable, and then you're home again a week or two later.
But 2.5 months anywhere besides home is much more of a slog. You're without your comforts, space, much of the things you like to do, the people, etc. that make a great home great. Yes, there are some off-setting benefits, but do they compensate for what you give up? We're still working on the answer to that for ourselves.
A couple issues for me is that living away from home in a new, temporary place makes it hard to establish any routines, especially when you are traveling and seeing sights like we have done a lot. And I am a person of routines and like routines. In addition, I have found it much harder to get work done down here (which I also enjoy). But it doesn't fit into the flow of our days nor is there a place that's completely conducive to working the way I like to. It creates the feeling that you're never completely settled, which is not a feeling I enjoy.
One thing we can do is take the things we've found here that we like and recreate them back home. For instance, we have been thinking about what to do with our back yard. Here in The Villages it's common to have a screened in lanai that's in the back yard. We really like and use it (when it's not too hot or rainy) — and the cat LOVES it. One thing we'll investigate upon returning home is adding one of these to our Colorado house.
Those are my thoughts for now. Any questions or comments?