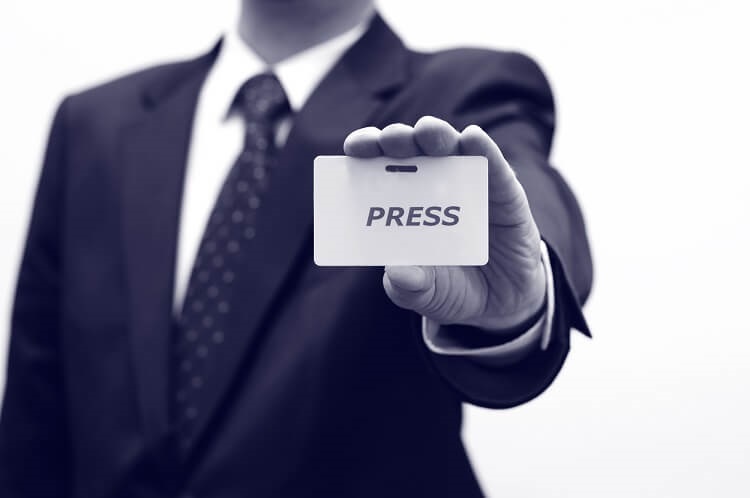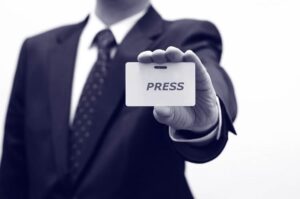 It's been a while since I've done a more rant-y piece and even longer since I've posted something in my "Not Experts" category.
Today's post will catch us up in both of these areas.
One thing I enjoy about early retirement is the amount of learning I get to do. I've always been curious and it seems like my life has been one long, constant effort (in a good way) to learn something new.
Retirement allows me time to focus on learning as much as I want.
Most of my learning is through reading (books and blogs) and listening to a ton of podcasts. My reading is generally online blog posts while the books and podcasts are listened to while I take my daily walks (when my wife is not with me, of course).
In my online reading, I read a wide variety — both blogs as well as mainstream money articles written by "professional" journalists.
After having done so for many years, it's clear to me that I prefer pieces from bloggers BY FAR over those by journalists.
There are a lot of reasons for this, but here are the top three…
1. Journalists are experts at writing. Bloggers know more about money.
Have you ever looked into the background of who's writing a post? With bloggers, it's part of the deal. You learn about a person you identify with and follow them as they blog about their life, finances, etc. Along the way more and more is revealed about them as a person which makes the story even better IMO.
On the other hand, most readers don't know much about the journalists who write the posts they read. In fact, the writer isn't really noticed that much in a mainstream article. We simply see it as a post by MarketWatch, CNBC, and the like.
But I'm not the average reader and I often look at who has written an article and what their background is.
Here's a sample of a common journalist bio from a large money-oriented website. I have changed the details to protect the innocent, but the essence of the description remains a great example which is quite common:
Joe Smith is a veteran digital and television journalist who writes articles for Website.com.
He is a graduate of the prestigious Highbrow University school of journalism where he received his BA in English and his MA in journalism.
Prior to joining Website.com, he spent years reporting the news for a variety of broadcast stations and earned an Emmy award for breaking news coverage.
Here's what this is really saying:
Joe is a professional journalist. He knows how to report and how to write. Writing is his expertise.
Any subject he covers (in this case money) is not his expertise.
And you can tell he's not an expert by what he writes. More on that in a minute.
Basically, Joe is an expert at creating the illusion of competence, getting enough of the facts so he doesn't sound like a total noob, but not really adding much value to anyone past Money 101.
Personally, I'd rather know what Joe understands about money as well as some sort of measure of how well he's done financially. Otherwise, why should I listen to his thoughts on the subject?
For instance, I'd be much more impressed with a bio like this:
Joe Smith is a veteran digital and television journalist who writes articles for Website.com.
He is a graduate of the prestigious Highbrow University school of journalism where he received his BA in English and his MA in journalism.
After graduation, Joe began studying personal finance and applied his learning into creating a $2 million portfolio by age 40. He later semi-retired at 45, but writes these days highlighting his experience to help others discover how they can achieve financial success.
In this case, I want to hear what Joe has to say. Why? Because he's actually studied the topic and applied his learnings successfully. He's talking from experience and accomplished something financially. I can probably learn something good from him.
You know who has a bio similar to the second one? Bloggers.
Replace the English/journalism degrees with any number of other fields and you have your basic, well-respected blogger.
Someone who loves the topic of personal finance.
Someone who has studied the topic of personal finance.
Someone who has actually applied these principles and is usually way ahead of the pack financially for their age.
These people know much more about the real-life money issues we all face and their writing reflects that. They know it because they are living it. And they are accomplished in one way or another when it comes to money management.
Of course there are a lot of bloggers who don't know much about growing wealth — they are making it up (aka "discovering") as they go. There are a couple of ways to handle these bloggers.
First, you could simply not read their stuff. This is mostly my option, but I still pay attention somewhat as every now and then they will hit on a new topic the rest of us old-school people would never even think about.
Second, they say that a teacher is simply someone who is a bit ahead of the student. So while the newer/inexperienced bloggers aren't ahead of me financially, they are ahead of many, and those people can read and implement along with the bloggers. They kind of grow up financially together.
2. Journalists often miss the mark big-time. Bloggers don't as much.
This is related to point #1, but more focused on the way journalists expose the fact that they don't know a lot about money.
In fact, I could write a book on how journalists demonstrate their lack of money knowledge.
A few common illustrations:
They often use "income" when discussing "wealth." They don't realize the terms do not mean the same thing and that they aren't even correlated. And yet they use them interchangeably. Example, "Jim is wealthy because he makes $125,000 a year." Ugh.
They take information at face value with no perspective. I have read a gazillion articles that highlight this new study or that new study. The journalist basically takes the talking points fed to them by the research entity and regurgitates the findings with a few tips thrown in. Because they don't understand broader money issues, facts, etc., they end up with misleading or incorrect conclusions at worst and worthless ones at best. In short, they don't know what they don't know — and it shows.
Their experience with money is so limited, they often miss the basics. To compensate they often parrot financial rules-of-thumb that aren't exactly correct (and sometimes contradictory to what they're writing about). But since they don't know any better, they go with what appears to be correct.
One example of this last point is this article. The post is about "The No. 1 question Americans ask most about retirement" and "some of the best — and most controversial — answers to it."
So what's the number one question about retirement? It's this:
How much do I need to retire?
What are the "best" answers? Well, they offer a few for us to choose from:
Suze Orman says the magic number is $5 million or more.
Fidelity notes that by age 50 you should have six times your starting salary saved and by 67 10 times.
Financial author and planner David Bach says this philosophy is a good starting point, but adds that "you might need to be saving more than that" and "you definitely don't need to be saving less."
This (and other findings) lead the author to make this conclusion:
And while much of the advice on how much to save for retirement is debatable, there are a few rules that nearly everyone agrees on: start early and make regular contributions, set up automatic enrollment and auto-escalation of your retirement plan, cut expenses and bump up your contributions when you get a raise.
Ok, that's not bad advice about what to do, but it doesn't really answer the question of how much someone needs to retire?
More often than not journalists will give some sort of rule-of-thumb like "80% of salary" as what you'll need for retirement.
Is it just me or is there an easy answer to this that the mainstream media is missing?
If someone asks me "how much do I need to retire?", I ask them what seems to be a logical step #1: "How much annual spending will you do in retirement?"
Once we have the answer to that, we can evaluate their assets and income opportunities to see how they might provide for their needs. If they are lacking the proper funds, we can then offer suggestions for how to accumulate what they need. This is the process I highlight in my free e-series Creating a Great Retirement.
On the other hand, you rarely see bloggers write something so far off topic that it's laughable. Why is this? Again, it's because they know the subject and are living it out. They are thinking about money and writing about it regularly (which helps them get even better).
Again, bloggers are not perfect, but in the end they miss the mark much less frequently and by not as much as journalists.
3. Bloggers are better writers than journalists.
Haha! I bet you didn't expect to see this one listed!
First of all, let me say that most journalists are very good technical writers. They know how to structure a sentence, rarely misspell anything, and are experts at punctuation.
That said, their writing is often as lifeless as a vampire's soul.
This is because they have studied writing from a perspective that worships the AP style and places zero emphasis on reader enjoyment. This is why it's common to read a piece that is technically "brilliant" but is dry as toast in the desert. There is absolutely no heart in their writing and, as we've discussed above, little head either.
On the other hand, bloggers are often passionate about their topics and this comes through in their writing. They also share their personal stories, including the ups and downs, that give the message more life and make it infinitely more interesting. Journalists only have room for a quote here and there from someone they talked to for five minutes to get the two sentences they needed that fit into their story.
Sure, sometimes bloggers' writing isn't as polished. Sometimes words are not spelled correctly. Sometimes they use punctuation incorrectly. Sometimes sentence structure is wonky.
To me, that's part of the charm (as long as it's not so bad that a third grader would cringe). These are posts written by people who are working with money in real life instances. They are sharing their thoughts and dreams. They are sharing their wins and losses. So if there's a comma missing here and an incorrect word there, that's more than offset by the heart, story, and real-life practicality.
It makes for much more interesting reading for sure.
This even spills over into what topics are covered. Journalists often write about "safe" topics that are pretty basic and mainline. My guess is that they write more for Google than they do for people.
Bloggers often come up with topics that appear to come from left field when you read the title, but when you get into the post you can see that it's quite insightful and something a journalist would never have come up with.
Here are a few examples from my site:
Now I'm not saying I'm a great writer by any stretch of the imagination. In fact, I'd say I'm an "ok" writer. My strength lies in the fact that I can write a lot (four posts per week) about (mostly) interesting topics. No one is going to give me an award for how great my writing is.
That said, the posts above are ones that you would probably never see from a journalist because:
They require first-hand experience with the topic being written about (retirement, commitment/success, and spending versus earning). Most journalists simply do not have the background to write something like this.
They require taking a stand on an issue. This is something many journalists don't do because they either lack the knowledge/commitment to take a stand or their publications don't want to offend anyone. So they suck the life out of their writing to make it easy for the masses to swallow.
I could list hundreds of posts like the above written by blogger after blogger — real-life posts with passion, insight, and story that make the post both informative and entertaining.
Bloggers are Not Perfect
As I've mentioned a couple of times above, I'm not saying bloggers are always right (either factually or in their opinions). This is why I always recommend you develop your own opinions based on broad reading before taking anyone's advice (including mine).
But if you're asking me who I want to read and learn from when it comes to money, the three reasons above (and a few more I haven't included) are why I would MUCH prefer to read a blog post than one written by a journalist.
Maybe I'm a bit biased, but I'd like to think that even if I wasn't a blogger, I'd still choose blogs over mainstream options.
Anyway, those are my thoughts. What's your take on the issue?