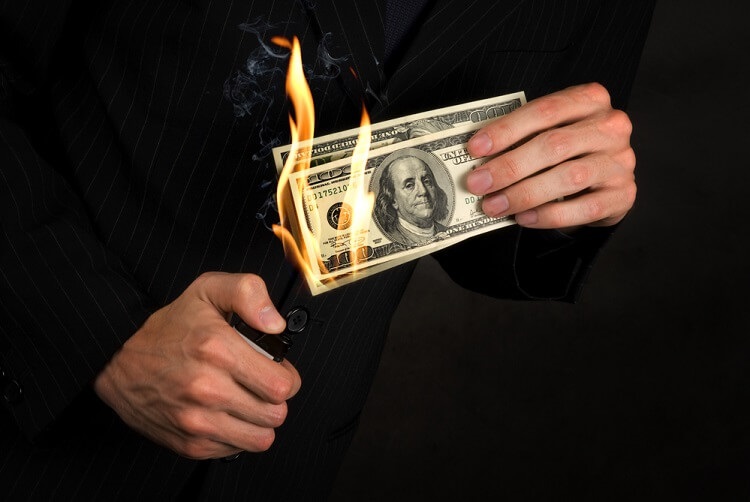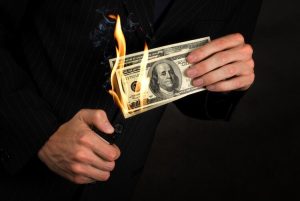 I'm a bit older than most of you reading this.
Even so, many of you have likely heard the phrase, "It's the economy, stupid." (I have not only heard it, but lived through it.)
Here's what Wikipedia has to say about it:
"It's the economy, stupid" is a slight variation of the phrase "The economy, stupid", which James Carville had coined as a campaign strategist of Bill Clinton's successful 1992 presidential campaign.
Carville's original phrase was meant for the internal audience of Clinton's campaign workers as one of the three messages to focus on.
Clinton's campaign advantageously used the then-prevailing recession in the United States as one of the campaign's means to successfully unseat George H. W. Bush.
The phrase was meant to focus a group on one of the campaign's vital messages — lest their efforts wander to less important topics.
Regular Encounters
For some reason, I have had a number of "interesting" experiences over the last couple months.
Here's why they have been interesting: I have had a very similar discussion with different people in a wide range of places — the gym, church, my doctor's office, airports, Ubers, and a few others.
Each one is slightly different but they follow the same general pattern:
I meet a person I have either never seen before or have only known in passing.
They ask me what I do for a living.
I say I am retired.
They are shocked (probably because I look about 10-15 years younger than I am).
I tell them I am older than I look (trying to downplay the reason for being shocked).
This does not deter them. They are still amazed that I could be retired.
After this initial interaction, we usually have a conversation that goes something like this:
Them: Wow, I'd like to retire sooner rather than later. How did you do it?
Me: I earned a good salary, saved a bunch of it, and invested that over a long period of time. (Yes, I really do use the E-S-I words in describing my retirement.)
Them: That makes sense. I could do that but I think I need to earn more. How do I do that?
Let me interrupt here and make a couple side comments:
I wasn't born yesterday. I have been giving out financial advice in one way or another for almost 30 years. I've seen quite a lot.
At this point in our conversation I am almost certain that earning more money is not the issue that's keeping them from retiring.
But for now, let's proceed.
The conversation then shifts a bit as I go into discovery mode:
Me: Well, how much do you earn a year?
Them: I make about $90,000 a year.
Let's stop again.
Now I am positive that earning more is not their main issue. You can become wealthy making $90k per year.
We continue:
Me: Does anyone else in your family earn a salary?
Them: My wife makes $40,000 a year.
Me: Ok, do you have any other income?
Them: We have some rental units (or side business, or whatever) that make $30,000 a year after expenses.
Me: Is that it?
Them: Maybe a bit more in interest and dividends, but those are the main ones.
Me: So with your $90k, your wife's $40k, and the rentals bringing in $30k, that's $160k per year.
Them: Yeah. It's just not enough.
I am telling you the 100% truth! I have this same conversation over and over again with random people. If I was a swearing kind of guy, this is where I would do it!
The numbers might be a bit different (some "only" make $125k, but others make $200k) but the essence of the conversation is the same.
Let's continue:
Me: Well, you know the median household income in the U.S. is around $60k, so at $160k you're doing pretty well.
Them: Hmmmm. I hadn't thought of that.
Me: How much do you spend?
Them: Well, we do have a lot of expenses.
Me: Do you have a budget?
Them: Not really. (Some will say they do but when pressed it's obvious they do not.) And we have some big expenses.
Here they will begin telling me all sorts of spending-related requirements they have: kids' sporting events, travel, cars, on and on and on.
You wouldn't believe what people say they "have" to spend money on. Almost all of it is discretionary.
Back to the talk:
Me: I think the issue is that you're spending too much. While earning more is never really a bad idea, your income is already high and certainly enough to retire on. The problem is likely that you're spending way too much.
Them: Hmmmmm. I'll have to think about that.
This conversation can last as short as five minutes (in the locker room getting changed) to a couple hours (on a plane with seat mates).
But the essence is always the same: they make a good income but spend too much. Thus they haven't saved and can't retire.
Spending Too Much
This is why I want to modify James Carville's saying for those wanting to become wealthy and have shirts printed up that say:
IT'S THE SPENDING, STUPID
The personal finance blogging community goes back and forth quite frequently between which is more important: making money or saving money.
I even battle with it myself. After all, I do have both an "E" and an "S" in this site's name.
In the end, both are required and I like to think of the balance in these ways:
The goal is to "spend less than you earn." This has both spending (which inherently has saving built in — what's left after spending) and earning. To reach this goal you have flexibility. You can earn more, spend less, or put together an almost endless combination of the two (I call the difference between what you make and spend "the gap").
In simple terms, the more you do of earning or saving (or both!), the better off you are.
It's easier to become wealthy if you earn a high/higher income. It comes down to simple math — you just have more to work with if you earn more (which is one reason millionaires are where they are.) This is why I talk so much here about making more money.
You can become wealthy with an average income. You can do it even with a low income. It's just harder than it is if you made more.
No matter how much you make, if you can't control your spending, you are doomed. The person who makes $200k a year has much more potential to accumulate wealth than the one who makes $60k, but if he spends $200k and the latter guy spends $40k, who's better off at the end of the year?
Given these points, I feel compelled to say:
IT'S THE SPENDING, STUPID
You don't have to make a fortune (or even an above average salary) to become wealthy.
But you must, must, must, must get your spending under control if wealth is your goal.
Those are the cold, hard facts of financial independence.
How to Control Your Spending
For those of you who may have friends in a similar situation (I know no ESI Money readers would have this issue 😉 ), here are the steps I suggest for getting your spending under control:
1. Create a budget.
I know. I've lost most of you already. But you want the tips that really work, right? That's why this step is first.
Here are the details on how to create a budget (AKA a cash flow plan). Read the post and do what it says.
If you haven't had a budget in a long time (or ever), you'll need to cobble one together from past bank statements, receipts, credit card statements, and the like.
If that's too much of a problem, then simply make estimates of what you earn and subtract what you spend. I do it by month, but you can make a budget by quarter or year if you like.
2. Live with the budget.
Your first attempt will be off in many ways, and as you live with the budget you'll see where it's lacking.
It will only take 2-4 months until you find out what needs to be adjusted, so it's not long before improvements can be made.
3. Adjust the budget based on experience.
Now that you've lived with it and seen how it performs in real life (which generally leads to higher-then-expected expenses), adjust the budget accordingly.
4. Look for opportunities to cut.
At all of the stages above you'll likely identify opportunities where spending can either be reduced or eliminated.
Put these into your budget and continually identify expenses that don't mesh with your goals.
Hopefully you will be able to balance your budget without having to forego something you really want, but if you're like 99.9% of Americans, you won't. Some of the cuts will sting a bit.
That said, your larger goal of financial independence should be more than enough to sooth the sting if you keep your eyes on the prize.
The key is to develop moderate and selective frugality. Spend on the things most important to you and save in areas you don't care as much about.
And if you need help saving, here's a list of great places to consider.
5. Keep refining over time.
From here on out, you simply refine again and again to keep expenses as low as practical based on your goals (while also growing income).
Do this over time, invest the money saved, and sooner rather than later you will be financially independent/ready to retire.
Those are my suggestions for keeping spending at bay. Anyone else want to add something I missed?