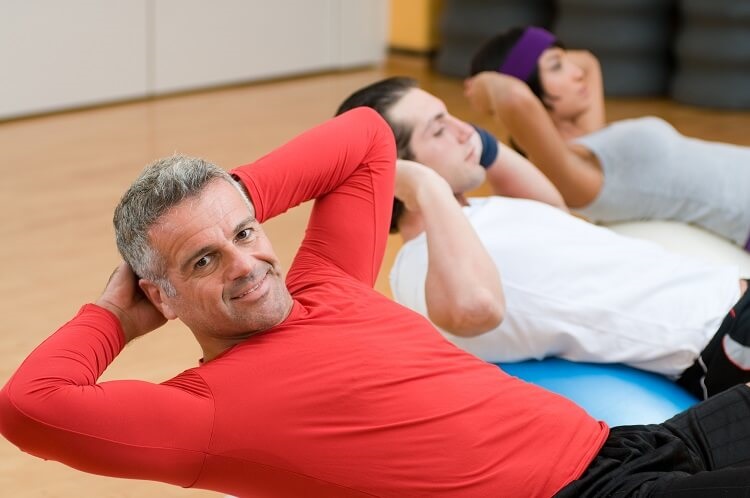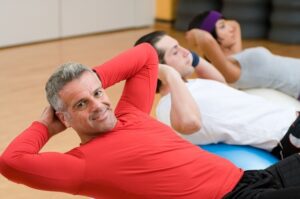 Today we continue our coverage of the great retirement book What Retirees Want. It is packed full of great information and statistics about the state of retirement today.
If you've missed any posts in this series, there are two ways to catch up. You can begin with the first post, which is an introduction and overview of the book, and click through to the next posts at the end of each one you read. Or you can check out my retirement category and scroll through the posts there.
Like with other books I've reviewed on ESI Money, I will share some key passages from this one and give my thoughts on their conclusions.
Today we're covering a huge retirement issue — becoming/staying healthy.
Let's get started…
Retirement's Biggest Wild Card
The book begins this section with the following:
Health is the biggest wild card in a happy and fulfilling retirement. It can make the difference between a retirement of activity, happiness, independence, and financial security – or of worry, unhappiness, constraint, and financial insecurity. Boomers are a very health-conscious cohort and, compared to past generations, they can look forward to longer and healthier retirements, perhaps extended by breakthroughs in disease prevention and medical care. But at the same time, more of them may spend more years later in retirement fighting the chronic and often debilitating diseases of aging.
It's a double-edged sword: you live longer (on average) so you have more years to enjoy a fun, active retirement.
But since you live longer, you also spend longer at the end of life too…maybe being home-bound, in a retirement community needing assistance, in a hospital, etc.
As for now, the one point I want to make is this: nothing is guaranteed.
Health and even life are not guaranteed and can be very fleeting. If you don't believe me, read Life is Short. Retire Early.
This is why I recommend retiring as soon as possible. Even if you only live to be 65 (and are thus well below the averages for lifespan), if you retire at 50, you get 15 years (which are probably pretty active) of retirement — which is better than most.
And since retirement years are like reverse dog years, those 15 years probably have 30 or 40 years of happiness packed into them.
But the longer you put off retirement, the greater the chances that your health does not hold out.
Just food for thought.
Active in Healthcare
The book moves on with this:
What do Boomer retirees say they want? To take charge of their health because they don't trust the system to take care of them. To prevent or manage their chronic conditions so they can live the active lifestyles they want. To avoid cognitive decline. And to stay healthy and look and feel their best without breaking the bank. Do they want to live to be 100 or more? It's an intriguing prospect, but only 22% of Americans say yes. Among those already 65 and older, twice as many say no (35%) as yes (17%). The most common response, or course, is "It depends on quality of life."
The real issue is not lifespan but healthspan – how long people live in "full health" without disabling illnesses or injuries.
My thoughts:
I want to and have taken charge of my healthcare. I have a doctor who I am on the same page with and helps me make the right decisions. He's about 10 years younger than me so hopefully he doesn't retire early. LOL.
"To avoid cognitive decline." This is one reason I read a lot, keep writing here at ESI Money, and run the Millionaire Money Mentors forums. I think they all work together to help keep me sharp, something I certainly want throughout my life.
"Do they want to live to be 100 or more?" Like the others, I would say "yes" if it meant I was in good health. Otherwise, I'd rather go without a prolonged state of debilitation.
The Health-Wealth Convergence
The book then moves to discussing the relationship between health and wealth with this:
Retirees say the key ingredients for a happy retirement start with good health and financial security, with good health in the lead by a significant margin. But the two are closely related. Those with wealth can invest more in their health. And it's harder to enjoy wealth – and all the activities it enables – if you're in poor health. At the same time, unpredictable health care costs can quickly unravel financial preparation for retirement and deplete one's wealth. As more people spend more years in retirement, they'll need more care, and as health care costs continue their rise, health and wealth become more intricately intertwined.
Even with many people postponing retirement in order to build their nest eggs or simply because they enjoy their work, nearly four in ten (39%) retirees globally and nearly three-fifths (58%) in the United States retired sooner than planned, and the number one reason is due to their own ill health. Early retirement is for some a sign of financial success, but today it's more often driven by health issues. That's a double whammy: a shorter career means less in earnings and retirement savings to start retirement with, especially for people who haven't saved enough and had hoped to plump up their nest egg by working longer. Then those savings must be tapped earlier than planned and health expenses may deplete them faster.
What catches many people off guard are the out-of-pocket health-related costs they'll face throughout their retirement. The longer they or their partner live, the higher the accumulated cost. So it's no wonder that health care costs, unpredictable and potentially high, are retirees' greatest financial worry. And those financial concerns are a family affair. Spouses and partners naturally worry about each other's health, and women, who are likely to live longer, often after having spent savings on the spouse's care, are more worried than men about the long-term financial impact of health care expenses.
Lots to say here, as you might imagine:
I would agree that you need both decent financials and good health to have a happy retirement (you need a few other things BTW, not just these, but this is the subject at hand). Retirement without one or the other loses a lot of its luster.
We've seen millionaire after millionaire say that the one retirement issue they are worried about is paying for health care. So if someone with $5 million is worried about an issue, where does that leave most Americans?
The large and unpredictable nature of health care costs in particular, but retirement costs in general, is why I like: 1) FatFire (where you have more than enough resources to cover your expenses or you live at such a level that you could cut expenses and survive a big hit), 2) retirement funded by income versus savings (income is a renewal resource — it keeps coming — and having strong sources of income let's your assets grow while withdrawing from savings depletes wealth), and 3) several margins of safety. Of course the downside is that getting all these often takes longer and costs you…extra time in retirement. So it's a balance.
58% retired sooner than expected with the top reason being ill health. This is why: 1) I recommend retiring asap, so in case you fall ill, you still had some good years, 2) even if you don't plan to stop working, still do all you can to get to financial independence ASAP, so if you are forced to stop working you'll be ok, and 3) "work longer" is the worst margin of safety IMO. It's because many people don't like their jobs (so working longer means more years hating life — or at least disliking part of it) plus it's something you can't control — and the odds say you will be forced to retire before you want to.
Before I move on, let me share this quote from the Millionaire Money Mentors forum:
When my business partner was dying from cancer, I asked him if he had any regrets about our business. He replied with an ironic chuckle, "Maybe one. Perhaps we should have started the business sooner."
This is not a sad story. We shared 28 years working together as partners in a small engineering consulting practice. We had a ball, and enjoyed the independence so much we often joked we were already retired. We both hit FI in a few years after starting the business, but kept going just for the fun of it. BTW, we also took time off to enjoy life along the way.
Just suggesting you not wait too long to follow your dreams, retirement or otherwise. As the old saying goes, "Looking back, one does not regret what they did as much as what they did NOT do."
Lots to take away in this story, but the points I want to emphasize are:
There's no reason to quit working if you really enjoy it. No shame at all in staying at work. The thing about being FI is that YOU get to decide what YOU want to do with YOUR time. If that's work, great. If that's pickleball, great.
There's wisdom in "taking time off along the way". I'm not saying work like a fiend so you can enjoy life "one day." No, enjoy it now, live it now. But don't be wasteful with your money since you can buy your complete freedom much sooner if you don't.
"Just suggesting you not wait too long to follow your dreams, retirement or otherwise." Wisdom, wisdom, wisdom.
The book shares a couple charts to back up what they say above.
The first is a ranking of the most important ingredients to a happy retirement:
Having good health – 81%
Being financially secure – 58%
Having loving family and friends – 36%
Having purpose – 20%
Continually trying new things – 5%
See how the items above closely match my list of five "must" retirement categories (found in my post of retirement activities):
Health (physical and mental)
Money
Social activities
Work and work-like activities
Fun/hobbies
Funny how it works that way, huh? LOL.
The relative difference is interesting as well.
Having good health is more important to four times as many people as having purpose is.
And who cares about family and friends if you have health and wealth? Hahahahaha.
Next the book has a chart detailing the reasons for early retirement globally:
My own ill-health – 34%
Unemployment/job loss – 27%
Family responsibilities, e.g., caregiving – 12%
I had enough money to retire – 9%
I received a windfall – 6%
Note this is around the world and thus doesn't match some of the numbers above which are U.S. only (which they don't include a chart for).
The one fact I find interesting is that only 9% seem to retire on their own initiative because they have enough.
Of course the percentages don't add up to 100% either, so who knows about the unaccounted for 12%.
Proactive Healthcare
The book now moves on to the discussion of how retirees approach healthcare with this:
Boomers' approach to health and health care are rooted in the fact that, rightly or wrongly, they now place more faith in themselves than in the health care system. In our study Health and Retirement: Planning for the Great Unknown, we were surprised to see that Boomers believe their lifestyles – starting with diet, exercise, and activity in general – have far more influence on their health in retirement than having a great doctor. They also believe that retirement is enhanced if they can take excellent care of their health, and they're correct. Surveyed retirees who reported being in good health are more likely to be exercising, eating nutritiously, watching their weight, and staying connected socially.
When asked to compare themselves to their parents, Boomers say they are more than twice as likely to be proactive about their health, to question their doctors' orders, and to view their doctors as partners in managing their health. And, thanks in large part to the internet, they are four times more likely to do their own research on health matters. As one retiree summarized for us: "My parents believed that the doctor's word was gospel. You didn't question it. Now you need to be your own health expert and advocate."
My thoughts here:
I most certainly take an active role in managing my health. Just like no one cares more for my money than I do, no one cares more for my health than I do.
The healthcare system is whacked in the U.S. And that's not a political statement, it's a fact. There are so many completely unbelievable things associated with American healthcare it's hard to imagine how we got here. And yet here we are. What's probably the most frustrating about this situation is that almost everyone agrees it's a mess and yet we can't seem to come together and fix it.
As such, I have little faith in the healthcare system. I do trust my doctor, but as they say, I do not take his word as the final decision. I think for myself, do my own research, and form my own opinion, with his guidance. For those of you who think this is not wise or sound, I submit two things to consider: 1) Ask a doctor how much he/she knows "for sure" and the odds are much lower than you'd think. This is why doctors themselves will say they "practice" medicine — they are in a continual state of learning and at any given time are doing what they think (not know) is best. 2) Studies suggest that medical errors are now the third leading cause of death in the U.S. Let that sink in. You can eliminate the third most common death threat by avoiding the medical system. Yikes!!!!
Having a medical advocate is vital for anyone who is ill. I have seen this time and time again, most recently with my mom's sickness and eventual passing. The patient is sometimes not in a position to make their own healthcare decisions and needs someone there to do so as well as keep on top of the doctors and nurses. Even these highly trained people can confuse treatments from one patient to another (they are very bust and often over-worked), so someone needs to know your case and advocate for you.
"Exercising, eating nutritiously, watching their weight, and staying connected socially." These are all on my list of what it takes to create a great retirement. They actually should be lifelong habits as I think we all know.
"They are four times more likely to do their own research on health matters." Haha. I do this and then talk to my doctor. Sometimes we laugh about it (since the "findings can be ridiculous.) But once in awhile I do expose him to new thinking/data that changes his mind.
The book then shares a chart on Boomers' views on how to maintain health in retirement:
Diet and exercise – 80%
Having interests that keep you active – 78%
Staying connected to friends and family – 59%
Staying productive or working in some form – 54%
Having a great doctor – 29%
Very interesting that having interests that keep you active ranks as high on the list as diet and exercise.
Overall, it's a pretty good list IMO.
Helping Retirees Look and Feel Their Best
A couple of thoughts to round out this post.
Let's begin with this one:
Today's retirees want to stay healthy, with all the parts in working order. They also want to look good and feel comfortable in their own skin. Unlike their parents who were relatively stoic, most Boomers want their comforts to continue indefinitely. They want to age agelessly, reasonably free of aches and pains and robust enough to live the lifestyles they want. And they'll spend money to try to bring this about. Health-related products and services that have framed a positive attitude toward aging and deliver an aspiration message will reap the marketplace rewards.
So true.
The number of creams, braces (for pickleball), exercise equipment, sports equipment, etc. I have purchased since retiring has skyrocketed. YOLO, baby!!! Let's make it good! LOL.
And let's end with this:
Retirees' greatest fear regarding living a long life is losing physical and cognitive abilities. Presented with a forced choice, 75% say that functioning well mentally in retirement is more important than functioning well physically.
Obviously they are both important, but as long as your mind is still good, there can be a decent quality of life in many cases.
That's it for today and this very important retirement topic.
For the next post in this series, see What Retirees Want, Where to Live in Retirement.