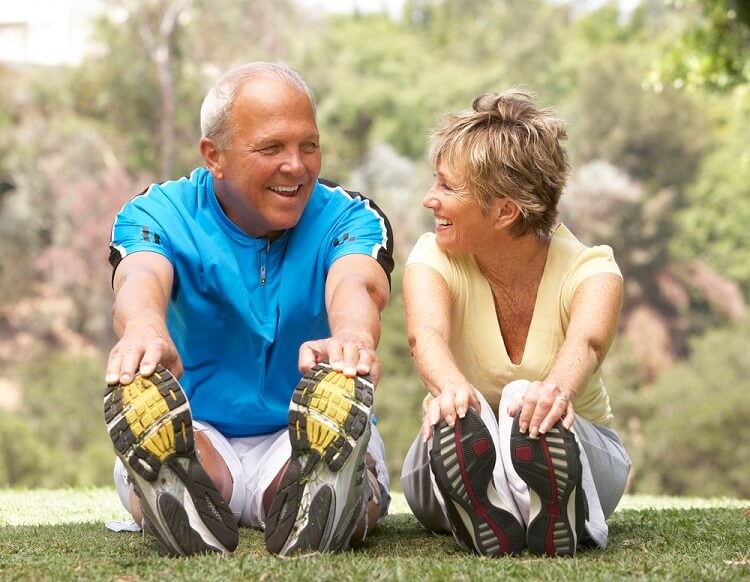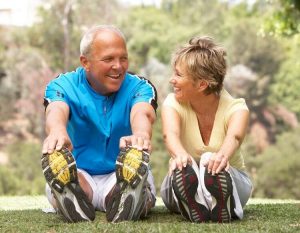 In my Black Friday Chat last fall one reader made the following comment:
One of my biggest concerns about early retirement is lack of structure/purpose.
It would be nice to see more questions targeting what people do to fill their days during early retirement.
Not everyone is inherently disciplined or have a lot of activities outside of their professional lives.
It would be interesting to hear about the diversity of activities and part-time work / side hustles early retirees engage in.
I get this sort of comment/question from time to time, so I thought I'd answer "what should I do with my time in retirement?" once and for all — at least for me.
Plus you've probably heard the saying, "If you retire from something, your retirement will probably not go well. If you retire to something, it probably will."
So I'm going to suggest some things you can retire to.
Then we'll get your ideas! I want to hear what you're doing in retirement (or plan to do if you're not there yet).
I'll Be Bored
Before I present my ideas, let me address why I believe this is being asked and my general perspective on it.
I think some people presuppose they will be bored when they retire — there will be too much time and not enough to keep them entertained.
My general response to this is, "The worst day of total boredom in retirement is better than 95% of the days spent working."
Haha! Ok, so maybe it's not that great, but I think you know what I mean.
I liked many of my jobs and am thankful for the career I had. Even so, it's hard to beat the freedom of doing whatever I want to do.
I would also add the thought that "just because you're busy while you're working doesn't mean you are happy/enjoying life."
The implication in the question is that busy = happy (or at least better than "bored.") I know it's more complicated than that for many, but it's also the heart of the question IMO.
Things to Do In Retirement
The "real" answer to what to do in retirement is "whatever you want."
This means post-retirement activities will vary by individual based on interests, time of life, finances, and so forth.
But to give everyone a few suggestions, let me submit the following for your consideration:
1. Exercise.
If you've worked for a few decades it's likely that:
You've neglected your health for lack of time/energy
You've spent a good part of your time in unhealthy situations (i.e. sitting for 8+ hours per day)
So when you retire your health is probably "ok" at best.
Now is the time to rectify this.
With "all the time in the world", you certainly have the time to exercise every day.
I have been working out for years, but since moving to Colorado (and then retiring), I now work out six days a week plus walk a good amount every day.
This takes time, as you might imagine.
On an average day I am up early and leave the house by 7:15 am to 7:30 am.
I walk to the gym which takes about 15 minutes.
I check in, put my stuff in a locker, then head upstairs to work out.
Afterwards I unwind for 15 minutes in the pool area (I sit in there as it's one place in Colorado that actually has humidity.) 🙂
I usually read during this time while I cool down.
Then I shower, get dressed, and head out.
Instead of going straight home, I turn the opposite way when I leave and take the long way back.
By the time I get back home, it's about 10 a.m., I've worked out, and I have 10k steps in.
Later in the day my wife and I will either take a couple short walks or one longer one (it depends on her schedule more than mine).
By the end of the day I will have 17k steps in and will be feeling pretty good.
2. Eat better.
Eating healthy takes time and effort.
In retirement you'll have the time, so all you need is to make the effort.
We take time to shop for better food (we walk to the grocery store — it's about 4k steps there and back) as well as the time to cook it.
I've also become a grillmaster with the Traeger grill we got a couple years ago.
Not only are we eating better at home, but eating more at home, which means less fast food/bad food.
It's a win-win.
We also have the flexibility of when to eat. While working, food intake was often dictated by the activities at the office.
Now we are more intentional about eating. I do a version of intermittent fasting — eating almost all of my calories between 10 a.m. and 4 p.m.
3. Read.
If you're like me, your work probably limited the time you had to read (especially reading for enjoyment).
Here's your chance to catch up! 😉
I am reading a TON more these days.
First, there are books. As I've posted previously, there's been a whole new batch of great money books out recently. I am thankful I had the time to actually read them.
Second, I read a boatload of money articles each day for Rockstar Finance. We try to balance finding great posts with also sharing thoughts from newer/smaller bloggers. This takes reading hundreds of articles to find the best ones. I probably read at least ten posts for each one we select to feature.
4. Challenge your mind.
I asked about options for doing this on my recent retirement update so it looks like a lot of you have this covered already.
In addition to reading (above) and working (below) I challenge my mind by doing three chess puzzles every day. I usually get the "easy" one right, am about 25% on the "medium" option, and, for some reason, am a bit better than 25% on the "hard" one.
I also take a sudoku book with me when I travel. It's a great way to kill time on a plane or in an airport.
As you know, I listen to books on tape while walking by myself. I'm currently in a "class" on Audible
about world history. It's pretty fascinating.
That said, I'm looking for a couple things to add here, and you all gave me some great ideas.
5. Challenge your body.
I like this option because it combines getting exercise, a goal that can be fun, and working at it over time.
Some examples of "challenging your body" include:
Running a marathon, 5k, or triathlon
Cycling a century (100 miles) or taking a multi-day ride like RAGBRAI
Hiking a 14er (a mountain higher than 14k feet — there are 53 of these in Colorado)
Of course your efforts don't need to be this extreme. We like hiking (doesn't have to be up a mountain, though I have done the Incline twice) nice, scenic trails with a bit of a challenge.
You can also rock climb (indoors or out).
Or even a bit easier: you can set a step challenge for yourself — like 10k steps a day.
Taking up a new (or expanding time spent on an established) sport would qualify here too. I have been thinking of taking up golf, but not sure I want that angst in my life. Ha!
Basically the idea here is to do some non-exercise specific activity that gets you moving.
6. Travel.
This is a big one, of course.
It's the favorite splurge of millionaires (most of whom are not retired), so I imagine many of them will hit the road hard once they retire.
We travel enough for my liking but not too much. We live in Colorado, though, where it's amazing right here most of the time. That said, we do need to take some more local trips.
We have traveled significantly more in retirement than we did before it. And MUCH more of it is for pleasure (versus work).
Our big trip each year has been to Grand Cayman, but we've also been to DC several times, San Francisco, Orlando, Dallas, Pittsburgh, and a few others.
I would like to begin adding one more fun trip like Grand Cayman to our plans each year. This might look like going to Grand Cayman every January (and staying the whole month instead of 10 days) and then doing one other trip like that (perhaps Hawaii, another Caribbean island, a cruise, or a nice place in the continental U.S. like Destin, FL) sometime later in the year (perhaps September).
7. Socialize.
I'm an introvert. You would never know that if you met me, but it's true.
I grew up as an only child (I know, it explains a lot) with a working mother who was not home often (my parents were divorced when I was in third grade).
So I spent a LOT of time home alone and learned to love it.
For almost 30 years I had a career that forced me to be an extrovert every day. I have a finite amount of "people time" I can bear before I get exhausted and when I worked, that time was always filled up (and more) each day.
Needless to say, the last thing I wanted to do when I got home was to be with people (other than my family).
Now I have plenty of alone, quiet time, so I don't mind being a bit more friendly.
I've had more coffee dates, attended more parties, and had more couples' dinners out in the past 2 1/2 years than I probably did in the preceding 15.
8. Work/create a side hustle.
As we discussed in Defining Retirement, just because you retire doesn't mean you stop working. You can if you want to, but you don't have to. It's your choice.
For many (me included), it means we work on things we like to do, not have to do.
So I blog and run Rockstar Finance which helps my mind (writing is difficult!), gives me a challenge (overseeing the various parts of a business), and provides me enjoyment (I like the "game" of business).
And just for fun, it happens to be profitable.
That said, there is only so much work I want in my life, so I keep it within its limits. After all, I have all these other things I want to do as well. 🙂
9. Entertainment.
Everyone has a different view of entertainment, but some for me include:
Video games! Of course. What did you expect? 😉 I like the combination of having to develop a strategy (thinking) as well as playing it through (a small bit of activity).
TV shows. We DVR everything (who watches commercials these days?) and watch Hallmark movies, When Calls the Heart, Gotham (last season, ugh!), various HGTV island-related house hunting shows, Shark Tank, This Old House, AGT, The World's Best, and a few others here and there. We generally watch while we eat our afternoon meal.
Movies. We supplement TV shows with movies from a variety of sources — Red Box, Amazon Prime, Netflix, and Hulu (one of our children has a NF subscription and another has Hulu — we don't pay for those but use them sometimes). We also hit a movie at the theater once every six weeks or so, usually on discount day (Tuesday).
Games. My daughter likes to play games with us. Our current game of choice is Skipbo (but we run through phases, so this could change).
You could classify reading in this group if you'd like, as almost all of my reading these days is enjoyable. 😉
10. Attend events.
I'm listing this as I know it's popular with many.
But we don't attend many events since I prefer avoiding huge crowds, the associated traffic, etc.
Some examples of events:
Shows. I've seen Les Miserables several times and get the itch to see it every few years.
Sports activities. Denver isn't far away and has major sports teams.
Special events. We saw The Thorn a few years ago and TSO a couple years before that.
Concerts. I dislike concerts as the music quality is generally low (IMO) and the crowds are terrible.
You can probably add several more suggestions for this topic. It is not my area of expertise. 😉
11. Volunteer.
Want something to do?
Want to help others?
Want to use the skills you've developed during your life for good?
Want to stay mentally sharp?
Volunteering can do all these (and more.)
I've been looking for a volunteer position to make use of my business skills. I have interviewed a few, but nothing has popped up that I like.
In the meantime, I have become an usher at church, so I give back that way.
12. Get a hobby.
This could be a new hobby or simply spending more time on an old one.
For me, I grow roses (though that interest is fading a bit), shoot (though it's expensive to do so in Colorado), and blog.
A few things on my list to try: scuba dive, take up tennis (I played a lot in high school), learn a language, learn an instrument, write a book (maybe), and take a Tai Chi class.
What hobbies would you like to expand or begin?
13. Sleep.
I have never slept so well as I do in retirement.
My wife and I were talking about dreams the other day. As we were sharing what sort of dreams we had lately, I realized that I haven't had an anxiety-related dream in a long time. I guess dumping a career means losing a lot of tension and stress! LOL!
I also sleep longer. I get up as early as ever (maybe earlier) but also go to bed earlier to be sure I get around 8 hours of sleep each night.
14. Spend time with family.
This could be as simple as taking more time to be with your immediate family or more involved like traveling across the country to see extended family.
Since I retired we've spent much more time with our kids, my parents, and my wife's siblings.
We also have many more family visits here (everyone loves Colorado!) and I don't have to check with a boss to see if I'm free when they come. 🙂
15. Relocate seasonally.
This is something we've been thinking about — spending a few winter months in a warmer climate and coming back to Colorado for April through December.
We have a lot of things to sort through before we do this, but I have a question for those of you who either have done this or want to: how do you manage taking care of your house while you're away?
16. Learn something new.
Have you ever wanted to learn about a subject but just didn't have the time? Well, in retirement you do!
Perhaps you want to learn to cook (me!), pick up some handyman tips (me!), or just explore history at a deeper level (me too!).
Think about all the subjects you've been interested in during your life. Now is your chance to dig into them if you like.
Questions that May Help
In addition to the suggestions above, here are some questions I found at New Retirement that might help you identify preferred retirement activities:
When you were a child, what did you love most? What did you want to be when you grew up?
On your deathbed, will you have any regrets? Anything you wished you would have done? Not done?
What is your favorite movie or book? What does that tell you about what is important to you?
Who matters to you?
If money were not a problem, what would you be doing now ?
Describe your ideal day? Would you want to do this every day? Could you?
Ok, so those are my suggestions for how to spend your time in retirement as well as how we handle each of them.
Now it's your turn! Which of these do you like? Or what other suggestions do you have that I missed?
P.S. For those who prefer a video version of this post, see the ESI Money YouTube channel.