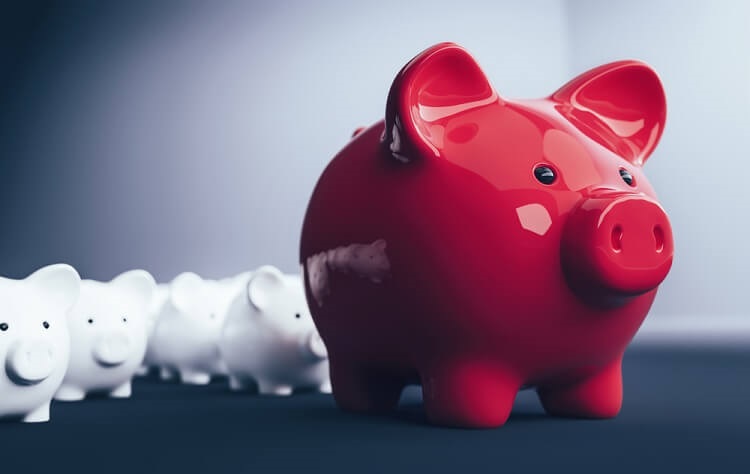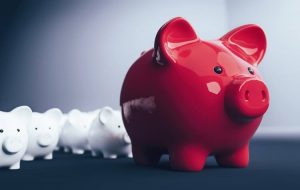 Everyone loves to talk about earning more money!
Everyone loves to talk about investing money for growth and income!
But when it comes to saving, people are less excited.
I get it. Saving is not the most exciting thing in the world. Worse yet, it's HARD! Most people want to become wealthy without any difficulties! Haha!
That said, saving is vital to financial success. As I said on one of this site's first posts, saving is just as important as earning (and you could make an argument that it's more important.)
Many ESI Money readers probably have a decent level of saving already cooked into their budgets. But you could always do better, right? If that's your attitude, I may have something for you.
Today we have a sponsored post from Squeeze a site that allows you to compare rates and (if all works out as planned) save money on things you're already buying.
The post is written by one of my favorite money bloggers, Amanda from Why We Money. She knows a lot about saving and I thought would offer some great words on both the topic and on the sponsor.
With that said, I'll turn it over to Amanda…
—————————————
On the ESI scale to wealth, save is the one step people get least excited about. For many people, just the word "saving" conjures up feelings of deprivation and voluntary hardship.
Even with a high income, if you spend most of what you earn, there won't be enough money left over to invest and grow your wealth. That's why saving is just as important as income to building wealth.
One of the misconceptions about saving money is that it has to take a ton of time and energy.
We've all seen the lists of savings tips, like "101 Ways to Save $100" or "80 Simple Tips for Cutting Your Expenses". These lists are often tedious and conjure up images of coupon clipping and making your own laundry detergent. [Editor's note: I once saw a post on how to make your own toothpaste!]
We all value our time and don't want to spend hours trying to save a dollar here and a dollar there. But when we're able to save on expenses we have every month, such as internet service or car insurance, even small savings can really add up.
Saving on recurring expenses can take some upfront effort, but the savings literally pay off month after month.
The Impact of Saving
On the surface, saving just $20 on a monthly bill doesn't seem like much, but in a year, that's $240 saved with a single effort. That might still sound like a drop in the bucket, but if you can save $100, $200, or more each month, you will save thousands of dollars each year.
Once you find the savings, the key is to use the extra money to your advantage and set it aside for the future. On the ESI scale, that means investing the additional savings so it can grow for the future.
When it's allowed to grow and grow for years, the "extra" money saved on all those monthly expenses provides a noticeable boost to your net worth.
One of the best things about saving on monthly expenses is that you don't have to give up anything. Though you can change plans or service to save more money, you don't necessarily have to give up the level of service you're currently receiving.
Many times you can get the same level of service and benefits at a lower cost by making some price comparisons. Whether you change service providers, switch plans, or just ask for a reduction on your bill, you don't have to feel any deprivation with this type of savings.
Monthly Expenses To Save Money On
You can search for savings on any bill you pay every month. Look through your bank and credit card statements to find monthly bills where you might be able to save.
Here's a list of common recurring expenses to look at:
Cell phone
Internet
Cable
Gym membership
Auto insurance
Renter's/Homeowner's insurance
Loan payments
Subscriptions
Utilities
If you don't want to spend time looking at each and every bill, focus on a select few. Some bills can yield more savings than others. Focus on the ones that will make the most impact and give you the most reward. The following often provide the most savings:
Insurance — Whether it's renter's insurance, homeowner's insurance, or auto insurance, no matter what type of coverage we're talking about, you can bet it's one of your largest monthly (or annual) expenses. And since insurance is such a large budget item for most people, it's worthwhile to start here when reducing monthly costs.
Interest — You might not typically think of interest as a monthly expense, but it is. The effect of reducing the interest rate on any type of loan can be considerable – monthly, annually, and over the life of the loan. Refinancing student loan, consumer debt, and your mortgage to a lower interest rate can save a ton of money over time. For example, a $10,000 consumer loan with a 10% interest rate (5-year term) has a monthly payment of $212, with interest totaling $2720 over the life of the loan. If you finance the same loan with a 7% interest rate, you'll not only save $14 each month but $840 over the life of the loan. The impact is more significant when you have larger loans with longer terms (such as mortgages).
Cell Phone, Internet, and Cable — These recurring bills are easy to ignore. You get accustomed to the service you receive from your regular provider, and you probably have them automatically paid each month. Most of the time, you probably don't even have to think about them. But complacency can lead to paying too much. Regularly reviewing these expenses can help keep them in check.
Finding the Best Rates On Recurring Bills
Comparing rates, pricing, and plans for expenses can be time-consuming and confusing. Just the thought of spending 30 minutes on a call with your cell phone provider is painful. But it's faster and easier if you gather some information beforehand.
Make a list of what you pay for now — The first thing you need to do is figure out exactly what services or coverage you currently pay for. Make a list of your current monthly bills, how much you spend, and what level of service/coverage you receive.
Visit company websites — Get an idea of the various coverage levels and pricing of plans from company sites. But remember, just because the prices and plans are on the site, doesn't necessarily mean that that's all they offer. For example, our internet provider and insurance company offer discounts not found on their website. Sometimes you just have to ask.
Use a price comparison website — A price comparison website can save you the time and effort of visiting different websites and making extra phone calls. Squeeze.com is a price comparison website that allows you to shop local providers, along with their rates and prices, all in one spot. You can compare prices and rates on insurance, loans, and services, such as cell phone and internet. This can help you easily and quickly find the best deal on many expenses – and save you more money.
Ignoring regular monthly expenses is easy. But it's not difficult to find ways to lower them – without any sacrifices at all. And once you find savings month in and month out, you can put that money to work for you by investing it to supercharge your net worth.