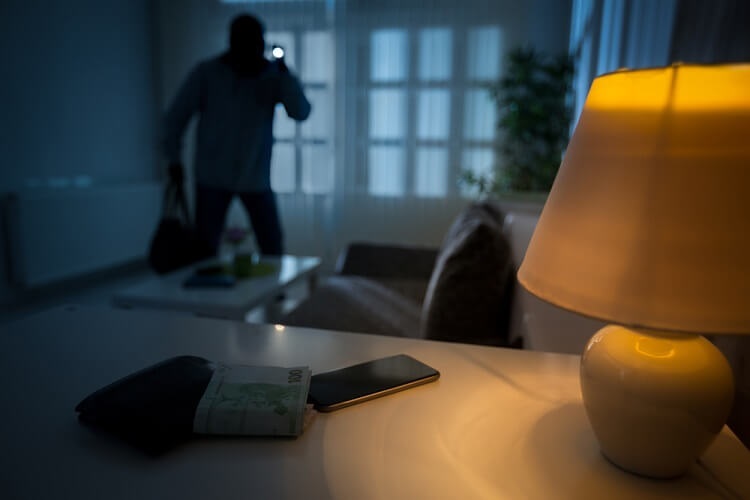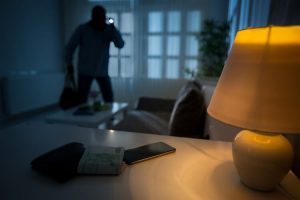 If you belong to Next Door, the "private social network for your neighborhood community", you know two things…
1. Very few humans can contain their pets.
2. Your neighborhood is full of criminal activity.
Let me elaborate a bit…
Lost Dog/Cat/Whatever
Almost daily there's a post on Next Door that someone has lost a pet in our neighborhood.
We must live in either the place where the smartest pets live or the place where clueless owners reside since some pet is always out-smarting his owner and making a run for it.
The owner then publicly announces his pet's superior intellect to our neighborhood in hopes that our collective intelligence can find Rover, Fluffy, or Spot.
It's almost comical if it wasn't so sad.
Why can't people control their pets?
We had pets from the time I was young until when we had kids (and they were allergic to dogs/cats), and we never had a pet escape our control.
And yet it's a daily occurrence on Next Door.
Pets > Owners.
Living in a Crime Zone
The pet issue doesn't really impact me (other than it's annoying), but what does register on my radar is the security issue.
Quite often (almost daily), there is a post about a break-in, suspicious person/vehicle, etc. in our neighborhood.
Before I go any further, let me clarify:
We live in a very nice area of Colorado Springs. It's not a place where you feel unsafe. In fact it's probably one of the city's best areas in many ways.
Our "neighborhood" is pretty large. I'm not sure of the size but it's at least a few miles long and wide. According to Next Door there are 1,229 households total in our "neighborhood", so it covers a fair amount of territory. Just wanted you to know this so you don't think I'm talking about a block or two area.
The further south you go from us, the older the neighborhoods, the more lower-income housing, etc. Much of the crime is here.
About a mile to the north of us is a very swanky neighborhood where houses start at $500k (and go much higher). Lots of crime here too (go where the money is!)
We are not off the hook. Houses a few blocks to each side of us have been hit. Our neighbor across the street had their garage broken into last summer.
Since victims go on Next Door to announce their bad fortune, we're all well aware that we live in a crime area.
BTW, I'm not sure whether there's more crime these days or that we just know more of what's going on so we think there's more. Just food for thought.
Helping the Criminals Out
A lot of this crime is highly preventable with common sense.
Here's a sample report that is quite common on Next Door:
Hey, neighbors. Just wanted to let you know that our car was broken into last night.
I just can't believe that someone would do that and we're upset as you might imagine.
I've reported this to the police but they probably won't do anything.
At this point someone will comment with something like "how terrible!" They'll also ask "what were the circumstances?"
They ask this because 1) we all know the circumstances by now and 2) we want to make sure the victim comes clean.
Sometimes the victim will admit their contribution to the crime immediately and sometimes it takes a bit of prying.
That said, in the majority of cases it eventually comes out that:
The car was parked on the street/in the driveway, not the garage. (Probably because the garage was filled with junk.)
The car was unlocked. Yep, most of the time it was unlocked, thus making the "break in" less "break" and mostly just "opening".
They left something very valuable in plain sight. Examples I've seen recently: purse, computer, expensive tools, suitcases, phone, electronics, and so on.
In other words, why don't they simply fill their car with bags of gold and Rolex watches, then put a neon sign on it that says "Lots of Wealth Here; Easy Opening"?
Sheesh, come on, people. Have some common sense!
The original poster then gets defensive (because he's been careless) and says something like, "Even though I'm stupid, I don't deserve to be robbed and we shouldn't have to live like this."
He's right…
He's stupid.
Ok, it's also true that it's a shame we have to use common sense to protect our stuff but we're not living in Mayberry here!
In fact, they even lock their doors in Mayberry in 2019. I know, that's where I'm from and where my parents still live. (Not literally Mayberry, but a town just like it.)
Criminals usually go for the easy target and it doesn't get much easier than an unguarded, unlocked car with something valuable inside.
Thugs Upping Their Game
If this was the only issue, then I wouldn't think twice about it. We park our cars in the garage.
But the thieves are getting bolder. Here's a common set of circumstances that's happened on more than one occasion:
Criminals break into a car. The car MAY be outside and unlocked or outside and locked.
They get the garage door opener and open the door.
They take whatever they want in the garage.
They try the door from the garage to the house, and if unlocked (which many people seem to leave unlocked), they sometimes enter the house and grab stuff.
There have been a few instances when the family was actually asleep in the house when thieves came in!
Yikes!
There have also been some garage break-ins. Even bolder, one time a guy was warming up his car in his garage, went inside for a moment, and came out to see guys robbing his truck.
Ugh.
We Have Been Here Before
We lived in Michigan for 14 years. It was during my kids' formative years and they still think of Michigan as "home".
Like now, we lived in a nice area of a great city (Grand Rapids).
One January (about a week before we were to leave on a cruise), a young man broke into a home TWO BLOCKS from where we lived and shot an elderly couple, killing them.
Here's a post on the initial reports.
We found out later he was high on drugs and wanted some cash for more, but for a couple weeks, his motive was unknown.
In addition to killing the couple, he stole their car, drove it to a gas station, bought some gas (he put the gas in a bucket of all things), drove the car around a bit, parked it, and then set it on fire.
From there he made his getaway and was at large.
We lived through him being on the run (and worried he might come back) for the week before we went on the cruise. The entire subdivision was on pins and needles while the police looked for him.
It was on the news every night, the most "exciting" thing happening in GR at the time.
I'll tell you, nothing will get your attention more than driving home to find you can't get into your neighborhood because police believe the murderer is in there (and surrounded by a neighborhood blockade) and knowing your family is in the barricaded area as well.
Any way, we made it through a very rough week, left for our cruise, and while we were sailing they found the guy. Turns out he was the son of someone in the neighborhood.
He was later tried, found guilty, and sentenced to life plus some.
Once we returned home, we implemented some security measures.
We got a new front door which was more sturdy and had less glass to see in (also more insulated — something needed in Michigan). We were more diligent in locking doors. We left more lights on. And I got my concealed carry license.
I know owning/having a gun is controversial these days, but if it comes down to someone who's on drugs in my house threatening my family, I have no qualms about using a weapon to defend ourselves.
So I took a class, got a handgun, secured it at home, and was prepared for a worst-case scenario.
Later when we moved to Oklahoma I taught my kids and wife how to handle a gun. We went to the range quite often (mostly the kids and me, my wife didn't like the noise). It became a fun activity for us and both kids became fairly good shots. They are also very well-versed in gun safety.
Thankfully we were never crime victims in either Michigan or Oklahoma, but a murder a couple blocks away from us is something you don't forget.
The Keys to Security
Doing a basic Google search on home security generates quite a few suggestions. Here are some of the ones I liked best:
My summary of these is:
Thieves look for easy opportunities. Make your house hard to break into (or at least more difficult than other houses in your area).
A few, inexpensive steps towards security go a long way.
The key is being aware that security is important and being diligent in following your plans.
You have a life to live as well, so there's balance, of course. No one wants to live in a prison, so make the choices with the biggest impact and the least nuisance.
We're Upping Our Game
As you might imagine, we've introduced some security measures to try and prevent any bad events in our home.
These include:
Outside lights: We turn our outside lights on every dusk and off when I get up. We also installed solar powered lights in front and back, but they are kind of hit or miss in their performance — I may need another solution for them.
Inside lights: I have several Wemo plugs that turn the lights on and off inside the house. Even when we are not here, the fact that lights go off and on makes it looks like someone is. These were very useful when we went to Grand Cayman.
Lock on side gate: For the first year we lived here we didn't have a lock on the gate that goes to our back yard. We do now.
Lock door to garage: We make sure the door between our garage and house is locked each night.
Lock cars: We lock our cars even when they are in the garage.
Know your neighbors: We have a great neighbor to the side of us and a few others on the block. Looking out for each other is key.
Make it look like someone's home: This is an advantage of early retirement. It's easy to make it look like someone's home because someone is home! We also walk a lot and I think seeing people out and about deters criminals, so our neighbors benefit from our early retirement as well. 😉
Weapons: We still have a gun, plus I've supplemented it with a bat and a club, one placed by the door and the others in our bedroom.
Moved vital records: These used to be in my office, right by the front door. We have now moved them to a central location in the house.
In addition to these, we have considered a few other measures:
Motion lights outside the garage. Our neighbor a couple doors down has these and they come on every time I go to the mailbox at night. Not sure how they work any better than simply turning lights on as I think criminals are aware of the fact that it's the motion turning them on and not a person.
Video cameras. Either a camera out by the garage or a Ring doorbell.
Bar or other barrier on sliding glass door in back of house.
In the end, all this stuff is a pain to deal with, but IMO it's better to be safe than sorry.
Now it's your turn. What are your home security measures?