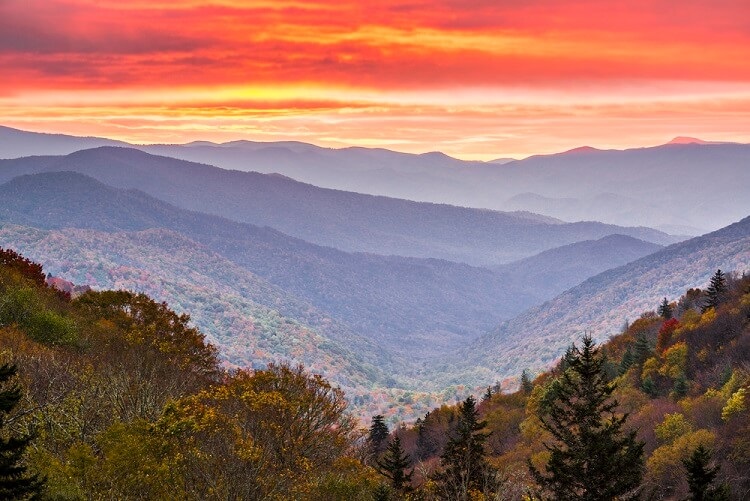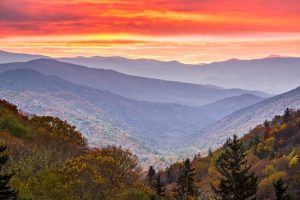 Today we continue the ESI Scale Interview series where people answer questions about their success at working the ESI Scale.
In short, the series focuses on what the interviewee is doing in the areas of earning, saving, and investing. They also get an opportunity to ask ESI Money readers for suggestions if they choose to do so.
If you'd like to be considered for an interview, drop me a note and we can chat about specifics.
With that said, let's get started.
My questions are in bold italics and his responses follow in black.
OVERVIEW
Please tell us a bit about yourself.
I'm 29 and my fiance is 30. No kids at the moment but it's a possibility. We do have a dog who takes up most of our attention! We're currently living in Tennessee.
What is your current net worth?
$21,000
This breaks out as follows:
$46,500 in retirement accounts
$3,000 savings
$5,600 home equity
$2,400 cash
-$34,000 student loans
How did you accumulate your net worth?
The majority of my net worth has come from budgeting and investing.
In my early 20's I focused on paying down my higher interest (6.5%+) student loans. After that I focused on paying off my car despite it having a low interest rate.
For the last 2-3 years I've used most of my resources to invest. I've stuck to mostly stocks with Vanguard and have been riding the bull wave of the last few years.
I do use a budget, primarily for forecasting and tracking expenses, which has gotten me to a pretty frugal lifestyle that should allow for a high savings rate in the years to come.
EARN
Tell us a bit about your career.
I've worked in the restaurant industry since graduating college in 2010. I took out some pretty sizable loans to go to school out of state and pursued a fine arts degree.
After graduating, I moved back home and ended up staying for 3 years while trying to jumpstart a career and dealing with some medical issues.
I started out as an hourly employee making $7.25 an hour and a year later moved up to hourly management, where I made $10.25 an hour.
A year after that I was promoted to Assistant Manager and started earning $36,000 a year at 24 years old. I stayed with that company for nearly 7 years and left at the end of 2017.
Currently I'm making a little over $50k at my new company and am about to come out of training and will be eligible for bonuses, which could add another $10k a year. The instantly higher salary is definitely one of the reasons I switched companies, but I'm also excited about the career prospects. We're launching a new concept, and getting in on the ground floor could allow for some pretty huge career moves in the next few years.
Overall, I have a love-hate relationship with restaurant work. For most of my career in management I've averaged about 60 hours a week. It's also draining in a lot of ways. On the other hand, I love the fast pace and the adrenaline. It's extremely rewarding to be running a restaurant that's firing on all cylinders. And as far as a career goes, I was able to progress fairly quickly and have gotten paid to learn a lot of skills that can directly apply to a lot of other work.
Do you have a side hustle?
I started blogging about personal finance in late 2016 and have made a little bit of money from that. Enough to pay the hosting expenses. But it's more of a hobby I think. I've learned a lot, and it's inspired me to start a couple of other blog projects that could turn out to be profitable.
Other than that, I spent a few months as a Lyft driver a few years ago when I moved to Tennessee. I made decent money and I think it's a great option for earning extra money, but it's stressful making it your only income. I still drive occasionally, partly for the money and partly because I think it's pretty fun – you get to go out and explore your city and meet new people and hopefully come away with some money and maybe an interesting story or two!
I also do some small scale credit card churning. I put all my expenses on credit and pay it off every month for the points. A couple times a year I'll go for one of the big bonuses and then close the card a year later. I'll usually switch checking accounts once a year for a decent bonus. Because I use a budget, this takes maybe a few hours of work a year, but it's an easy $1-2000.
If you were rating these results on a scale of 1 to 10 (with 10 being best), what rating would you give yourself and why?
I would say a 7.
I was able to advance pretty quickly through the ranks and amass a pretty good salary in a short period of time and have come to embrace a career that wasn't my chosen field when I came out of college.
On the other hand, there are things I could have done to increase my income, like being more aggressive about asking for raises and stepping out of my comfort zone and becoming a store manager so I could move up further.
That being said, I feel really good about the lifestyle I've developed and my financial situation. After having a negative net worth for most of my 20's, I finally went positive last year.
I'm seeing the frugal habits I started building 3 and 4 years ago pay off as my money grows. The effort and thought I've put into creating a lifestyle that allowed me to save half my income last year is second nature now. In short, I'm starting to really see the work from the last few years in a lot of areas start to pay off.
What are your future plans regarding growing your income?
As I mentioned above, my new company is launching a new concept this year that I'll be a part of building. Previously, the only step up on the ladder was to be a store manager, which in my experience comes with a ton of added stress and not much more money. Now I have a few potential career paths. Safe to say I don't want to stay at the store level forever. There's a lot on the horizon.
SAVE
What percent of your gross income do you save?
In 2017 I saved 50% of my gross income. So far into 2018, I'm at about 20%. :/
We bought a house at the beginning of the year and have had some out of pocket expenses with that, plus my pay has been a bit irregular with starting a new job. I'm looking forward to summer when the dust has settled and I can start making up for lost time!
How did you get to this level?
When I first moved to Tennessee, I didn't have a job. I was driving for Lyft and living off savings. I made it about 5 months before I ran out of money.
Fortunately, my old company was a national chain and I was able to go back to them without relocating. The freedom I had that summer, along with the feeling of defeat when I had to go back to my old company because I was desperate for a paycheck and couldn't find anything else led me to my financial epiphany. It started with a search for a budgeting tool, which led me to You Need A Budget, which led me to Mr. Money Mustache and the whole concept of FIRE.
What I quickly learned was that I had essentially mini-FIRED – I had saved up enough to not have to work, even if it was only for a few months. And that by saving, investing, and living a sustainable, simplified lifestyle I could accumulate enough to have that option again in the future.
Logistically, I set my 401k contributions to anywhere from 20-30% right off the bat. Then I focused on minimizing expenses. I started cooking more, buying less clothes, and utilizing credit cards for rewards. I consolidated my finances into 2 investment accounts invested in index funds, 1 checking account, and one savings account. I put as much as I could on autopilot.
Setting my 401k that high and making minimum payments on my debt (a car loan and student loans) easily got me into the 40% range. After that it was a matter of finding creative ways to increase my income and allocating things like bonuses and windfalls towards either debt or investing.
I never really went through the phase of cutting too much and having to add back things I valued. I always considered myself pretty frugal in the first place. I also happened to be with someone who was also pretty frugal and had inexpensive tastes as well – we cooked most of our meals, lived in a smaller apartment, drove smaller, cheaper cars, and regularly talked about our financial goals together.
If you were rating these results on a scale of 1 to 10 (with 10 being best), what rating would you give yourself and why?
I think an 8.
Especially since I started tracking 3 years ago. We live a very sustainable lifestyle money-wise and have shared goals. When I do spend money I really consider whether or not it's going to add value to my life.
I don't know if I feel deprived at all – I feel like I don't want for anything, but I do a lot of mental gymnastics when it comes to buying stuff. Basically, I feel like a frugal lifestyle is pretty well ingrained.
I still use a budget to keep me on track, but nowadays it's more out of habit than anything else.
At the very least, recording every transaction and setting a budget every month satisfies my need for "tinkering". I get all of that energy out instead of using it to fret over how to get an extra 1% a year from the stock market or something like that.
And we're certainly not perfect. We have a dog, which greatly improves our lives but can be expensive.
We also both smoke, although it's our one vice (we cut out sugar, don't really drink, and are physically active at our jobs).
We spent way too much money on vacation last year.
Last month we spent more on eating out than we did on groceries.
But we try to get the big things right, and remember to enjoy life along the way. We've decided that for us, what we really want is just more time to pursue projects, hobbies, and passions. We don't have a FIRE date, I don't know how much money we'll have in 5 years, and we are flexible about what work is for us. Really we're saving for more options and more choices that are OURS to make.
What are your future plans regarding saving your money?
2018 has been a hectic year for us. I started a new job in January and we bought our first house in February and have had a few large expenses crop up. We've cash flowed, but it's been chaotic. I'm looking forward to everything settling down and we can get back into our savings routines. One of our biggest challenges will be to curb the lifestyle inflation that comes with owning a house. It's only a 1000 sqft house, but we need to pace ourselves and not try to do everything at once.
As I said earlier, my savings rate for 2018 is sitting around 20%. We've been able to cash flow the unforeseen house expenses and have stayed in pretty good financial shape, so while it's been rough, I'm confident that once the dust settles we'll pick up where we left off.
On a technical note, the plan for the future is pretty simple. Max out IRA and HSA (my new job doesn't offer 401k yet), save for emergencies/house repairs, pay minimums on student loans, round up the automatic mortgage payment each month, and then decide what to do with the rest each month. I know how important my goals are, so I'm not worried about that extra burning a hole in my pocket. If I want to invest it that month, I'll do that. If I'm feeling anxious about debt, I'll put it towards that.
It all counts as progress.
INVEST
What are your main investments?
My retirement account (around $45k) is an IRA with Vanguard, currently 100% in VTSAX. For 401ks I've had I try to pick the closest thing to a total stock market index fund that they have.
Since I don't have a 401k at my new job, I'll max out my IRA for this year. It's also the first year I plan to contribute to a HSA. Since I don't have a 401k, I want to try to utilize as much tax advantaged space as I can. My goal is to max out the IRA as soon as possible and then save enough to be able to max it out on January 1st of next year.
I'm in a total stock market index fund with Vanguard, my expenses are tiny and my returns have been great since the market has been chugging along the last few years.
If your only option is an IRA, you should definitely reference the IRS's Withholding Calculator. Essentially you can enjoy the tax advantages of an IRA immediately like you do with a 401k – the only catch is you have to be disciplined and actually INVEST that money, otherwise you'll owe money come tax time.
Other than index funds, I spice things up with about $2k in cryptocurrency. This was money I originally had in Lending Club and what I consider to be my "Alternative Investment/Interesting Blog Content/Experimental" fund. I don't do a lot of trading now but when I first got into it I dove into things like market analysis and reading trends and stuff like that, which for a finance nerd like me was fun to learn about.
If you were rating these results on a scale of 1 to 10 (with 10 being best), what rating would you give yourself and why?
8.
For my investing life I've stuck to index funds and haven't tried to get too caught up in asset allocation or trading or any of that.
When I first learned about FIRE I dove head first into investing topics but over time realized that it's more productive to work on increasing income, reducing expenses, and increasing your savings rate than it is to work on picking the best investments. Putting 50% of your income into a fund that follows the market beats putting 10% of your income into a fund that outperforms the market.
What are your future plans regarding investing?
For the time being I'll have to be content with maxing out my IRA and HSA for tax-advantaged investments. After that I'd like to start investing in a taxable account.
At the end of the day, my biggest concern is keeping things simple. While I've enjoyed learning a ton about markets and stocks and all that over the last couple of years, I'm also recognizing that my interests change pretty rapidly and that dollar cost averaging into index funds leaves me a lot more room for other interests.
WRAP-UP
What money mistakes have you made that others can learn from?
The biggest one is taking on so much debt for college. I feel like nowadays students are A LOT more educated about student loans and their economic prospects.
But I have no regrets about my education. I followed a passion and learned just as much outside of the classroom as I did in it. But I could have been smarter about how much it cost.
Are there any questions you have for ESI Money readers regarding any parts of your finances?
I'm always open to ideas of what I could be doing better! I've been doing things financially pretty much the same way for a few years now, and old habits die hard. So if there's something that it looks like I'm missing, I'd love to hear about it!