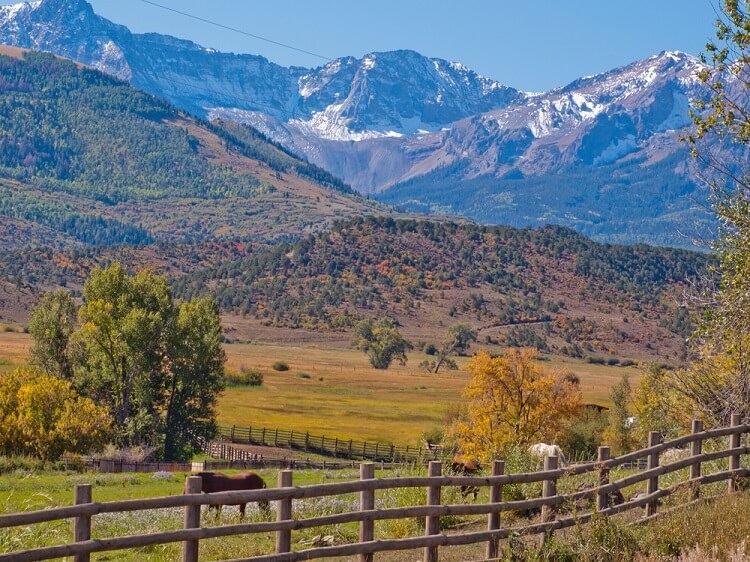 Today we continue the ESI Scale Interview series where people answer questions about their success at working the ESI Scale.
In short, the series focuses on what the interviewee is doing in the areas of earning, saving, and investing. They also get an opportunity to ask ESI Money readers for suggestions if they choose to do so.
If you'd like to be considered for an interview, drop me a note and we can chat about specifics.
With that said, let's get started.
My questions are in bold italics and her responses follow in black.
OVERVIEW
Please tell us a bit about yourself.
I am 28 years old and my husband is 31.
We have been together for 3 years and just got married last Fall.
We are hoping for kids in the near future but just two fur babies for now!
We live in a rural area in the Rocky Mountain region.
What is your current net worth?
Our current net worth is $200k broken out as follows:
$45k cash
$45k Roth 401k
$10k HSA
$75k equity in real estate
$10k business assets
$15k vehicles/personal property (I have a weakness for high-quality jewelry) 🙂
My husband is the co-owner/operator of a ranch (via inheritance). This asset adds a couple million dollars to our net worth but is not something we would ever consider liquidating aside of absolute crisis. As such, I have left it out of the mix for the purposes of this interview.
How did you accumulate your net worth?
By learning and working the ESI Scale from an early age!
I was raised in a ranching family with 5 kids where money was tight so working hard, keeping expenses low and saving wherever possible was a way of living that I never really made changes to as I got older.
EARN
Tell us a bit about your career.
I am currently in banking grossing $70k/year including bonus and full benefits.
My husband grosses $20k but his business provides our housing and a portion of our food.
I started with my current company in 2012 after graduating college at about $35k/yr. I have changed positions twice (once upward and once laterally) and locations once. Each of these moves came with a nice raise.
I also asked for a raise about 2 years into my career that was granted.
Due to my husband's business, my geographic mobility is now limited, but I am currently positioned well for upward mobility in my current location.
Do you have a side hustle?
We have a couple side gigs…
1. I am partnered with one of my sisters in a direct sales business that includes inventory (so my half of the assets of this business are what you are seeing in my net worth break down). We started the business in late 2015 and have had net income of ~$10k/year in 2016 and 2017.
2. Rental real estate is something that I enjoy and have done decent with so far.
a. One of my sisters and I partnered on a rental house in 2014 that we manage ourselves. The property nets ~$6k/yr that we generally put towards the mortgage rather than paying ourselves. We are at about 30% equity in the property. So far this has been a fun venture and some of the easiest money I have made despite the horror stories we were told when we started!
b. I have always house hacked without even knowing that was a thing. I bought my first home in 2012 and moved into it along with a good friend who rented a room, and later her friend who paid room rent as well. After my move for work, I sold the home at a profit which funded a good portion of my current cash savings.
In my new location I bought a duplex. One unit is rented to cover the mortgage. Side gig #1 "rents" the other unit as a makeshift storefront. (My husband and I live 40 miles from my work so this also serves as a place for me to stay if I am working late or the weather is not cooperating for me to get home.)
3. When I have a day off, I usually spend it working on my husband's or parents' ranch at a rate of about $40/day.
If you were rating these results on a scale of 1 to 10 (with 10 being best), what rating would you give yourself and why?
8
I feel that I have worked hard and increased my salary on a regular basis.
I consider our real estate ventures successful so far, and our side gig does well for the limited time we are able to put in to it.
I feel I could have more actively negotiated my salary (specifically with the geographic move).
I often wonder if I could increase my salary if I did not have the side gig. However, with hopes of having a family soon, we have kept the side gig going as a possibility to transition into more of a work-from-home-mom role someday.
What are your future plans regarding growing your income?
This is where it gets fuzzy…
Short term, we plan to continue down our current path, working hard and increasing my income through raises at work and improved efficiency/management of the side gigs.
In the long run, I hope to work from home to raise our family. How this would look is a little uncertain at the moment, but we have some ideas in the works. We are also confident that we could grow our side gig substantially if I did not have another fulltime job.
My husband's income is partially at his discretion dependent on cash flow of the ranch. They are reinvesting as much income as they can in building up efficiency and value of the business but there is potential for growth of his salary in the future.
Overall, we are prepping now (debt reduction, saving and investing) for possible decrease in income in the future.
SAVE
What percent of your gross income do you save?
Roughly 60%.
10% of my salary goes directly into the Roth 401k. Our goal is to live on my husband's salary with the exception of travel and unexpected expenses.
The remaining savings is currently reducing debt then we will either look at purchasing another rental property for passive income or max out my 401k.
How did you get to this level?
My parents taught me well so I have always been a saver. I worked through school, applied for scholarships and kept my grades strong so I was able to graduate college with savings rather than student loans.
House hacking helped a great deal.
I have also had very little lifestyle inflation. For the most part, I use the philosophy that if you live like you are "broke", you never will be.
I have always taken full advantage of any matches from my employer and am an avid credit card user to take advantage of the rewards points.
We also bought a cheap, older, higher mpg car when I moved in with my husband in order to save on gas and wear while commuting for work.
I keep a close eye on our expenses and we adjust as needed to keep our savings rate as high as possible.
If you were rating these results on a scale of 1 to 10 (with 10 being best), what rating would you give yourself and why?
9
I am happy with my results so far. However, there are definitely things I could have done differently to save more at the sacrifice of experience.
I have traveled Europe and South Africa, we had a large wedding with very little effort on our end and an amazing Hawaiian Honeymoon. Money well spent if you ask me! But unnecessary spending nonetheless.
I did finance the purchase of my Toyota in 2015, after trade in and strong down payment, at a very low interest rate. I felt it was necessary to upgrade and plan to drive the Toyota for at least the next 10-20 years. It will be paid off in the next 6 months.
What are your future plans regarding saving your money?
As mentioned, this is a little fuzzy depending on how the transition to working from home takes place.
We hope to continue to live frugally and save enough to maintain cash savings and continue to contribute to our retirement in some capacity.
Without my job, we would be paying for insurance but would not have the commute expenses, clothing, eventually daycare, etc. associated with my job. Ideally I would also have the availability to grow a large portion of our food and make some of the efficiency items that we are now buying. These things would help to maintain our savings even with the potential decrease in income.
There is possibility of returning to my career after kids are in school if necessary.
INVEST
What are your main investments?
Our main investments include the real estate and Roth 401k previously mentioned.
My 401k is invested solely in an American Century One Choice target date fund on 10% salary deferral with 5% employer match. This was my first taste of investing in the market at the base match level when I started working in 2012. As my salary has grown, I have consistently increased my contributions until I hit 10%.
Raises after hitting the 10% point have gone primarily to real estate investment and now debt reduction.
The stock market admittedly makes me nervous primarily because I don't have a full understanding of it and don't feel in control of my funds that are invested there. I have not taken the time to learn, monitor and manage this investment as much as I probably should.
I feel that we have done well with real estate investments:
Home #1: My roommates in my first home paid for the mortgage payments while I owned the home and we put some sweat equity in so I saw a good profit upon sale. However, I bought the home with less than 20% down so paid PMI – something I hope to never do again.
Home #2: We jumped on this rental home because the price was right. We borrowed a portion of the down payment from a private party and paid off ASAP. The cash flow return has been strong on the property and we keep an ear to the market for the possibility of sale at a profit in the future.
Home #3: The objective of the duplex was a store front for my side gig with an income potential. Thus far, the tenant covers the mortgage payment, and the side gig rent is a handy tax deduction. If necessary, there is potential for additional income from this property as well.
If you were rating these results on a scale of 1 to 10 (with 10 being best), what rating would you give yourself and why?
8
We have learned a lot along the way through mistakes made. On one hand, I wish I had gotten a better grasp on the stock market earlier. On the other hand, if I had invested more heavily in my 401k earlier in my career I wouldn't have been able to purchase real estate on the long term fixed low rates that we have.
I also have a larger cash reserve that I may have done better with if I had invested it sooner.
What are your future plans regarding investing?
We are considering investing a portion of our cash reserves in another rental property for increased passive income to help replace my salary if I leave my fulltime job.
Another consideration is living on this savings as needed beyond my husband's salary, and deferring all of my income into my 401k until we hit the annual max. We want to keep a decent emergency reserve through the transition to work-from-home life.
My goal is to earn enough with side gigs and passive income streams (and the money that we save from eliminating my commute) to pay for our insurance and continue to contribute to our savings and investments in some capacity.
WRAP-UP
What money mistakes have you made that others can learn from?
1. Paying mortgage insurance on my first home loan. I don't know how I would have gotten around this at the time but it is something I would not do again and advise others to avoid if possible.
2. Not investing the proceeds from the sale of my first home sooner. It has made little to no return sitting in a savings account for a couple years now. At the time, I anticipated using it for the down payment on my new home, then the wedding, then honeymoon but have not ended up needing that money for any of the above.
3. Not negotiating my salary even when I knew the offer was too low for what I was bringing to the table.
Are there any questions you have for ESI Money readers regarding any parts of your finances?
Any and all advice is welcome!
1. Considering our plan to transition to work from home, would you maintain the cash reserve or invest for greater return? If you would invest, what is your recommendation?
2. After my car is paid off in the next few months, should we put that extra money towards one of the real estate investments, increase my 401k contribution, or save the cash? Other suggestions?
3. Do you have suggestions for bringing a new spouse onboard with the ESI lifestyle and early retirement goals?
4. Do you think we are positioned well enough for me to be considering leaving fulltime employment and benefits in the near future? If not, what would you suggest to help us get there sooner?