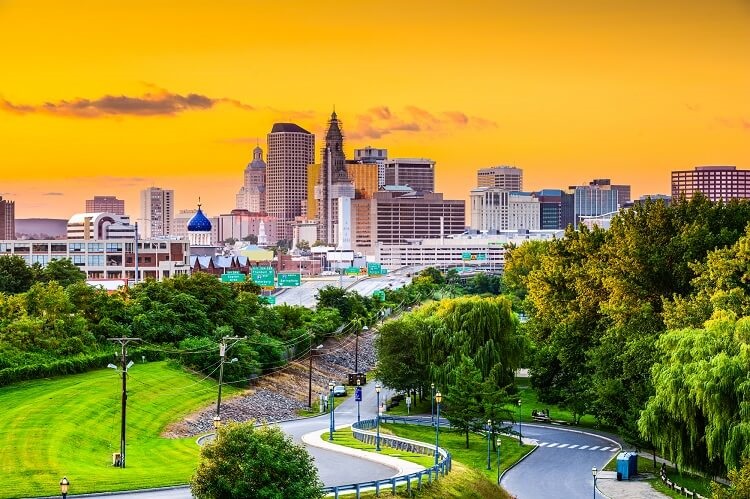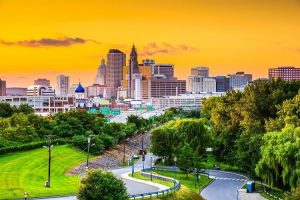 Today we continue the ESI Scale Interview series where people answer questions about their success at working the ESI Scale.
In short, the series focuses on what the interviewee is doing in the areas of earning, saving, and investing. They also get an opportunity to ask ESI Money readers for suggestions if they choose to do so.
If you'd like to be considered for an interview, drop me a note and we can chat about specifics.
With that said, let's get started.
Today we have an interview with my friend Liz from Chief Mom Officer.
My questions are in bold italics and her responses follow in black.
OVERVIEW
Please tell us a bit about yourself.
Hi everyone, and big thanks to my friend ESI for inviting me on the site today!
My name is Liz – I'm a married 37-year-old mother of three boys who lives in Connecticut.
My husband and I have been married for over sixteen years now, and our boys are 14, 10 and three.
I'm the breadwinner and sole income earner of my family – back when we were first married, my husband and I made roughly the same amount, but my income greatly outpaced his over the years until we've ended up with him as a stay at home dad.
What is your current net worth?
I have a low seven-figure net worth.
A bit under a fourth of it is in home equity, a smaller portion in college savings for the three boys, and the remainder in various savings and investments. Most is actually in traditional retirement savings where it can't be accessed until a traditional retirement age. This includes both my personal accounts as well as my husbands from back when he was working.
I do wish over the years I had invested more post-tax, rather than focusing on pre-tax, but that's water under the investing bridge.
How did you accumulate your net worth?
It's a combination of factors that have worked together in the past twenty years to grow as high as it has:
I purchased my first property at the age of 20 and made $65k on the sale. That money went as the down payment on my current home where we've lived the past twelve years. Five years ago we secured a 2.75% 15 year mortgage on the property, which has accelerated principal payoff
I've been saving and investing since I was a teenager and first read The Wealthy Barber. The lessons learned from that book were also why I had bought that property in the first place, rather than renting, when I moved out of my parent's house. This means I invested through the "lost decade", the dot-bomb, and the Great Recession. This was key in taking advantage of the markets of the past ten years
I've been an index fund investor – and Vanguard customer – since the year 2000. I don't invest in individual stocks (except for fun), and I don't buy on leverage or any other kind of risky strategy. I'm much more of a three- or four – fund portfolio girl.
My income has increased from $22k when I bought that condo to almost ten times as much today. As my income has increased, we haven't spent much more – instead, we've saved and invested more. Lifestyle inflation isn't important to me.
EARN
Tell us a bit about your career.
I'm an IT Program Manager for a Fortune 100 company. Basically, I manage complicated technology projects of all different kinds and sizes, up to around $10 million per year. I make a six-figure income, with additional income from bonuses and long-term incentives. I have an MBA from the University of Connecticut, and have been in my industry for about sixteen years now.
I didn't start this way, though – I started off in a call center making $22k per year, going to community college. I had to pay for college myself and used company reimbursements from that call center to cover half the cost.
I transferred to a four-year school after two years in the community college. About six months before I finished my four-year degree (with high honors), I managed to get a job in IT at my company working as a Business or Systems Analyst. I was an Accounting major, with no technology background, so I thought this would be a temporary position until I could get a job in my field.
Little did I know that it would become my career. It turned out that not only did I like technology, I was very good at analysis, communication, and getting things done. I could easily explain complex technical topics to people with little technical knowledge and could also take non-technical requests and turn them into something that could be coded.
Over the years people often tell me things like "you should be an architect!" and "you should go over to the business!" – but I like working where I am.
Over the years I've progressed in terms of job title, switched from being an analyst, to a lead, to a project manager, and now to a program manager. I also went back to school to get my MBA with a concentration in technology while I had two kids at home – using the same company reimbursement strategy.
I've worked on all different kinds of projects, but the complicated ones are my personal favorites. I like a challenge and I enjoy working hard and learning new business areas.
I've also had the honor of being part of a corporate leadership development program, speaking in front of my company of 30k people, and having dinner with the board.
I really do enjoy my job, which is why I always say I'm pursuing "Financial Independence" to make "Retirement Elective", rather than necessarily "Retiring Early."
Do you have a side hustle?
I suppose I would call my website, Chief Mom Officer, a side hustle. I make enough to cover expenses and then some, but not six figures by a long shot.
I've been reading personal finance blogs for a decade now, pretty much ever since they were a thing. I started the site because I couldn't find anyone writing about the things I wanted to read about – successful women, breadwinning moms, millionaire women, and corporate life.
Most of the blogs I was reading were by men, or by women without kids. The few sites I found by moms tended to either be mothers of very young kids or stay-at-home/part-time working moms.
Now, there's nothing wrong with any of those things, but I wanted to read the perspective of a woman like myself. A successful corporate woman, money smart, working on financial freedom, mother of multiple kids (and older kids).
I also thought back to when I was making $22k per year and hoping to one day become a success. The one thing that used to inspire me was reading the stories of successful women in magazines and books. They showed me that they could do it, and I knew I could do it too. And I did.
So I started my site in hopes of writing for women like myself, and inspiring women who are now where I once was. I have big dreams for it but I'm focused on working on it in a sustainable way. I don't want my work on the site to distract from still doing a great job at my work, because working hard and at a high level is important to me.
But just as important to me is helping others – hence my site. Plus it gives me the chance to develop new and different skills than I use at my day job.
If you were rating these results on a scale of 1 to 10 (with 10 being best), what rating would you give yourself and why?
I would probably give myself a solid 9.
I don't know a lot of people in real life who have accomplished what I have – in fact, I did once have a co-worker tell me "I've only read about people like you in books." And they didn't know the half of it, because I don't talk about saving and investing at work.
What are your future plans regarding growing your income?
At work, I focus on doing a great job, and continuing to grow my skills. The one thing I've learned is to never become stale – and that I tend to get too comfortable at times.
I volunteer for all kinds of extra activities, projects, and events all with the goal of diversifying and growing my skills. The industry changes quickly, and I make sure I'm up-to-date on the latest goings on.
I also plan to keep growing the site – increasing the services I offer, perhaps writing a book or a course, starting a podcast, and generally making it a more useful resource for other successful women.
I'd love to include more information on succeeding at work, more interviews with successful women, and more factual resources to help them reach success and financial freedom. Obviously that kind of dream will take money, so I'm planning to pour whatever I make back into the business for the foreseeable future.
SAVE
What percent of your gross income do you save?
Strictly speaking, this depends on how you measure it, but the figure is well over 50% on any measurement scale.
I count mortgage principal payoff, savings and investing, college savings, HSA, and retirement savings in this figure.
How did you get to this level?
I'll be honest – I don't measure or track savings rates, so I can't tell you where I started versus where I am now. I do know that I've never saved less than 10% of my income towards "traditional" retirement, and often more than that – starting from when I was eighteen and got my first full time job.
I've also owned property since a few months after I turned 20.
We have no debt except the mortgage, which has been another big help in increasing my savings rate. And I don't plan to ever take out more debt once the mortgage is gone.
However – increasing my income has been the number one factor in getting to the point I am now. As my income has gone up, rather than inflating lifestyle, I've increased investing.
Had my income not increased as much as it has, I wouldn't be anywhere near 50% savings. I would likely have stayed in the 10-20% range instead. And you know what? That would have still been a success.
If you were rating these results on a scale of 1 to 10 (with 10 being best), what rating would you give yourself and why?
Hm, this is a hard one. I suppose I would give myself a seven.
With a family of five living on one income, saving over 50% of said income is certainly an accomplishment. However, because I make a high income, I don't want to give myself too much credit here.
What are your future plans regarding saving your money?
Just to keep on plugging along.
I plan to pay off the mortgage before I'm 40 and direct the extra cash flow into college savings.
Once that's complete, I'll invest more in after-tax funds while continuing to max out traditional retirement.
I hope to one day use some of this money to fund sending other kids to college via scholarships, and hope that the site can help me with that goal too.
INVEST
What are your main investments?
I invest mainly in stocks and bonds, with some savings bonds.
My only real estate investment is my primary residence, which isn't really an investment in my mind.
I contribute to all accounts automatically every month, and lump sums as available. They perform just as well as the market does, because they're all in index funds or total bond funds. This means that in the past ten years they've pretty much universally performed well.
Yes, I have bonds, and I know some people dislike them because of the risk of rising interest rates. Given that I've been through several crashes, I know my risk tolerance, and I prefer to have some bonds to balance the stock risk.
If you were rating these results on a scale of 1 to 10 (with 10 being best), what rating would you give yourself and why?
I'd probably give myself a 5 – because 5 would be the average, and I'm striving for average returns through index investing.
I'm not going to be able to give you a wiz-bang strategy for doubling your money in 90 days, or finding the next Google or Amazon, because that's not what I do. Instead I strive to capture the market returns, dollar cost average into the market, and keep investing no matter what. So I'm perfectly happy being an "average" investor.
What are your future plans regarding investing?
Mostly to keep on keeping on with my strategy according to my investment policy statement and college compact with my boys.
I may purchase some real estate investment property one day, to help diversify my investments, but not until my main financial goals are already met.
WRAP-UP
What money mistakes have you made that others can learn from?
If I could go back in time and talk to my 18-year-old self just getting started saving and investing, here are the mistakes I would tell them to avoid:
Don't put so much in traditional retirement. Invest up to the match, then to a ROTH IRA and after-tax investing. You're not making much compared with what you will one day, so you're not paying much in taxes, so invest it this way while you can.
Don't worry in 2008, even though you'll lose years and years worth of contributions and returns. Continuing to invest through the downturn will be one of the smartest decisions you'll ever make.
Don't mind all the people that seem to have more than you. Most of them don't save as much as you do, didn't start college funds for their newborns, and are living at – or beyond – their means. In twenty years those same people will be wondering how on earth you have so much while they have so little.
You're not going to make any money on the house you buy in 2006. At first it will seem like you will, because the house price will continue to rise, but it will crash big time in 2008 and not recover…well…I'm still waiting in 2018. But that's OK. Your house is not an investment, so you don't need appreciation. Just focus on payoff. And get a 15-year mortgage ASAP because those things are amazing.
Are there any questions you have for ESI Money readers regarding any parts of your finances?
I'd ask whether they have any other good advice on increasing my income – what else should I be doing? What am I missing? Any tips?