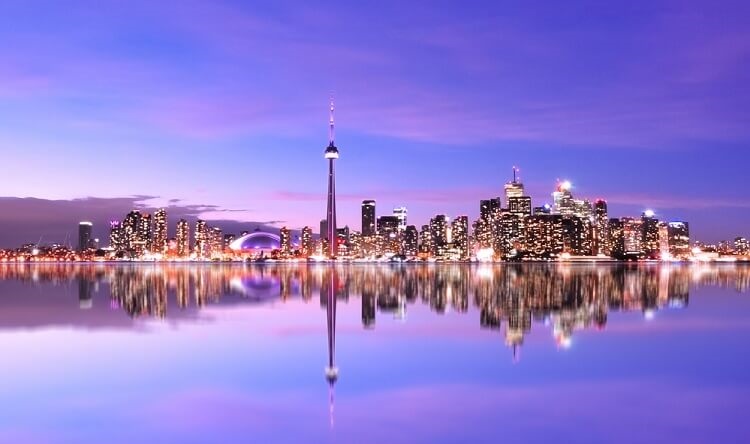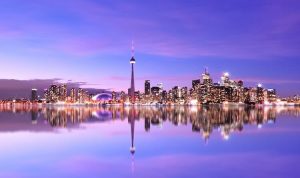 Today we continue the ESI Scale Interview series where people answer questions about their success at working the ESI Scale.
In short, the series focuses on what the interviewee is doing in the areas of earning, saving, and investing. They also get an opportunity to ask ESI Money readers for suggestions if they choose to do so.
If you'd like to be considered for an interview, drop me a note and we can chat about specifics.
With that said, let's get started.
My questions are in bold italics and his responses follow in black.
OVERVIEW
Please tell us a bit about yourself.
My name is Dan and I am 27 years old.
I am single, no dependents except a cactus that I think I overwatered and is dying.
I live in Toronto, Ontario, where I recently moved to from Calgary, Alberta. MASSIVE cost of living difference, starting with a 7% sales tax difference, and double the hydro and rent rates.
I luckily don't have expensive taste (except for scotch and craft beer) and most of my hobbies are cheap outdoor activities like kayaking, running, mountain biking and rock climbing. I have a couple that cost something like skiing and hockey but I have never felt bad about spending on an outdoor activity.
What is your current net worth?
Net worth is about 185K and breaks down as follows:
85k DC Pension Plan – Work place tax deferred savings plan – similar to an American 401k
33k RRSP – Personal tax deferred savings plan – Similar to an IRA
57k TFSA – Tax free savings – similar to a Roth IRA but more flexible and better in my opinion
10k in cash in in saving and checking accounts for liquidity
I also own a paid for 2015 VW Golf but I do not consider it as part of my net worth as it depreciates forces me to spend more money on insurance, gas and air fresheners (because of hockey equipment).
How did you accumulate your net worth?
I accumulated my net worth by working the ESI scale. Nothing fancy.
I went to university for a degree that was highly employable (agriculture), I graduated with no debt through hard work, hustle and cheapness while in university.
I started saving as soon as I got my first paycheck.
One thing that I did differently was took a year between high school and university to work so I could pay for school. It was also a fun year, with lots of mountain biking, skiing and rock climbing trips.
I would say I got here primarily by saving, then earning and least by investing.
EARN
Tell us a bit about your career.
My current role is a Brand Manager for a large German Crop Science company (one of the big 6/4). I have been with them for exactly 5 years, which is when I graduated from my undergraduate degree.
I got into agriculture because I grew up on a farm and have always loved both the business and science of agriculture. I decided that there was a lot of opportunity because no one was going into it. There were a lot of boomers retiring and graduating class sizes for Agricultural programs were at record lows.
I completed a Bachelor's degree in Agriculture with a major in Crop Science. I had lots of opportunity for summer internships which I took advantage of and helped me land my first job.
The company I am with liked that I had the hustle to move to the other side of the country for a summer job with one of their competitors because I wanted to learn. My first job was a development program for new grads, so I think my summer experience really helped land me the job.
Side note: I would highly recommend any prospective student with an interest in plant biology and/business consider agriculture. The prospects are good, and the industry is a lot of fun, plus, plants a neat.
2013-2014 I worked as in marketing in the professional development program. It was designed to help make me a useful future employee and open up opportunities a little earlier. I started at 62K/ year and a 10% bonus target.
2014-2016 They moved me across the country and I worked as a retail account manager. I negotiated a few raises from time to time and learned a lot about customers and how to sell.
One thing I did to increase my earnings, that was a little risky but worth it was asking for a raise during a restructure where I had to re-apply for my job. A few of us were being cut and I had a pretty good feeling that they wanted me so I used it as leverage. It worked and I got an 8% raise outside of the regular annual raise schedule.
I finished this time off at 80k/yr and my bonuses were sales target based and ranges from 10k-28k. I broke 6 figures in 2016.
During this time I also completed my MBA in Agribusiness and negotiated a deal where my employer would pick up the tab in exchange for years of service.
2017 I got promoted back in to the marketing team as a Brand Manager on a small portfolio, I managed to skip the associate level in the marketing group because of my previous experience in the development program and a bit of persistence. I was at 93k plus a 15% bonus target.
2018 I was asked to take a lateral move to the biggest portfolio as a brand manager. The fact that I was asked to take it over made me know that I was wanted, so I was pretty adamant on what I wanted for compensation. This is where I am now at with 104k and 15% bonus target. I went back and forth to get this but I felt that I was a little underpaid before and knew I had some leverage.
In addition to my base and bonus, I contribute to the max of my DC pension which is 5% for a 2x match for a total of 15%. They also deduct 5% and do the 2x match on bonuses which is pretty rad.
A couple things that have really helped my career not in any order are:
Mobility
Willingness to take on any project/position
Sales results
Moderate likability
Being vocal about wanting opportunities to the right people (networking)
Trying to be visible to leadership (if they need someone to go represent your function in front of the senior leadership team at some customer thing – volunteer, even if it is a pain)
The right degrees (this is more to get in and less important once you start your career)
Good summer experience to get a good starting job
Do you have a side hustle?
No side hustles for me. I figure I am better off putting in more effort at work or developing my skills. I also have to enjoy life and stay healthy (I love exercise and outdoor activities).
If you were rating these results on a scale of 1 to 10 (with 10 being best), what rating would you give yourself and why?
I would say an 8 out of 10.
Taking into account my base and bonus, it works out of a CAGR of 12% which is pretty good. If I can keep that up for another 85 years I'll be close to a billion/yr, just have to avoid dying and keep my productivity up!
I also had a decent starting point for a new grad and have made career moves where it made sense.
I would consider my free 50k MBA a form of compensation/skill development as well. They have also paid for all my moving costs over the years and currently pay half my rent (grossed up for taxes) for the next year and a half to compensate me for moving to an expensive city.
What are your future plans regarding growing your income?
I plan to keep working.
I hope to go international (Asia or Europe would be fun, a tax haven like Singapore would be great) and keep moving up.
One thing I need to do is get some people management experience soon.
One thing that I would like to get as far as another income stream would be either a rental property or some farmland (as a farm kid this is something I have always wanted). Trouble is that neither cashflow that well in Canada right now.
SAVE
What percent of your gross income do you save?
This year I will be in the range of 35-40% of my gross. If I could buckle down my spending a bit I could get to 40. We will see.
How did you get to this level?
I started out after graduation by contributing the max to my DC pension plan which got me to 15% right away (5% from me).
I also contributed to my TFSA out of my first or second paycheck and started automated contributions. It was originally just going into savings but I eventually realized this should be invested and switched.
Other things I have done to increase my savings rate is save 100% of my bonuses and more than doubled my automatic contributions to my TFSA. Last year I landed at about 33% savings rate.
One area that I am saving a ton right now is on my rent. My 1 bedroom apartment rent doubled from 1k to 2k per month when I moved from Calgary to Toronto and I negotiated my work to pay for it for 2 years. This allows be to invest even more than I was in Calgary despite the ridiculous cost of living here.
One area I saved a lot over the past few years was on vehicles. I had a company vehicle for 3 years so spent only about 2k per year in taxable benefits on transportation which is dirt cheap. This also helped me save more of my income. I no longer have this so my monthly spend is up quite a bit for gas and insurance (both of which are horrifyingly expensive in Canada).
If you were rating these results on a scale of 1 to 10 (with 10 being best), what rating would you give yourself and why?
I would give myself a 7-8 out of 10.
I think that I really could save an extra 5k per year with some minor sacrifices, no expensive scotch or craft beer (also disgustingly expensive in Canada), less eating out and less skiing and mountain biking.
I also have a pretty sick moustache and on a per oz basis moustache wax is twice as expensive as silver.
Those are all things that I enjoy so I figure as long as I am saving 35+% of my income I don't need to sweat the small stuff, that would all go to zero spend if I was laid off or my income dropped.
What are your future plans regarding saving your money?
More of the same. Try to keep lifestyle inflation to the minimum (a bit is fine but less than half of my salary increases is the max) and save a minimum of 35% of my gross income.
If I ever find a girl make sure that we are on roughly the same page about money cause I think that can derail a well laid savings/early financial freedom plan.
INVEST
What are your main investments?
I'm 50% long bitcoin and 50% short Etherium. JOKING!!!!!
I exclusively invest in boring old vanilla index funds. My asset allocation is 15% CAD Bonds, 10% emerging markets, 25% US, 25% Developed International, 25% Canadian. My MER is under 0.25% across all accounts.
I have my accounts set up to be as tax efficient as is simple so bonds and international primarily in tax deferred and Canada and the US in my TFSA. When I run out of TFSA room I will put strictly Canadian stocks in my taxable account.
My performance has been ~7% over the past 5 years. It is lower than it could be because I had 10-30k sitting in cash for 2+ years while I figured out what to invest in. I got analysis paralysis while I binged on books like The Intelligent Investor, Millionaire Teacher, and The Millionaire Next Door.
Luckily my DC plan was auto investing otherwise my returns would be a little lower. It is also a little lower than an index strategy would be for an American as my 25% Canada has been an absolute dog of a stock market through this oil crash. I sometimes wonder if I have too much Canada in my portfolio but the efficient frontier from what I have read is anywhere from 6-35% of your stock allocation for Canada. I guess being diversified means you hate part of your portfolio all the time.
Almost all of my investments are automatic. I do manually invest my bonuses or any excess cash I have around.
Any time I get much over 10k in liquid cash I invest the overage, whenever there is decent market correction like we had in Feb this year I dump an extra 5k in, but that is as active as I get.
Fun fact: I have never sold a security in my life. I also have 500 bucks in a P2P small business lending platform to try something different, but I really don't think that you are compensated for the liquidity penalty or the extra risk you take on. I'll probably keep doing that as it is fun and keeps me from buying individual stocks.
If you were rating these results on a scale of 1 to 10 (with 10 being best), what rating would you give yourself and why?
I would give myself a 6 out of 10.
I have behaved well with my investments, not selling when we have had 2 near corrections of 15-20%. Why I am giving myself the lower rating is because I didn't invest from the start.
What are your future plans regarding investing?
I would love to buy some real estate, either farmland or a home but I live in Toronto where my 1-bedroom condo is worth over 550k and I rent it for 2k. The view is sick, but it still seems expensive. I plan on being mobile in my career so buying Toronto property seems like the wrong decision.
WRAP-UP
What money mistakes have you made that others can learn from?
I didn't invest right away in my personal accounts – I thought I would buy a house but was just scared to invest. When in doubt invest. I lost out on a few grand by not investing right away. Overall a small mistake.
I prioritized my RRSP over my TFSA. I should have saved my RRSP room for when I was in a higher tax bracket. This probably cost me over 2k in tax deductions. I was like, "oh sweet I get a tax deduction", when I should have realized I would be in a 40% tax bracket right now and get a much bigger tax deduction if I waited.
I spend too much on eating out, but food is so delicious. I like cooking but cooking for one is lame.
Are there any questions you have for ESI Money readers regarding any parts of your finances?
I have one (four parts) around home ownership.
I think it makes sense to buy a home at some point as a general rule, I disagree with the stereotypical boomer mentality that if you don't own a home you are pathetic lazy millennial who sucks with money and eats too many avocados.
I also think it makes more sense as you run out of tax advantaged investment room and have to pay taxes on dividends in your taxable account. I know that I want to live in Calgary at some point and the market isn't insane there but I don't think housing cashflows well for rentals and I don't currently live there. I also plan on letting my career take me around the world for a bit 5+ years.
My questions are:
When or do you buy in a house in a hot market where you don't plan to live long term? (Toronto for me)
Would you buy in a market where you don't currently live and be an absentee landlord until you end up there (Calgary)?
Is being a landlord worth the hassle (assuming decent returns)?
When you are saving for a hypothetical house and you might not actually buy for years do you just invest?