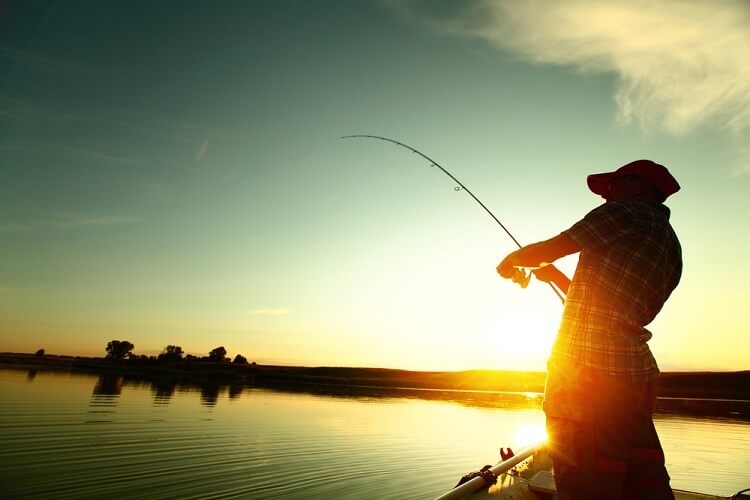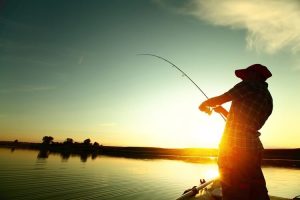 Today we continue the ESI Scale Interview series where people answer questions about their success at working the ESI Scale.
In short, the series focuses on what the interviewee is doing in the areas of earning, saving, and investing. They also get an opportunity to ask ESI Money readers for suggestions if they choose to do so.
If you'd like to be considered for an interview, drop me a note and we can chat about specifics.
With that said, let's get started.
My questions are in bold italics and his responses follow in black.
OVERVIEW
Please tell us a bit about yourself.
I'm 26 years old and my wife is 25 years old.
We've been married for just over 6 months and currently have no kids.
We live in a semi-rural area of the Southeast.
What is your current net worth?
Currently $226k
This breaks down as follows:
Checking/Savings: $20k
Brokerage with advisor: $3.6k
Rollover IRA with advisor: $18k
Roth IRA with advisor: $12k
Current 401k: $2.5k
Personal Vanguard account: $26.5k
Wife's 403(b): $8k
Home Value: $205k (Worth more, conservative to account for commissions.)
Recent inheritance: $92.5k (just happened this month)
Recent sale of truck: $23k (just happened this month)
Mortgage debt: $185k
How did you accumulate your net worth?
Until this month, for the most part all of our net worth has come from earning and saving. I've gotten some market returns, but given my relatively short time in the market, it hasn't had a huge effect on my net worth yet.
My wife and I were also both able to come out of school debt free, which is huge.
As you can see I've also recently had a couple windfalls. Through my current job I was able to buy a brand new truck. My personal truck was already a paper weight in the driveway, so I decided to go ahead and sell before it depreciated any more.
I'm also lucky to have a grandmother that wanted to put her grandchildren in the best position possible to succeed, so she left myself, brother, and cousin her house which we were able to sell for an inheritance.
EARN
Tell us a bit about your career.
I currently make $70k-$80k/year, and my wife makes $40k/year for a combined $110k-$120k.
I graduated from a prominent SEC school with a degree in finance in 2014.
I was a walk-on turned scholarship football player, so that's where the bulk of my time and focus went. Given that, I took the first job offer I had with a large regional bank working in mortgage.
I'm happy I did, because of the exposure it gave me to personal finance as I dug into the financial lives of every client and saw how people lived their lives.
Unfortunately, this wasn't the career for me. I grew up a southern kid and as a banker I was wearing a white collar to cover my red neck.
A friend I graduated with had the same feeling but had already jumped into the construction industry, and I was able to get a job with his company as a project manager. I started out with a $55k base, but got a raise earlier this year to $70k base. There are quarterly bonuses and a discretionary bonus every year that could add $10k to that.
I enjoy it, and the pay is relatively good, but I don't know how long I'll be able to do it. The travel is demanding and the job is stressful, 3-4 days a week flying all over the country and constantly dealing with people that are generally assholes. But I get to wear jeans and boots to work every day and get to see new places all the time which is cool.
We are also cash flowing grad school for my wife right now. As a teacher, to make more money you have to go back to school so we're getting that out of the way. It's not cheap, but our saving allows us to pay for it with no real issue.
Do you have a side hustle?
I don't, but I need one. The demands of my current job make it tough, but it's by no means impossible. I just haven't figured it out yet.
If you were rating these results on a scale of 1 to 10 (with 10 being best), what rating would you give yourself and why?
7
The biggest gripe I have with myself is not having multiple income streams.
The construction industry is volatile, and that worries me. Right now times are good, but what goes up must come down.
I also wish I would have tried to start some sportsman-based company while in college. Or at least looked for more ways to make money. The demanding schedule of SEC football didn't allow for that though unfortunately.
What are your future plans regarding growing your income?
If I continue to perform in my current company my income is going to continue to rise annually.
My plan is to focus on some other streams as well, particularly real estate. My stint in mortgage introduced me to real estate investing and the dream is to have enough rental income to quit the day job. But I'm still a wannabe investor at this point. Like most people, I worry about how expensive everything is right now and don't want to make the wrong move.
Once my wife finishes up grad school, her salary will also be bumped a good bit higher.
I have also toyed with the idea of starting my own blog. It would be something that tied in finances with my real love of hunting/fishing and the outdoors. I have a name and some topics, but that's as far as it's gone.
SAVE
What percent of your gross income do you save?
My wife and I save roughly 38-40% of gross right now. That's not including what is automatically put in our 401(k)s.
We never touch my wife's paycheck, and usually have some left over from mine.
How did you get to this level?
Paying attention to and tracking spending. I'm lucky to have a wife that is fiscally responsible, and we have a budget that we try to stick to.
We also don't require much for entertainment. Most of our fun is had outside and entertaining our two German shorthaired pointers.
I grew up hunting and fishing and that is still where most of our time goes given the season.
If you were rating these results on a scale of 1 to 10 (with 10 being best), what rating would you give yourself and why?
8
I feel good about where we are with saving. Some months are better than others, but we are good at avoiding frivolous spending.
What are your future plans regarding saving your money?
Continue to save at 50% or more. My raise was great and allowed us to save a good bit more, and lifestyle creep has been no issue.
Cash flowing my wife's grad school is giving our savings a little bit of a hit, but it's takes less than 2 months to recover each tuition payment so it's not that big of a deal.
INVEST
What are your main investments?
My small brokerage account and IRA's are held with my family's financial advisor.
To be honest I pay little attention to them other than maxing the Roth the past couple years.
The traditional IRA is a rollover from my first job and I don't have any real plans for it.
I try to put at least $1,000-$2000 a month into our Vanguard account. In that account I'm 70% VTI and 30% VEU. Given my investment horizon, most everything I read says to go all in on stocks and avoid bonds so that's what I'm doing.
Like everybody, my returns have been great over the last couple years. I've only had 2 years of real contributions though, so most of the value is still principle saved.
The reason I don't max out my 401k is because I don't want to tie up the money for that long. I take the match, but that's it. I want the flexibility to make moves in real estate and business in the near future and have no plans of waiting until 59 ½ to retire.
If you were rating these results on a scale of 1 to 10 (with 10 being best), what rating would you give yourself and why?
7
I'm confident in my investment mindset and like to think I have a high risk tolerance. I know what kind of luck I have when I speculate, so I don't waste time stock picking or making big bets.
What are your future plans regarding investing?
Real estate. I'm going to continue to max out my Roth IRA and regularly add to my Vanguard account, but I really want to acquire properties.
The dream for me is to have enough properties to support my family so I can hunt and fish for a living. I've just been gun shy to this point.
WRAP-UP
What money mistakes have you made that others can learn from?
I don't think I've made any real money mistakes to this point. I was brought up in a fiscally responsible family and that has been passed on to myself as well as my wife.
I'm toying with making my first mistake though. I really want to buy a bay boat that I can use to fish on the lake and pull to the coast to inshore fish. It would be about $20k — talk me out of it.
Are there any questions you have for ESI Money readers regarding any parts of your finances?
Yes, especially the people out there with more life experience.
Given my age and position, what would you do? Particularly with the $115k I have parked in savings until I come up with a game plan.
I really want to use the money to catapult myself into my next chapter, but I need to figure what that is going to be and how I'm going to utilize it.