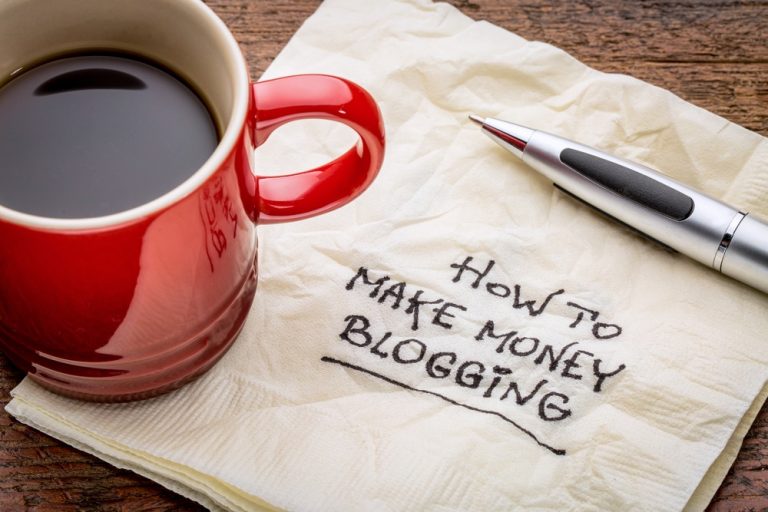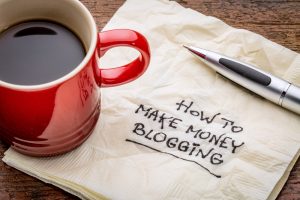 Over the course of a few posts, I've mentioned that this site has turned into a nice side hustle (if a retired person can have a "side" hustle).
Specifically, it's on track to make $20k to $30k this year, and that's if I don't push it.
Given that the site has been around for just over two years, one of which I wasn't focused on doing much, that's a pretty good start.
As I've noted how the site has grown, I've started to get questions/comments like this:
My blog passive income is 1/100th of yours! I need to learn from you how to build your kind of blog income so it becomes another income stream, even if it isn't big. Any pointers?
And this…
I'd love to get into the online/blog world. Any insights on how to get started?
And this…
I'd love to learn how you make money from your blogs / websites if you would be up to sharing!
And this…
[I'm] keen to learn how to make money from blogs.
And…well, you get the point.
Blogging Your Way to $25k
I get it.
I've talked about the value of a side hustle and how having one can help you retire much earlier. So when I mention that I'm making $25k "on the side" with a blog, people are naturally curious.
At the same time, I think for most people who are willing to commit the time, have a passion about a topic, and are willing to stick with it, earning $25k per year is a reasonably attainable goal.
That said, blogging can be a hard road. It's not going to be an overnight success (yes, there are examples of that but it's not sensible to expect it.)
You need to work hard at it like you would any business. And if you do that, and work smart as well, you can develop it into something that you both enjoy and which brings in some decent income.
But between the start and the $25k, there's a long, hard road.
Most bloggers travel this road on their own (mostly), trying to figure out along the way what works and what doesn't.
That's what I did with my first blog. The School of Hard Knocks was my teacher and she wasn't a pleasant one.
I figure if I can save people a ton of time, money, frustration, and the like, why shouldn't I pass along what I know? And now that I own a website where part of it is focused on helping bloggers, isn't that kind of my job?
So I'm going to write a series on what it takes to start a blog and grow it to $25k.
Just so you know, I won't pull punches or hesitate to say what I think. I hate those wishy-washy posts where people say you could do this or you could do that and on and on. At the end, I don't know what to do because they haven't recommended anything!
Instead I'll detail exactly what I would do if I was starting all over again. It will be a combination of successful steps I've taken myself and what I would do differently since everything hasn't always worked out the way I wanted. 🙂
From there you can decide if you want to follow my advice or not.
And finally, my perspective comes from writing personal finance blogs, so many of my examples will come from this area. But you can use these principles to create a blog around any topic you like.
My Background in Blogging
Just so you know that I'm not some bumpkin (though I am from Iowa) who just fell off the blogging turnip truck, let me give you a bit of my background:
I started blogging in April of 2005 before blogging was even a thing.
I've written almost non-stop since then — sometimes several posts per day and sometimes once a week or so. But I've been pretty consistent.
That first blog (focused on personal finance, of course) made hundreds of thousands of dollars (mostly by accident) which I then gave away to good causes (which was my policy with that blog).
My original site is still up and running though I only post there once a week or so. People I know found out I was the author there and it put a damper on what I could share.
That first site is approaching 25 million pageviews though it's on the decline. Google still loves it and I get a lot of traffic without doing much.
I started ESI Money in the fall of 2015. I wanted to create a site from the ground up using what I had learned the previous ten years.
The first year of ESI Money I simply wrote. I was still working and didn't want or need to put much effort into it.
Once I retired, I started focusing on the site and the rest is history.
I now have had two successful blogs created from scratch and own a third that's bigger than either of these.
In between I started a few sites here and there, but never with much commitment. Mostly for fun.
I guess you could say I've been around the blogging block a time or two.
The Blogger's Commitment
That's it for me. Now let's talk about the potential blogger.
I can offer all the great advice in the world, but if the blogger doesn't follow through it's all for naught. I'm just the coach. To be successful, the player needs to perform.
That's why I want to let that player know what she's in for. As I said above, blogging is not an overnight success, so anyone who is thinking of starting a site needs to know that there's a commitment to the following:
Time — This is probably the biggest issue for most bloggers — it takes a lot of time! Again, this is just like any business, but for some reason people think blogging offers a shortcut. It does not. You have to deal with so many issues (which we'll explore through this series) that it requires a significant time commitment.
Money — This is where many money bloggers cringe. After all, most of us are "frugal" (I'm being generous by not saying "cheap".) For some reason, many people balk at spending any (or much) money on their site. Once more, this is just like any other business — you have costs to get it up and running. And by spending smartly you can save yourself a lot of frustration and speed up your results. Personally, I used money from my day job to fund my sites until they were self-sustaining. If you're still working you might want to consider the same.
Effort — This is a bit different than time, but they are related. In this case, effort is about the quality of what you do. Sure you could whip up a post in 15 minutes and get it out there. Is that the sort of quality you want to publish? If you really want to be successful, there are going to be many opportunities that require a lot of effort. If you perform them half-heartedly you will greatly limit your success.
Persistence — IMO, this is the key to success. Yes, you have to have the basics covered, but the main difference between being successful or not is that the successful ones stick with it. There will be challenges. There will be times where you feel like you're going backwards. There will be times when you feel that no one is reading. Will you give up then or will you stick with it?
Certainly there are other contributors to success, but if you commit to the four above you're 90% of the way home.
And I don't want to paint an "it's all pain" picture either. While there are certainly "costs" to running a blog, there are also many rewards (in addition to the money).
It's fun, challenging (an intellectual stimulus many retired people need), rewarding (when you help people as well as when you make new friends), allows you to work from anywhere and at flexible times, and much, much more. So the trade-offs are more than worth it IMO.
Five Steps to a Winning Blog
With that probably-more-than-you-wanted-to-know preamble, let's get to the meat of this post.
To me there are five steps to create a winning blog. I will list them below with an overview for each. In future posts I'll explain the specifics in detail.
Step 1: Determine your strategy.
Much more goes into developing a winning blog than simply creating a website.
In fact, the most important work is done before you even turn on your computer.
Having a great site starts with serious thinking about what the site will cover — what it will be and won't be.
This is some of the toughest work you'll do as a blogger. We'll dive into details in the next post, but for now here's some of the initial thinking required:
Finding your Unique Selling Proposition — Your Unique Selling Proposition (USP) answers the question, "What makes your site different/unique/compelling from all the others?" You need something that makes you stand out. Otherwise, why would anyone read your posts? Sure, your story and personality are unique and that's part of it. But you need more than that.
Detailing your target audience — Who are you trying to reach? Men? Women? Millennials? Boomers? Young? Old? You should at least have an idea who your target is and ultimately create an initial avatar (no, not the movie) for your site. Don't worry if you don't know what this is, we'll get to that in the series.
Creating a site summary statement — What will the site be about? What are the key topics it will cover? In other words, what's your elevator pitch for your site? You will want to write this out before you move to step #2. And while not a stated part of this tip, you'll want to determine whether you'll write anonymously or not (if you're writing a money blog, it's common to write anonymously) and if so under what name.
Developing goals and strategies — What are your general plans and strategies for the first few years? How will you take what you've developed and work it to make it successful? How will you track your success? I recommend you have at least a simple two-year plan (if not three) before you set up your site.
Taking the time and effort to think through these will save you time and effort on the back end by making your work much more targeted and effective.
You may be tempted to skip this section and get on with the "real" blogging. Don't do it! The items above will help you with all the decisions you'll make from here on out. Time spent now will not be wasted but will make your site much better. Don't neglect it.
Step 2: Design a great website.
This step is where you turn the strategy above into an actual website.
There are lots of things to consider in this section as well — and many people differ on what the "best" answers are.
IMO, here are things you should address:
Select a site name — This comes directly from your strategy preparation and is the first step in getting a site up and running.
Selecting a domain name — There are some specific dos and don'ts you'll want to follow here. Picking the right one can make a huge difference.
Develop a tagline — This is a mini-sentence that tells people quickly what the site is about. Here at ESI Money, mine is "Three simple steps to wealth."
Getting a professional logo — Many bloggers skimp on this step (see the money comment above), but I've always had mine professionally designed. I think it's worth the cost since it makes your site look legitimate and visually appealing.
Set up the site — All the various issues like selecting hosting, installing WordPress, what options to use, plug-ins, and the like are contained here.
Create your site's design — You want a site that's pleasing to the eye (pretty), easy to understand (logical in its set up), and built for performance (site speed). You may want to select a theme to help yourself here and maybe even (gasp!) buy one.
Secure social media accounts — You'll want to pick the social media outlets you want to use and get accounts for them.
Create your basic pages — These will be the first content you write. All sites have pages/posts that are needed just to exist like "About", "Disclaimers", and a few more.
Set up an RSS feed and email capture — At this point, you'll begin thinking about how people will know when you have a new post. Much of this will be executed in a later step, but this impacts design as you have to decide where it goes on your site.
Install Google Analytics — You will want to track your stats from the beginning.
Include ads (or not) — You'll want to decide on what your ad strategy is from the get-go.
Don't worry if you don't understand most (or even all) of what's above. We'll flesh it out in an upcoming post.
Once you do all these, you'll have a rockin' site and be ready to move to the next step.
Step 3: Develop awesome, sharable content.
It's not enough to simply write.
Your content needs to be at least "good". "Great" is even better.
The better it is, the more your readers will like it, tell others about it, and spread the word.
Of course what makes for "great" content is subjective, but there are some learnings we can apply.
We'll get to those later. For now, here are some of the factors to consider related to content creation:
What topics will you cover (and which ones won't you)?
Is there a plan to cover the "basics" first? (You will want to pre-seed your site with posts before you officially launch it).
What makes each post unique?
Does each post tell a story?
What sort of effort will you put in to make it great?
Can you inspire?
How often will you post?
What's the length of an average post?
Do you know English — good grammar, proper spelling, and appropriate punctuation matter!
Where will you get your inspiration? (other blogs? real life? elsewhere?)
There's a lot more to it than you thought, right? 😉
Step 4: Drive traffic.
Once you begin producing great content, you then need to market it. Otherwise, how will it reach your audience?
I've heard some people say that you should spend 20% of your time writing and 80% marketing. This doesn't mean to whip off something quickly just so you can get to the "real" work. It means take a TON of time to write something awesome, then spend four times that amount of time promoting it!
I don't go that far, but we'll get to that in the future.
For now, here are some things to consider for ramping up your traffic:
Plan for email capture, likely using an incentive
Using post frequency to drive traffic
SEO (search engine optimization)
Block and tackle marketing — leaving comments on other blogs
Networking with other bloggers (Personally; social media; Fin Con Facebook page; Rockstar Finance forums)
Utilizing social media to spread the word — both paid and free
Working up the guest post chain
Getting help from Rockstar Finance — Rumble/VIB
We'll probably come up with more, but those will get us started!
Step 5: Deliver revenue and profit.
Once you have people coming to your site, you need to "monetize that traffic".
It kind of sounds crass to say it that way, but if you're looking at this as a business, it's accurate.
Instead I prefer "share opportunities with my audience" but that sounds like something Pollyanna would say.
Whatever you call it, in order to make money you do need to serve your visitors by providing them products/services they are interested in buying at prices they find acceptable.
Some ways to make money include:
Ask for donations — Some bloggers simply ask readers to contribute.
Ads — Adsense, premium display ads, private ads (there is a scale where you need to start and then want to work up).
Affiliate deals — Offering products or services where you get a portion of the price if it sells.
Sponsored posts — Writing about a brand or company in exchange for compensation. These can be good or bad and we'll discuss the pros and cons of each.
Sponsorships — If you have an event, series, or something else that's a bit "bigger" than a post, you can get a sponsor for it.
Your own products — These can take a TON of time to create but also can be very lucrative.
You have some time to work on these. Making money will be considered from the start, but won't be your focus for quite a while.
That's a lot of information! And it's just the overview!
Still, I may have missed something, so if I did, please let me know in the comments and I'll add it.
And if you have questions, please share them too.
To continue in this series, see How to Determine Your Blog's Strategy.
P.S. If you want to cut to the chase and start your blog now, I recommend BigScoots as a site host (this is who I use). To get started simply visit BigScoots today.