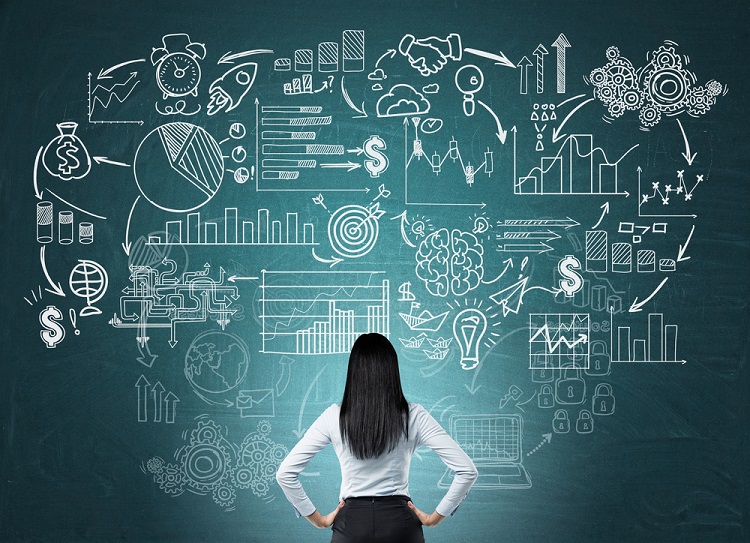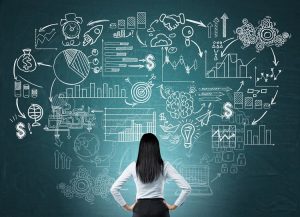 The following is a guest post from Penny who writes at She Picks Up Pennies.
This post started with an exchange on Twitter. Penny said something like, "I'm not mad about people who earn six figures because I hope to join them!"
I was impressed with both her intention and thinking and I had to know more. I told her I would love to have her share her thoughts in a guest post and the rest is history.
She makes so many meaningful points in this post! Here are some of my favorites:
Even people who are locked in to careers or fields where raises are "set" and can't be altered can find ways to earn more
If you take control, manage your career, and become creative in considering options, you can earn more
If there's a will, there's a way (I'm so impressed by her initiative in funding her advanced degree).
There's much more here and I don't want to spoil it for you, so let me turn it over to Penny…
———————————————————————
I don't make six figures. Even the most generous rounding won't get my salary there. My husband? He's even farther away. We are two teachers from the Midwest. But just because we are not making six figures now doesn't mean we won't get there.
We will. I'm sure of it. It's time to talk about it, too. No, it's not about tooting my own horn. It is something much more important than busting out the old kazoo. It's time for more people to believe that their situation now doesn't have to be their situation forever and to realize that there's nothing wrong with striving to be a high earner.
A Little Backstory
I have been teaching in a Chicago suburb for a decade and my husband has as well for not quite as long. I point this out because education is a profession that varies widely in terms of compensation. In education, just as on House Hunters, it's location, location, location.
Our prospects are much better than teachers in some states, but both of our incomes are tied to salary schedules that are determined by the schools' budgets and what the taxpayers are willing to allow. My salary schedule is much more generous than my husband's, allowing me to be the breadwinner (maternity leave notwithstanding). But his coaching stipends and curriculum work pay is much more handsome.
All of it, though, pales in comparison to a lot of other professions that people normally flock to if they have ambitions to pull in six figures a year. Still, I'm a big believer in doing what you love along the road to wealth. Now that I've done this job for ten years, I'm finally ready to share my plan to pull in six figures as a teacher and some strategies that might help other mid-income earners do the same.
Play the Long Game
I got my teaching degree in the middle of a huge job shortage.
You might remember the recession as the time that everyone lost their jobs. I remember it as the time when everyone and their uncle decided that getting a teaching degree and hopping into the classroom would be a good failsafe. It wasn't. There were over 700 applicants for the one position I applied for. And nearly 600 for the second.
I accepted the first job I was offered because the job was there and the money was there. Or so I thought. After getting fired (and later recalled) not once, but twice, I knew it was time to leave for greener pastures. Namely, I needed to find a district that could afford to pay their teachers' salaries.
So I took a $10,000 cut in pay. Let me say that again. $10,000. Why? Because at 23, I realized something. The job you do now doesn't just matter in the sense that it gives you something right for the current year on the resume. The job you do now is a stepping stone for 5, 10, or even 30 years from now.
The cut in pay stung. Don't get me wrong. But when I reviewed the salary schedule, I realized that while it would take me several years to climb back to what I was earning in my previous district, I would max out making almost $30,000 more. Per year.
I'm not a teacher. So what? I realize that money in education is vastly different than most other career fields. While we enjoy both the good and the bad that comes with having very public salary schedules, it is possible to play the long game in many jobs. Networking, informal conversations, and even snooping researching on sites like Glassdoor should at least give most everyone some initial insight into their field. More than anything, though, flexibility and adaptability if you find yourself in a less-than-ideal situation go a long way.
Invest in Yourself
Once I landed a job with more stability, I started to explore the different ways that I could boost my income. As educators, there isn't much in our field by way of raises and bonuses. At least not in the traditional sense.
Instead, most school districts operate on salary schedules that offer lane changes (read: more money) based on graduate education hours. After accepting a much smaller salary, the idea of spending more money seemed downright dumb. But again, I was thinking long term. I wanted to get as far over on the salary schedule as fast as I could, and that meant more school.
There was no way I was taking out a student loan. That seemed insult to injury. So I leveraged my high credit score and took out several zero-percent interest credit cards. After calculating what I could attempt to cash flow (Ah, youth. At 23, I had no childcare costs or car payments, though I was saving furiously for a house.), I created a payment plan that was much more favorable than any student loan or university payment option would have been.
From there, I completed a Master's degree in reading and I went on to pick up several other certificates and one more Master's. Each program was more in-demand than the last. Now, I'm in my early 30s. I've maxed out the salary schedule in terms of education credits, and I'm qualified to teach some of the most sought after areas of education.
I'm not a teacher. So what? Figure out what makes you worth as much money as possible. What skills or talents do you need? Then, invest in yourself. Be smart about how you pay for that investment. Inquire if your work covers tuition or will provide some kind of financing. See if there are cohorts or other ways to acquire discounted tuition if you are in need of more traditional schooling.
Otherwise, explore all of the ways that you can take classes or gain skills online, some for very little or no cost to you other than your time. If you find yourself doing this at the start of your career, the financial cost might be a bit much to bear at first. But no matter how much I learn about investments, it seems pretty clear to me that the one that consistently pays off in any market condition is the one we make in ourselves.
Stuck, But Not Really
Now, here's the current conundrum. I still don't make six figures. I have made some really smart money moves, but even now, I'm not slated to pull in six figures for another decade. I have two choices. The first option lets me sit back and let time work its magic. Each year of service nets me a small raise. It also gives our money in the market more time to do its thing. Conversely, the second choice involves monetizing our talents and skills. Otherwise known as prioritizing the side hustle or the passion project.
Some—like coaching and tutoring—are fairly specific to our careers. Others, though, are things most people could pursue. As teachers, we also have the option of picking up extra work on occasion by joining various curriculum teams (Who am I kidding? This is very rarely ever a paid assignment.), subbing, or even proctoring tests on the weekend or over the summer. It all adds up.
I'm not a teacher. So what? While you may think side hustling is a no brainer, I'm not sure that's the first course of action I would take if I were following another career path. Many careers not only reward performance with raises and bonuses, they also let you negotiate your salary. While I know not every negotiation is a success, I also know that none of them are if they don't happen. If you find yourself feeling stuck at work, though, then it might be time to pursue a passion project that allows you to capitalize on a talent or an interest while still paying you a reasonable amount for your time. Basically, don't give your time away for nothing or next to nothing.
Six Figures Doth Not a Scrooge Make
Very few people in real life know that I aspire to pull in six figures. That's not because I blog anonymously. It's because my career is typically thought of as a labor of love, a calling, a service to the community.
The media and even people in my own neighborhood make it very clear that they feel that teachers are undeserving of big incomes. But the real truth is that many teachers are uncomfortable talking about money because we love what we do, and we have this bizarre notion that someone's passion should be enough to pay power bills and mortgages.
While no one is asking us to starve (we're not artists, for Pete's sake), popular culture seems to support the notion that teachers can and should live on meager earnings. Take Matilda. You know, the Roald Dahl book you haven't read since third grade. The teacher in the book who Matilda absolutely loves spends her days eating bread and butter because of her pittance of a salary. It's a heartwarming tale of dedication.
Then, there's the Freedom Writers story that took off more than a decade ago. She earned little pay and gave so much of herself that she sacrificed her marriage and much of her happiness. It's the price you pay for doing what you love.
The quest for six figures gets even more complicated when you consider the ways in which our country tends to vilify any individual with a big income. Let's look at Scrooge. Whether we're talking about the original Dickens character or the McDuck cartoon version, one thing is abundantly clear: Rich people are misers who think little of others without divine intervention. News headlines describing real-life millionaires aren't much more generous. But net worth doesn't dictate self-worth. No one should apologize for seeking wealth.
Final Thoughts on Seeking Six Figures
Maybe educators will never be paid their true worth. Maybe teacher burnout is inevitable. But that isn't going to hold me back from pursuing more money.
Even if I don't quite make it, I'm going down swinging. And I'm taking the stereotypical teacher narrative and Scrooge archetype with me.
Join me, won't you?