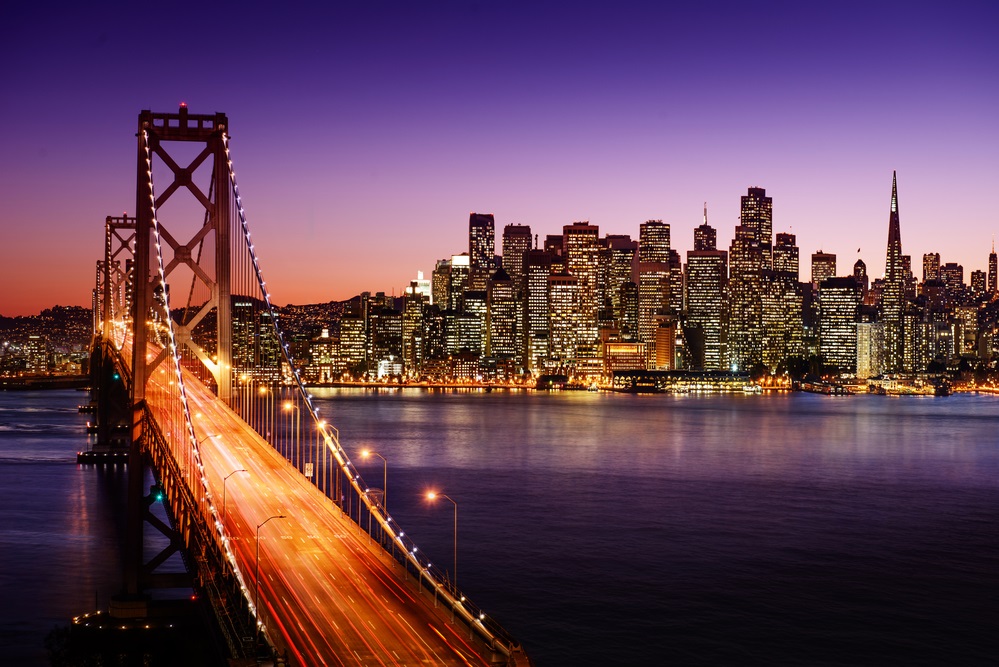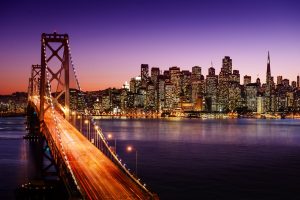 Today we continue the ESI Scale Interview series where people answer questions about their success at working the ESI Scale.
In short, the series focuses on what the interviewee is doing in the areas of earning, saving, and investing. They also get an opportunity to ask ESI Money readers for suggestions if they choose to do so.
Since the series is just getting started, I'm looking for feedback as well.
Specifically, I'd like to know what you think of the questions — which ones are good, which ones need changed, what should be added, etc. I'd like to get to a consistent list to ask everyone, so I'll take your thoughts for a few of these posts and then settle down on a final list.
Please note that the questions need to be applicable to a wide a variety of people with very different situations. In other words, a question just for wealthy people won't fly in this series.
If you'd like to be considered for an interview, drop me a note and we can chat about specifics.
With that said, let's get started.
My questions are in bold italics and his responses follow in black.
OVERVIEW
Please tell us a bit about yourself.
I'm a 47 year old single male living in the San Francisco Bay Area (not SF proper). I'm gay, so no kids and none are in my future.
What is your current net worth?
I'm essentially a perma-renter so no home equity.
Approximate Net Worth Total $460,000:
$360,000 Workplace retirement plan
$75,000 Roth & Regular IRAs
$17,000 Savings Bonds & Bond Mutual fund (in taxable account)
$8000 Cash
How did you accumulate your net worth?
Mostly the boring way. By living well under my means with a modest salary in a high-cost area. I've done many of the typical things many motivated savers have done to accrue wealth on a modest income such as (in order of importance):
Rented a room from age 26 to 35 before upgrading my housing. When I did finally get my own small apartment, I had a $100K net worth and got a studio, not a 1BR.
Drove used, economy cars until the wheels fell off. Just over a year ago I bought a then 2-year-old used economy car for cash. Prior to that, I had another used economy car that I had bought when it was 4 years old. I kept it until it was over 20 years old and not worth fixing before I bought my current car.
On that note, I have kept my transportation costs low for the last 9 years by living a block away from my job. I admit there was a bit of luck involved here. My previous apartment wouldn't renew my lease because they were turning my complex into low income housing–and I didn't qualify–so I had to move. I made the most of it by finding a place a block away from work. This wasn't easy in the Bay Area's perpetually tight housing market. I was fortunate that this happened in 2008, a few months before the economy totally tanked, so the housing market here wasn't as tight as it is now. I also have a very merciful landlord who hasn't raised the rent nearly as much as they could have. But I still pay much more than would be typical for a small apartment in an average cost metro area. This is one of those rare instances where I was able to kill 2 birds with one stone. Not having a commute saves a lot of money and improves my quality of life at the same time. I try to be grateful that I have such a good setup.
Don't have cable TV.
Don't have an expensive cell phone. Only got a smart phone about 1.5 years ago. My cell phone plan is $30 month.
I do eat out, but typically twice a week, and I normally go to normal mid-range cafe type places.
I typically only drink alcohol on special occasions and never order alcohol at bars/restaurants. I'm not into pot or other recreational drugs. Don't gamble/rarely play the lottery. Don't have any tattoos, either.
With the possible exception of renting a room for 8.5 years, not spending money on any of this stuff didn't seem like a sacrifice to me.
A lot of the stuff people spend money on just seems like fluff and nonsense as far as I'm concerned. I really don't see it making people happier. Just seems like it adds a lot of stress to their lives….which they compensate for with….more spending <sigh>.
However, I haven't exactly led an ascetic lifestyle.
Being a room renter allowed me to take 3 different, awesome trips to Latin America. I've taken additional trips to Europe and Latin America since then. The key is to pick and choose what matters most to you. You can probably have anything you want…but you can't have everything you want.
I've never made more than about $52,500 a year from my public sector job, so it wasn't because I had an awesome salary. I do have generous parents who typically give me about $1200 a year for Christmas and my birthday, so I'm not doing it all on my own, but clearly, parental gifts comprise only a small portion of my net worth.
EARN
Tell us a bit about your career.
I work in a library for a major city in the Bay Area (not San Francisco). I've been there for 21 years. I had to move here from another metro area in California where I was stringing together several different part time library and bookstore jobs.
I am really not particularly ambitious. I have worked in various departments over the years, but always lateral moves. I'm not interested in getting promoted. Some would call me complacent, and they'd probably be right. But I work to live.
We had pay cuts about 6 years ago and only recently got back to our previous pay levels. Despite pension reforms and pay cuts (which also indirectly reduced future pension costs) my employer is putting an insane amount of money into the pension fund to reduce its unfunded liability, which is fairly substantial, so I don't expect big pay growth in the future. Probably 3% raises at best.
Do you have a side hustle?
I used to do tutoring and gardening as side hustles in my 20s, but I don't any more. I like my free time.
How happy are you with these results and what future plans do you have for growing your income?
I'm not really a great earner and never have been. I've just never had the motivation to earn a lot of money.
I've never seen a career that I thought was worth the effort. (For some reason, a lot of library people are this way–smart, and reasonably hard working, but not particularly focused or ambitious).
I see so many jobs out there that I think are just absolutely superfluous or that are made superfluous by bureaucracy and regulation.
Just as an example — I have a friend who's a psychiatrist for the indigent mentally ill. He spends more than 80% of his time doing paperwork for the government and insurance companies. It's not what he thought he be doing when he went to medical school. He hates his job. Such a waste on so many levels, in my opinion.
SAVE
What percent of your gross income do you save?
About 30%. I've saved between 1/4 and 1/3 of my gross income for about 15 years. For a few of those years, I probably saved more than 1/3 of my gross.
I've recently reduced my retirement savings to about 5% of my gross pay.
I plan on saving a minimal amount for the next year. I want to do more fun things in everyday life as well as give more to charity or go on a trip.
But I also want to save some cash so that I can be set up for a potential move. No definite plans yet, but I want more cash set aside in case an opportunity presents itself.
I half think World War 3 (or some other major meltdown) is going to happen in my lifetime and have thought so for quite a few years. I don't think California's going to be a good place to be if that happens. The fact that we're also overdue for a major earthquake here makes me nervous, so I don't think I'll be in this area forever, so I want cash for some flexibility.
How did you get to this level?
I think I already outlined how I got here.
In summary, I lived a notch above the college student lifestyle until I was 35, which set me up well.
I still live pretty frugally. I also am lucky to have a landlord who doesn't shake me down for every last dollar and parents who gift me some cash.
How happy are you with these results and what future plans do you have for saving more?
I'm happy with my savings rate. There's always room for improvement, but not many people–even single people with no kids in cheaper areas–save the percentage I do.
INVEST
What are your main investments?
Almost everything I have is in stock and bond mutual funds, most of which are in retirement accounts.
I'm a bit of a mutual fund junkie. But I learned the hard way that most investment success is BORING. It's about consistently investing in broadly diversified stock mutual funds.
You'll get good results even with fairly crappy mutual funds if you save a double digit percentage of your income and just leave it alone without moving around from fund to fund.
My retirement portfolio looks like this (workplace 457b plan, plus IRAs):
Parnassus Core Equity (PRBLX / PRILX): 44%
Templeton Global Bond (TGBAX): 21%
Dodge & Cox Global Stock (DODWX): 8%
Oppenheimer Developing Markets (ODVYX): 8%
VY Clarion Real Estate (IVRIX): 8%
Janus Henderson Small Cap Value (JSCOX): 8%
Stable Value: 3%
I know index funds are all the rage these days, but I am able to get the cheaper institutional share classes of several of these funds because they're through my 457b deferred compensation plan at work, so the blended expense ratio for my retirement portfolio is about .71%. While I'd like that to be lower, I think it's reasonable.
I like trying to beat the market. I plan on reducing my allocation to stock funds by 1% or 2% every year for the next 8 or 9 years.
I particularly like Parnassus Core Equity because it held up wonderfully in the 2008 market crash.
Outside my retirement funds I own:
I-bonds: $7500
Loomis Sayles Bond: $9500.
I love Loomis Sayles Bond, although I wish the expense ratio were lower. I plan on adding to this fund here and there and may cash it in when I'm ready to buy my next car in 10 years or so.
How happy are you with these results and what future plans do you have for investing?
I'm somewhat happy.
I try not to drive myself crazy thinking about how much more money I'd have if only I'd been more consistent.
I am a big believer in balanced mutual funds. If anyone has any of the following mutual funds in their 401k plans, I highly recommend just adding money to one of these funds and forgetting about it for at least a decade, if not longer:
Vanguard Wellington
T. Rowe Price Capital Apprec. (Closed to new accts., but a real gem if it's already in your 401k)
Dodge & Cox Balanced
Oakmark Equity & Income
Mairs & Power Balanced
Fidelity Balanced
Vanguard Balanced Index (not my favorite, but still a solid choice).
Target Date Funds from Vanguard (not my favorite, but still good choices).
WRAP-UP
What money mistakes have you made that others can learn from?
My biggest investing screw up came in 2008. I thought I was smarter than I was. I bought bank stocks during the market crash only to see them fall further. I bought Washington Mutual and it went to $0. Overall, I lost $11,000 buying individual stocks 2007-2009.
I learned I am not cut out for it. Too much stress caused me to sell my remaining bank stocks at low prices. My investment personality is fairly conservative stock funds and fairly aggressive bond funds. That just seems to be what works for me.
I did a back of the envelope calculation several years ago and realized that if I had not moved money around from fund to fund or invested in individual stocks, and had instead just invested in a semi-boring balanced mutual fund like Vanguard Wellington, I'd probably have at least $50,000 more in net worth, and maybe even $100,000 more than I currently do.
Unfortunately, I don't have any good balanced funds in my retirement plan, so about 6 years ago I picked my funds and set it up so they are automatically rebalanced every quarter. I wish I'd done something like that from day one!
I think the other area where I'm weak is in the whole networking thing, whether it be career-wise or personally.
While I get along well with people, I'm an introvert and just find all of that stuff very draining. I have to constantly push myself outside my comfort zone when it comes to socializing and whatnot.
Are there any questions you have for ESI Money readers regarding any parts of your finances?
Does anyone know a frugal gay man around my age in the Bay Area? It's really hard to meet other frugal people, especially when you're not big into socializing in unfamiliar situations in the first place! I know this isn't a dating service but frugal introverts have a lot of trouble finding each other. It's a double whammy if you're gay, since the pool of available people is just that much smaller.
I don't have any specific questions, but any feedback people want to give or questions/clarifications they may have are welcome!