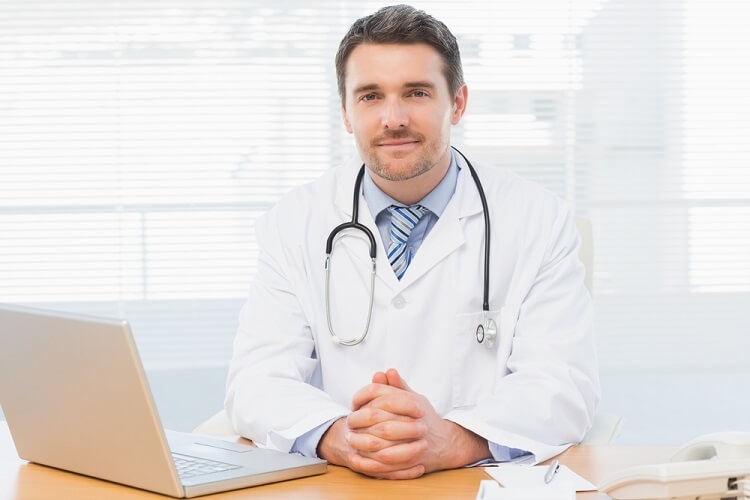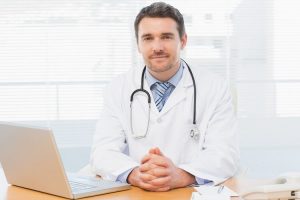 Today we continue the ESI Scale Interview series where people answer questions about their success at working the ESI Scale.
In short, the series focuses on what the interviewee is doing in the areas of earning, saving, and investing. They also get an opportunity to ask ESI Money readers for suggestions if they choose to do so.
If you'd like to be considered for an interview, drop me a note and we can chat about specifics.
Today we have an interview with fellow blogger and friend The Physician Philosopher.
With that said, let's get started.
My questions are in bold italics and his responses follow in black.
OVERVIEW
Please tell us a bit about yourself.
My wife and I are both 32 years old.
We have three kids all under the age of 10, and – should they ever read this – they should know that they are what I am most proud of in my life.
We have lived in the southeast in the same city since medical school where I now work as an academic attending physician specializing in anesthesiology.
I spent an extra year in fellowship sub-specializing in regional anesthesia (nerve blocks, epidurals, etc) and acute pain medicine.
My goals in this career are to be excellent at all three aspects of my job: clinical work, education, and research.
My wife is an elementary school educator. She has worked part-time for the past seven years, but has just started back full-time working for the county as an early childhood coach.
What is your current net worth?
Our current net worth is roughly $45,000.
This may not seem like much, but one year ago – pretty much to the day – we were worth negative $208,000.
We started with $200,000 in student loans after four years of medical school, four years of residency, and one year of fellowship.
Here is how our net worth shakes out:
Assets
Cash = $18,000
Emergency Fund = $30,000
403B = $76,800
Governmental 457 (wife) = $12,400
Backdoor Roth (combined) = $11,300
529 for kids = $9,100
House Value= $128,000
We just started funding our kids' 529's this year. We plan to have between $100,000-$150,000 for each kid. If they receive scholarships, we can take an equal amount out of the 529 without getting hit with the 10% penalty. Hence, the reason I include it as an asset.
Debts
Mortgage = $98,000
Student Loans = $78,000
Two Car Loans = $64,000
How did you accumulate your net worth?
My net worth has been accumulated rapidly over the last 13 months after finishing training. We have lived on < 20% of our gross income and used the rest of the money to destroy debt and invest aggressively.
Specifically, our success has come from following The 10% Rule anytime we have made an increase in pay. In essence, this means taking any raise, bonus, or unexpected money – and applying the 10% rule. 10% goes towards whatever you want (car, golf clubs, new clothes, beach trip, etc). The other 90% goes towards building wealth.
Using this rule makes the heart and the head happy. And this also explains why I have a car loan listed above despite running a personal finance website geared towards high-income earners. A car loan is a personal finance sin, and yet I'm still making ridiculous progress towards my goals.
This is because the other 90% is going towards building wealth.
EARN
Tell us a bit about your career.
I am an academic anesthesiologist. I've been out of training for one year.
My base salary is around $300,000 and with all of my bonuses and incentive pay can earn an additional $50,000 to $100,000 depending on how good of a year I have and how much I work.
Working more shifts = more money. However, time is the real commodity in life and so I don't work more than I am scheduled unless my department is short, which we have been over the last year.
In my peak earning years, I can expect to earn between $350,000-$400,000 in base pay. That'll likely be ten years from now.
Do you have a side hustle?
Yep! I am a big supporter of side hustles. None of them have produced much income yet, but all of them have tremendous upside.
I run a personal finance website that ESI listed at the top of this post.
Medical expert witness work for medical legal cases when the chance arises, which hasn't been that much so far.
I have a medical invention that is patented, but not yet purchased for license. There are a couple of interested companies.
There is a book in the works that I plan to sell — written for medical students, residents, and early career physicians. It's currently being revised.
If you were rating these results on a scale of 1 to 10 (with 10 being best), what rating would you give yourself and why?
10.
My income is likely in the top 1% of incomes in our country. That said, just like NFL/NBA players, most doctors spend all of their money. A surprising number of doctors over the age of 60 cannot retire.
What are your future plans regarding growing your income?
I hope to increase my side hustle income so that I do not depend on my main hustle income as much.
Hopefully, in the next five years I'll be earning $50,000 per year from side hustles. If that were to occur, I'd go part-time at the hospital and focus on the aspects of the job that I absolutely love (clinical research, education, and regional anesthesia).
SAVE
What percent of your gross income do you save?
This last year we put more than 50% of our take home pay into debt ($128,000 from scheduled payments plus bonuses).
We also invested $90,000, or 22.5% of our gross pay.
How did you get to this level?
Honestly?
By hard work and determination.
We set out to achieve financial independence ten to twelve years after the end of training (age 42-44).
The most important part is getting started in those first two to three years as an attending. Lifestyle inflation would have destroyed our chances.
By living like a resident after training, we've done all we have set out to do and much more.
If you were rating these results on a scale of 1 to 10 (with 10 being best), what rating would you give yourself and why?
9.
All told, we put over 70-75% of our income towards building wealth in the last year.
Outside of the car loans, which would have added another $12,000 towards building wealth, we couldn't have done much better.
What are your future plans regarding saving your money?
We currently pay $5,500 in scheduled student loan payments each month. Once this is gone we will split that money as follows:
$2,000. Our current mortgage payment will be combined with $2,000 from the student loan payment to pay for our next monthly mortgage payment. It is time for the two adults, three kids, and two dogs to move out of our 1100 square foot house. It's been ten years.
$2,750. This will go straight into a taxable account at Vanguard and will boost our annual savings to >30% from our gross income – or $112,000 per year.
$750. This will be for pure unadulterated enjoyment after paying off our loans so quickly. Knowing me, that pure enjoyment will go towards investing, but I want my wife to be able to enjoy all the hard work she put in getting our family through residency. She deserves the moon. And the stars.
Also, as my youngest two grow up and we stop having to toss dollar bills into the fiery pit of day care, we will then max out my wife's 401K in addition to her 457. This will help accelerate our savings rate even more with an additional $18,500 on top of what is listed above (or a total of ~$130,000 = 37% savings rate on gross income).
INVEST
What are your main investments?
I am a passive index fund investor. I try to keep my allocations to 25% small cap, 25% mid cap, 30% large cap, and 20% international.
After my student loans are paid off I'll likely go 85/15 (stocks/bonds). I am currently 100% stocks, but my savings rate is what matters the most right now. Not my investment choices.
My total returns so far in 2018 have been around 6.3%, which isn't bad given the ups and downs we have seen this year. Because I am an index fund investor, my returns have matched the markets. That's all I am aiming to do. It's all about time in the market.
If you were rating these results on a scale of 1 to 10 (with 10 being best), what rating would you give yourself and why?
8.
I could always speculate and hit a home run. That would be a 10 in terms of investment success. But rolling the dice while speculating provides an equal chance to get a zero, instead of that 10 we were hoping for. So, I'll stick with my slow and steady "8" and laugh all the way to the financial independence as others speculate and get it wrong.
What are your future plans regarding investing?
I'll stick with index fund investing for the large majority of my money.
Once the loans are gone, I may consider branching out into syndicated real estate deals. The idea of having some of my portfolio zig when the market zags is very appealing to me.
Diversification is a major key to success.
WRAP-UP
What money mistakes have you made that others can learn from?
I've written a post on this one, but here are the salient points – all of which, except for one, occurred prior to me having knowledge about money:
I invested in the market with actively managed funds while accruing 6.8% interest on my student loan debt in medical school. Investing while being upside down in debt is dumb. Plain and simple.
The GI bill I was given from my dad's service in the Navy would have allowed me to come out with no debt from medical school had I used it then. Instead, I used this in undergrad and got cash in my pocket every month. I spent every dime of it. I want to go back in time and punch my college self in the jaw for this one.
You may have noticed, but I finance a car. A really fast one with a manual transmission that fits three car seats in the back, and golf clubs in the trunk.
Are there any questions you have for ESI Money readers regarding any parts of your finances?
Nope. Not at this point.
I've got a pretty clear plan in my mind that I think will get us to financial independence in our early to mid-40s.
I do want to say thank you for allowing me the opportunity to share my perspective!