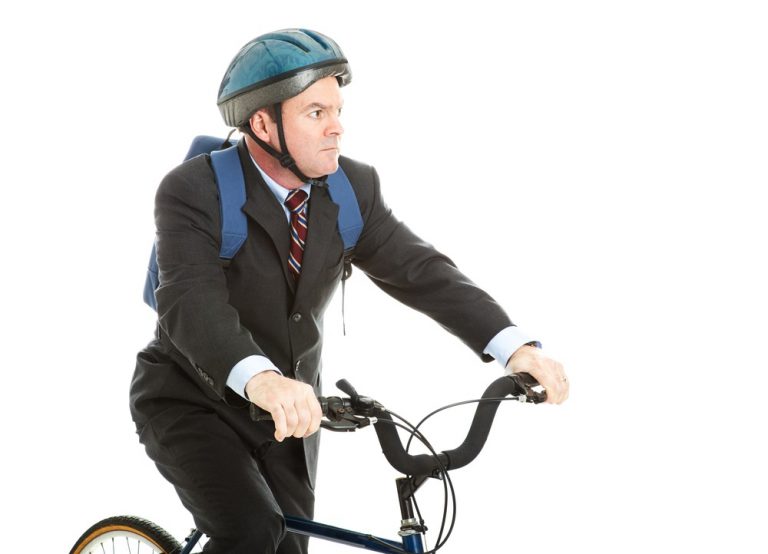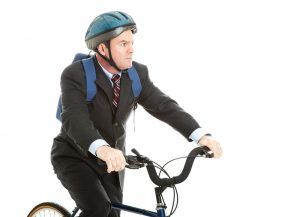 Today we continue the ESI Scale Interview series where people answer questions about their success at working the ESI Scale.
In short, the series focuses on what the interviewee is doing in the areas of earning, saving, and investing. They also get an opportunity to ask ESI Money readers for suggestions if they choose to do so.
If you'd like to be considered for an interview, drop me a note and we can chat about specifics.
With that said, let's get started.
My questions are in bold italics and their responses follow in black.
OVERVIEW
Please tell us a bit about yourself.
We are Mr. and Mrs. Xyz from Our Financial Path. We are still in our late twenties, just got married last year, and are expecting a newborn in a few months. We are so happy to welcome a little one on our journey and cannot wait to share this amazing world with our little girl.
We are currently DINKs (Dual Income No Kids) but all this is about to change really soon and we could not be happier about it.
We live in a nice middle-class suburb in Canada but actually live way below our means compared to most of our neighbors.
Before we bought our house, we used to live in a small condo in the downtown core and would bike to work every day. This was a great way to stay active and live car-free but we still choose a house for a few reasons; we wanted to live close to nature, enjoy the lifestyle that a large house can bring you, and the costs ended up lower than in the city.
We are currently saving over half our income to build our wealth and retire early in less than ten years.
What is your current net worth?
We currently have around a quarter of a million in assets, which represents about a third of the net worth we plan on needing to support us in retirement.
This is broken down to roughly 30% real estate and 70% investments.
Over the past three years, we have accumulated our wealth through hard work and diligent savings. We started at 23 when we started investing a large part of our incomes simply because we wanted to buy certain stocks. We saw the appeal of owning companies we liked such as Apple, Tesla, and Facebook but did not have any long-term plan or vision.
It took us a while before finally thinking about buying a house. Back then, we were not even thinking about retirement yet. Once we had a goal in mind, we started minimizing our spending and increasing our savings. With a concise plan in mind, we bought a house the following year and then started saving with a longer wealth-building horizon.
EARN
Tell us a bit about your career.
I work in finance in a mid-level position for one of the biggest banks in Canada. I started as a stockbroker in the direct investing division of another of the biggest banks in Canada.
From there, I always learned more and more skills and got promoted to a global trading desk then moved down to a position in credit to work closer from home. I changed banks but kept my previous salary rank and now work 10 minutes away from home in a much less stressful environment.
Changing jobs for this local opportunity was one of the best things that happened to me. I can now bike to work during the hot summer months; it takes me under 20 minutes. When I drive to work, there is no more traffic, no more detours, no more stress.
My previous transportation costs added up to $9 per day but with this new commute, my costs are four times less and these savings add up to $1,700 per year, not to mention the six hours per week I have gained back in my life! Even when we were living downtown, the hustle and bustle were stressful.
Do you have a side hustle?
I made a few apps about two years ago and they are still bringing in a few hundred dollars every month.
We also generate a small revenue from our blog and host Airbnb guests in our spare bedrooms sometimes.
We are planning a 9 month leave this year, as soon as our little girl is born, and I plan to focus a bit more on our side hustles during this period.
How happy are you with these results and what future plans do you have for growing your income?
All in all, it is enough to put a smile on our face but not enough to quit our day-jobs. We wish to, hopefully, one day live off our side hustles and quit our day-jobs but we are far from there.
SAVE
What percent of your gross income do you save?
Our net savings rate is slightly above the 50% mark but this represents about 40% of our gross income.
We have found that the more we save, the fewer taxes we end up owing.
How did you get to this level?
We started looking into our budget when we wanted to save for a down payment for our home. Back then, we started using Mint to track all of our expenses and see exactly where our money was going. From then on, we have been slowly optimizing our spending to the level it is now.
It started with cable cutting. We switched to Netflix and saved over $50 per month with this alternative. Then we took a deep look at our spending to find everything that could be replaced, negotiated, or cut.
Our biggest win so far has to be credit card rewards. A year ago, we were spending over $9,000 on travel and we were able to cut this down to $1,500 with the help or travel hacking. We are still traveling the world as much, but we stopped paying for flights and get most of our hotels for free.
How happy are you with these results and what future plans do you have for saving more?
We are super happy to finally keep a stable spending level and think we have found the right balance for us.
At these levels, our wealth is building up quite rapidly and we can still enjoy the things we love like traveling or eating out.
INVEST
What are your main investments?
We share all of our investments in our Open Book series. Simply put, we are mainly invested in broadly-diversified index funds and mainly using tax-advantaged accounts.
We currently hold 40% of our investments in the US Market, 34% in the Canadian Market, 21% in the International Market, and 5% in Bonds. All of our asset allocation is composed of Vanguard funds.
In terms of returns, we have been very happy with the results so far. We do not track it often, mostly just automatically invest more every paycheck, but our portfolio is currently up 14% year-to-date.
How happy are you with these results and what future plans do you have for investing?
We are super happy with the results. For the future, we recently started playing around with a few cryptocurrencies and are hoping these will grow exponentially. We only invested a very small portion of our cash holdings into it given the risks involved. Only 3% of our total portfolio is invested in different cryptocurrencies and tokens such as Litecoins and Etherium.
No one can guess the next Bitcoin or even know if Bitcoin will be up another 70% in a month from now but we cannot win if we are not playing. This is a long-term play that could be very profitable if cryptos become broadly accepted over time. If it skyrockets, we will be happy, if it tanks, we will not lose much.
WRAP-UP
What money mistakes have you made that others can learn from?
We started investing in individual stocks before knowing anything about them. We were buying stocks we liked such as Microsoft, Google, and Tesla, but also bought stocks blindly without even knowing the product they were selling.
Do your research, invest only in what you understand, and invest with a plan. Once you have a long-term goal, everything seems to fall into place.
Are there any questions you have for ESI Money readers regarding any parts of your finances?
What are your thoughts on cryptocurrencies?
Do you think it is a frenzy heading into bubble territory or it is just the beginning of something much much bigger?