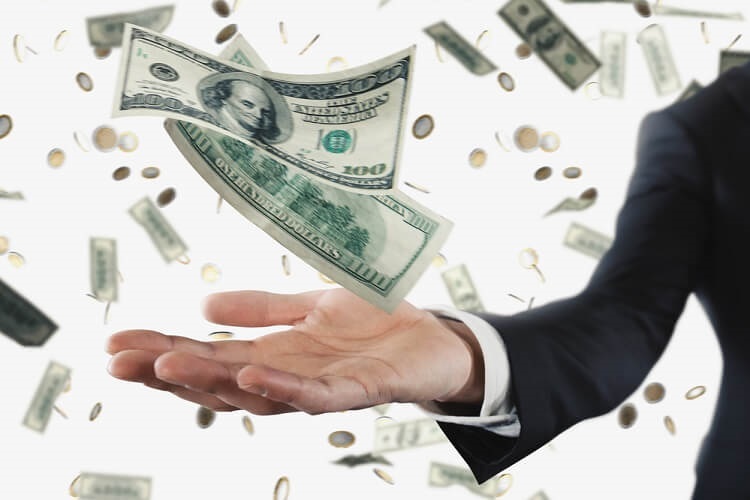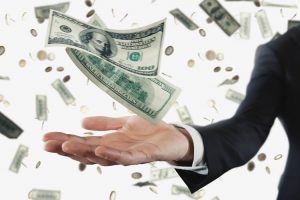 Now that we've had 100 millionaire interviews I thought it was a good time to summarize what we've discovered so far.
I'll do this in two parts.
In this post I'll focus on a basic review of the numbers and demographics behind the interviews. Looking at these we will be able to draw some general conclusions about the group as a whole.
In a second part I'll publish in a week or two, we will dig into the questions and list the top learnings/my general conclusions from 100 millionaires.
I find this stuff to be very interesting and hope you do as well.
Just for the Record
Let me begin with a few caveats/clarifications:
The data I've collected is not scientific information. It was never meant to be. It was simply a series to learn from the wealthy how they became wealthy. The millionaires I've interviewed is not a random sample so we can't extrapolate our findings and say they represent all millionaires.
That said, having read The Millionaire Next Door, The Next Millionaire Next Door, and Everyday Millionaires (an upcoming book that I'll be covering in a couple posts once it is released), I can say that the findings from our 100 interviews are very, very similar to what large-scale, professional surveys have seen.
The information I've gathered is directionally correct but not precise. People answer the questions in different ways. Plus sometimes there's conflicting information within an interview (for instance, what interviewees give as their savings rates rarely matches the calculations when reviewing their spending and income.) Given this, I had to read between the lines many times and make some judgements about what's actually going on. I'm fairly good at this and think I've come close to getting it right, through there is surely a margin for error here.
Not every question is answered by every interviewee, so some of the numbers don't line up perfectly. Sometimes interviewees forget a question or simply don't want to answer it. And we've changed questions a few times over the series, so sometimes a question didn't pop up until we were 20-25 interviews in. If there's a discrepancy in reconciling some of the numbers, this is likely the cause.
I won't address every question every reader might have about the interviews. I focused on the questions/answers I thought were most meaningful and in which I was most interested. If you see something you'd like to know, feel free to plow through all 100 interviews and get the info. 🙂
I'll use median numbers throughout this review. Averages are almost always higher as a few very high individuals skewed averages upward. That said, I'll use the word "average" because it's more common in English but the numbers are actually the medians. And in some cases I've listed the average numbers just for fun/perspective.
With that said, let's get into the facts…
The Numbers from 100 Millionaire Interviews
Here are the averages/totals based on various measures:
Age: 49.5
Sex: 90 of 100 men
Married: 93 of 100 currently married (many were divorced and remarried)
Children: 2.0
Net worth: $2.3 million ($2.9 million average)
Household Income: $250k ($294k average)
Main income source: 91 of 100 worked a job/career
Almost half had a side income of some sort with real estate being the top choice
Annual spending: $90k ($107k average)
46 of 62 did not have a budget (newer question, so we only had 62 responses)
31 of 62 reviewed their portfolios daily
Age when they reached $1 million net worth: 41
37 of 62 worried about healthcare in retirement
40 of 62 gave to charity
39 of 62 have no estate plan
Some interesting stuff, huh?
Details and Thoughts on the Numbers
Here are some general thoughts on the numbers above as well as some color commentary:
Yes, the vast majority of interviewees have been men, but the vast majority are also married, so we really have as many women millionaires as we do men (I would consider that a couple with over $1 million makes them both millionaires).
If you add the net worths of the millionaires we've interviewed it comes to $295 million! That's pretty impressive! The actual numbers are a bit higher as some interviewees didn't include the value of their home and/or only counted liquid assets.
If you add the annual salaries of the millionaires we've interviewed it comes to $29.6 million! Again, pretty impressive. It's worth noting that many are dual income families, not just one person bringing home the entire income. Also, these numbers do not include bonuses as those can't be counted on in any given year. That said, when they do happen, they can be substantial.
Everyday Millionaires surveyed 10,000 millionaires and found that most became millionaires working in a career/job, not as a business owner. We found the same thing (this is why I focus so much on growing a career). The most common jobs listed in our interviews were business (a variety of positions — 71); engineer (7), and doctor (9).
Millionaires added to their good salaries with side incomes. They earned their initial money through their careers, saved a good amount of it, then invested it in ways that helped them earn even more — and the earn-save-invest cycle thus became even stronger.
There's a huge gap between earning and spending — as you might imagine. Savings rates were very high, though probably lower than these numbers imply. Some interviewees didn't count taxes and other expenses, making these numbers a bit muddy.
I was very surprised that so many didn't have a budget. These probably fell into the same pattern we did. We had a budget for the first several years of our marriage. But we eventually became so good at earning and controlling our spending that a budget wasn't needed. Could we have saved more with one? Probably. Was it worth maintaining one once we had things under control? Probably not.
I was also surprised that millionaires checked their portfolios so frequently. Generally that's a bad problem as people who watch too closely often make emotional market moves that end up not being in their best interests. But these millionaires seem to be ok with it.
Everyday Millionaires found that the average age when people became millionaires was 49. Our group was significantly younger.
Healthcare issues are by far the #1 concern millionaires have about retirement. I'm thankful that we've found a good solution to this. If millionaires are so concerned about this issue, imagine the challenges it creates for the average American.
Yes, most gave to charity, but some of the percentages were low. Overall, I was surprised that millionaires didn't give more considering their higher incomes.
Doh! Most do not have an estate plan. Even those who said they had talked/thought about the issue often did not have a formal plan.
Those are my thoughts/conclusions, what do you get out of these numbers?
Stay tuned for the second post in this series when I'll dig more into the general findings around millionaires and their habits.
P.S. For those who prefer a video version of this post, see the ESI Money YouTube channel.