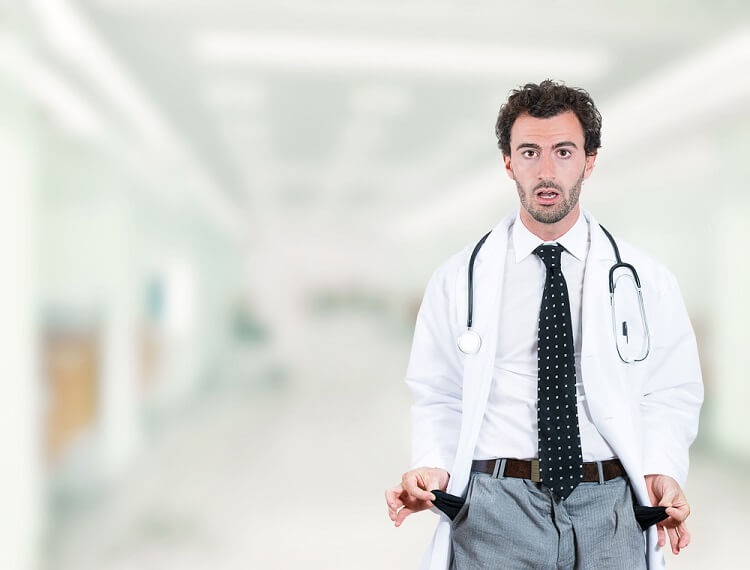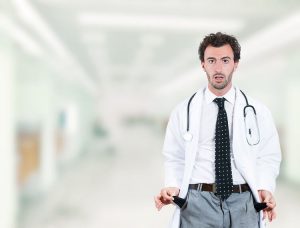 In How to Ignore the Basics of Personal Finance and Still Become Rich I addressed those who say it's "easy" to become wealthy if you have a high income.
I pointed out that income and net worth are not correlated, as many assume. In other words, it does not mean you'll be wealthy simply because you have a high income.
A few sources to support this line of thinking include Visual Capitalist:
Let's say that your neighbor is a surgeon that makes $250,000 a year. Does that mean he or she is rich?
The answer is "no" – and it turns out that the actual statistical relationship between income and wealth is surprisingly low.
The research the above is based on from DQYDJ notes:
While income certainly has a hand in net worth (and there is certainly causation) there are factors other than income at play.
An interesting comment from Next Gen Personal Finance on this data is:
What I hope that students take away is a deeper understanding of that old adage "It's not how much you make, it's how much you save."
And if you want to wade through an IRS research paper on the subject, have at it.
If you want even more evidence, check out The Millionaire Next Door
, The Next Millionaire Next Door
, and Everyday Millionaires
.
All of these have 1) traditionally lower-income professions among the tops in millionaire households and 2) millionaires on average making above average salaries but nothing ridiculous (especially compared to what my numbers show — I guess it's just the very high income, multi-millionaires who read ESI Money, not the "average" millionaires.) 😉
The main point here is that while a high income gives you the potential to create great wealth, it usually doesn't go that way.
I haven't seen any evidence on why this is the case (other than over-spending) when it seems like a high income would almost guarantee wealth.
Today we're going to try and sort out the reasons with at least one group who generally earn very high incomes and yet are notoriously low-wealth compared to those incomes: doctors.
My friend at The Physician Philosopher (TPP) is a doctor who helps other doctors get a handle on their finances. So I thought he'd be a great choice to write this piece for me. (By the way, for today only he's offering a free book on his site. Simply pop over there, sign up on his email list, and he'll share how to get your free copy of The Physician Philosopher's Guide to Personal Finance.)
With that said let's turn it over to TPP for his thoughts on why doctors earning high incomes have problems translating that income into high net worths…
————————————————-
How many times have we heard the story of the famous professional athlete or entertainer who has declared bankruptcy?
Here's an example: Curt Schilling – who earned over $119 million during his famous baseball career – declared bankruptcy after losing money with a bad investment he made on a video gaming business.
Other high-earning celebrities to file for bankruptcy include Mike Tyson, MC Hammer, and Elton John.
This story is pretty common. In fact, Sports Illustrated found that 78% of NFL athletes have declared bankruptcy or have come close due to financial stress.
Yet, the recurring story never ceases to make us ask, why and how?
High Income Earner/ Low Net Worth
My athletic skills peaked during my division II college soccer career. So, I cannot relate to these aforementioned celebrities in terms of talent.
However, as a high-earning physician, I can relate to these athletes as a high-income earner who is surrounded by people who are failing to meet reasonable financial goals.
In fact, 25% of physicians over the age of 60 do not have $1 million in net worth.
Some number greater than that (~25-50%) cannot retire despite earning millions of dollars over their thirty year medical careers.
In this post, we will spend time outlining five reasons why high-income earning physicians often have a low net worth. We'll also discuss possible solutions to each issue.
Hopefully, this cautionary tale will help others avoid many of the financial mistakes that my crowd often makes.
Reason #1: Tomorrow Will Never Come
Imagine a world where for 11-15 years after high school borrowed money never needs to be paid back.
This is how it works for physicians who go through four years of undergrad, four years of medical school, and three to seven years of residency/fellowship.
At some point during this decade and a half long journey, all of the money being borrowed feels no more real than the money you use to buy Park Place and Boardwalk while playing Monopoly.
This problem leads to two very dangerous behavioral finance problems.
The first is that borrowing money no longer seems like a big deal. Everyone is doing it.
In fact, 75-80% of graduating medical students have student loans. The average student loan debt burden hovers right around $200,000. When you are in this deep, what's another $10,000 in debt? It's just a drop in the bucket, right?
The second problem this very long road creates is this imaginary life that is too far away to feel real. Someday, each of these students will make between $125,000 and $500,000 annually.
This creates a false sense of security. It's easy to think that their future-self won't care about a little more debt when they make that much money!
Both of these problems lead to an accumulation of often unnecessary debt that could have been limited during training.
Solution: Preparing for Tomorrow, Today
This problem can be remedied in two ways.
First, medical students and residents need to be shown the math. Student loans compounding between 6% and 7% will double in about ten years. So every $1 now really costs $1.50-$2.00 once it is paid back. Limiting the debt matters.
Second, examples need to be provided of the attending physicians that are 5, 10, or even 15 years out and still paying off their student loans. Just because their income is high doesn't mean that student loans fail to exist. It's not just Monopoly money to these people. It is very real.
Reason #2: Spending to Cure For Burnout
I've written extensively about the road to burnout and how it has helped me find my purpose in writing on The Physician Philosopher. The truth is that while the debt burden mentioned above accumulates, we are still training to become physicians.
The road in training is brutal as we often see and hear many things that most people are never meant to experience. If we did the math – and, let's be real, we do the math – the hours during training usually result in an hourly rate that is less than minimum wage.
Taking all of this into account, we look forward to finally finishing training and becoming that high-income earning medical professional. It is the light at the end of a tunnel. A tunnel that we have been in for 11-15 years!
The problem is that the light rarely ends up being quite as bright as we anticipated. Burnout has become a massive problem for doctors.
Physicians struggle with electronic medical record requirements, loss of autonomy, administrators, regulations, decreasing reimbursements, and declining patient satisfaction that they can do little about.
In fact, a recent survey showed that 42% of all physicians are burned out.
All of this results in one fundamentally bad financial behavior when doctors become attending physicians – they try and spend their way to happiness. They buy the big house, the new car, private schooling for their children, and designer clothes and gadgets.
Only later do they realize that none of these purchases provide any meaningful or lasting happiness. The financial problems compound as these doctors now get to combine these poor financial decisions with hundreds of thousands of dollars in student loans.
Further entrapped in debt, many physicians can't find a way out – which likely explains why surveyed physicians listed finances as the number 2 cause of depression for doctors. It may surprise many of you that around 400 physicians die by suicide each year.
Spending money does not solve any of the burnout or depression problems experienced by physicians, but that doesn't stop any of us from trying. However, it does prevent doctors from using their income to build wealth.
Solution: Learning the Art of Contentment
Physician burnout is a complicated and ugly monster that needs to be slayed. Yet, listing all of the possible solutions to burnout is beyond the scope of a single guest post.
What can be said is that the answer to the financial aspect of the issue is that people of all kinds need to learn the art of contentment. More money and more stuff typically do not make people happier, particularly high-income earners.
Learning what "enough" means and then using any additional money to build wealth would go a long way towards achieving financial independence, which provides options for burned out doctors – including the ability to go part-time or to leave medicine completely.
Reason #3: Low Financial Literacy
With all of the financial problems that exist in medicine, you'd think that business and personal finance would be mainstays in the medical school curriculum. However, this couldn't be further from the truth.
One paper showed that more than half (58.8%) of the resident physicians surveyed thought that an organization existed that would protect them from losses in the stock market. Only 13% understood the definition of a "no load" mutual fund.
The poor financial literacy is perpetuated because most academic attending physicians view personal finance like an Old Testament leper. It's just too taboo to talk about with their trainees.
Instead of doing the right thing and teaching about their own financial mistakes, they would rather ignore the topic completely.
Solution: Financial Curriculum to the Rescue
The time is near where this problem will be fixed.
Too many of us are starting financial curricula of our own to remedy this problem – while we call out the other attending physicians to do their job and start teaching this topic, too.
However, until a business of medicine curriculum exists at each medical school, the abysmal financial literacy among physicians will prevent these high-income earners from amassing a corresponding high net worth.
Reason #4: Keeping Up With Dr. Jones
Being a high-income earner of any kind carries particular expectations. These can be self-imposed or placed on us by society. Either way, people have certain ideas of what it looks like to be a physician.
We live in a certain kind of house, drive the right kind of car, and educate our kids in the right institutions.
This produces a noteworthy amount of entitlement for physicians who expect to act the part when they finish training. They've worked hard to get to where they are as a doctor. Therefore, they deserve all the nice things that they've put off for so long.
Naturally, all of this creates a spending problem designed to keep up with the other Dr. Joneses who have a very expensive (and public) lifestyle accompanied by their very low (hidden) net worth.
Given that money is too taboo to talk about, our students do not know about Dr. Jones' low net worth. All that is seen is the outlandish lifestyle, which perpetuates the bad example and expectations for the future generation of doctors that Dr. Jones' teaches.
Solution: Physician Culture Change
Fighting Dr. Jones will require a herd mentality and education. The more acceptable it becomes for high earners to live a life of relative frugality, the less tempting it will be to keep up with the Dr. Joneses.
Progress will be made through good examples of physicians who have simply said no to lifestyle inflation after training. We need good examples who teach that it is not only acceptable – but advisable – to live within our means to enable us to achieve our financial goals.
With more education, we will no longer feel envy for Dr. Jones. We will feel pity as we realize their unwealthy and unhealthy situation.
Reason #5: Financial Targets
The last reason that high-income earning physicians fail to achieve a high net worth is that we tend to be easy financial targets. We are a bunch of gazelles running in a field full of lions.
These lions are called fee-based financial advisors and insurance salespeople who view doctors as an easy way to put supper on the table.
This post has already outlined the low financial literacy and the societal expectations that are placed on doctors. It should come as no surprise that the financial industry is acutely aware of this, too.
Couple that with a trusting nature and a high income, and the target on our backs might as well be brushed in neon paint.
For example, let's look at whole-life insurance. The typical whole-life insurance policy (which is the wrong kind of life insurance for 99% of physicians) pays a handsome commission to the insurance salesman selling the policy.
In fact, 50-110% of the first year's premium goes straight into the pockets of the insurance sales person. So, for a policy with a $20,000 annual premium, that's usually going to result in the same amount in earned commission in the year it was sold.
If the insurance sales person sells ten whole-life insurance policies with the same value, that's a $200,000 in annual salary. Not too shabby. Unfortunately, it's also not too hard to convince financially illiterate physicians that this is a good idea.
Gazelles and lions. It's really that simple.
Solution: Spreading the Message
The fix here is a bit more complicated. The financial curriculum that was alluded to above will go a long way. However, the financial industry does an excellent job of preparing their people to sell products.
The best way to prevent doctors (and anyone, actually) from getting fleeced is to produce as many do-it-yourself investors as possible and to teach the others exactly how to find a financial advisor that is worth using.
The gold standard of financial advisors has been defined for those that need one.
Take Home
Hopefully, this post helps make sense of the plight that is being a high-income earner with a low net worth. Many of the problems are self-inflicted, while others are caused by a medical education system that hangs their graduating doctors out to dry.
The take home is simple. No matter how well you throw a baseball, sing a song, or take care of patients – a high income does not guarantee wealth or a corresponding high net worth.