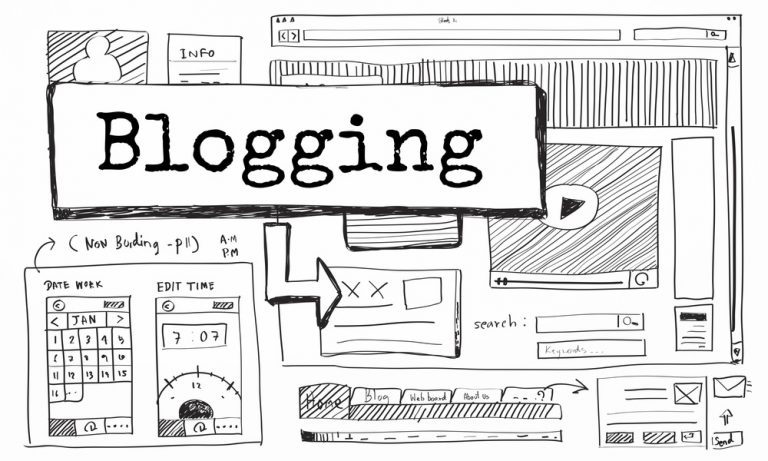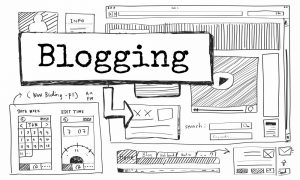 In Five Steps to Creating a Winning $25k Blog I gave an overview of the steps vital to starting a successful blog.
Today we'll build upon that by getting into the specifics of step 1, determining your strategy.
It's a critical and often overlooked part of creating a winning blog, but if you put the time and effort into it, it can lay the groundwork for your future success.
Why Having a Plan is So Important
Before we get into the specifics, let's begin with why this step is so important.
Much more goes into developing a winning blog than simply creating a website. The most important work is done before you even turn on your computer.
Having a great site starts with serious thinking about what the site will be about and, just as importantly, what it won't be about.
With this sort of focus you will set yourself up for great success down the road. Without it, you'll be flying by the seat of your pants and perhaps you'll get lucky and succeed. But based on past experience, the odds are great you won't.
In fact, I would say that the reason so many blogs are not successful and the owners give up trying is because they skipped this step early on in the development process.
Now let me prepare you: this is some of the toughest work you'll do as a blogger. It's even a tough subject to write about since it's so cerebral!
But taking the time and effort to think through the points below will save you time and effort on the back end. It will make your work much more targeted and effective and give you the greatest chance of success.
You may be tempted to skip this section and get on with the "real" blogging. Don't do it! The time spent now will not be wasted. Don't neglect it.
Four Parts to Your Strategy
The way I see it, there are four critical parts to determining you blog's strategy…
Part 1: Find your Unique Selling Proposition.
This is simply fancy lingo for knowing why your site is different than all the others.
Here's how Entrepreneur defines unique selling proposition (USP):
The factor or consideration presented by a seller as the reason that one product or service is different from and better than that of the competition.
And here are some thoughts from Wikipedia:
A unique selling proposition (USP) refers to the unique benefit exhibited by a company, service, product or brand that enables it to stand out from competitors. The unique selling proposition must be a feature that highlights product benefits that are meaningful to consumers.
In other words, what makes your site different/unique/compelling from all the others and why should readers care (i.e. how does it help them)?
Once you answer these questions, you have your USP!
With it, your site will be on the road to success.
Without it, you're going to be a "me too" site at best and totally irrelevant at the worst.
Some Examples of USPs in Action
To add some more definition of what a USP is, let me share a few examples that stand out from the personal finance blogosphere (BTW, I don't know if these were the stated USPs of each of these sites, just my guess based on reading them):
Mr Money Mustache's USP was an entirely new concept in personal finance thinking — save a high percentage of income over a relatively short period and retire at a young age. His revolutionary philosophy spawned a whole sub-culture in the personal finance blogging world.
Get Rich Slowly's USP was the compelling story of how one man was climbing his way from debt to wealth, told with unparalleled and captivating writing. IMO, JD Roth is one of the best writers of all the money blogs out there.
Financial Samurai's USP is an often contrary look at money and economics, backed up by strong thinking, reasoning, and facts, then presented in a well-articulated, long-form post.
Each of these blogs spawned many similar-but-different bloggers who have put their own unique spin on the original ideas shared by this trio.
Another great example of how this happens is by looking at the White Coat Investor.
As far as I know, he launched the category of personal finance blogs by and for medical doctors. He had the space to himself for some time, but eventually others came along and added their unique perspectives to the category.
For example, Physician on FIRE started talking about doctors retiring early (Gasp! How could he even suggest that?!). Then Passive Income MD began to tell doctors (and others) how they can create passive income.
Each of these later two were similar to the original (doctor blogs writing about money), but had their own different takes on the subject (FIRE and passive income) which made them unique in their own right.
If you'd like more examples outside the personal finance space, check out these ten examples of killer USPs.
How It Worked for Me
When I started ESI Money, I addressed the USP issue head on when I wrote Why Another Financial Website? Here's what I told readers:
[ESI Money is] different from most other financial sites because it's written by someone who is actually wealthy. Not someone trying to become wealthy, but already wealthy (just trying to become wealthier.)
I got a little more to the point several months later when a reader disparaged my site. In What Makes ESI Money Different I said:
In short, I'm not making this wealth stuff up as I go along. I write about what I know and what I've seen work for me. Almost all other blogs write from the perspective of trying to become wealthy, not from someone who is already wealthy.
So my first point of differentiation was that I was already wealthy — I was writing about something I had already done versus something I was trying to do. This alone put me into a category that maybe only 5% of money bloggers fall into.
But it wasn't enough to make my site completely unique. So I coupled my experience/credibility with a simple and easy to communicate name and accompanying philosophy as detailed in What Does ESI Money Mean?
That was it. That's all I needed to start.
As time went on, I established other areas of expertise that set me apart even more.
My site had expertise in topics like growing your career, real estate investing, learning from millionaires, the ins and outs of retirement, and a few others (travel, highlighting those who pretend to be experts). These combined to create a site with a very unique set of competencies and content that all work together to make it an original.
Developing Your USP
You need the same thing. You need to stand out. Otherwise, why would anyone read your posts?
Sure, your story and personality are unique and that's part of it. But you need more than that.
Spend some time thinking about what will make your site unique. It also needs to be something readers want to read or get some benefit out of (i.e. being a professional nose-picker is certainly unique, but no one wants to read about it!)
Here are some questions to answer which may help you find your USP:
What is compelling about your life story?
Do you have a new/different philosophy that challenges the status quo?
Are you an expert in a subject or series of subjects and can offer fresh thinking no one else can?
Do you have a combination of skills, abilities, or experiences that makes you very unique?
Do you know and write to an audience that no one else does or does well?
Is any part of your life considered unconventional?
Are you among the top experts in a field or two?
There are almost an endless number of things that could set you apart, but you need to make sure that 1) you have something unique about you/your site and 2) it's something people want.
If you need more help in this area, check out The Ultimate Guide to Finding Your Unique Selling Proposition and Developing your USP: A step-by-step guide.
Take the time to create some sentences that describe how you are unique in a way that benefits readers. Don't worry if it's polished at this point (we'll get to that later). Even if it's a set of ideas or thoughts, write them down so you know what makes your site special.
Part 2: Detail your target audience.
Even non-marketers have probably heard the term "target audience". It means the group of people a product is meant for.
For example:
Lexus is a brand targeted at people who want either luxury or prestige in a car.
Tide is targeted at women, 25 to 55, with families/kids.
Nike is targeted to athletes (professional and everyday) looking to increase their performance and look/feel good in their clothes.
Apple is for tech-loving users who appreciate form and function.
American Girl is for young girls aged 3 to 9 (my guess) who like to dress up dolls.
Sure there are others outside these categories that buy these products (men buy Tide, seniors use Nike, and some adults collect American Girl dolls), but those sales are ancillary. The primary target is who the brands are marketed to.
So who are you trying to reach? Men? Women? Millennials? Boomers? Young? Old?
You should at least have an idea who your target is when you start. It can be very general initially or you can get laser-focused (though my experience shows that who you think will read and who will actually read are two different things — so my advice is to not get hung up on a specific audience from the get-go.)
Eventually, you'll have some data to back up your insights because 1) Google Analytics (which we'll talk about in detail later) will tell you and 2) you can guess based on comments.
From Analytics you can find basic information about your readers (once you have some). Here are some stats on ESI Money readers:
71% male
31% aged 35 to 44; 25% aged 25 to 34; 21% aged 45 to 54
Top 10 categories of interest include avid investing, business professionals, travel buffs, and health & fitness buffs.
82% are in the US
Chrome and Safari are top two browsers readers use
46% desktop; 41% mobile; 13% tablet (iPhone and iPad are top devices)
Guesses I'd add to this based on comments and who I get emails from:
Most want to know how to get across the finish line — they are doing relatively well already, but want some extra tips to reach financial freedom
Well above average income — Just look at the numbers of millionaires I've already interviewed
They have professional careers — business executives, doctors, lawyers, engineers, etc.
Most of their money philosophies are similar to mine
At some point you may want to go as far as creating an avatar to represent your "average" reader. Here's the definition of an avatar:
Generally speaking, an avatar is the embodiment of a person or idea. However, in the computer world, an avatar specifically refers to a character that represents an online user. Avatars are commonly used in multiplayer gaming, online communities, and Web forums.
Here's a great overview that provides a bit more detail:
An avatar is a fictitious character that represents your ideal customer
You may have more than one avatar
Be specific about the story of your avatar, the more details the better
Use your avatar to brainstorm marketing avenues
Finally, here are some thoughts on how to create an avatar:
List out their demographic and psychographic traits.
Give this person a name, and grab a photo online.
Design a dossier that details everything about your avatar.
Write a story as your ideal customer avatar, a brainstorming exercise that may provide key insights.
Even at this point, you're still mostly guessing at who you're going to be reaching. If you really want to know, you can ultimately take a reader survey (again, once you have enough readers).
Personally I think some people get way too carried away here. Plus I don't think there's that much difference in results from having a "general" idea of who your target is compared to an "exact" idea (as if you can ever get there anyway).
But an avatar (whether detailed or "light") does help focus your site so you're sure to give readers what they want.
My personal target is much more general. I look for people who either are financially independent or who want to get there.
The other facts (men versus women, where they are from, what device they use, etc.) do influence my thinking in various areas, but I really don't change anything based on them.
Others would disagree vehemently with me on this subject and maybe they are right. But I doubt it.
One other thing: your target audience could switch a bit over time. It probably won't make drastic changes, but you will need to re-visit the subject now and then to make sure your past assumptions still hold true.
Part 3: Create a site summary statement.
Now that you know what makes your site unique, who it's for, and why they want to read, it's time to summarize those into one, brief statement.
You've heard of an elevator pitch, right? It's just like that.
In case you haven't, here's how Wikipedia defines it:
An elevator pitch is a short description of an idea that explains the idea in a way such that any listener can understand in a short period of time. This description typically explains who the product is for, what it does, why it is needed, and how it will get done. An elevator pitch does not have to contain all of those components, but it usually does at least explain why the idea is valuable and what the idea is. The goal is simply to convey the idea in an exciting way. Unlike a sales pitch, there may not be a clear buyer/seller relationship.
The name reflects the idea that it should be possible to deliver the summary in the time span of an elevator ride, or approximately thirty seconds to two minutes.
And here's an elevator pitch example formula for company leaders:
My name is <NAME>, the CEO of <COMPANY>. Our company manufactures <PRODUCT> for <TARGET CUSTOMER> that allows them to <YOUR VALUE PROPOSITION>. Unlike <OUR COMPETITION>, we <PRIMARY COMPETITIVE POINTS OF DIFFERENCE>.
You get the idea. A summary statement/elevator pitch is a very short (2-4 sentences) description that helps readers and potential readers know what your site is about.
You have quite a bit of flexibility in developing this statement, but you'll at least want to consider including:
Name of your site — we'll get to the name in the next step, so feel free to leave it blank for now
What your site is about — the top topic(s)
The main thing(s) that makes your site unique
Supporting reasons why you're specially qualified to address this subject(s)
Who the site is for and/or what you help readers accomplish
I started with one statement at ESI Money and have changed it as the site has grown and matured (it is ok to change it over time).
I use my summary statement all the time, primarily when I do guest posts. It's used to introduce myself to a new audience.
Here's my current version:
ESI Money is a blog about achieving financial independence through earning, saving, and investing (ESI). It's written by an early 50's retiree who achieved financial independence, shares what's worked for him, and details how others can implement those successes in their lives.
So my answers to the above are:
Name of the site: ESI Money
What site is about: achieving financial independence
The main thing(s) that makes site unique: 1) focus on earning, saving, and investing and 2) written by someone who has achieved financial independence
Supporting reasons why I'm specially qualified to address this subject(s): it's what's worked for me
Who the site is for and/or what I help readers accomplish: tells how others can implement those successes in their lives to achieve financial independence
See what I mean?
Some of the above are stated outright while others are implied. Either way, potential readers get a clear idea whether or not the site is for them.
BTW, do NOT worry or fret over those who say, "your site is not for me." It's a true statement — any given site is not meant for everybody. It's meant for a target audience. You want the right people at your site anyway, so don't be bummed when someone decides it's not their cup of tea.
You need to begin your journey to blog stardom with a summary statement.
In addition to the above, you'll want to determine whether you'll write anonymously or not (if you're writing a money blog, it's common to write anonymously) and if so under what name. You can mention your name in the summary if you like. In past summaries I used my name as "ESI" instead of my real name, Bruce Wayne. I'm trying to keep my true identity on the down low.
Part 4: Develop goals and strategies.
Now to my favorite part — you get to lay out your blog dreams for the next few years!
In this section you'll list goals as well as strategies to reach those goals.
At a minimum you want at least a simple two-year plan before you set up your site. I went for three when I started ESI Money.
This plan can be as detailed or as simple as you want. You can write an entire business plan if you like as if you were going out and seeking investors. Personally, I prefer a simpler solution — a series of bullet points for both the goals and strategies.
Here are the three-year goals and strategies I had when I started my site along with some commentary for each:
Year 1 (2016)
Goals
Email Subscribers: 250
Alexa worldwide: 2,000,000
Daily Sessions (Wk. Ave): 120
Daily Users (Wk. Ave): 100
Daily Pageviews (Wk. Ave): 200
Daily Session Duration (Wk. Ave): 1:30
Revenue: $365
Strategies
Build out site and get it fully functioning
Focus on great content, post two times per week
Network with other bloggers by email and commenting on their sites
Write one guest post per month for the second half of the year
Use Twitter to drive traffic and network
Have ads but do not worry about revenue
Use SEO plug-in to maximize search efforts
Start collecting emails for the future
Comments:
From looking at the numbers, you can see that my goals were modest compared to what I get today, but really they were pretty decent. BTW, they were all attained from Google Analytics except the Alexa number. Alexa lists the top sites in the world. In this case I wanted to be in the top 2,000,000 or better (lower).
As for revenue, I figured earning a dollar a day was a good start. 😉
From looking at the strategies you can see that I was primarily focused on traffic. All the items except one (ads) were traffic related. This is how I think all new blogs should start and we'll cover this later.
We'll also talk later in this series about why I believe you should start your site with ads.
Year 2 (2017)
Goals
Email Subscribers: 1,000
Alexa worldwide: 500,000
Daily Sessions (Wk. Ave): 1,100
Daily Users (Wk. Ave): 1,000
Daily Pageviews (Wk. Ave): 2,500
Monthly Pageviews: 75,000
Daily Session Duration (Wk. Ave): 2:30
Revenue: $1,200
Strategies
Move posting up to three times per week
Try some paid forms of driving traffic (Facebook and Pinterest)
Write two guest posts per month (24 for the year)
Continue using (and try to grow) Twitter
Convert to new ad company if I have the stats
Create an ebook giveaway for collecting emails
Use SEO plug-in to maximize search efforts
Try a few affiliate programs I believe in
Comments:
I'm still mostly focused on traffic, but I am doing a bit more on revenue as the site grows.
My main traffic driver at this point was guest posts. I wanted to start with smaller sites and work my way up to larger and larger ones as the year went on. (BTW, I also included web and podcast interviews as "guest posts".)
Year 3 (2018)
Goals
Email Subscribers: 2,500
Alexa worldwide: 250,000
Daily Sessions (Wk. Ave): 1,750
Daily Users (Wk. Ave): 1,500
Daily Pageviews (Wk. Ave): 3,500
Monthly Pageviews: 105,000
Daily Session Duration (Wk. Ave): 2:30
Revenue: $3,600
Strategies
Move posting up to 3.5 times per week (three days a week every week and once every other week on a fourth day)
Ramp up paid forms of driving traffic that are working
Continue using (and try to grow) Twitter
Write two guest posts per month (24 for the year) for only sites larger than mine
Look for more affiliate offers and consider my own products to generate revenue
Use SEO plug-in to maximize search efforts
Create two more ebook giveaways for collecting emails
Comments:
I wanted to keep driving traffic while also monetizing the site more aggressively (one reason I went to FinCon last year was to find a few companies I could work with to do this). $300 a month didn't seem to be too much to ask. The next year I'd be looking for much, much more.
I thought guest posts would keep the traffic coming, so I wanted to stick with them.
I would have been happy if I had hit these goals. Turns out I blew through them. I hit the 2017 goals in 2016 and surpassed the 2018 goals in 2017. So I am thrilled to be sure.
I re-did 2018 goals last year, then I bought Rockstar Finance and had to re-do them again.
Almost nothing went as I had planned. But you have a plan, work it, and adjust as you see what works and what doesn't.
I also probably underestimated what I thought could be done, especially on the revenue side (any site with 100k pageviews per month should be earning at least $1,250 a month). Then again, my goal was to hit that by the end of the year, not every month of the year.
You will probably see similar differences between your plans and what actually happens. But setting goals and strategies still has a place and is worthwhile. I actually adjusted within the years once I hit each goal, just to keep myself challenged. You should do the same.
You can be as detailed or as brief as you like. But you do need to know 1) what you'd like to accomplish and 2) how you plan to get there.
Wrap-Up
Here are a few final thoughts to close out this post:
You don't need to complete the above with the tenacity of a CEO, but you do need to think about each part and put some effort into completing the tasks.
Think these issues through. Write them down and revisit them regularly. They will keep you on track.
Will these ensure that you're successful? No. Have others been successful without them? Yes. As such, you may be tempted to blow these off. Do NOT do it! While they will not guarantee success (nothing will) they do give you a much better chance at it.
Most of the items above will change over time as you get new information, reach some of the goals, and so forth. That's fine. For now you're making an estimate of what your site will be about and what it will accomplish. You'll need to adjust over time just like any great business person.
That's it for Step 1. It's a lot, right?
Is there anything I missed? Any questions?
For the next post in this series, see Five Steps to Creating a Winning $25k Blog, Step 2: Design a Great Website, Part 1.
P.S. If you want to cut to the chase and start your blog now, I recommend contacting BigScoots for their superior web hosting performance.