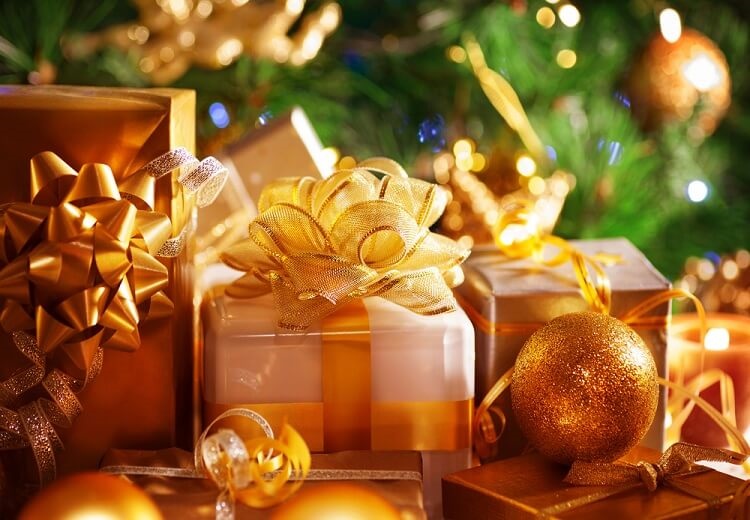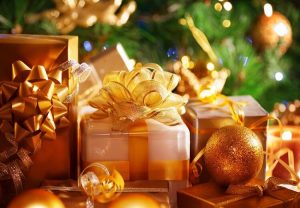 Last year I posted several holiday gift ideas and the post went over quite well.
It seems we all have those hard-to-buy-for people and a few extra suggestions were welcome.
So like last year, I went into my Amazon order history and picked out some ideas based on what I liked.
I also threw in some oldies but goodies that I have loved over the years.
And I've arranged them by category just to help.
Let's get to it! Here goes:
Books
I think you all know I'm a big reader/listener. Here are some great books I 100% recommend — some money-related and some not…
Of course there is my list of the only five personal finance books anyone needs to read, so if you haven't read those, start here.
If you're looking for something new about money I highly recommend The Next Millionaire Next Door. It's a current-day version of the great original and well worth the read. It's so good that it may make it into my top five…
I also recommend The Simple Path to Wealth for those interested in investing. I reviewed it here.
Rich Habits – The Daily Success Habits of Wealthy Individuals is also a winner. It's a short read (I read most of it on a plane flight) but packed with great info!
If you want a great real estate book, I enjoyed Building Wealth One House at a Time. Wish I had written that one myself.
My parents simply loved Motorhome and RV Retirement Living: The Most Enjoyable and Least Expensive Way to Retire, a book we got them as a gift.
Side Hustle: From Idea to Income in 27 Days is a great book if you're looking at developing a side business to make some extra money in the New Year.
If you're looking for something to help you improve your life in a big way, check out The Miracle Morning — I wish I had found this book years ago — my life would have been so much better earlier. I've told you how getting up early can make you wealthy and this book will help.
Elon Musk: Tesla, SpaceX, and the Quest for a Fantastic Future — I was in a Tesla showroom in Denver when I ran into another customer who couldn't stop gushing about this book, so I HAD to read it. I'm glad I did! It was so informative and interesting. Whether you love or hate Musk, you can't deny that he ranks among the great entrepreneurs and inventors of our time. His story is even made more compelling by the fact that he could have sailed off into the sunset with millions after selling other businesses, but instead risked it ALL for his businesses today.
Washington: A Life — One of the best books I've read in my life. I visited Mt. Vernon shortly before I read this book and now want to go again. It really made Washington come to life. I'm going to listen to Grant next.
If you want something a bit more relaxing, I recommend Sailing For Dummies. I'm interested in sailing (know nothing about it), wanted a good overview, and this has done quite nicely. I have enjoyed it. And I might take a sailing class next year if we get to the Caribbean. 🙂
For fiction reading, I can recommend The Rooster Bar. I've been a Grisham fan from day one and this one is GREAT! On my list for myself this year is his new one, The Reckoning. I'm sure it will be good too.
If you prefer to listen, I can highly recommend a membership to Audible. I've been listening for a few months now and LOVE it!
Entertainment
You have to enjoy yourself in early retirement, right? Here are a few products that have helped me enjoy some of my free time…
Travel
I hate traveling itself (especially planes), but love to be places. These are the products that make the trip a bit easier to handle…
Eagle Creek Pack-It Specter Sac Set – 3pc Set — I recently bought these when I couldn't find the right holder for all my electronic accessories. The small and medium sizes work great for holding my chargers, cords, etc. — everything it takes to do mobile computing.
Pro Packing Cubes – 6 Piece Lightweight Travel Cube Set — Great combination of usefulness and good price when it comes to packing clothes. These are currently my go-to items and I've used them several times with great success.
Osprey Packs Skarab 32 Hydration Pack, Carbon Grey, Medium/Large — Currently my go-to pack for a travel personal item (which could change, I'll be looking at others) and hitting the trails in Colorado (likely will NOT change for this purpose). I love Osprey and this mid-size sort of pack as it's a balance between storing enough stuff but not being too big.
Workout
Just a couple tried and true accessories that help with my workouts…
Miscellaneous
A hodge podge of great items…
That's my suggested list for this year. See anything you like?