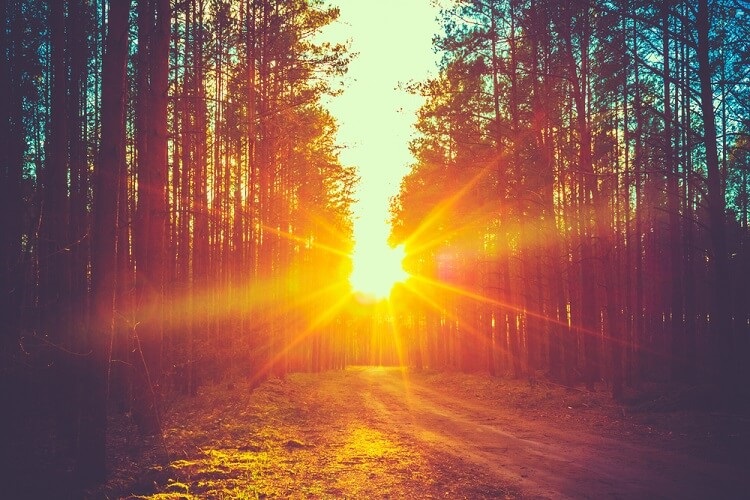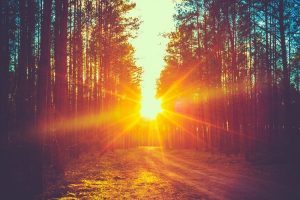 You may have noticed in this site's right sidebar that there's a section titled "what I'm reading now" about two-thirds of the way down the page.
Listed there is a book titled The Miracle Morning: The Not-So-Obvious Secret Guaranteed to Transform Your Life (Before 8AM)
. I actually read it for the first time a few months ago and have been re-reading it again both for myself (to see what I may have missed the first time) as well as to dig deeper into it for this post.
Short summary: I LOVE it!!!
And while I wouldn't say it's changed my life, I would say it's made my life much better.
But before I get into that, let's discuss the main concepts in the book.
The Miracle Morning
Let's start with Amazon's summary of the book:
What's being widely regarded as "one of the most life changing books ever written" may be the simplest approach to achieving everything you've ever wanted, and faster than you ever thought possible.
What if you could wake up tomorrow and any—or EVERY—area of your life was beginning to transform? What would you change? The Miracle Morning is already transforming the lives of tens of thousands of people around the world by showing them how to wake up each day with more ENERGY, MOTIVATION, and FOCUS to take your life to the next level. It's been right here in front of us all along, but this book has finally brought it to life.
Are you ready? The next chapter of YOUR life—the most extraordinary life you've ever imagined—is about to begin. It's time to WAKE UP to your full potential…
Here's my summary with a bit less hype:
If you get up earlier than you do now you can find the time to work on (and accomplish) the major things you want to do with your life that you "don't have time for".
More Detail
There's a bit more to it than that (of course), so let me briefly take you through the highlights of the book.
It begins with what the author calls three imperative arguments:
You are just as worthy, deserving, and capable of creating and sustaining extraordinary health, wealth, happiness, love, and success in your life, as any other person on earth. It is absolutely crucial—not only for the quality of your life, but for the impact you make on your family, friends, clients, co-workers, children, community, and anyone whose life you touch—that you start living in alignment with that truth.
In order for you to stop settling for less than you deserve—in any area of your life—and to create the levels of personal, professional, and financial success you desire, you must first dedicate time each day to becoming the person you need to be, one who is qualified and capable of consistently attracting, creating, and sustaining the levels of success you want.
How you wake up each day and your morning routine (or lack thereof) dramatically affects your levels of success in every single area of your life. Focused, productive, successful mornings generate focused, productive, successful days—which inevitably create a successful life—in the same way that unfocused, unproductive, and mediocre mornings generate unfocused, unproductive, and mediocre days, and ultimately a mediocre quality of life. By simply changing the way you wake up in the morning, you can transform any area of your life, faster than you ever thought possible.
So if you want to "be all you can be", one step is to start your day off right and use what is now likely sleep time to get up early and improve yourself.
Not a bad message, but as a life-long night owl, I hadn't bought into the book this early on. I got it because a friend recommended it, but you could color me skeptical at this point.
The book recognizes the fact that many reading it will have the same feelings. Thus it spends a good bit of time (once it springs it on you that you need to get up earlier) telling you how to make the most of your sleep time as well as doing the common sense thing — go to bed earlier.
What to Do in the Morning
The book suggests you get up an hour earlier than you are currently to seize the day.
It also provides a list of what you should do in that hour with the acronym SAVERS as follows:
S – Silence (could be meditation, prayer, deep breathing, thinking grateful thoughts, etc.) — 5 minutes
A – Affirmations (telling yourself how great you are) — 5 minutes
V – Visualization (thinking of what you want and visualizing it in your mind) — 5 minutes
E – Exercise (I don't think this needs an explanation) — 20 minutes
R – Reading (also self-explanatory) — 20 minutes
S – Scribing (writing down your thoughts/impressions/plans/etc.) — 5 minutes
And believe it or not, if 60 minutes is too long, the book has a 6-minute version for those of us too stressed to spend a solid hour on improvement. 🙂
That said, it doesn't seem like those 6 minutes would yield much.
Of course you don't have to do SAVERS. You can customize the time however you want to use it. The main idea is that you get up and work on improving yourself and your life — whatever that means for you.
The book ends with a challenge to try it for 30 days and see what happens.
What I've Done
Over the past few months, I've done a modified version of this including:
I get up 40 minutes earlier than I used to (6 am now — 6:40 am in the past). And I get up at 6 am EVERY day, not just work days. Supposedly if you get up at the same time every day it's good for your sleep, which I have noticed some improvement in.
After I get ready for work, I have my coffee and do a bit of Bible reading (usually Psalms and Proverbs since I need both something uplifting and some wisdom for my life).
I also have a protein drink and read a few pages of a book I want to tackle. It doesn't seem like much, but just two pages a day is 60 pages in a month — much better than I'd do sleeping in. 🙂
I then play a couple of challenging games on my phone (chess is one, of course) to give my brain a bit of exercise/challenge.
If it's a day where a post comes up, I'll check ESI Money to be sure all is good. Then I'm off to work.
This is my pre-retirement work day schedule. If it's a weekend or vacation, which is pretty much every day now, I go to the gym instead of going to work. I'm not a huge fan of working out early, but I LOVE having my workout done by 9 am, so I force myself.
I'll be expanding the routine as I ease into a better post-retirement plan. Stay tuned.
My Results
So, has my world been completely changed by this? As I said above, it has not. But it has been improved in the following ways:
Just the process of getting up at a specific time and planning around that has helped me improve my sleep. I go to bed about 10 pm every night and sleep way better than I used to. Of course my improved workout plan has something to do with that as well but the workout plan itself is made possible by getting up earlier. I get things accomplished in the morning that frees up my nights to workout after work.
I have read a couple books that I would NOT have gotten to if I hadn't started this.
I complete my Bible reading when I'm fresh instead of squeaking it in at night when I'm dog tired. Much better.
I have a quiet time to myself (the rest of the house is asleep) where I can just enjoy the peace and calm before a hectic day. It seems as if this allows me to think clearer and come up with new/better ideas for work, this site, my personal life, and so on.
There are Tons of People Doing This
Do you know how sometimes you start to think about an idea or concept and then you begin to see it discussed again and again? Well, that's what's happened to me lately with the "get up early and improve your life" line of thinking. Here are a few pieces I've run into lately:
Can It Make You Rich?
Let's wrap this topic up and get back to the topic of money.
Just consider what the impact could be if you got up an hour early and spent part of that time working on your finances. You could:
You can probably think of a lot of things you could do with an extra hour every day of uninterrupted time. You could work to improve on any area of your life — not just finances — and make a big, positive impact.
So, what do you think of the idea? Anyone willing to take the 30-day challenge? Anyone already doing something similar to this in the morning? If so, I'd love to hear your results/thoughts.