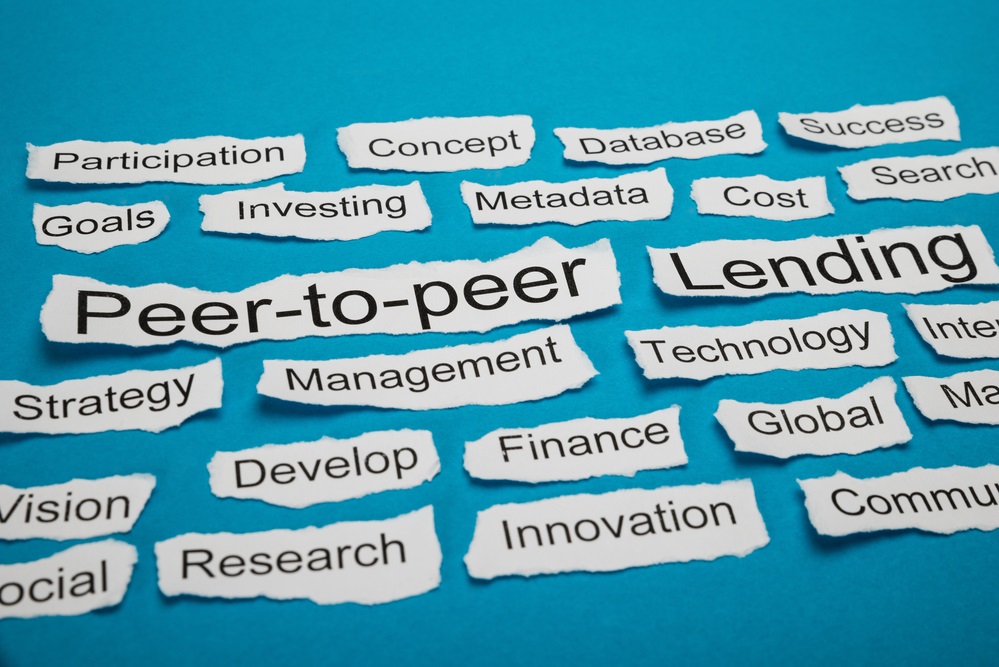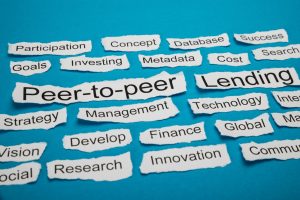 As many of you know, I've been a P2P investor for almost two years.
For those needing to catch up, here's my last P2P results update.
I had weathered the Lending Club scandal of firing its CEO and thought all was well. I was pulling money out to get me down to the $50k mark or so, but I was planning in sticking with them after that.
Then in late May I received an email from Lending Club. It read as follows:
Important Update for Your Lending Club Account
Account ending in: XXXXXXXX
Dear ESI,
Thanks for being a part of Lending Club. As part of our ongoing commitment to your financial security, we're taking steps to strengthen the security of your account.
We continuously look to enhance our customer verification processes and started asking some investors to submit documents that confirm their identity and current residence. To increase the safety of existing investor accounts like yours, we need you to submit a copy of a valid government-issued photo ID by May 31st in order to continue investing on the Lending Club platform. Doing so helps us safeguard your account and ensure that transactions are authorized by you.
Sending the document requested should take only a few minutes of your time.
To quickly and securely upload your document, click here to access our investor document center.
If you'd rather fax us, please fax the following information to XXX-XXX-XXXX:
• Your name
• Your account number (you can find it in your Account Summary)
• A copy of your government-issued photo ID
Once we review your document, we'll email a confirmation to you within one business day. We'll get in touch with you if we have any more questions or need additional information.
It's important that you complete this by May 31st so you can continue to invest with us.
If you have any questions, please feel free to contact us at [email protected] or (844) 409-0619.
Thanks for investing with us,
Lending Club Investor Services
This seemed a bit fishy to me.
First of all, I was wondering why they needed a copy of a "government-issued photo ID". I don't think I've provided one to any other company I've ever dealt with (Vanguard, Fidelity, Prosper, etc.)
Second, it was late May and had this "act now" sort of messaging that phishing scams use a lot.
Third, the email address they listed was [email protected] while on their site it was [email protected] Not a huge difference but it just seemed off. I'm suspicious that way.
Besides, I'm not a big fan of providing my personal information to anyone when it's not needed. Let's face it, companies get hacked. Even companies who people say "will never get hacked" (like banks) get hacked. The less they have of my personal information when they do get hacked, the better.
So to be safe I went to Lending Club's site, got their official contact email, and sent them back this reply:
I received an email that was supposedly from you saying I needed to provide you with a government issued ID. I want to know if this was actually from you or if it was a phishing scam.
If from you, it said I would not be able to invest with you if I did not provide it. I do not want to provide it, so please let me know my options for de-investing with you. I don't provide ID to any other investment service (Vanguard, Fidelity, Prosper, etc.) and I'm skeptical that 1) you really need it and 2) you could keep it safe from a hack attack.
Please respond to this email address.
Thank you,
ESI
After a day or so they responded back as follows:
Hello ESI,
Thanks for contacting us and we can assure you that this is not a phishing attempt. We take your security seriously.
As part of our ongoing commitment to your financial security, we're taking steps to increase the safety of your account. Please note, if we do not receive the requested document(s) required to verify your information by May 31, 2017, your account will be restricted.
Account owners with restricted accounts cannot participate on the LendingClub platform, which includes adding funds, purchasing Notes, buying or selling Notes on Folio, and withdrawing funds. You will continue to receive payments to your account from your outstanding Notes; to the extent borrower payments are received.
To quickly and securely upload your document, click here to access our investor document center.
If you would prefer to close your account, you may be able to liquidate your portfolio prior to maturity by listing your Notes for sale on the trading platform operated by Folio Investing.
Please note that liquidity is not guaranteed and if you haven't already done so, you may find it helpful to read more about the trading platform on our website by clicking here.
Once your account is liquidated, please reach out to us to request a close account form.
If you have any questions, you can reach us at (888) 596-3159.
Best Regards,
LC
Now let me say that I have no idea why they really wanted my photo-ID. It's certainly not to "increase the safety of my account."
More likely some exec decided that they could use the info in some way and thus they decided to collect it.
If it was required by law I'm sure they would have told me that.
I replied with the following:
I am not happy with these options.
I'm ok with no additional investment, but I would prefer to withdraw money as loans are paid, not sell them at cut-rate prices just to clear out my account.
This is what I'd like to do, so please send my request to a higher level for approval.
This has absolutely nothing to do with my "financial security" (how could it?) and everything to do with you all requesting sensitive information from me that is not required subject to being lost or stolen.
I ask that you reconsider and give me a waiver.
Thank you,
ESI
Then there were crickets.
I sent them the message again a few days later and a day or two after that they replied with the following:
Hello, ESI.
Thank you for your email and sorry for the delayed response.
Your account will be eligible for withdrawals after May 31st. However, we are unable to waive the ID requirement within your account.
If we do not receive an ID by May 31st, you will be unable to invest in new Notes through your account.
We hope this is helpful. Please feel free to contact us with any additional questions.
Best Regards,
LC
Still not absolutely sure what this meant, I tried to clarify:
So just to make sure I'm clear, if I do not provide my ID then:
1. I'll still be able to withdraw funds
2. I will not be able to make new investments
Is this correct?
They responded a couple days later:
Hello ESI,
Thank you for your email and you are correct.
We hope this is helpful. Please feel free to contact us with any additional questions.
Best Regards,
LC
So now I'm withdrawing money as the loans come due and I'll draw it down to nothing over time. At the rate it's going it could take me well over a year.
If they hadn't backed off a bit my plan was to file a complaint with the SEC and the FTC (note the section at the top where you can voice a concern about a company handling your personal information.)
Anyway, I'm done with Lending Club.
It's not a big loss as their returns were very low for me (3% or so) and I'm not sure they will come back up.
Prosper's are at 7%, so I'm good with them.
Just wanted to give you all the complete story as well as a head's up.
Update: In my 2017 financial update, I noted that I'm still liquidating (Prosper too).