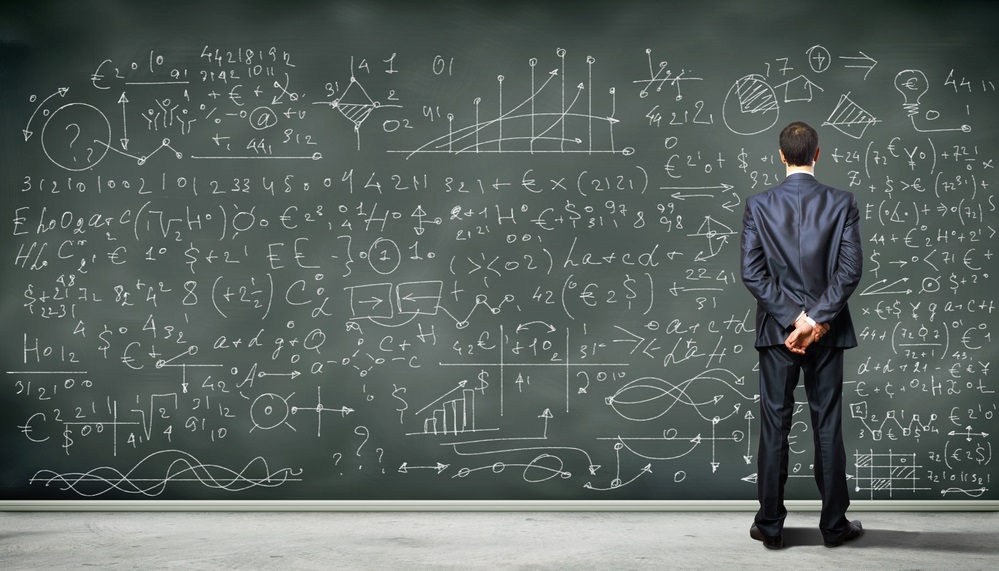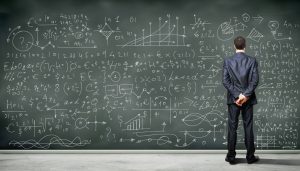 Though I'm retired, I still have LinkedIn as one of the tabs that comes up when I open my browser each morning.
I usually look at a few articles as well as check notifications to see what's happening with people I know — just to keep in the loop a bit.
Just like on other social media platforms, people often post inspirational or thought-provoking comments.
A few months ago I ran into one that really made me think. The title was "invest in yourself".
An Interesting Commentary on Investing in a Career
Here's what the post said:
There are many people who easily splurge $2,000 on a vacation, but would hate to drop $20 on a new book. Wealthy people would never neglect their education. They realize that the more educated they are; the better decisions they can make in their future. They pay a premium price for advanced knowledge.
Personally, the bigger and better my library became, the bigger and better my house became. When I select education over entertainment, I find big results every time. There's nothing more satisfying than knowing more about yourself and the world in which you live.
The unfed mind devours itself. -Daniel Ally
This could apply to a number of subjects people need to be educated on, but since it was on a career site, I looked at it from that perspective.
Besides, it's my experience that people are reluctant to spend on their careers.
The Quandary of Spending on Career Education
The quote stirred up several thoughts that I'd like to share with you:
We've already established that 1) your career is a multi-million dollar asset, 2) that by taking seven proven steps you can make it worth millions more, and 3) that continuing to learn and develop skills is one of those key steps.
In addition, we've listed the skills that grow your career and earnings.
Given those, almost any investment in the right skill/education (within reason of course) will be worth the cost. In fact the payback will likely be multiple times the cost (i.e. a $1,000 seminar to train you how to negotiate will probably earn you tens of thousands of dollars over your career.)
Of course, the investment doesn't have to be that expensive. For goodness sakes you can get books for free at the library.
However, even with the significant economic benefit to learning, I can't disagree with the conclusions above — that people are far more willing to splurge on something like a vacation, new car, electronics, etc. than invest in themselves. They often don't bat an eye at the former expenses but think it "strange" to spend money on their career even though they have so much to gain.
Even when they do spend to try and improve their finances they often avoid career-related options for less beneficial choices. For instance, many people are willing to spend on studying how to pick the best stocks/mutual funds (which is a fool's game IMO). And yet they won't do the same with their careers even though the career payback is both much more likely and much greater.
I can't argue with the fact that "wealthy people read." It's been well-documented. It's strange to me that many people haven't picked up a book since they left school (I know a TON of people who fit into this category).
Not sure I agree with the "pay premium price for advanced knowledge", but I do understand what he means. Successful people are willing to spend money to learn and grow. They do this because they get back (in increase earnings) more than what they invested.
As for the "bigger and better library" leads to a "bigger and better house", I'd rephrase that last part to "bigger and better bank account." I'm not one to really advocate or want a "bigger and better house" throughout my lifetime (in fact, a house that's too big can actually harm your net worth). Once I got to a "good enough" house that was fine.
It's true that far too many people complain that they "never have time" to do this or that, then spend five hours a day watching TV. Ugh.
There are likely some key thoughts I missed but I'm sure some of you will add to my list in the comments below.
Reasons for Limited Career Education Spending
So why are people reluctant to invest in their careers when the payback seems like a no-brainer?
Here are some of the reasons why people might not spend on career education:
Because they don't want to spend money at all.
Because they don't want to make the time to improve their careers.
Because they are tired from working all day — they put all their energy just into getting the job done.
Because they don't know what to study or where.
Because they don't understand the payback.
There are probably more reasons as well. Please share your thoughts on why this happens.
BTW, I'm not saying that no one spends on their career. Obviously there are billions of dollars spent on books, seminars, training, etc.
My issue is with the "average guy" who often complains about never getting ahead but then doesn't invest in himself. I've known scores of these individuals during my working life and have had several of them comment on my blogs. They are more the rule than the exception.
Investing in My Career
I invested in my career in several ways. Sometimes it was intentional on my part and sometimes it was an investment of time/effort I made for one reason but then also benefited my career.
Here are a few of the ways I did this:
Speech, drama, and debate — In high school I learned quickly that I was not going to be the star athlete. Or any athlete at all. So I focused my attention on speech and debate competitions as well as appearing in several plays. Collectively these helped me become comfortable with speaking to groups, being on a stage, and so forth. These skills helped me do well in grad school (I was a great presenter of our class projects) and once I went into business these skills were critical to my success. Warren Buffett was right, public speaking skills are worth a small fortune.
College and advanced degrees — Of course my formal education was a big benefit to my career. My MBA alone helped me earn extra millions I would not have otherwise been able to earn.
Student leadership — Starting in high school and hitting its peak in college, I began to become a leader in various organizations. It started by accident. I was elected president of the National Honor Society because I missed a meeting, no one else wanted to do it, someone nominated me, and the rest is history. Later, as I gained confidence, I began seeking out leadership positions. I learned SO much and so many skills (many of which are on the list above) that would later help me through my life and career.
Mentors — I've had great mentors throughout my life — teachers, bosses, older executives within my organization, and friends. They all invested a lot of time and effort in me and I, in turn, tried to help those who knew less than I did (which was no one at the beginning but became more people over time).
Classes — I was fortunate enough to work for companies that invested in their employees and was able to take many classes/training sessions as part of my work. I had classes from Day Planners, Seven Habits of Highly Effective People, and The Oz Principle to name a few. One company had its own in-house training program for public speaking (which I was good at but became better at). The lessons I learned here usually not only benefited my career but also my personal life (Day Planners and Seven Habits especially).
Reading and listening — I have been a life-long learner. Since college I have never stopped reading (books, magazines, websites) and listening (audio books, podcasts) to grow in knowledge. Even to this day when my career is over, I still consume new material at a frantic pace. I read tons of blogs, always have a book or two I'm reading (yes, at the same time), and have many podcasts that I listen to while walking (my morning walk is alone, then I walk twice per day with my wife). I even listen to audio books in the car whenever I'm driving alone (which isn't often these days).
The results have been tremendous. I had large, steady salary increases over my 28-year career. If I had not invested in my career, I know I would have earned much less.
I don't say these things to hold myself up as a great example or pat myself on the back. I have known many who were much better learners than I was (and much more successful as a result).
I'm sharing this in the hopes that you can see the various ways to learn and grow and know that if I can do it, you certainly can.
And you can likely do it even better. I wasn't intentional about it much of my career. I simply studied what interested me. If I had instead focused on the key skills that would get me ahead, I'm sure I would have done better.
So do you have a plan to grow your career skills and abilities or have you done so in the past?
If so, please share what this looks like for you. If not, let me know why not.
P.S. For those who prefer a video version of this post, see the ESI Money YouTube channel.