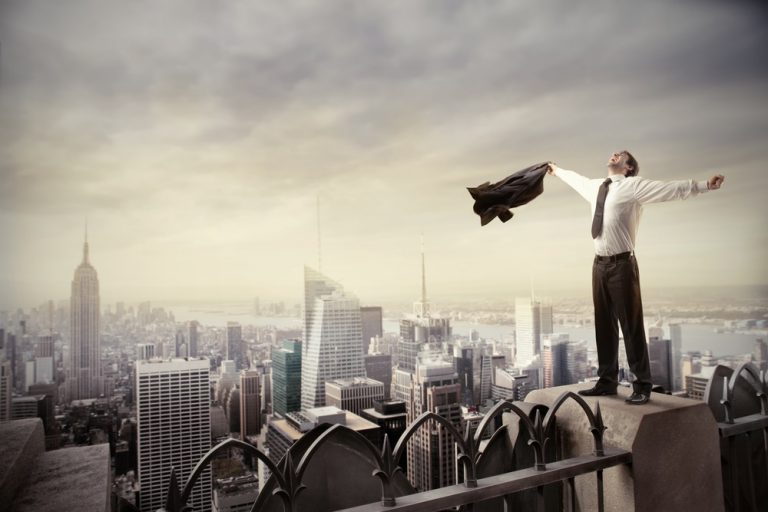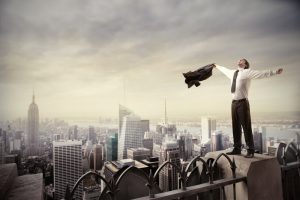 Last time in this series I shared the events that led to an interesting work transition for me.
This time we'll wrap up the series by highlighting the last three jobs I had before I retired (two of which you know a lot about already.)
As usual, these three feature a lot of twists and turns, so hold on to your seats.
Best Job of My Life
After the transition detailed in the link above, I moved to what in retrospect was the best job of my career.
I went from being a marketing executive in a $300 million company to being the entire marketing department for a $10 million company.
It would seem like this was a "move down" at just the time when my career should be hitting peak earning years, but there were so many great things about this company that made it awesome.
Here are some highlights:
Great owners and people. I met the owners while volunteering as noted in the last post. They were as kind and genuine as bosses as they had been while working on the fundraising project.
Small company. The atmosphere was more like a family than a company. Our offices were on the bottom floor of the owners' house and looked out over a lake. There were six of us in the office, eight if the owners were in. Over the years I knew more about how their house operated (since we ran things when they were gone from October to March — they moved to their southern homes when it got cold in Michigan) than I did about my house.
Increase in salary. You'd think a $300 million company would pay more than a $10 million one, right? Not so. They both had about the same amount of profit as they were in industries with vastly different margins. So when I made the move, my salary went up nicely.
Great added compensation. In addition to my salary I had a car allowance, extra 401k contributions (the owners would put in annual supplemental contributions in our 401k of $10k or so), HSA contributions (we switched to a high deductible health plan and they put in the annual deductible ($4k) into our HSAs), and bonuses (which we hit every year). Life was great!
Limited hours. I worked Monday through Friday from 7 am to 5 pm. I took two hours off in the middle of the day to swim. No evening work. No weekend work. This gave me lots of time at home when my kids were growing up. It also allowed me to be the coach of my son's soccer and basketball teams and to be at every event each of our kids was in.
Limited travel. I would go somewhere maybe once a quarter. Again, this translated to more time at home.
Easy workload. I could have run their marketing department in two days a week. The stress was near zero. I did get bored a bit, but that led to…
Time to blog. Since I had time on my hands, I started a few blogs, one of which became a relatively successful money blog. After Google, the blog was the top driver of traffic to our company website.
This was the perfect job with the perfect people at the perfect company. I was going to retire from this job for sure.
Yes, my career wasn't growing and I wasn't earning the big salary increases I had earned in past years, but I was still making a ton of money. I didn't need to be greedy, did I? Besides, on a per hour basis this was probably the highest salary I ever made by far.
What I Learned
I learned a lot while having this job including:
You can make more money in a small company. I always thought that small company = small paycheck. Not so. This was the first really small company I worked for and it taught me that compensation can be even higher than what large companies pay.
It's rare, but great places with nice people and decent hours do exist. This was BY FAR the best place I ever worked (did I mention that?) and a set-up that most people only dream about. I'm so thankful I had time here.
It's ok to pull back on your career if it's done on purpose. I wasn't getting those 8% annual raises here and probably could have earned more elsewhere. But 1) the other forms of compensation made up for part of it, 2) the time spent at work was as low as it could go and 3) the environment was so pleasant that it was totally worth it to me. Plus I had done so well managing my career early on that I could get 3% annual raises for nine years and still average over 8% increases throughout my career. 🙂
Even paradise can get annoying. It was a bit boring as I mentioned, but blogging made up for most of that. But there was another form of aggravation. A couple of the sales people (who were in the field and not at our home office) were quite annoying. And since I had to work often with them, they made the job frustrating at times. Hence I tried to keep them at arm's distance and attempted to limit communication to email as much as possible.
But overall, this was a great job.
What Happened Next
It would have taken something really special for me to leave that job. And guess what? Something special came along. I was asked to be the president of a $100 million company.
I detailed this job and the move to Oklahoma as well as how it ended (hint: not good) in The Day My Most Valuable Asset Took a Hit.
We then moved to Colorado (which I love) into a job with a crazy boss, so I eventually retired. I detailed that transition in I Retired!
Wrap Up
So that's it. You now know the story of all my jobs from high school until I retired.
Looking back, it was quite a roller-coaster ride — full of high highs and low lows. But overall it was a good career, interesting and challenging, and one I'm thankful for. And of course it provided nicely for our family.
By the way, just for the record, this series covered (excluding the pre-college, college and graduate school jobs):
28 years of work experience
11 different positions
10 different companies (only 7 if you don't consider sub-division changes)
7 promotions (5 by changing companies and 3 within the same company)
6 cities (all in different states)
The Future
One question remains: Will I ever work again?
When I first retired I thought I probably would at some point. Now I'm not so sure. Working means having a schedule, reporting to a boss, getting up to do something you may or may not enjoy, etc. Just don't know if I have the patience for that stuff.
Even a teaching spot or part-time consulting gig sounds less appealing as the days go on.
This blog fills much of the need I have to create and be challenged without being too taxing, so I really don't need a job for the personal accomplishment factor. And I don't need the money.
That said, now that I'm retired people keep throwing jobs at me. I've been offered a handful and told about numerous others. My colleagues just can't seem to believe I want to be retired. 🙂
Anyway, we'll see what happens. Rest assured, I'll keep you in the loop!
If you want to read this series from the beginning, start with My Jobs, Pre-College.