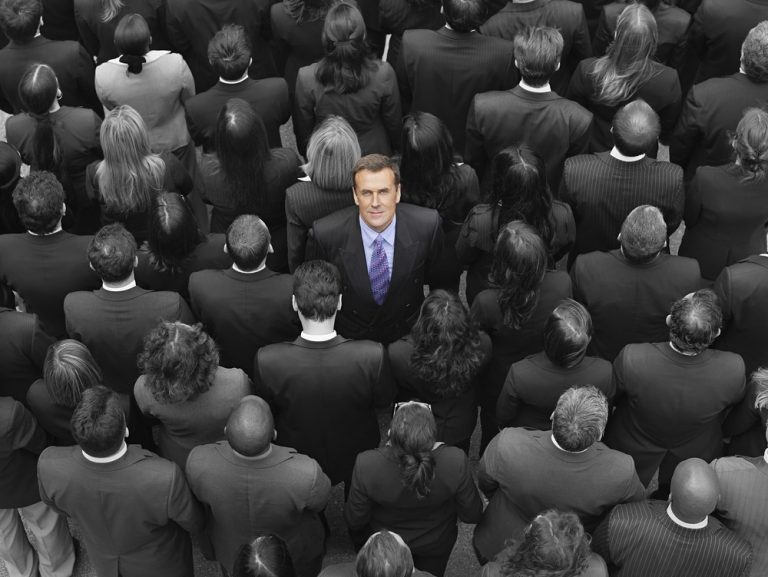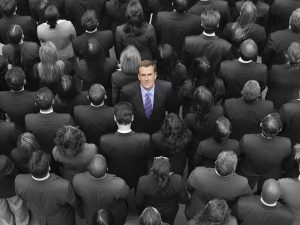 Last time I shared some of my career history I left off when my company had a big downturn.
Today I continue this series by giving details on the next position I held.
As you recall, the company was doing poorly at a key time period and the blame was being placed on my shoulders.
At the same time, a few other things were going on:
As I mentioned in the last post, this job was less than ideal. So I had been looking for other opportunities for a while but I simply couldn't find anything suitable.
The president had brought in a good friend of his (a "consultant") that was looking at company "strategy." She had a background very similar to mine and was focusing a lot of attention on my department. Could I see the hand-writing on the wall?
During the last eight months or so in this job, I started a volunteer position for a charity that would play a big role in my career. More on that in a minute.
As the smoke cleared from the business disaster, a few things became perfectly clear:
Someone was going to be the fall guy for the poor performance.
It wasn't going to be the company president or his buddies.
It was going to be me.
How could I be so sure? Check out this story — it's almost unbelievable to me even to this day.
I wasn't sure what was going to happen. Would I be fired (if so, I had my one-year employment contract to fall back on)? Demoted? Reprimanded but retained? The company president had met with me and said he was disappointed with "my" plan (if you wonder why I'm putting that in quotes, see my last post.) In addition, he was frequently mentioning the skill and experience of the consultant to everyone.
As I was trying to decide what to do, I walked towards the office of the Human Resources VP one day (I had something to discuss with him — I can't remember what it was.) FYI, we had an open office plan — everyone was in cubicles. As I turned the corner and walked into his cube a bit, I realized he was not there. But what was there, and staring me straight in the face, was his big computer screen. On it was an open document and I could see the heading had something to do with "marketing" (my department.) I wanted to see what it said, but was hesitant because 1. I wasn't sure if it was ethical and 2. I was in the open and visible to everyone — my head was above the cube's walls. I could be spotted in an instant.
I inched in a bit closer (not much, but I did want to see it). The 5 to 10 seconds I was there was enough to get the gist of the document — it was an offer letter to the consultant for my job. Yikes!
I beat it out of there quickly, knowing now that I was going to be replaced, and soon, one way or the other. Either I was going to be fired or demoted. Again, I had my contract so I knew my salary wasn't going to go down if I was kept, but still my job would be different — certainly less responsibility and likely more difficult.
I can't remember how the next few days unfolded, quite honestly. They were a blur. But here's what I think happened.
At some point, the president shared with me his plan. The consultant was to take my position and I was to take the job of my #2 guy — after I fired him! Yikes!!! This was NOT going to work for me. As I mentioned above, I had been working on a volunteer project. Here's the short version of how this became a factor in my work situation:
A couple that owned a company were volunteers on the project as well.
They saw me in action as the leader of the effort.
They saw what a success it was.
They liked what they saw and asked me to join their company.
Not only was this offer a better position with a good company working for people I liked and admired, but the pay was higher, the bonus bigger, and the other benefits better. It was a win all the way around.
A few days after seeing the letter and hearing what my boss wanted to do, I went into his office and resigned. He was surprised and shocked to say the least and it was sweet revenge just to tell him I was leaving. But I did so with grace and left on a good note. While I wanted to tell him what an egotistical, lying, deceptive person he was and how I wished he would fail in a spectacular fashion, I instead thanked him for the job opportunity and I wished him the best. As I've said before, there's no need to burn bridges — the only person you hurt when you do is yourself.
I learned a great deal from this situation and the resulting transition, but here are highlights:
You need to be constantly networking. This specific instance is one reason I regularly encourage readers here to develop, grow, and work their networks. Doing so helps you out in so many ways and is a big part of making the most of your career. And for me in this case, my network was a lifesaver.
An employment contract is a great thing. I said this last time as well, but it bears repeating. Even in what was probably the worst crisis of my career, the fact that I had a document guaranteeing me a year's pay was quite a comfort. Of course I had worked for that contract and managed my career appropriately to get it — it wasn't just handed to me.
You never know what can happen. A few months earlier, I was the guy that had listened to the company president, used his marketing company to develop a plan, and executed a plan that he signed off on. Now I was the fall guy to deflect blame from him. My, how things can change quickly. It speaks to the fact that you always need to keep your options as open as possible.
It can turn around quickly. I held the new job for nine years (more on it in the next post). It was everything I thought it was going to be and was awesome on many fronts. Out of the toughest of times came my greatest blessing (work-wise.)
As for my former company, the consultant did take over my spot, but she only lasted a year before she fell out of favor with the president and left the company. Their business continued to struggle and most of the people that worked there when I did have left. The president has backed off his time commitment to the business. Later he was pushed out and was allowed to just serve on the board. His #2 guy ran the show after that, then they hired another CEO. He lasted a couple years, took the company through bankruptcy and just couldn't make it work. They closed their doors for good earlier this year.
To read the next post in this series, see My Jobs, Last Three Jobs before Retirement.
If you want to read this series from the beginning, start with My Jobs, Pre-College.