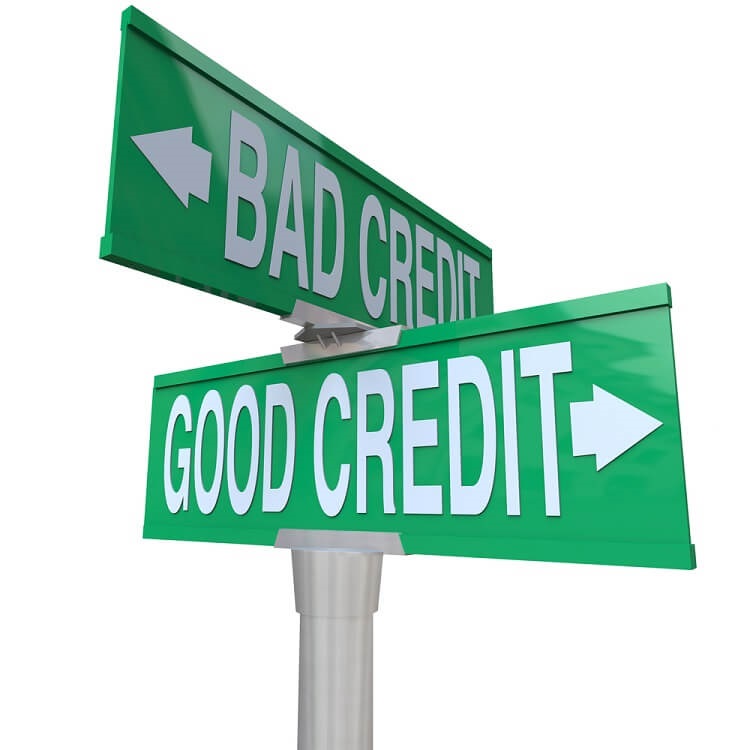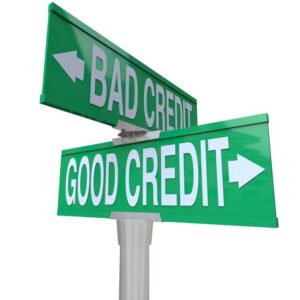 The following is a sponsored post from Lexington Law. The opinions expressed are my own.
Now that it's been a several months since we all had to deal with the Equifax meltdown, it's time to revisit the issue. The smoke has cleared and we can evaluate any needed next steps without the haze of urgency.
Most of America has moved on, but not me. I still think of it from time to time and want to be sure my data is as safe as possible.
As you know, I locked down our credit reports when it occurred. Overall, it's a big pain in the rear since I actually had a couple instances when I wanted to apply for a card, but the issuer rep wouldn't tell me (or didn't know) which credit bureau they used (so I could unlock that one.) They usually say something like "we use all three." Yeah. Very helpful…
One thing I have considered off and on was some sort of credit monitoring service. I hear all sorts of things about various ones — this one is good, that one is bad, and so on. But there doesn't seem to be any clear consensus on which one is best to use. That's why when Lexington Law sent me a note to check out what they had going on, I thought "why not?"
ID Theft Protection
Their main product to protect people from ID theft is called Lex OnTrack Identity Theft Protection.
Here are some highlights of the service:
$24.95/monthly
Geared towards consumers with high credit scores, to give them peace of mind their credit is safe through active identity theft monitoring and swift action should identity theft occur.
Unlike its competitor LifeLock (which I have considered using) which only offers identity protection, Lex OnTrack is the only product on the market that combines both identity protection and credit repair.
On one hand, $25 a month isn't a small amount. On the other, if it avoids ID theft, it's probably worth it.
But more on that in a minute. For now, let's move on to a related part of their business that I didn't know much about.
Facts about Credit Mistakes
I don't need credit repair but I know some reading this may.
That's why I asked Lexington Law to tell me a bit about the issue. They sent me some general facts on credit report problems as follows:
According to a 2013 study by the Federal Trade Commission (FTC), more than 40 million Americans have something that is incorrect on their credit report. While a late payment or derogatory mark from a creditor may seem harmless, it can have long-standing consequences, in some instances staying on your report for seven years.
Improving one's credit score may take time, but it can be done. Bad credit is not irrevocable. Every consumer has the right to good credit and the law is on their side to help them fix mistakes. The downside however, is that fixing errors isn't always easy. Mistakes can take months to correct. Unfortunately, this often means people put goals, like buying a home or taking out a loan, on hold until their credit is better.
Eight million Americans file credit claims yearly, for mistakes that are often discovered when making a big life purchase, such as buying a home. On average, these errors can take four months to correct. It is a process that takes diligence and knowledge. People do not always know how to fix errors on their own and in many cases, errors require specific expertise to get fixed.
Lexington Law is the oldest and most respected name in credit repair. Before Lexington Law, the credit repair space was like the Wild West, with many companies claiming to provide credit repair services with few results to back up those claims. Lexington Law rose above the rest and spearheaded creation of a reputable, legal-based solution for the credit repair industry. Its team of lawyers have transformed the credit repair market, bringing their credit repair legal knowledge and expertise to the everyday consumer.
Lexington Law is the only legal-backed credit repair resource for consumers. It is, at its core, a law firm. Lexington Law's services have helped more than half a million consumers correct errors on their credit reports, such as bankruptcies, tax liens, late payments, and other items that cause bad credit. By providing consumers affordable access to the legal expertise and resources necessary to navigate the complexities of credit repair, Lexington Law has truly democratized the credit repair industry.
Acts such as The Fair Credit Reporting Act (FCRA), Fair Credit Billing Act (FCBA), Fair Debt Collections Practices Act (FDCPA), The Servicemembers Civil Relief Act (SCRA), The Truth in Lending Act (TILA), and even the Health Insurance Portability and Accountability Act (HIPAA), give consumers the legal right to dispute inaccurate items on their credit reports with the credit bureaus and individual creditors. Lexington Law understands the complex consumer protection laws and helps everyday consumers understand their rights and use the law to fix credit errors.
Lexington Law has helped more than half a million clients remove negative items — more than any of their competitors.
It's actually kind of scary to know that credit reports can be so messed up that you have to hire a service to repair them for you. Yikes!
Credit Repair Services
They have three plans designed to help people repair their credit as follows:
Premier Plus ($119.95/monthly): Lexington Law's most aggressive, comprehensive support option, this package complements essential credit repair services with FICO® Score tracking and analysis, identity protection and insurance, a personal financial management tool, and client care from start to finish, including regular updates and alerts.
Concord Premier ($99.95/monthly): The most popular of Lexington Law's service levels, this package includes credit monitoring, alerts when credit reports are updated, a monthly credit score improvement analysis, and access to Inquiry Assist, which gives clients the resources to address score-damaging credit report inquiries.
Concord Standard ($79.95/monthly): Covering the essentials of credit report repair, Lexington Law will communicate with both creditors and the credit bureaus on a person's behalf to ensure fair, accurate, and substantiated credit reports.
This is whole new territory for me. I didn't know people needed much less paid for this sort of service.
So with that said, let me turn it over to you. What do you know/think about these services — both the ID protection and the credit repair? Do you use these? Why or why not?