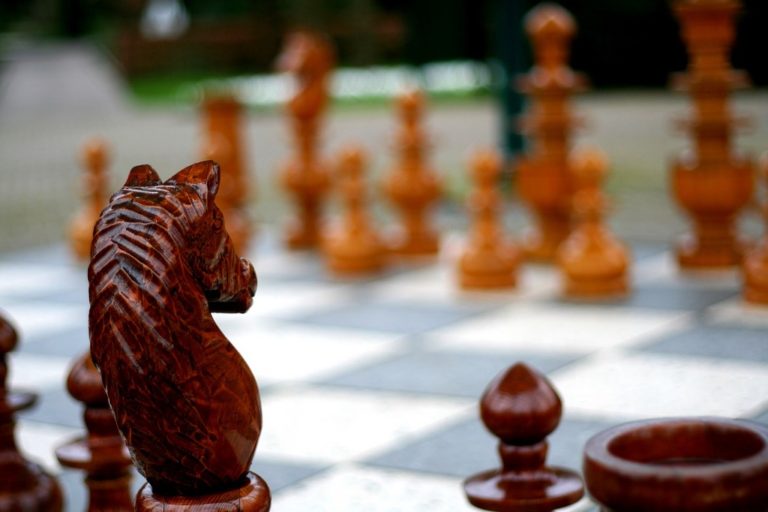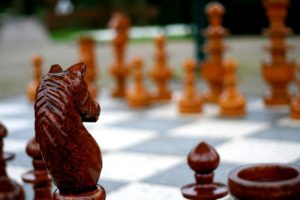 I'm a big believer in learning from people who have actually done something you want to do (versus people who know about a topic "in theory" but miss many of the practical aspects of the issue.)
As such, I'm beginning an interview series where I talk to people who have accomplished something extraordinary financially. Some will have high net worths, some will have grown their careers and incomes to very high levels, some will have retired early, and so forth. If you'd like to be considered for an interview, drop me a note and we can chat about what works best for you.
Today we have an interviewee who has had several financial accomplishments. Most notably he and his wife have a net worth of over $1 million and have annual incomes of close to $500k. Quite impressive!
My questions are in bold italics and their responses follow in black.
At the end, I add some comments from the interview.
Let's get started…
How old are you (and spouse if applicable, plus how long you've been married)?
I'm 50 and my wife is 46. We've been married for 21 years.
Do you have kids/family (if so, how old are they)?
We have 2 children, an 18 year old son (freshman in college) and a 14 year old daughter (high school freshman)
What area of the country do you live in (and urban or rural)?
High-cost northeast suburban area
What is your current net worth?
$1.56M
What are the main assets that make up your net worth (stocks, real estate, business, home, retirement accounts, etc.) and any debt that offsets part of these?
Retirement Accounts (including 401K's, SEP IRA and rollover IRA's: $897K
Non-retirement Accounts: $1K (that's not a typo) 🙂
Home: $950K (with a 20 year mortgage @3.25%, balance of $412K)
Cash: $157K
Potential retirement property in Iowa $30K (?) this is a plot of land bordering a pond with water and power access that we may build a small house on to live for part of the year, adjacent to my wife's family.
Debt: $25K @6% remaining in medical school loans (original balance $140,000)
Not included in net worth above, figures pre-tax:
Unvested Equity in company: ~$180K which will vest in 2018 (60%) and 2019 (40%)
Vested Pension benefit from previous employer: estimated value of $1000/month for life once taken (although it depends on the option I select)
I am not counting the money we have available for our children's college, for which they will not incur any student loans.
What is your job (type of work and level)?
I am a Director level scientist at a large pharmaceutical company, my wife is an internist in a ~500 provider, multi-disciplinary medical group
What is your annual income?
My salary is $235,000
My target Bonus is 25% (I expect to exceed that this year) and I receive equity approximately equal to my target bonus award that vests 100% in 3 years.
My wife's salary draw $216,000
However, her compensation is complex and entirely based on her personal revenue including a correction factor based on a quality score (which includes patient satisfaction, performance against quality of care measures etc) minus a straight percentage that covers her overhead. She has just recently moved to this compensation formula from a straight salary (based on being new to this particular practice). Twice a year, in December and June, she either owes money to the practice, or is paid the balance owed to her.
Her first payment occurred in June 2016 and was ~$59K. However, since then the practice has asked her to increase her draw against the productivity to her current amount, so future profit sharing payouts will not be quite as large. Based on her productivity, barring a catastrophic event, it is unlikely that she will ever need to pay back earned income. In a year or so, she will become a shareholder, and her % against her revenue will increase once more, perhaps by ~10%
My wife also consults supervising nurse practitioners placed in corporate health clinics for $38,400/year. This is a very low effort job.
How did you grow your income so high?
Immediately after graduating college (with no student loans, thanks Mom and Dad!), I went to graduate school. In the medical research sciences, graduate students typically receive scholarships that cover tuition, as well as a stipend to cover living expenses. Since I went to grad school in Iowa, my small stipend (starting at $8,800/year and growing to $12,000/year) covered most of my expenses.
From grad school, I took a post-doctoral fellowship in Boston, which paid $20,000. Not a lot to live on in Boston, so we supplemented that with some money from my wife's student loans for medical school. After 2.5 years as a post doc in Boston, while my wife was still a medical student, I took a job as a Research Assistant, this time making $35,000. After a year there, realizing I didn't want to be an academic scientist, I took a job in the biotech industry, and my first year salary was $60,000, topping out at $70K. In this time, my wife graduated medical school with $140K in loans (which was fairly reasonable as she was able to complete one year of med school in Iowa before transferring to a Med School in Boston).
As a first year resident in medicine at a Harvard affiliated hospital, she made approximately $40K. After her first year of internship, she was able to "moonlight" and made some extra money that way. From the biotech job (3 years where I also was able to cash in some stock options to the tune of ~$30,000), we decided to leave Boston and move to the NY metro area for her to join a small medical practice, and I moved to the pharmaceutical industry.
She made $100,000, and my salary jumped to $90K plus bonus. She would work and become a partner in that practice for ~14 years, and I would work in a succession of pharma jobs in discovery and then clinical research and am now at my 4th company. Each job move for me was the result of me carefully planning my next move, in order to take advantage of emerging fields where I had expertise in demand, and leveraging my earlier work and publications/inventions. I also avoided getting caught up in the consolidation and reduction in discovery research in the NY/NJ/PA pharma industry by careful career planning. Nearly all of my colleagues who didn't make job moved have been laid off. While it would have been nice to work for the same company for 20 years, it simply is not possible in this pharma environment.
For my wife, life in a small medical practice grew increasingly difficult as insurance and medicare increasingly tie reimbursement to quality measures that are difficult for a small group to efficiently track. My wife's medical office of 2 MD's and a nurse practitioner needed 13 FTE's to run. the overhead was not sustainable without efficient billing, and her partner was a good doctor but a terrible businessman (most MDs are…), and so 3 years ago, my wife left the small group she was part of, gave up her ownership stake, and took a position at a large group where she is now. That group is thriving, she is much happier and given their size she works somewhat less (less call, no hospital work, more work on the computer at home) and earns more (no missed paychecks when the government stops medicare reimbursements because there is no budget, or when they close the office for 2 days because a truck hits the utility pole and the office is out of electricity).
What is your main source of income (be as specific as possible — job, investments, inheritance, etc.)?
Jobs. Any investment income that we receive is reinvested. We also expect to receive a low 7 figure inheritance from my parents, who are both in their 80's. However, we are not counting on that, and that will likely not come for some time as they are both quite healthy.
What is your annual spending?
All percentages are as a percentage of our take home income
House 14% (including mortgage, taxes and Insurance only; our mortgage balance is the result of home equity we extracted to pay her buy in to the original medical practice and some home renovations, our property taxes are ~$22,000
Other House 19% (including all other expenses including utilities, renovations/repairs this year, housecleaning),
Food 6% (groceries/restaurants split nearly evenly, including eating out with friends)
cars 4% (we now own our cars outright, but paid one off this year, also includes insurance on 3 cars with a teenage male driver, repairs but not gas, as I pay cash for that)
medical school debt 4% (we started aggressively paying this out of my wife's profit sharing)
travel 14% (we work hard, and thus we tend to vacation in nice places including a trip to Hawaii which we also took my wife's sister and husband, Europe, 2 trips to see her parents/family and multiple trips to visit colleges with son)
taxes outside of those deducted from pay: 5%
cash: 5% (includes tips, gas for 3 cars, some meals, entertainment)
healthcare 4%
misc spending 22% (includes clothes, electronics, money transferred to savings, college application process, money for son at college, personal services like haircuts, sporting goods, tools…)
How did you accumulate your net worth? Also, please share any mistakes you've made along the way that others can learn from.
Our net worth has been mostly accumulated in retirement savings, building an emergency fund and appreciation of our house. My wife and I didn't really enter high earning years until we were 30 years old. Our incomes have grown substantially most recently as a result of intelligent career engineering. I was lucky in my last 2 career moves in that equity I was awarded appreciated substantially based on large moves in the stock price. I typically sell stock as soon as it vests to facilitate diversification. The majority of my wife and my rollover IRA's are invested in Vanguard in either total stock market index, REIT index or S&P500 ETF. Since my companies have been large cap pharma, I hold those in the Vanguard funds and don't see a need to hold those stocks.
With regard to mistakes, the biggest financial mistake I made early was spending more than I earned, especially as a post-doc/grad student. I did have credit card debt in my 20's, but have not carried any balances in the last 15 years. The other mistake we made was my wife paying to buy into her first medical practice. We knew that money (~$75K) would never be recouped directly, but we did sort of make it back in increased salary over the 10 years she was a partner. But, we had to use a HELOC to pay most of it, which means we are still paying for it…
Early in our marriage, we leased cars, which I think was a mistake. We broke that cycle about 10 years ago, and now own our cars, although we did take out car loans. For our next car purchase, I anticipate paying out of our emergency fund for a new car. I like to buy new and hold. Likely the next car we'll get will be a large SUV in the class of a Honda Pilot or Toyota Highlander.
Max out your 401K before you do anything else. While clearly have most of our non real estate assets are in retirement funds, if I was aware enough to contribute IRS maximum as soon as I was employed we would probably have >$1.1MM by now.
I'm not sure we are doing the smart thing by keeping so much of our non-retirement assets in cash, so this might be a mistake. But as our lifestyle and spending is pretty comfortable on our take home, I anticipate taking future bonus, stock vests and profit sharing and putting in equities (likely Vanguard S&P or total market index funds). That should allow us to grow our non-retirement savings quickly and allow us to "catch up" to where we should be based on our income. But, I will say that once we were at about 75% of the current emergency fund, I started sleeping very, very well at night. So, the opportunity cost of having that much cash on hand is mitigated by the peace of mind we have.
We do as much as possible ourselves. While we do take out ~2 or 3 times a week, we do cook at home, entertain friends and family here as well. I do all of our yard work, which in this area saves me $3-4000 a year (net of expenses like equipment maintenance etc) and is great exercise as well. My wife does all the planting/gardening, which is one of her hobbies. If we need furniture, I build it (ok, this might not actually be cost effective because I typically need a new tool 🙂 ), but given the long timelines for my work projects, seeing the results of my efforts are really nice…
What have you learned in the process of becoming wealthy that others can learn from (what can others apply to become wealthy themselves)?
While by all standards we are wealthy, I don't feel like we really are. I consider us upper middle class. If we lived in the midwest on our income and could cut our housing costs by 50% (both mortgage and misc housing costs), then perhaps by now our net worth would be double, and I would feel wealthy.
1) Take control of your career. Follow your passion, but be realistic. I have changed jobs to move into roles which I felt would have a larger number of opportunities in the future. My former colleagues (including many friends), have lost jobs by staying in their original field as Pharma has moved the largest percentage of discovery research roles to other geographic locals, as well as relying on biotech companies for new drugs. By moving to clinical research, I was able to advance, remain challenged and interested, and grow my salary. My wife stayed too long in her original practice because she was resistant to change and liked her patients. In her new practice, she has never been happier, as well as the fact that she is compensated more fairly proportional to the amount of work she does.
2) Children are expensive. We love our kids, but in looking at our spending, a large percent has been directly influenced by the kids. We never had our children in day care, always using full time, live out care providers or live in au pairs. This cost 2-3x the price of day care, but allowed both of us to focus on our careers while feeling comfortable the kids were in good hands before and after school, and could get to their activities.
3) See above about maxing out retirement.
4) There are no get rich quick schemes.
5) Work on your marriage, and stay married. We have friends who have become divorced, and in all cases, their financial situation took tremendously huge hits. Our marriage is not perfect, we do argue, our son has significant issues that cause great deal of stress in our marriage and has required substantial financial investment to get him where he is. We have had him in many types of therapy that is usually only partially covered by insurance, but have helped him immensely. We were lucky that we could support him in this way, but staying married has required conscious effort on our part, and our relationship has evolved over the years. Both of our parents have been married for >50 years, so we've had good role models.
6) Spend within your means. We spend a tremendous amount of money, but we can afford it. Are we Mustachian? No, but we do stop and think about every major purchase (for us typically more than $300 or so for durable goods). That means following Consumer Reports advice, comparison shopping for best price, and not making impulse purchases. But importantly, we save first. By sleeping on major purchases, I very rarely regret our purchase.
7) Chose your genetics wisely. We are lucky that we are mostly healthy (anxiety disorders aside). In addition, my parents were able to pay entirely for my college. My wife's parents were not able to pay for her college, but they were so poor that she got very good financial aid, and we were able to pay off her college loans while she was a resident after medical school.
8) Know your limits. I read quite a few personal finance blogs, and owning rental real estate seems very interesting to me. On the other hand, I know that I don't have the skill to properly evaluate a property to determine if I can profitably purchase and rent it out. I also know I don't have time to manage the property. Thus, I stay away from rental properties. I have a few friends who work in the finance industry. One in particular invests in a very esoteric type of stock trade, utilizing short and long positions to make returns of 5-7%. He has offered to teach me his methods, but I know I don't have the background or time to invest like he does, so despite the attractive returns, I just put my money in index funds and sleep well at night.
What are you currently doing to maintain/grow your net worth?
We are taking a more active role in "paying ourselves first". 100% of my wife's side gig had been going to our emergency fund, and is now going to pay down her med school loan. We are starting to look into downsizing as well. We love our house, but realize once our daughter is in college we won't need a house both this size, and in our town (which has top rated schools, which is really saying something as public schools here are generally well above national average). We can move to a smaller house in a nearby town and likely save 50% of our mortgage expense, and 50% of our misc expenses.
Do you have a target net worth you are trying to attain?
No.
What are your plans for the future regarding lifestyle (for instance, will your net worth allow you to retire early, downsize jobs, etc.)?
I'd like to work for no more than 10 years. My thoughts have been perhaps 5 more years in big pharma, then a move back into biotech to try and find a small company pre-IPO to try and take it through start up and sale. Then I hope to focus more on my hobbies, including woodworking, poker and photography. My wife will likely begin to pare back her office hours in 5-8 years, but will likely try to keep working until 60 as well. We anticipate slowing down our spending by moving to lower cost of living regions. We also consider taking part time jobs in retirement, I would like to teach at a ski school, and spend winters living in the mountains of Colorado, Wyoming, Utah or on the east coast (depending on where our children end up, and spend summers more close to the coast. But, at this point we have no set plans.
Is there any advice you have for ESI Money readers regarding wealth accumulation?
While wealth accumulation is important, we are conscious to enjoy our life now. My wife grew up with very little, and is comfortable living a much less spendy lifestyle if needed. I am positive we have enough now in our 401Ks that we won't be destitute in retirement. While we are continuing to save, we feel it is important to enjoy things while we can, especially with regard to travel. My wife has seen lots of tragedy in her medical career, and while we try not to be spendthrifts, we also try to enjoy our vacations without breaking our budget.
————————————————————
ESI's Thoughts
Excellent piece all the way around! THANK YOU to today's interviewee for sharing with us.
A few comments from me:
1. He and his wife have done a GREAT job at growing their careers. Notice how they proactively manage their careers? Doing so has likely added millions to their earnings throughout their careers.
2. It's hard to go wrong by investing in index funds.
3. Seems like they've done well at the three basics: E-S-I. Sorry, I had to throw that in. Couldn't help myself. 🙂
Any thoughts you'd like to add?