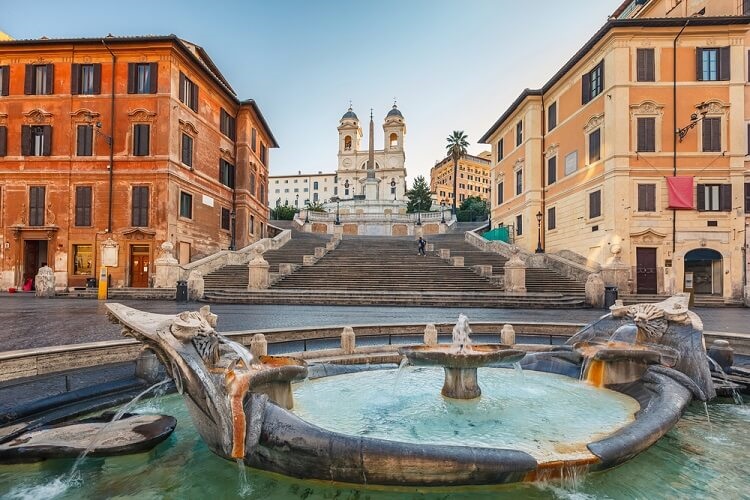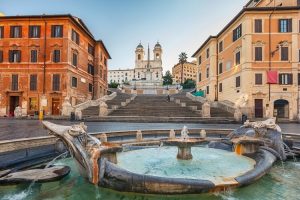 Here's our latest interview with a millionaire as we seek to learn from those who have grown their wealth to high heights.
If you'd like to be considered for an interview, drop me a note and we can chat about specifics.
My questions are in bold italics and his responses follow in black.
Let's get started…
OVERVIEW
How old are you (and spouse if applicable, plus how long you've been married)?
I'm 59 my wife is 57.
We've been married for 32 years.
Do you have kids/family (if so, how old are they)?
We have two daughters. One is 26 and works in showbiz. The younger one is 21 and is in her junior year, getting a degree in industrial engineering with an analytics emphasis. She's applying to get a Masters in Analytics and will pay her way through graduate school.
What area of the country do you live in (and urban or rural)?
About 40 minutes from the center of a large urban center in the southeast.
We live in the woods but we're close to the city in a relatively low cost area.
What is your current net worth?
$1.8M to $2.2M depending on what I include. Our investible assets are $1.2M.
What are the main assets that make up your net worth (stocks, real estate, business, home, retirement accounts, etc.) and any debt that offsets part of these?
Cash at Bank: $70.2K
401K Plan: $194.5K
Stocks/Mutual Funds: $764.2K
Life Insurance Cash Value: $252.8K
House 1: $529K
House 2: $386K
Cars (2): $45
Subtotal Assets: $2.242M
Home bridge loan: $400K
Credit Cards: $5.5K
Subtotal Liabilities: $405.5K
Net Worth: $1.836.5M
The credit card debt is paid-off every 30 days.
I don't count household assets like furniture.
The bridge loan was to take advantage of a great home buy that my wife and I downsized to last summer. We have a contingent contract for the sale of our old home. When the home sale closes we'll be at zero debt.
The only borrowing we do is for convenience (credit cards) or for larger purchases in which we receive favorable (below market) terms.
We don't borrow money to buy cars and tend to own our vehicles for 10 to 12 years.
Our current vehicles are hedonistic wasteful buys (Lexus & BMW). For the majority of our marriage we've driven Hondas.
EARN
What is your job?
I'm a technology consultant, author, and speaker (last 10 years).
For the 25 years prior to that I worked in manufacturing/distribution in a variety of increasingly-responsible roles.
What is your annual income?
My base and incentives have averaged around $350K/year for the last 5 years.
My current annual base pay income is around $245K/year. We have another $28K/year in passive income from dividends on stocks.
Tell us about your income performance over time. What was the starting salary of your first job, how did it grow from there (and what you did to make it grow), and where are you now?
I graduated in 1982 with a business degree.
I also passed the CPA exam but never wanted to be an accountant.
That year was a particularly bad one to get out of school (Unemployment rate: 10.8%, GDP Growth: -1.8%, Inflation %: 3.8%). This was the tail end of a very bad stagflation period (high inflation and high unemployment) during the late 1970s.
My first job out of college was the same job I had while working in school at a campus drug store.
I was also a bartender, insurance salesmen, copier salesman before I landed my first real job working in accounting for a medium-sized company that was doing leveraged buy-outs.
The first real job paid me $15,000/year plus a free apartment. Over the next 5-years in that company I received good raises every year and by the end of that time was making around $35,000/year plus bonus. My last year there I received a $5,000 bonus.
I left that company to go to work for a Fortune 500 medical device manufacturer and my salary grew to from $48,000 to around $50,000.
I then moved back into a smaller multinational where I worked in a variety of roles for 18 years. During that time my salary grew to $125,000/year plus bonuses. I also started receiving stock options which provided a windfall of $100,000 when our company was acquired.
In 2008 I founded a consulting practice inside of an existing consulting company (where I still work). My salary and incentive pay has ranged between $235,000 to over $500,000. That big year was due to a very large bonus based on growth targets that I exceeded.
What tips do you have for others who want to grow their career-related income?
Be flexible. I started my real career as an accountant but I quickly transitioned into other roles when the opportunity presented.
Prior to becoming a consultant I worked for one company in sales, manufacturing, distribution, quality systems, and information technology. I gravitated toward under-performing processes and businesses that needed positive leadership and change.
When I look back on that period, I realize that even prior to my official career as a consultant I was in essence doing long-term (2-3 year) consulting-like jobs. When the business or operation was turned-around, I would move to a new role.
This afforded me a lot of exposure to a variety of roles which enhanced my knowledge, skills, and value.
Always give your best effort and work at helping those around you. The good you do for others always comes back in unpredictable ways.
What's your work-life balance look like?
I have always loved my work.
When I transitioned into consulting officially 10-years ago the variety, challenges, and opportunities multiplied.
I work long hours but enjoyed (and still enjoy) working.
I really don't have much of a line between work/family/life. They are all the same thing to me.
What's changed as I've grown older is that I'm more aware that I need to make time to be with family. So, my vacation time tends to be with my wife and grown children.
Do you have any sources of income besides your career? If so, can you list them, give us a feel for how much you earn with each, and offer some insight into how you developed them?
The vast majority of our family income has been from salary and bonuses. My wife and I have always been savers so we derive additional income from high dividend-yield stocks (around $28,000/year).
During the next 10 years I plan to do more writing, start at least one blog, so I can start to generate side-incomes in topics that I'm interested in learning more about.
The internet makes it so easy to start "idea" businesses. ESI Money and Rockstar Finance are two of my favorite financial blogs. Congratulations on those. I'd like to pick your brain on starting a successful blog. [Editor's note: Here's a great place to begin if you're interested in starting a blog.]
I'm traveling less on my job now because the practice has grown to the point where we have geographic managers that are all running teams. I mentor, give talks, and help them close deals. This has provided me with more time at home while still keeping me actively engaged in the business.
SAVE
What is your annual spending?
When my wife and I were in our 20s and 30s we were very frugal with spending and tracked every penny. We always saved a significant portion of our income. (20% to 30%). Windfall bonuses typically went into savings.
As our children grew we spent less time worrying about where we spent money and more effort targeting specific savings goals.
During the last 10 years we focused on traveling more with our kids and spent much more than we did in the first 25 years of our marriage. Some of these trips were quite expensive; the "experiences" were worth the money spent.
We're now working on a 30-year plan in which we will start living off of our investments and side gigs. The idea is to have that option provide enough income by 2026 so that I can cut back my consulting/work time to spend more time on my own projects/travel/writing.
By mid-2019 we'll have our old house sold, bridge loan paid-off, and we'll be back to zero debt permanently.
Some people may feel paying off a mortgage (at current interest rates) does not make sense but I like the piece of mind of having zero debt. And, what other way can you get a risk-free 4.75% ROI?
What are the main categories (expenses) this spending breaks into?
Since we don't budget spending in great detail we monitor the primary big ticket expenses which for us are eating-out and travel. We've been loose with these items over the past 5 years.
Our plan is to tighten the belt over the next 6 years and start to live on the budget that we might deploy should I decide to stop working around age 65. That way we can get comfortable with a lower-spending lifestyle and save more money for our nest egg.
My wife's parents have a sizable estate so it's possible that she will receive a windfall of money sometime in the next 10 to 15 years. We aren't counting on this; but if it does happen the corpus of our invested assets will potentially double. This will provide a much larger safe withdrawal rate and enable us to leave a bigger estate for our children.
Do you have a budget? If so, how do you implement it?
We do utilize Mint.com and Personal Capital to monitor spending, assets and liabilities.
Our primary interest the last 10 years has been toward wealth accumulation.
I've routinely maxed-out my work 401K plan. I have a rollover IRA from my old job. We have taxable stock portfolios and both my wife and I have small (capped by income) Roth IRAs.
My wife likes to track expenses on paper. She does the majority of the spending as she pays all the bills. I like to use Mint and Personal Capital to do occasional deep dives into our assets and big picture spending reviews annually.
Our new 30-year plan will require that we control our spending more to achieve the added savings we are targeting. We have a general plan now. In the next few months we'll transition to a more detailed plan using Mint for spending analysis and Personal Capital for investment analysis.
I like using these apps because it becomes game we can play to see how much we can grow our investment assets.
Our primary vice is eating out, so we're focused on eating more meals at home and limiting our dining out.
What percentage of your gross income do you save and how has that changed over time?
When I got out of school in the early 1980's I lived very frugally and managed to save close to $3,000 in my first year out of school on a gross salary of $15,000.
When we got married (before kids) we increased our saving rate.
When the kids started getting older we spent more money on their activities and family trips so our savings rate went down.
Now I'm maxing-out my company 401K plan; then we save on top of that. I'm targeting a savings rate of around $75,000 this year. $25,000 in my 401K, $28,000 of dividend income reinvested, and another $25,000 to $30,000 of savings from my paycheck.
When my youngest daughter graduates; our saving rate will be closer to 50% of our income until I turn 65. At that point I may decide to reduce the number of hours I'm working and accept a comparable pay level.
My wife will probably start a side business or go back to work. As I mentioned before; I'd like to start a blog, write more books, and develop a speaking business.
If any of these things pan-out we may have a lot more cash coming in than we're planning on which will provide more options for savings, investment, travel, and philanthropy. My wife currently volunteers time serving on a charter school board.
What is your favorite thing to spend money on/your secret splurge?
I love technology, gadgets, travel, reading and learning. My wife enjoys eating out and travel. We both love looking at real estate.
Our biggest splurges tend to be on family vacations. A few years ago we did a 10-day trip to Europe and took a cruise visiting multiple cities in Western Europe and taking in the sites and culture. We'll probably do more of that kind of thing if our investments are generating enough growth to achieve our target number for retirement.
We also live in a part of the country that makes 3-4 day weekend driving trips feasible to the mountains or the ocean.
Right now we have enough money to stop working entirely. It's more of a game to see how much we can grow the nest egg. If we can get our invested assets to around $2.2 to $2.5 million in the next 5 to 6 years; we can easily live on a safe withdrawal rate that will not require invading the corpus of our invested assets to live.
My guess is that we'll be able to meet our goals and we'll probably generate more income that isn't in our plan through work and/or side income streams that we develop for fun.
INVEST
What is your investment philosophy/plan?
The first 25 years of our marriage I liked picking stocks.
Because I know technology and have a deep interest in it; we invested in companies like Microsoft and Cisco when they were young companies.
Microsoft was a particularly good investment. In the 1990s that stock grew consistently. During that decade the stock did 9 (2 for 1) stock splits. Every time the stock split I'd sell half and diversify into other stocks. We built a decent sized portfolio that way that includes technology, pharma, utilities, REITS, and index funds.
We also tended to buy stocks on sale. I'm a big fan of value investing and Buffet style by and hold strategies. After every crash beginning in 1987 we were generally nibbling at high quality companies after the market downturns. Buying on sale and holding them through subsequent downturns.
Our retirement 30–year plan has caused a significant shift in my investment style toward income-generating dividend stocks, REITS, master limited partnerships and perhaps even getting into rental properties that we can buy during real estate downturns.
What has been your best investment?
I don't have one.
First, company 401K plans and the Microsoft stock I mentioned earlier.
My wife received a gift of $10,000 worth of AT&T stock in the early 1980s which has been a clinic in investing due to the splits, divestitures, reverse splits, stock-dividends, and recombination.
I've invested a significant amount of money on books and reading and always take advantage of company-sponsored seminars in technical areas of interest and in productivity. I probably read 30-40 books every year. 80% of those are non-fiction (learning) books. The rest are novels for entertainment.
The best seminar I've ever been to was a David Allen Getting Things Done (GTD) seminar before he became famous in the mid 1990s. David taught the class. I felt weightless after 2-days thinking about planning and brain-dumping my to do list.
What has been your worst investment?
During the late 1990s .com boom I set aside some gambling money and was lucky to breakeven. We have a few big winners and a few big losers including one total loss. I never allocated more than $15,000 to this fun folly.
Stock speculation is in my opinion; gambling. More convenient than going to Las Vegas with only slightly better odds. It was fun, but ultimately a waste of time and effort.
What's been your overall return?
I really have no idea but I would guess that we've probably averaged slightly less than the NYSE Composite index return over the last 30 years.
I might be substantially better than that; I've just never bothered to calculate it.
We've always been more focused on saving money and putting it to work. I'm more focused on how to average 5% to 10% returns every year from now until I croak though a combination of income and value growth stock investing.
While index funds seem like a good idea, I'm somewhat of a contrarian that wants to pick stocks and invest on my own. I enjoy looking for value and have the financial skills to do this kind of investing reasonably well.
How often do you monitor/review your portfolio?
I do a cursory review every week. Lately I've been looking at our account every day because I've been redeploying about $400,000 of assets into income-producing stocks.
Every year we do a detailed review together. Every 10 years we've done a deep dive to look at rebalancing.
The 30-year plan we're working on now is very detailed and includes significant shifts out of growth stocks and into income-producing stocks in tax-sheltered accounts. This is very different style of investing that is in some ways easier that trying to pick growth stocks.
I'm focused on finding dividend paying stocks in the 2% to 10% yield range. My overall goal is to achieve a 5% to 6% yield on our portfolio with good diversification. I believe I can achieve that with 35 to 50 stocks. We currently own 25 stocks and 3 mutual funds.
NET WORTH
How did you accumulate your net worth?
Over 90% of our net worth came from the income we generated.
My wife did get a nice stock gift from her grandfather before we were married. That small gift of around $15,000 has now grown to over $380,000 just by letting the stock accumulate, and reinvesting the dividends.
I've been fortunate to get decent incentive pay that has brought in annual windfalls (that we normally invest the majority).
When my grandparents died, I've also received around $15,000 of cash over the last few years. Relatively small amounts that we just put into savings and invested.
What would you say is your greatest strength in the ESI wealth-building model (Earn, Save or Invest) and why would you say it's tops?
I've been a good earner. My pay level over the past 10 years has kept us in the 95% of wage earners in the USA. A few years I was probably in the 99th percentile due to large bonus checks or stock-option wins.
My wife is a very disciplined saver and I'm happy to give her control over the weekly spending and saving.
I also enjoy investing and have been pretty good at picking industry trends and emerging companies. We don't try to pick individual winners. We look at big trends and try to buy quality stocks that are market leaders.
What road bumps did you face along the way to becoming a millionaire and how did you handle them?
Over the past 35 years there have been several large downturns in the stock market. We've always viewed those downturns as buying opportunities. It much easier to make money on investments when you are buying at relatively low Price to Earnings ratios.
Very occasionally I'll invest in a startup that I'm very familiar with. Those we watch closely and set sell targets when we've achieved the desired return.
What are you currently doing to maintain/grow your net worth?
Our 30-year plan will change our spending pattern. We feel that if we start living on a "retirement budget" in the year 2019; that by the year 2026 we'll have a lot more money in the nest egg.
So, we will return to our fiscal discipline that we lived in during our 20s to 30s; and invest more of our income.
If I do decide to retire and take a lower annual income; we'll already be accustomed to living on a lower spend.
Do you have a target net worth you are trying to attain?
Yes. A $2.5 million net worth is the goal.
In our case that would yield an investable corpus of $2 million.
If we can manage that to yield at least 4% we can live on the income from the corpus. If we can earn 5% to 10% we will grow the corpus or go on more expensive vacations.
Any money we earn from my wife returning to work or side-hustles will add to the corpus as well.
How old were you when you made your first million and have you had any significant behavior shifts since then?
I don't know exactly because most of our wealth has been tied-up in the stock market. We probably achieved a net worth of $1 million in the late 1990s during the dot com boom when I was around 40 years old. When the crash came we dropped below that number and started buying more stocks on sale.
Now our invested corpus is $1.25 million and we've managed to build significant equity in 2 homes valued at $915,000. When we sell our old home we'll have zero debt and a $529,000 house.
What money mistakes have you made along the way that others can learn from?
I won't call them mistakes. I'll call it gambling entertainment investing in the stock market.
We've had fun doing that and managed to break even.
The only other mistake I can think of would be that we eat out too much and spend way more money than we should on that and the occasional vacation.
Those family experiences have been worth the cost. We once stayed in a very expensive hotel in Rome across the street from the Spanish Steps. The hotel room was over $3,000/night but it was worth every penny.
What advice do you have for ESI Money readers on how to become wealthy?
While it's certainly easier to save a lot of money if you earn a lot of money; I'm shocked at the number of people in the United States that live beyond their means and have almost no savings.
The best advice I can offer is to "pay yourself first" and live on the rest.
Live below your means.
Max your 401K plan out and take advantage of the company match.
Pay cash for your cars.
FUTURE
What are your plans for the future regarding lifestyle?
I have no interest in retiring early and at age 59 I have no plans to work less until I reach 65.
Even then I plan to continue to work until I'm around 70 as long as my health remains as good as it has been.
I like work, exercise, travel, and learning.
If I do retire earlier than I plan it will probably be because I want to start a side business, or we decide to travel more.
I'd like to hike the AT when I can devote 6-7 months to that adventure.
What are your retirement plans?
I've already discussed our strategy for investing. My idea of retirement is doing more of what I enjoy and less of what I don't.
Mostly I love the job I have. It does require a significant amount of travel. I may want to travel less for work and more for pleasure with my wife and adult children.
Financially, I think we are well-equipped to manage our money. Our 30-year plan is our guidepost. We purchased our "final" home this year 2 miles away from the house we raised our kids in after looking all over the Southeastern USA.
Why? We could get a lot more home for less money and lower taxes. Plus; because we live near a metro area with a great airport. That makes travel easy. We live in Georgia. The taxes are relatively low. When I turn 65 our taxes will be even less.
Are there any issues in retirement that concern you? If so, how are you planning to address them?
My biggest worry is the fiscal irresponsibility of the Federal Government.
At some point running massive deficits will start to seriously affect social programs like Social Security, Medicare, and Medicaid. I think our children will have to be the ones who act like grown-ups to solve the pending problems that the United States will experience in the coming decades.
I'm not counting on social security income for our retirement. If we manage to get back what we've put in with a 1% to 2% ROI, I'll be happy with that outcome.
Mostly I'm an optimist and feel that we've done the right things to afford to have a comfortable retirement.
MISCELLANEOUS
How did you learn about finances and at what age did it 'click'? Was it from family, books, forced to learn as wealth grew, etc.?
My grandparents were very frugal.
My parents had close friends that were into investing. One of them wrote a book for children on investing called Stock Market ABC. I got a signed copy of that book when I was 10-years old along with a calculator for Christmas in 1969. I recently bought and exact copy of that calculator on eBay. Those things made a live-long impression.
Who inspired you to excel in life? Who are your heroes?
I don't really have heroes. I was motivated to learn by my parents. I have been motivated by the people I work with and my clients. Smart people who I can learn from motivate me to learn more.
I like meeting business people who aren't driven by the Wall Street quarterly earnings figures. People that build odd business models that are more oriented towards building a great product or service.
I like smaller companies that do things very well. I work for one of those and have met a lot of interesting people at the Inc 5000 conference.
As a speaker/author I've met very smart people on speaking tours. They all motivate me. I learn things every week from my co-workers and my clients.
Do you give to charity? Why or why not? If you do, what percent of time/money do you give?
We don't have a particular charity that we give to. Our gifts tend to be targeted and local. We have given to the Universities we've attended.
I can imagine volunteering time to wilderness non-profits. We enjoy the outdoors. I'd prefer to give by putting in time doing trail maintenance. I can also see getting interested in building bicycle trail networks in our city and county.
Do you plan to leave an inheritance for your heirs (how do you plan to distribute your wealth at your death)? What are your reasons behind this plan?
Whatever money we have when we're both gone will go to our children.
We're planning to live a long time as both of our families tend to live long lives.
We exercise and maintain a positive mental outlook.
Our kids will have to deal with a problematic federal budget in the USA. I trust them to make good decisions with whatever money we leave to them.