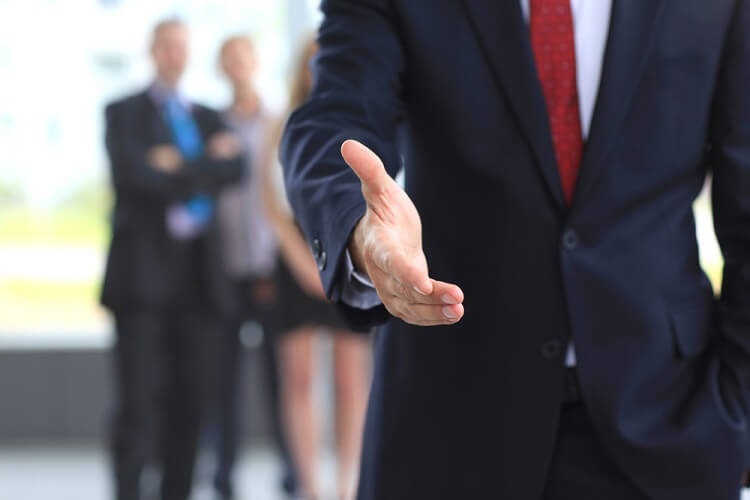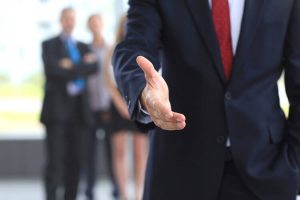 Here's our latest interview with a millionaire as we seek to learn from those who have grown their wealth to high heights.
If you'd like to be considered for an interview, drop me a note and we can chat about specifics.
My questions are in bold italics and his responses follow in black.
Let's get started…
OVERVIEW
How old are you (and spouse if applicable, plus how long you've been married)?
I am 58 years old, my wife is 60.
We have been married for 30 years.
Do you have kids/family (if so, how old are they)?
We have three adult children – in their 20s. All college grads and with good jobs.
What area of the country do you live in (and urban or rural)?
We live in the mid-Atlantic region, in the suburbs.
What is your current net worth?
Our net worth is around $5.5 million.
What are the main assets that make up your net worth (stocks, real estate, business, home, retirement accounts, etc.) and any debt that offsets part of these?
Our net worth is split between savings and retirement accounts and invested in a mix of individual stocks, mutual funds / ETFs, and money market / short-term bonds.
Real estate consists of the net value of our primary and second homes.
Our only debt is the mortgage on our primary home.
Here is a breakdown in percentage terms:
Accounts:
Retirement accounts: 51%
Taxable investments: 49%
Investments:
Stocks: 58%
Real estate: 10%
Money market / short term bonds: 32%
EARN
What is your job?
I'm a semi-retired engineer, working part-time in R&D and part-time as a consultant.
Prior to cutting back, I was an executive leading an R&D organization within the defense industry.
Part-time means that I work less than 40 hours per week instead of the 60-80 hours per week that I worked for most of my career.
My wife is a teacher. She also started out in R&D but stayed home with the kids and went back to work full-time when the youngest was in middle school.
What is your annual income?
Our income varies with my consulting revenue, but last year it was a little over $350,000.
Tell us about your income performance over time. What was the starting salary of your first job, how did it grow from there (and what you did to make it grow), and where are you now?
I started with paper routes and selling door-to-door as a pre-teen and worked a series of minimum wage jobs starting at 16.
In college, I did software development for faculty and brought in what was then a great wage of around $10/hour as the proprietor of my own company.
After graduation, my first job paid around $24,000. My wife started out with a similar income after college.
I was very entrepreneurial and took on increasing responsibilities that led to rapid promotions.
And I worked hard – in part to get ahead and in part because I enjoyed my job.
By age 30, I had reached a level that was 10-15 years ahead of my peers.
I moved into executive roles in my mid-40s and retired from my first career in my mid-50s.
I retired in part because I was worn out and needed a break and in part because I was financially independent and no longer needed a job for an income.
I was very fortunate in my career as I always enjoyed my job. If work is fun then it isn't really work. Putting in extra hours isn't a burden, but rather a source of enjoyment. Striving to excel at something that you enjoy doing is a wonderful challenge.
A few factors that led to my career success:
As I mentioned, I found jobs that I enjoyed.
I always worked harder than the people around me. In part because I enjoyed my work. In part because I resolved early in my career to not miss opportunities through the lack of effort.
I took on additional responsibilities without being asked. By focusing on tasks that were an opportunity to learn and grow professionally, these added responsibilities allowed me to acquire knowledge, experience, and connections that were beyond the level of what I was doing in my primary job.
I made the people that I worked for stand out. My successes were their successes and the organization's successes. And that was fine by me – I was willing to share credit if it allowed me to continue to do the things that I enjoyed.
I stayed in a position for long enough to make a difference and to have substantial achievements that led to my being recruited for more senior opportunities.
My scope of responsibilities, positive attitude, work ethic, and contributions to the success of the organization stood out. I and others were able to clearly articulate the value that I had created – leading to salary and position advancement and to future opportunities.
What tips do you have for others who want to grow their career-related income?
My advice is to find a job that you enjoy and become great at it.
Life is way too short to spend half your waking hours doing something that you do not enjoy.
Don't focus on immediate income, job title, or perceived status within your organization – all of that will come with success.
View your career as a long-term campaign. Determine the skills that you need to stand out in your field and start working to develop those skills.
Identify others that are in positions that you aspire to obtain. What skills do they have that you lack? What accomplishments led them to their current role?
Find mentors to advise you on your journey through your career. Learn from their experiences, their successes as well as their failures.
Think outside of the box. Reject the status quo. Circumvent bureaucracies.
Virtually everyone around you will follow the norms within your organization. Thinking and acting differently allows you to stand out. Doing things your way is a lot more enjoyable than following the established processes.
Worst case is that you realize that you don't fit in your current role and you find an opportunity that is better suited to you.
What's your work-life balance look like?
My work-life balance today is great. I work when I want to work. I have plenty of time off for family, exercise, hobbies, and travel. My biggest challenge is to not default to working when I have down time.
I had no work-life balance during most of my career as the distinction between work and life was blurred. I spent quality time with my family and we used all of my vacation time. But any free time was spent working.
The impact of working all of the time was that I did not develop hobbies that were unrelated to work or many friends from outside of work. I'm now in a position where I need to create hobbies and make new connections. And it isn't easy.
Do you have any sources of income besides your career? If so, can you list them, give us a feel for how much you earn with each, and offer some insight into how you developed them?
Not during most of my career. We had a rental house for a while and made a few half-hearted attempts at outside work through multi-level marketing schemes and the like. But I never had the time for it.
Today I have an outside consulting company. I charge a ridiculously high hourly rate as a way to avoid routine taskings from clients. I tell my clients that the more mundane the task, the higher my hourly rate!
I always ensure that I provide a good value to my clients – and per my old habits will often put in uncompensated hours to ensure that they get good value from our relationship.
Last year I earned low six figures through my consulting company.
All of my consulting work is obtained through word of mouth. I try to limit my clients to a few at a time in order to avoid situations where I can't meet the immediate needs of each of my clients.
When I first started consulting, I had a few periods where I was working 80 hours per week to keep up with tasks – this wasn't fun and I've traded reduced income for more down time.
If I had a do over, I would have started my consulting company much earlier in my career as a way to gain new experiences and to meet new people.
I also have a pension of approx. $60K/yr.
SAVE
What is your annual spending?
We spend roughly $100,000 annually excluding taxes and savings.
What are the main categories (expenses) this spending breaks into?
Mortgage, utilities and other household expenses – $40K. We have a very nice house in a great school district. We stretched to buy it when the kids were young. Perhaps it has been our biggest luxury.
We travel a lot – perhaps 60 days per year. $15-20K
We have nice but not fancy cars – which we drive until they become unreliable. $10K
Entertainment & eating out: $10K
Do you have a budget? If so, how do you implement it?
I have always had a budget. But today it is after-the-fact to categorize spending at the end of each year.
In the past, I had a budget that I would update quarterly to assess spending and to guide savings.
We are frugal from the perspective of living within our means, focusing on value from our major purchases, and saving a big percentage of what we earn. But we have never deprived ourselves of anything that we wanted. Even at the beginning of our life together we had enough income to afford the lifestyle that we wanted for ourselves.
What percentage of your gross income do you save and how has that changed over time?
Today we save about 40 % of our income.
We would save more but are in a worst-case tax situation where we don't earn enough to avoid taxes and we earn too much to benefit from routine deductions. Especially with the new limits on SALT deductions.
Throughout our careers we have saved my wife's income and maximized our retirement contributions. I can't understate the impact of saving and investing one income from an early age. Thirty plus years of compounding has really paid off for us.
What is your favorite thing to spend money on/your secret splurge?
We enjoy travel and spending money on our children.
The habits from a lifetime of saving are hard to break. We don't have any extravagant spending habits. We don't need to save money anymore but don't want for anything.
INVEST
What is your investment philosophy/plan?
My strategy is simple – buy great companies and hold them until they are no longer great.
I am a big fan of companies that pay reliable dividends and I reinvest dividends in the company. Some of our holdings date back to our first days as a married couple.
My wife is also big on holding ETFs and low-cost mutual funds. Our portfolio is very diversified.
I learned about investing the hard way – investing through brokers that knew even less that I did about making money in the market. Buying and selling stocks based upon hunches. Looking for quick returns. Luckily I learned my lessons when I did not have much money to invest (or to lose) and the lessons have stuck with me.
For the past several years, I've felt that the market was overvalued by historical standards and have kept a significant percentage of my investment funds in short-term cash equivalent investments that pay enough of a return to cover inflation (2-3 %/yr). I've lost out on possible returns from a 100% stock portfolio, but I sleep well knowing that I have plenty of liquid funds to weather any market downturn.
What has been your best investment?
Our education, including six degrees, four professional certifications, and a lifetime of learning between the two of us.
No stock or real estate investment could come close to the return that we've achieved by investing in ourselves.
Perhaps next would be our children's education. We funded their degrees and hopefully got them off to a great start in their careers.
And I've had more conventional investments that have paid off. Back in the mid-2000s a colleague suggested Florida Power and Light (now Nextera Energy). I did some research, liked the wind energy angle and bought a few hundred shares.
After multiple stock splits, years of dividend reinvestment, and an above-peer market performance, the position is worth many times what I paid for it and is one of the largest positions in my portfolio. I've thought of the guy that told me about the company many times as his tip has earned more than $100K.
What has been your worst investment?
When I first started investing, I found a broker with a fancy title that talked a good game. He suggested investing in an index option and said that I should "buy the f*** out of it". I remember his exact words 35 years later.
Later the same week, I sold the option at a small profit. The following week he suggested that I buy the same option – which was now higher in price. Which I did and I lost my original investment. It was a terrible investment but a great lesson that I learned early in my investing career.
I have great respect for investment professionals as they provide services that allow many people to feel comfortable with investing. But I realize that they don't have unique insights into the market – if they did then they would be way too wealthy to have time to deal with my portfolio of mere millions.
What's been your overall return?
In general, our investments are highly diversified and track the market plus or minus a few percent. Our portfolio composition is lower risk than the market as a whole so we tend to not suffer as much when the market drops or gain as much when the market is doing really well.
How often do you monitor/review your portfolio?
I monitor the market and my individual stock investments daily with an app. Not to trade but to keep informed.
I do a complete portfolio assessment each year as a way to track net worth.
NET WORTH
How did you accumulate your net worth?
A combination of saving a big portion of our income from the beginning of our career and investing in the stock market. Having a growing income without a lot of lifestyle creep helped. Living within our means and not acquiring expensive tastes also helped.
I recall one point in my career when my salary went up by 25% through a negotiation with my boss that went far better than I had anticipated. I set up a new account and invested the after-tax portion of that 25%. I never missed the 25% as I never saw it.
We never deliberately sacrificed lifestyle today to save for tomorrow. We saved and invested excess income and developed a habit of saving.
What would you say is your greatest strength in the ESI wealth-building model (Earn, Save or Invest) and why would you say it's tops?
Hard to choose as all are important. We have been very lucky to earn enough to allow us to save a big portion of our income without sacrificing a reasonable lifestyle for our family. We have saved and invested enough of what we earned to provide plenty of money for our future.
What road bumps did you face along the way to becoming a millionaire and how did you handle them?
Not sure that anything stands out. Slow and steady has been what worked for us.
What are you currently doing to maintain/grow your net worth?
We continue to live a relatively simple lifestyle (aside from our travels) and to save a substantial portion of our income.
Our income is still fantastic. Even with my semi-retirement, reduced working hours, and much lower stress levels.
Do you have a target net worth you are trying to attain?
At this point we have more money than we need. We save what we don't spend from current income but are not trying to get to any magic number.
I've thought about trying to amass a few more million to enable us to hand ~$1M each our kids now to enhance their lifestyle. But it seems like the wrong thing to do for them. They need to find their own path to financial security and learn from the journey. Just as we did.
Imagine how terrible it would feel to have children that did nothing with their lives except to spend your money.
How old were you when you made your first million and have you had any significant behavior shifts since then?
I don't know. It wasn't a goal or milestone and it did not result in any change in spending habits.
At the point that our net assets topped $3M I realized that we were financially independent.
This realization led me to retire in my mid-50s and to make a conscious decision to not pursue job opportunities based upon financial incentives.
Realistically, that decision has probably cost me several million in lost income as I retired at the peak of my career. But it has provided an opportunity to rediscover life outside of work.
What money mistakes have you made along the way that others can learn from?
Looking for a way to get rich quickly and without work.
Believing that others had all the answers and could offer advice that would make me rich quickly if I followed their advice.
Not understanding the sources of revenue for investment professionals.
Confusing inexpensive with good value.
What advice do you have for ESI Money readers on how to become wealthy?
View your career as a journey and have a strategy to navigate to your destination.
Live within your means.
Save and invest part of what you earn – no matter your income.
Take a slow and steady approach to investing. Be satisfied with market returns.
FUTURE
What are your plans for the future regarding lifestyle?
We are not planning to downsize our lifestyle in retirement. With additional travel and other entertainment expenses, our annual expenditures will likely increase.
What are your retirement plans?
I am still trying to sort out what it means to retire.
I'm concerned about being bored and having too much time on my hands. I don't want to end up on the couch in front of a TV set or a social media account.
Several friends with personalities like mine have found themselves wishing that they had not retired.
My current semi-retirement is an experiment of sorts. I work part-time, fill some of my time with consulting gigs, and have unstructured time to use as I wish.
My wife plans to retire in a few years. Perhaps that will push me to give up my job so that we can spend more time traveling.
Are there any issues in retirement that concern you? If so, how are you planning to address them?
We are very fortunate. Both of us have or will have pensions. Between pensions and social security, we will more than cover our current living expenses.
We are both in good health. We both will have subsidized health care as part of our retirement packages.
MISCELLANEOUS
How did you learn about finances and at what age did it 'click'? Was it from family, books, forced to learn as wealth grew, etc.?
I became interested in the stock market after graduation from college when I had some extra cash to invest. I learned my initial lessons the hard and memorable way – by making mistakes and losing money.
I was lucky enough to start investing in the mid-1980s when the market was on an upwards trajectory. One could throw a dart at the stock price page from the newspaper and have a pretty good chance of making a profit if you bought the stock that was selected by dart. It was exciting to be making money and that led me to want to make more.
I gradually learned about the market through a combination of analysis and experimentation.
I would start with hypothetical investments to test models and investment strategies, and gradually progressed to investing real money. I lost a lot of hypothetical money before I started to invest significant sums of real money.
I realized that investing was a competitive endeavor, like a sport. At some point I started to ask myself about my competitive advantage prior to making a new investment – what insight did I have that eluded my peers and investment professionals? Peter Lynch was a great role model; invest in what you understand.
Who inspired you to excel in life? Who are your heroes?
My parents and grandparents. They did what they could for us and were there for us as children and as young adults.
Do you give to charity? Why or why not? If you do, what percent of time/money do you give?
We currently give a small amount each year to charity – less than we should. We have been very engaged in charitable efforts in the past, including donating money as well as our time.
We are planning a large gift in the future, most likely to a university for a cause that is important to us.
Do you plan to leave an inheritance for your heirs (how do you plan to distribute your wealth at your death)? What are your reasons behind this plan?
We will leave an inheritance for our children to help with their retirement. And perhaps create a foundation to fund college educations for our descendants.
I'm the second person in my extended family to go to college. My family struggled to help me pay for it, and I am forever grateful for their sacrifice.
I recognize that my struggle to pay my way through college is part of what made me the person that I am today. But I also recognize that the cost of a college degree has grown at a faster rate than any other part of the economy – even faster than healthcare. I don't know how an 18-year old could manage to finance a $50K+/yr education.