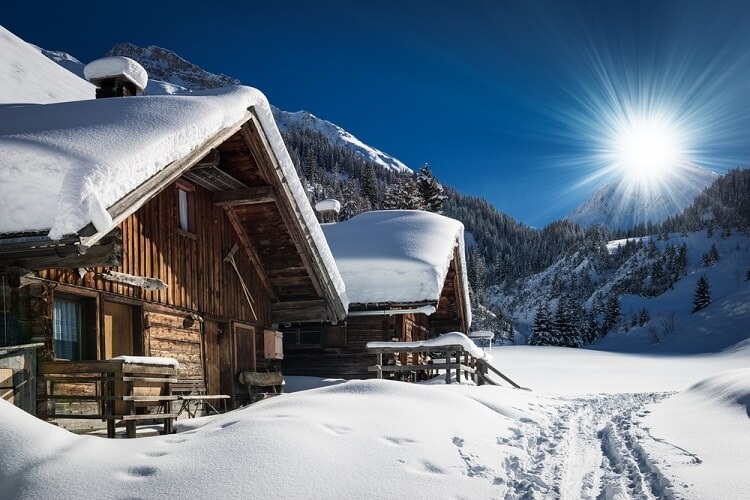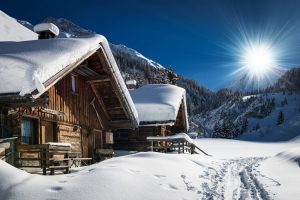 Here's our latest interview with a millionaire as we seek to learn from those who have grown their wealth to high heights.
If you'd like to be considered for an interview, drop me a note and we can chat about specifics.
My questions are in bold italics and their responses follow in black.
Let's get started…
OVERVIEW
How old are you (and spouse if applicable, plus how long you've been married)?
Him: 37
Her: 42
We have been married for 4 years and been together for 9. It is a first marriage for both of us.
Do you have kids/family?
No, we are dink's.
What area of the country do you live in?
Urban in Colorado.
What is your current net worth?
About $1.56 million as of January 1, 2019.
What are the main assets that make up your net worth and any debts that offset part of these?
We look at our assets as what we need to pay income tax on, what we have already paid income taxes on, and real estate. Below are combined totals for us.
Pre-tax accounts:
401k's = $448,000
HSA's = $30,700
Post tax accounts:
Cash accounts= $60,300
Cash value of permanent life insurance = $46,500
Roth IRA's = $110,000
Brokerage = $292,000, includes a mix of mutual funds and $30,000 of company stock
Real estate:
Primary home value = $300,000 – no mortgage = 300,000 of equity
Rental property #1 value = $300,000 – mortgage balance of 125,000 = 175,000 equity
Rental property #2 value = $525,000 – mortgage balance of 419,000 = 106,000 of equity (we just purchased this one two months ago)
EARN
What is your job?
Him: I assist in wealth management for clients at a global bank.
Her: I am in marketing for a financial services company.
What is your annual income?
W2 income for 2018:
Him: $82,500
Her: $239,000
Joint total W2 income = $321,500. This includes once yearly bonuses.
Tell us about your income performance over time. What was the starting salary of your first job and how did it grow from there?
Him: I started in the recreation/sports world and made about $20,000 annually.
I worked my way up in the business over the next 4 years to make $40,000.
I didn't see any more room for growth in the company so I decided to go to college. The company allowed me to change my schedule to accommodate me working full time hours while going to school and I graduated with a bachelors in business in 5 years.
After graduating, I was approached by a recruiter for a sales position in a financial services company. I decided to try it and lasted for a little over a year before deciding that this was not what I wanted to do. In that year I made about $50,000.
I quit without having something else lined up and after a month of looking, went back into the recreation/sports world and back to $40,000.
I kept looking in the financial world for the next year and finally landed in the position I am in now. The first year at my current job was $60,000 and with raises I am now up to $82,000.
In 2019, I should make around $87,000.
Her: I started my first job after college making $28,000 as a marketing assistant.
I stayed with that company for 5 years and through promotions and salary increases I was making $55,000 as a director in an education company.
I decided to get my MBA and after graduating, then I landed a job with the company I am with now starting at $100,000 annually.
Through promotion and salary increases over the last 11 years, I am up to $239,000 in 2018.
What tips do you have for others who want to grow their income?
Him: For me, a world of opportunity opened up after college. I waited to go to college after I was out of high school for 5 years and the connections I made during college and the opportunities available after college made a big difference.
That said, showing up on time, dedication to the job, and extra effort pays off wherever you are at.
Her: I agree with the above – hard work above all.
For me the big income growth happened after I went into debt to pay for my MBA. That opened up jobs for me that I never would have had the guts to apply for before. The MBA debt was well beyond worth it.
What does your work-life balance look like?
Him: My work-life balance has been very good with my current position.
I very rarely have to put in overtime and I am not able to take my job home with me. I am encouraged to (and do) use all my vacation time each year.
I also have a very short commute so I spend minimal time in traffic.
Her: Overall it has been very good.
I go through periods where it is not good and I have more work than hours in the day. However if I average out the years, I really cannot complain.
The trick for me was learning how to walk away from the work and not carry the stress into our evening or non-work hours. That is something I am still working on and probably always will be.
Do you have any sources of income besides your career? If so, can you list them, give us a feel for how much you earn with each, and offer some insight into how you developed them?
We have two rental properties with which we are looking to create ongoing cash flow in the future.
Before we were engaged in 2011 and 2012, we purchased 3 properties between the two of us. She purchased a house to live in and a rental property #1 in a mountain town to do short-term rentals. He purchased an investment property with a friend.
The year we got married, we moved into her house and we are still in the same house as our primary home.
2018 was a year of change for us in the real estate world. He sold his investment property and received a $70,000 realized profit. This was the same amount owed on the house we live in now, so we paid that house off.
We also purchased rental property #2 in another mountain town. Colorado does very well with tourism and so we decided we wanted to participate.
We decided owning properties in places that we enjoy escaping to, and renting them out when we are not there, was a good option.
We manage the properties ourselves so it does take some of our time and we refer to it as our part-time jobs.
For 2018, we made a profit of $8,500 on rental property #1 after all expenses including mortgage and putting some aside for maintenance.
We just purchased rental property #2 so we don't have income numbers on that one yet.
We are planning to pay off both properties in the next 5 years. This would allow us to spend a few weeks a year at each property while having them produce $30,000 of income per year, plus putting money aside for maintenance and upgrades.
SAVE
What is your annual spending?
Our 2019 budget is $42,500 for joint living expenses.
We also each keep 15% of our take home pay for ourselves individually to do with what we want and we don't have a primary mortgage.
We really don't feel like we are penny pinching on anything.
This is a huge benefit to living in a place where the cost of living is low compared to coastal cities.
What are the main categories (expenses) this spending breaks into?
We have our accounts automated so that a portion of our joint money goes towards vacation, car, charity, toys, and rainy day/wealth building. We have separate accounts for each category.
We put everything we can on our credit card and then pay it at the end of the month so it keeps our bank account transactions minimal.
We don't have a car payment as we pay cash for cars.
We do include our vacation allowance of $9,000 a year in our expenses – that's where we splurge.
Do you have a budget? If so, how do you implement it?
We do make a budget after our annual bonus and raises at the end of March of each year so we can base it on the next 12 months.
Having said this, we don't really pay much attention to it after we make it.
Our budget is built to see how much money we want to put into the accounts mentioned earlier. After we build the budget, we automate the transfers and then don't look at the budget again till the next year.
This allows us to have funds available for the categories that are larger inconsistent bills. The funds that stay in our checking account are for normal monthly expenses.
What percentage of your gross income do you save and how has that changed over time?
We tend to only look at our savings from our net income.
We both max out our pre-tax accounts and then evaluate what we have to work with after taxes. Right now we save a little over 2 dollars for every dollar we spend (66%) of our take home pay. This is up from about 50% four years ago.
This has allowed us to take our money saved from $450,000 back in January of 2015 to just under one million in January of 2018.
Our money balance stayed the same in 2018 after spending $140,000 on a new property and having a down year in the market.
What is your favorite thing to spend money on/your secret splurge?
Our spending is in sports equipment, outdoor recreation, and travel.
Our vacations revolve around being outside and spending time being active.
Every now and then we enjoy an expensive scotch and we really enjoy hosting friends and family.
INVEST
What is your investment philosophy/plan?
We keep things pretty simple with investments.
We have never sold any of our mutual funds or company stock because of market conditions.
We did sell a few positions this year to fund the down payment of the new rental and to furnish it.
We use low cost mutual funds that are based on indexes so that we are not tempted to sell out of something mid-day.
We have a mixture right now of about 70% stocks and 30% bonds/cash and we are much more aggressive in our tax sheltered accounts than our brokerage.
We purchase in regular intervals and tell ourselves it is just buying it cheaper when the price goes down.
We also don't let market movement make an impact on our decisions to make big purchases. We got lucky last year in liquidating a few funds to purchase a property and it happened to be before the drawdown in the market, but we didn't plan it that way. Now we are back to buying every two weeks.
What has been your best investment?
Rental property #1.
When purchased, it was at the bottom of the housing market in that area. It has been easy to make a profit on the property with short-term rentals each year that we have owned it and it has appreciated in value significantly.
Also, the mortgage rate is 3.5%, which feels like free money. Especially with short-term bond yields going towards 3% now.
What has been your worst investment?
We helped a new business start 3 years ago with a number of other people and just found out they are shutting their doors early in 2019.
We didn't have any say in the business' day-to-day operations and we knew this going into it. We invested $4,000 so it was a relatively small amount, but the investment will go to zero in 2019, so definitely our worst investment.
We did learn a lot from this though and have gained experience.
Who knows, maybe our worst investment will be rental property #2 because the housing market will crash. We hope and think that it won't crash soon in that area, but you never know.
What's been your overall return?
The brokerage account in combination with our Roth IRA's says that we have averaged 6.2% annually over the last 10 years (this started as her account years ago). This of course does not include our 401k's or cash accounts.
We don't really keep track of our overall return. He see's the market daily because of his work and he keeps track of the funds we use. We know the historical return of the funds that we invest in and that is good enough for us.
How often do you monitor/review your portfolio?
We sit down at the end of each year to evaluate our net worth and to look at how our investments have done.
We pay attention to the market and we will check our brokerage when we transfer money into it or make adjustments to our purchases, but we don't log into it on a regular basis.
At the beginning of the year, we rebalance our Roth IRA with our new contributions.
NET WORTH
How did you accumulate your net worth?
Increasing our earned income, saving the raises, and investing our money in the market and real estate.
Neither of us have inherited anything.
Her parents paid $1,500 per semester for undergrad tuition and the rest of her college expenses were covered through scholarships and her own pocket.
He paid cash for college while working.
What road bumps did you face along the way to becoming a millionaire and how did you handle them?
Her: When I was younger, I spent some time living in big cities and the amount I could save was tiny because living expenses were so high.
When I moved to where we live now, the saving potential increased dramatically.
Progress felt slow at first but it does add up over time.
We both had a mentality of saving money before we met each other and we have been fortunate to be able to combine our resources and save more aggressively since then. We really haven't had any setbacks since we decided to save aggressively.
Four years ago we decided we wanted the option to walk away from our jobs on our terms so we decided to save much more aggressively. We went from a net worth of $650,000 to $1.5 million since then.
What are you currently doing to maintain/grow your net worth?
We make it a point to max out both our 401k's and both of our HSA's.
We both max out a Roth IRA through a back door contribution; we both put $5,000 a year towards permanent life insurance, and then save an additional $60,000 a year in addition to our bonuses, which goes directly into savings.
We try to take full advantage of the benefits of working at large companies.
For example, she put $18,500 into her 401k in 2018, but because of her company match and profit sharing, contributions into her account this year equaled $41,700. This is a big return on investment already just by contributing to the 401k.
Also when we give to charities, we do this in combination with our work because they will match donations to non-profits that we make. This is an easy way to make a bigger impact when giving.
Do you have a target net worth you are trying to attain?
We are shooting for $1.5 million in liquid investable assets and owning all three properties outright.
This would easily give us cash flow of over $6000/month, which is plenty for us to live on.
How old were you when you made your first million and have you had any significant behavior shifts since then?
We crossed over the first million of net worth two years ago, which would be 35 and 40 years old.
If we exclude our primary home, we crossed over a year later.
Our mindset changed from trying to increase our net worth, to looking at how our assets are going to work for us. That is why we looked into another rental and how having some cash flow from them would allow us to not solely rely on stock and bond market returns.
Stress associated with our work has gone down knowing we have plenty of time to find something else if we get laid-off. We live a pretty simple life and we have had minimal lifestyle creep over the last few years because we don't feel like we are missing out on anything right now.
We really enjoy our hobbies, friends and family, and don't feel the need for more things. We know we have a destination in mind but we are enjoying the ride too.
What money mistakes have you made along the way that others can learn from?
Please see the answer to the worst investment.
When investing in something, make sure you are aware of the risks involved. When we helped the business start, we knew there was a chance we could lose the investment. When we got the news that it was going under, it still didn't feel good.
In short, don't take a lot of risk with money you cannot afford to lose.
If you had to give advice to ESI Money readers about how to become wealthy, what would it be?
Our advice would be to keep things simple. Spend less than you make.
One of the things that we are happy we did is that we purchased less house than we could afford. A smaller house gives you less room to put stuff in (less furniture to buy) and you will have more money to spend on other things or save.
It becomes exponentially easier to save money if you make more money. It sounds obvious, but increasing your salary but not your lifestyle makes a huge difference.
We try to keep fixed monthly expenses as low as possible. We try to avoid monthly payments or memberships/subscriptions as much as we can. This way we consciously spend on things we want. We like to purchase used cars that are in good condition with cash because we don't like the idea of a car payment.
Automating your savings makes a big difference. If allows you to consciously make the decision of what is important enough to put money towards.
The last thing we would say is that it is okay to use the phrase "we don't want to afford to do that". If friends want you to go on an expensive vacation with them, it is okay to say that you have other priorities. Have confidence in what you are doing and be deliberate in the choices you are making.
FUTURE
What are your plans for the future regarding lifestyle?
We really enjoy how we live now so we want to maintain our current lifestyle or be able to give ourselves a raise in retirement.
Today, we often find ourselves wanting to do something that requires more of our time but we can't seem to find the time to do it.
"Tomorrow", we want to be able to walk away from our jobs and gain that time to put effort into things like volunteer opportunities.
What are your retirement plans?
Once we hit our savings and debt pay-down goals, we will look at transitioning into retirement.
Depending how we feel about it, it could take a few years to transition.
Retirement for us looks like a lot more volunteer time, maybe getting a part time job in the sports world again for fun, and spending more time in the mountains.
We picture her stopping earlier than him and then him easing his way out of work. This would aid in lowering tax brackets gradually and lowering income gradually instead of a cold stop.
Retirement could happen fairly quickly seeing the progress that we made over the last 4 years.
Are there any issues in retirement that concern you? If so, how are you planning to address them?
Health insurance is the big one of course.
We both work for corporations and the benefits are really good.
Colorado has a pretty good health care exchange right now but it is still way more expensive than what we are paying now. With the new Congress, we might be seeing more ideas around a single payer system or being able to buy into Medicare at 55, which we think would benefit early retirees.
MISCELLANEOUS
How did you learn about finances and at what age did it 'click'? Was if from family, books, forced to learn as wealth grew, etc.?
Her: Budget management was love at first sight. I heart a good spreadsheet.
My Dad was very budget conscious and he created the system that we use today with automatic transfers into various accounts.
I enjoyed reading personal finance books and taking personal finances courses or attending lectures sponsored by my company.
The click really happened when I went to business school — learning about the capital markets lessened my intimidation significantly. I am not afraid to ask questions when I don't understand something.
Who inspired you to excel in life? Who are your heroes?
Him: For me, my parents never made a lot of money and we struggled to pay the bills often. I didn't want to live like that so it was motivating.
Also, traveling to parts of the world where people were not as fortunate as I was opened my eyes to the possibility and motivated me to take advantage of the incredible opportunity I have here in the U.S. I won the lottery just by being born here.
I also have the luxury of being married to someone who is hero worthy. She is really talented at her job and life. She is one of the smartest people I ever met, and life is so fun with her by my side.
Do you give to charity? Why or why not? If you do, what percent of the time/money do you give?
This is one of the accounts we give to on a monthly basis. It is a small amount of our overall salaries (only 3% or so) but it does add up over time.
Right now we give to non-profits that are involved in outdoor recreation in our area, organizations that advocate for what we think is important in the world, and we give to relatives that are going to school if they need help paying the tuition.
We want to make giving more of our time a priority to non-profits in the future.
Do you plan to leave an inheritance for your heirs (how do you plan to distribute your wealth at your death)? What are your reasons behind this plan?
Right now our estate plan has everything going to our immediate siblings. We are thinking about setting up something that would go towards funding education for all of our nieces and nephews — education has been valuable for us and we want family members of the next generation to have as much incentive as possible to go.
If we have money over and beyond the above, we will give it all away to the charities and organizations that have positively impacted our lives.