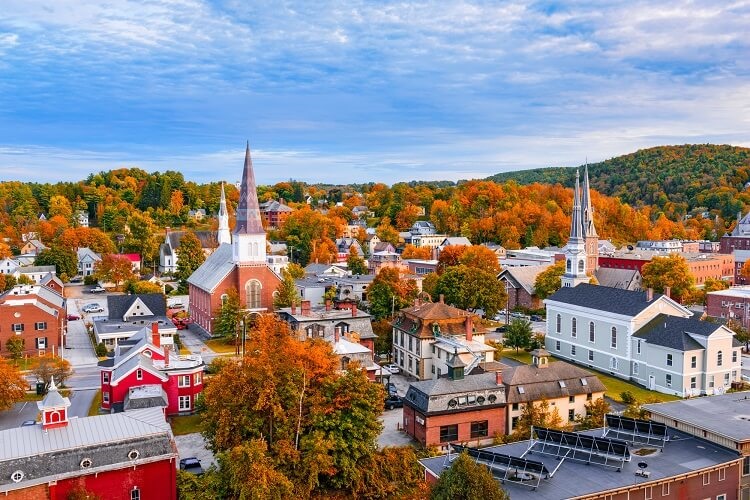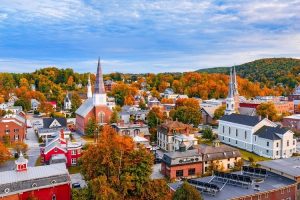 Here's our latest interview with a millionaire as we seek to learn from those who have grown their wealth to high heights.
If you'd like to be considered for an interview, drop me a note and we can chat about specifics.
My questions are in bold italics and her responses follow in black.
Let's get started…
OVERVIEW
How old are you (and spouse if applicable, plus how long you've been married)?
I am 47 and my husband is 37.
We've been married for 11 years.
Do you have kids/family (if so, how old are they)?
We have two children, ages 7 and 9.
What area of the country do you live in (and urban or rural)?
We live in a quaint New England village that's fairly walkable, outside of the dead of winter.
What is your current net worth?
$1.2M, if you don't count the equity we have in our home.
What are the main assets that make up your net worth (stocks, real estate, business, home, retirement accounts, etc.) and any debt that offsets part of these?
My business 401k – $470k
Cash balance pension plan set up for my business – $335k
My Roth – $20k
Husband's Roth – $38k
Husband's 401k through his W2 employer – $110k
Kids' 529 savings – $28k
High interest savings – $200k
Our primary home is valued at $480k; we owe $355k on it (20 year fixed @ 3.875%)
No other debt
No real estate outside of our primary home, although we're on the lookout for a multi-family that would cash flow properly (apparently not an original idea in our part of the country, because it's slim pickins)
EARN
What is your job?
I own a marketing services business focused on tech clients.
I sometimes do the work directly and other times employ subcontractors to provide me with some leverage, although subbing has sometimes been more trouble than it's worth.
The business has netted, after expenses and before taxes, around $360k for the last two years each, although is expected to hit a lower amount of $300k in 2019 (not by choice).
It is the opposite of a passive business. I enjoy the work, but would like to work less, particularly with clients in wildly different international and domestic time zones, and having worked in tech and been laid off through the 2000/2001 and 2008/2009 crashes, I'm worried about the stability of this business as our primary income stream.
My husband is a W2 employee as a manufacturing engineer. His salary is around $78k and after taxes, retirement and health insurance, he nets around $2k per month.
He is planning to take his PE (Professional Engineer) certification exam later this year, after which there may be more opportunities for some minor salary growth and side gigs in engineering consulting.
His current employer is a short commute and provides reasonably-priced health insurance for the family, but isn't great for the long-term because there isn't much room for career growth and the vacation policy is stingy.
We would like to develop an income model with more diverse income streams.
What is your annual income?
In 2018 it was ~$430k, before accounting for taxes and retirement savings.
Tell us about your income performance over time. What was the starting salary of your first job, how did it grow from there (and what you did to make it grow), and where are you now?
I started out in my field in 1995 taking a job for $23k as an entry level marketer at an agency.
I was able to grow that to six figures only 4-5 years into my career by leaping around a bit and because the tech market was so hot. Until it wasn't.
I was laid off in 2000 (dot com crash); then again in 2001 (still the dot com crash and then 9/11); engineered my own severance package when a company I worked for was acquired in 2005; and was laid off again in 2009 when the agency I worked for during the financial meltdown had its own special meltdown.
And then found out I was pregnant with our first child that same week and wasn't able to find employment while expecting.
About a year later, we left the San Francisco Bay Area, because we wanted a less expensive cost of living to weather volatility and we wanted to be closer to family to help with what was our one child at the time (soon to be two children).
That's when I started my own business, working remotely, providing marketing services to tech clients, and that business now nets about 3x what it did the first year 2010 and grosses ~ 5-7x.
My husband worked as an auto mechanic for 10 years and when we left the Bay Area in 2010, decided to go to college to earn a degree in mechanical engineering to increase his earning potential and get away from the day-to-day working with toxic chemicals.
He has been with the same company working as a manufacturing engineer for 4 years. His starting salary was $65k and now he makes $77k.
There isn't much opportunity for career growth there, but the commute is short, he's home in time to get the kids off the school bus, and the employer provides decent healthcare at a reasonable price.
What tips do you have for others who want to grow their career-related income?
Stay nimble in your career. If the right opportunity isn't available, consider creating it yourself by starting your own business.
Stay in touch with colleagues from every job you've had. Your network will help you when you need it; and you'll be able to return the favor too.
Seek degrees and certifications that will provide advancement.
What's your work-life balance look like?
This needs improvement.
We're in the weeds with two young children, a business that requires full attention, my husband's full-time job and aging parents.
We'd like to get to the place where we have some "passive-ish" streams of income from real estate or another business.
Do you have any sources of income besides your career? If so, can you list them, give us a feel for how much you earn with each, and offer some insight into how you developed them?
No.
SAVE
What is your annual spending?
In 2018, we spent approximately $15k a month or $180k. We are already on track to do better in 2019 running at about $9.5k a month in the first quarter.
What are the main categories (expenses) this spending breaks into?
For 2018, here are the big categories:
Home – $64k for the year, including $2800 monthly for mortgage, insurance and property taxes payment; utilities, home improvements, including new high efficiency boiler
Food – $35k for the year including, groceries, eating out, stops for ice cream/coffee/etc. I am aware this is ridiculous and we are working on this for 2019. We enjoy buying organic, but still, we can do better here.
Shopping – $22k for the year including books, clothes, gifts, video games, Amazon content and other nonsense. Another area to work on.
Auto – $18k for the year including gas, parts to maintain our older cars, and hobby parts for my auto-enthusiast husband.
Health/Fitness – $8k for the year including a Pelton bike (love it) which allowed us to get rid of gym memberships, as well as co-pays, eyeglasses, pharmacy, dentist.
Kids – $5k for summer camps and other childcare.
Do you have a budget? If so, how do you implement it?
I check our accounts daily to see where we are with cash flow and see if anything weird has hit our credit card accounts.
And then monthly I go into Mint and in broad strokes ensure everything is in the right category.
I report to my husband when I think we need to pull back on certain spending, such as considering a staycation instead of going somewhere else expensive.
We don't typically watch every penny, which may explain some of the numbers above, but we discuss unexpected purchases over $100 and home improvements before taking the leap.
What percentage of your gross income do you save and how has that changed over time?
In 2018, we saved ~ 43% of our gross income (before taxes) in pre-tax retirement accounts for a total of ~ $185,000.
We continue to be able to do this large amount due to the Cash Benefit Pension Plan through my business.
After taxes, we saved ~ $20k in a high interest savings account.
This is generally on par with the years prior. I'm not sure if this is the best way to get at savings percentage?
What is your favorite thing to spend money on/your secret splurge?
When I travel cross-country for business meetings, I fly first class, so I don't require as much recovery time on either end and can maximize my time with clients and be fresh when I return home to the family.
I try to limit travel so I'm not doing this more than a couple times per year.
INVEST
What is your investment philosophy/plan?
We've always agreed that it's a good idea to invest in things like our health, enrichment opportunities for the kids in the form of cool summer camps and furthering my husband's education.
And except when my husband went back to school, we've always spent significantly less than we've earned, although as you can see, we're not exempt from a little overspending now and again.
What has been your best investment?
Right now the Cash Benefit Pension Plan through my business seems to be a smart way to stash away lots of pre-tax dollars, and catch up on building our nest egg, since so much of my prior employment was stop-and-start during downturns.
What has been your worst investment?
We have a financial advisor for my business retirement accounts, our Roth's and the kids' 529's. I'm not sure if it's led to a great enough improvement in returns to accommodate his fees. Probably not.
Although our advisor is a nice, responsive guy, we're looking to change this in the next 2 years and transition to more of a DIY model.
What's been your overall return?
I honestly am not sure, but am now working to find out.
How often do you monitor/review your portfolio?
I check daily the amounts that are in the accounts, but don't monitor it for specific returns or fees.
NET WORTH
How did you accumulate your net worth?
100% this is from earning more than we spend. No inheritances. And as best as I can tell, only mediocre investing.
What would you say is your greatest strength in the ESI wealth-building model (Earn, Save or Invest) and why would you say it's tops?
I would say we've done well with the earning and saving and need to work on the investing.
What road bumps did you face along the way to becoming a millionaire and how did you handle them?
Layoffs and my husband going back to school for a degree were setbacks.
We cut costs during the last major market downturn by moving to a lower cost of living area.
What are you currently doing to maintain/grow your net worth?
We are keeping an eye on real estate and my husband is looking for work on the side, although time is limited because of current commitments, including my business and having young kids.
Do you have a target net worth you are trying to attain?
No.
We'd ideally like to have $3.5-4 million in assets or around $10k in monthly passive income (via business and/or real estate) before we retire.
I expect to retire first, ideally in about 8 years, with my husband likely working until we get our youngest through college.
We're welcome to input on if you think this is possible mathematically.
How old were you when you made your first million and have you had any significant behavior shifts since then?
46; no behavior shifts yet.
What money mistakes have you made along the way that others can learn from?
We should have taken out loans for my husband's schooling and kept the money in the market and then paid off the loans when he was done before they started accruing interest.
We also should have pulled the kids out of private school 1-2 years earlier (they've been in a good public school for 2 years now).
One thing that I don't regret, but that someone else might, is that we bought an old Victorian fixer upper and I love it, but maintenance and renovations are significant. Charm can be expensive!
What advice do you have for ESI Money readers on how to become wealthy?
If you are young and thinking about furthering your education to improve employment options, do it before you have babies, if you can, because having time to study and think becomes rare once kids are in the picture, especially when they are small.
FUTURE
What are your plans for the future regarding lifestyle?
We'd like to pay off our primary home mortgage and any college loans for the kids, and grow passive income to $10k per month by 2034.
(I'm not going to lie, I'd also like to remodel my 1960's kitchen in the next 12-18 months, but that's not really factored into our numbers yet).
We want to work towards a less hectic lifestyle, where we have much more time to enjoy each other's company, can be available to help aging parents and we have our needs/wants paid for in a reliable way that doesn't require me to be in perpetual "hustle-mode."
Our plan to get there includes investigating real estate, as well as my husband starting his own business.
What are your retirement plans?
I'd like to retire by the time I'm 55 in 8 years and my husband would like to retire in 15 years when he is 52 and the kids' college is taken care of.
Are there any issues in retirement that concern you? If so, how are you planning to address them?
I'm worried that we have too much of our wealth in paper assets and if a market downturn wipes us out, we may not have time to recover for me to retire in 8 years.
MISCELLANEOUS
How did you learn about finances and at what age did it 'click'?
My mother taught me early on to avoid credit card debt and explained the importance of spending less than you make, which was extremely valuable.
She also taught me that if I maxed out my 401k from the moment I got my first job that it would compound enough so that I would be able to retire on that money comfortably.
While starting early is indeed important, this didn't account for all the starts and stops in my career and the exact times I should have been dumping money into the market buying low were the times when I didn't have employment to do so. So, we now are playing catch up.
The fact that I would need to play catch up didn't really click for me until 3-4 years ago when I started to realize I was one of the older people in meetings with my tech clients and that aging out of the tech industry might be a real thing (pass me the hair dye, please).
Who inspired you to excel in life? Who are your heroes?
My parents instilled in me the value of hard work, doing what you say you will do and treating others with respect.
Do you have any favorite money books you like/recommend? If so, can you share with us your top three and why you like them?
The Leverage Equation: How to Work Less, Make More, and Cut 30 Years Off Your Retirement Plan (Financial Freedom for Smart People)
by Todd Tresidder is fantastic.
It gives an alternative view to the standard approach of making a big salary, saving as much of it as possible and investing in low cost index funds.
Do you give to charity? Why or why not? If you do, what percent of time/money do you give?
We give a little.
Do you plan to leave an inheritance for your heirs (how do you plan to distribute your wealth at your death)? What are your reasons behind this plan?
We don't plan to leave an inheritance.
Our gift to our kids will be to pay for their undergraduate degrees. My parents did the same for me with the agreement that I would do the same for my children when the time came.
We also plan to keep ourselves physically and mentally fit as long as possible so that we do not become a burden to our children in our old age.
Do you have any questions for ESI Money readers?
Aside from spending less and losing the financial advisor, do any readers have any other input or advice for us?