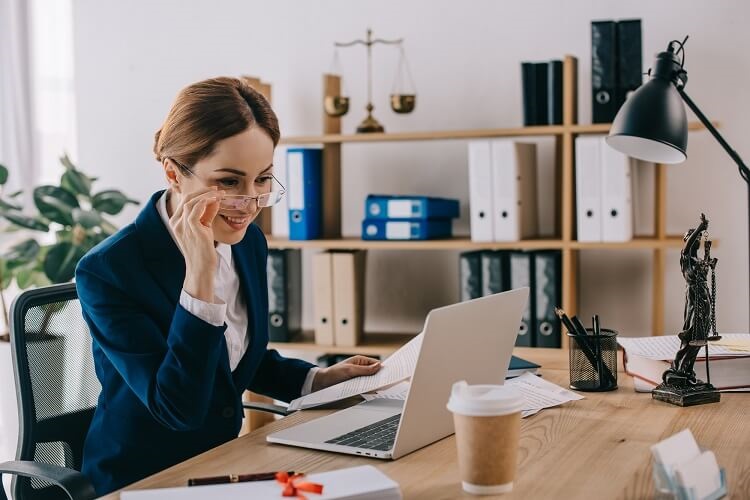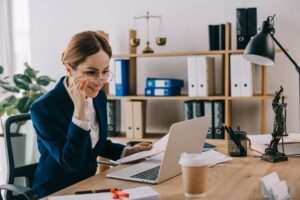 Here's our latest interview with a millionaire as we seek to learn from those who have grown their wealth to high heights.
If you'd like to be considered for an interview, drop me a note and we can chat about specifics.
My questions are in bold italics and her responses follow in black.
Let's get started…
OVERVIEW
How old are you (and spouse if applicable, plus how long you've been married)?
I am 42, never married.
Do you have kids/family (if so, how old are they)?
No kids.
What area of the country do you live in (and urban or rural)?
I live in the Northeast – suburbs (high tax area).
What is your current net worth?
$1.19 m (without real estate).
What are the main assets that make up your net worth (stocks, real estate, business, home, retirement accounts, etc.) and any debt that offsets part of these?
Retirement accounts/401K: $730k
Vanguard Account with Stocks/Bonds: $195k
Company Equity Portfolio – Immediately Available/Vested: $190k. (Most of my company equity portfolio is not currently available or vested).
Cash: $75k
I also own my home. No mortgage. My house is probably worth ~ $250k. When tracking my net worth ("NW"), I do not include my home.
I drive a company lease vehicle (that I pay for partially).
And I have absolutely no debt. 🙂
EARN
What is your job?
I am an executive at a large public corporation.
What is your annual income?
My base salary is $260k.
Last year, I received a bonus of $150k (cash) plus additional long term incentive awards (restricted stock/stock appreciation rights).
Tell us about your income performance over time. What was the starting salary of your first job, how did it grow from there (and what you did to make it grow), and where are you now?
I went to law school right after completing my undergraduate degree with a somewhat mediocre LSAT score and average grades.
Quite surprisingly, I ended up doing extremely well my first year and very quickly many doors that I never considered before started opening up for me.
I started in BigLaw with a starting salary of $125k, and student loan debt of ~$80k.
But I was in love (and young!) – so I quit my first year and relocated. I took a big salary cut – and started working at a much smaller firm for $75k.
The relationship ended and I eventually found myself back at a mid-size firm. I did that for a few years and generally enjoyed it.
I considered making the push to try and become a partner, but there was something about doing the same type of legal work for the next 20+ years that seemed unappealing to me.
So like many lawyers I sought out an in-house gig and landed at the company I work at now. When I left the law firm, I was making $150k plus ~$25k bonus. My starting in-house salary was $140k with no bonus potential.
My salary really popped when I became an executive about 5 years ago.
What tips do you have for others who want to grow their career-related income?
Do not be afraid to take pay-cuts to do interesting work or even chase love! My salary is important to me, but it is not my primary driver. It is a cliché – but I do think if you can find work that is interesting to you, the money works itself out eventually.
For a long time, I have been putting in hours, long nights, and weekends and doing my best to consistently perform at a high level. I cannot believe I'm quoting Ashton Kutcher here, but it rings very true to me: Opportunity looks a lot like hard work.
Stop focusing on yourself/your career. For me, my career really started to take off when I stopped thinking about what was good for my career, and instead prioritized trying to make other people be successful (including my boss, other senior leaders, my team, my colleagues, my customers, etc.).
Be someone people like working with. For me, this begins with bringing a positive attitude to work.
My first boss at a summer job when I was 16 once said that part of what she paid us for was to have a good attitude on the job. That has always stuck with me. Even if something is going on in my personal life, when I am at work, I think part of my job description is to be a pleasant person.
Also be that person who is always willing to take on the boring, extra or stretch assignments.
Deliver on commitments made.
Bring solutions, not problems.
And finally, have fun. Work and associated long hours go by a lot faster if you are working with people who can laugh and bring some fun to the office.
What's your work-life balance look like?
It varies.
I always consider myself "on-call" for my team, colleagues and customers. That said, I also believe in sleep, vacations, flexible work schedules, personal lives, evenings and weekends.
This means that I do my very best to limit meetings, calls, emails to core weekday business hours unless something requires urgent attention.
Last year, I traveled ~ 50% (all international). I expect to travel less this year. There are days/weeks when something big/important is going on, and I'm easily working 12 hour days.
Earlier in my career I definitely cancelled many social plans or vacations and prioritized my career over my personal life. This happens rarely now, and I think it is connected to the growth of my NW. The more financially secure I feel, the better I have become at setting boundaries and the better my work-life balance has become.
Do you have any sources of income besides your career? If so, can you list them, give us a feel for how much you earn with each, and offer some insight into how you developed them?
No.
SAVE
What is your annual spending?
I spent ~$100k last year, which is definitely A LOT for a single woman with no kids and no mortgage!
I obviously do save but I also very much have a "tomorrow is never guaranteed" kind of attitude.
What are the main categories (expenses) this spending breaks into?
Taxes!!
Insurance/Utilities/Landscaping
Health/Fitness
Food/Entertainment
Travel
Do you have a budget? If so, how do you implement it?
Sort of. I track my discretionary spending on a monthly basis, but I rarely wait or pass on something I want.
There is definitely room for improvement here and I would like to control my spending better this year.
What percentage of your gross income do you save and how has that changed over time?
This has definitely changed over time. Right now, I'm saving ~30%. Ideally, I would like to get this to 50%.
I have always maxed out my 401K, but I really started additional savings ~2 years ago when I paid off my mortgage and student loans.
I know that most people would think it was crazy to pay off a mortgage or student loans (especially since my interest rates on both loans were less than 3%), but for me, it was worth it. I sleep better with no debt and have less anxiety and pressure at work. It was a great financial accomplishment.
What is your favorite thing to spend money on/your secret splurge?
I have a few favorite things! And none of this is a secret to the people who know me!
Friends/Family: I like to be able to share what I have with the people I love.
Food/Entertainment: I eat out often and I try to see as much live theatre/comedy/music as I can.
Fitness/health: I have multiple gym memberships (that I really use). I work out with a trainer weekly, and of course my favorite yoga classes are not free at any of my gyms.
Travel: In the last few years, I have taken some epic trips with family and good friends (with me treating for the most part).
INVEST
What is your investment philosophy/plan?
I have a personal investment policy statement that I review/update annually:
Objectives: Build wealth to support an early and comfortable retirement; Invest in simple, low-cost manner.
Asset Allocation: 65% US Stocks (that includes my company equity portfolio), 10% International Stocks, 25% Bonds/Cash.
Philosophy: Accept market returns, rebalance with significant additions and/or when any allocation becomes more than 5% off target (no more than 1x/quarter); No $$ to wealth advisors; Max out 401K each year (front load to the extent possible); "Gambling Portfolio" aka buying individual stocks is OK but no more than $20k; Bonds in tax deferred accounts to the extent possible.
Other considerations: Aim to save at least 30% and to save 50%; Immediately save at least 50% of any cash bonus.
What has been your best investment?
Law school.
I applied to two schools: a stretch, very expensive and prestigious private school and my in-state public school. I thought the ROI on the prestigious private school would have justified the investment, but I didn't get in.
I went to the less expensive in-state school and it ended up being a great investment.
My first job out of law school (in terms of salary) was pretty much as good as it got at the time, even for the kids graduating from the fancy schools.
What has been your worst investment?
Probably my undergraduate degree.
I went to a fantastic public university but decided to get a liberal arts degree. WHY?! If I could do it again, I would go after an engineering degree.
What's been your overall return?
On my retirement accounts, ~8.5%
On my Vanguard account, ~20% (since Apr. 2017)
How often do you monitor/review your portfolio?
Once a month.
NET WORTH
How did you accumulate your net worth?
No inheritance, no magic. Initially it was just steady, regular 401K savings.
Paid off my mortgage and student loans first.
Now I invest in a simple, low-cost manner.
I am also well compensated.
What would you say is your greatest strength in the ESI wealth-building model (Earn, Save or Invest) and why would you say it's tops?
For years, my strength has definitely been earning mostly because it was the only thing I was focused on.
I only started really tracking and focusing my spending, saving and investing ~2 years ago.
What road bumps did you face along the way to becoming a millionaire and how did you handle them?
Since graduating from law school, I always had a job – so my cash flow has always been there. Despite having a mortgage and student loans, I was spending for years without really thinking about my NW or retirement. So I guess my "road bump" was ignorance and/or total lack of focus.
In 2014 I read an article in the NY Times that referenced "If You Can" by William J. Bernstein and it was absolutely life changing for me. That is where it began for me, and that is when I started taking my financial education into my own hands.
What are you currently doing to maintain/grow your net worth?
I continue show up at a job that I love and do what I can to make sure it stays interesting and validating.
I review my Investment Policy annually and invest accordingly.
I continue to track my spending and NW.
And I continue to try and education myself on financial subjects (often reading blogs like ESI!).
Do you have a target net worth you are trying to attain?
Short term – I'd like to see how fast I can get to $2m. Long term – $5m.
How old were you when you made your first million and have you had any significant behavior shifts since then?
42! This year.
In January 2019: my NW was ~$700k (not including real estate).
I paid off my mortgage in early 2018.
What money mistakes have you made along the way that others can learn from?
I took out student loans when I was younger without truly understanding how long it would take to pay them off.
I probably should have saved more and rented a few more years before I bought my house. A house costs more than you think it will. And I bought at the height of the market!
At times during my career and life, I focused too much on my salary and it never made me happy. The more I have focused on finding interesting and challenging work and helping others, the happier I am. Money is important, but it is not happiness or fulfillment.
What advice do you have for ESI Money readers on how to become wealthy?
Get as smart as you can on finance and investing. Goals. Focus. Tracking.
FUTURE
What are your plans for the future regarding lifestyle?
I think my NW will allow me to have more options.
I do not have any plans to change my lifestyle right now, but I am open to different changes and opportunities.
What are your retirement plans?
I would like to have the option to retire comfortably at 50.
As far as activities in retirement, I expect it will be more time to do the stuff I already like to do in my free time.
I could also see myself doing something related to public service on a part-time schedule.
Are there any issues in retirement that concern you? If so, how are you planning to address them?
Of course, the cost of health care.
MISCELLANEOUS
How did you learn about finances and at what age did it click?
I'm a late bloomer here. For me, it really started in 2014 when I read the article in the NY Times that referenced "If You Can" by William J. Bernstein.
Who inspired you to excel in life? Who are your heroes?
My parents divorced when I was in high school and money was always a source of conflict. That was pretty motivating for me when I was younger.
Now, I work at a company with many very hard-working, extremely smart and interesting people. It is both inspiring and motivating to work along-side them.
My heroes: U.S. military service members, teachers, first responders, people who work in public service and government. Thank you!!
And I also admire the people that dream REALLY BIG and go after those dreams despite everything.
Do you have any favorite money books you like/recommend? If so, can you share with us your top three and why you like them?
Not a book, but I definitely recommend "If You Can" by William J. Bernstein as a starting point because it lays out how to begin a financial education in a very simple, straightforward manner.
How a Second Grader Beats Wall Street
– by Allan S. Roth because it really helped me come up with my investment policy.
The Life-Changing Magic of Tidying Up
– by Marie Kondo because this book really made me think about my stuff and consumption (and ultimately spending) in a very different way.
P.S. Like most of the ESI interviewees, I also really liked The Millionaire Next Door
.
Do you give to charity? Why or why not? If you do, what percent of time/money do you give?
Yes, ~$5k.
I could do better in this area. I give because I think I have a moral obligation to help others (United Way), and in some cases, it is because I believe in supporting a specific cause (ex. NPR, museums, friends running races for charities).
Do you plan to leave an inheritance for your heirs (how do you plan to distribute your wealth at your death)? What are your reasons behind this plan?
No, but depending on how much my NW grows, this might change.