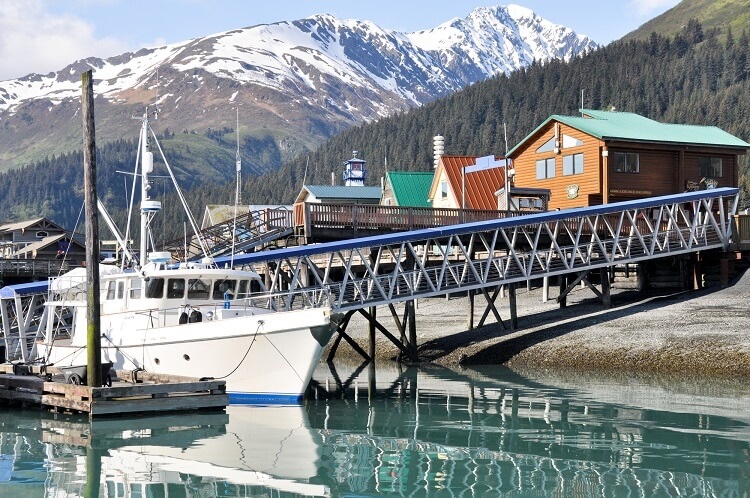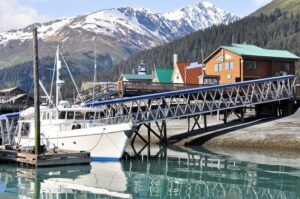 The following is a millionaire interview I first published on a previous site.
I have several of these interviews, conducted over the past several years, that I now want to place on ESI Money (so they are all in one place).
I've been posting them every now and then, but would like to get them all completed soon, so you'll see more of these in the next few weeks. All great stuff!
This interview was originally posted in December 2013. I have since lost touch with the interviewee.
If you'd like to be considered for an interview, drop me a note and we can chat about specifics.
My questions are in bold italics and their responses follow in black.
Let's get started…
How old are you (and spouse if applicable, plus how long you've been married)?
I'm 60; husband is 75.
We've been married 10 years. This was the second marriage for me, 3rd for him.
Do you have kids/family (if so, how old are they)?
One son from my first marriage, age 28; on his own and about to make me a Grandmother. Woo-hoo!
My husband's two kids are older and don't stay in touch.
What area of the country do you live in (and urban or rural)?
Midwest, suburb of medium-sized city.
What is your current net worth?
About $2.5 million.
What are the main assets that make up your net worth (stocks, real estate, business, home, retirement accounts, etc.) and any debt that offsets part of these?
Nearly all stocks and mutual funds.
Equity in the house is less than 10% of our net worth.
About 40% of the investments are in retirement accounts
Value of car inconsequential.
No debt other than mortgage.
What is your job (type of work and level)?
I'm an actuary, VP level.
Husband is semi-retired from advertising with SS and some small freelance income.
What is your annual income?
Mine is about $200K from my job.
Husband gets about $20,000 from Social Security (before taxes) and about $5K per year from freelance work.
Our investment income is about $100K/year (including unrealized gains) but we don't touch that.
How did you grow your income so high?
Invested a significant of blood, sweat and tears into passing actuarial exams early in my career.
Took only six weeks out of the workforce after the birth of my son.
What is your annual spending?
About $70K per year.
How did you accumulate your net worth?
A few things:
Being interested in investing very early (and making mistakes early in my career with small amounts of money).
Making the savings accounts pretty much a one-way street (money goes in, it does not come out).
Having some distinct areas where I splurged but not trying to keep up with the Joneses in everything.
I've probably paid a total of $200 in credit card interest my entire life and have bought modest cars and driven them till they fell apart.
I've been extremely wary of "easy monthly payments" my whole life. They add up.
My business wardrobe is classic, well-made and expensive but I wear things till they fall apart (which can take a couple of decades).
I save a ton by not wearing makeup and perfume — just don't like either.
Bad break: Marrying a spendthrift first husband who was unemployed the last 5 years of our marriage and was trying to keep up with his multimillionaire sister. He was a disaster and we divorced in 1997.
Good breaks: From that marriage I got $100K out of the equity in the marital home, sank it into a $350K house, and sold that house for $575K 6 years later.
At the same time, I remarried; my husband had very little savings but sold his house, which had $100K in equity. We moved to a LCOL area and bought a new home for $242K with a mortgage. 99% of the money we didn't need for a down payment went into the savings.
We're on the same page financially. That's huge.
I mow the lawn, brown-bag lunch and cut his hair; he maintains the pool. We have one car, bought used. We love our home and rarely go out to eat.
We laugh at how no one would look at us and guess how much we have. We like it that way.
Our big splurge is travel. Every year we go someplace major (aided by hotel and airline points) and we've been to over a dozen countries together. We have wonderful stories and shared memories.
What have you learned in the process of becoming wealthy that others can learn from?
Marry someone with the same financial values you have — or stay single.
Save early, save often, take a long-range view of the market.
Educate yourself on investing. Even if you trust your advisor (I do), you have to live with the results.
Choose your splurges carefully. Shopping does not buy happiness. You don't have to have the best of everything — only the best of what's most important to you.
Keep your fixed costs as low as possible (hard to do in a HCOL area, I know — I lived in Northern NJ for 25 years).
What are you currently doing to maintain/grow your net worth?
I'm still working!
We save about $100K per year (that includes employer 401(k) contributions) so I plan to work to 65.
We continue to be cheap where it doesn't matter to us, but have a $6K cruise to Alaska planned next year and will probably go to Italy (in Business Class) in 2015.
Do you have a target net worth you are trying to attain?
Projected value under some pretty reasonable assumptions is $3.6 million; the house will also be paid off by then.
What are your plans for the future regarding lifestyle (for instance, will your net worth allow you to retire early, downsize jobs, etc.)?
Retire in 5 years and move to a smaller house, preferably on a lake so I can get a kayak.
My husband will be 80 by then but if he's around and up for it, we're going to Australia and New Zealand. If I'm on my own, I intend to travel, do volunteer work and take college classes in interesting but unmarketable areas such as history and foreign languages.
Is there any advice you have for ESI readers regarding wealth accumulation?
To repeat a little of what's above: save early, save often.
Don't try to keep up with everyone in every area.
Marry someone with the same financial priorities.
Educate yourself on investing.
Enjoy some of your money along the way.