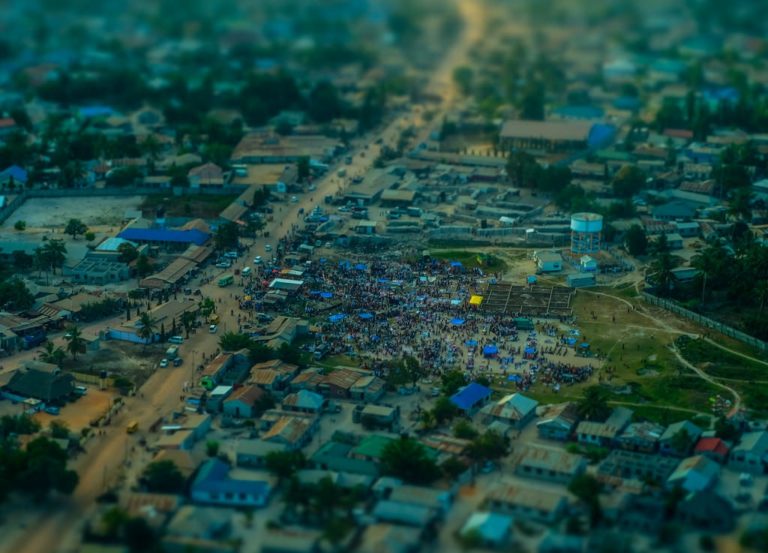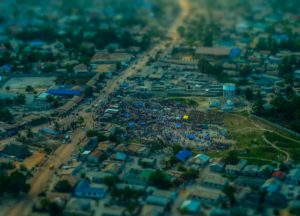 Summary: Were you live (and the costs associated with living there) can dramatically impact your net worth.
We talked about the cost-of-living and income impact of geography in Become Wealthy by Having a High Income in a Low Cost City.
This post will take the same issue and attempt to put some numbers to it.
The debate still rages on as to which is better:
To live in a low-cost state and earn (what some say is more likely) a lower income
To live in a high-cost state and (likely) earn a higher income
In other words, assuming the assumptions above about lower cost meaning lower income and vice versa, which is a better trade-off financially? Does the higher income make up for the higher costs?
Of course I don't like to compromise, so that's why I wrote about having a large income in a low-cost city. 🙂
But in this post we'll try to determine which is the better choice if you had to pick one.
A Great Example of High Income in Low-Cost Area
This whole line of thinking was stirred up again a couple months ago when I read The Case for Working in Silicon Valley and Living in the Rust Belt. It begins with this intro:
When software engineer Eric Anderle and his wife, Rachel, decided they were tired of renting and wanted to buy, they quickly realized that any place in their neighborhood—San Francisco's spiffy NoPa district—would be out of reach. Rather than look in surrounding towns or across the bay to Oakland, the 25-year-olds staged an escape. Last fall they moved into a four-bedroom house an hour south of Grand Rapids, Mich.
The monthly mortgage payment on their 3,000-square-foot home there is about the same as the rent on the couple's old 600-square-foot apartment. Best of all, Anderle didn't have to give up his sweet Silicon Valley gig at Twilio. He persuaded the cloud communications company to let him not only work but also live remotely. "We really did like living in the Bay Area," Anderle says. "We couldn't see a viable path to do that that didn't involve delaying the things we wanted for 10 years while we saved."
What made me laugh about this was the real estate contrast between San Francisco and Grand Rapids (they even show pictures of the differences). I sent a note to my friend Sam with a smile because he lives in and owns property in SF while I lived in and own properties in GR. 🙂
Anyway, this is exactly the point I was making earlier. If you can make a big-bucks salary and live in a low cost of living city, you can become very wealthy. That's why I recommend you do both.
Looking at the Data
In an attempt to sort out the low/low versus high/high debate, I found cost data by state and a list of income by state. Fortunately, a couple of sites put these two pieces of information together to see where the trade-offs net out.
My Money Blog lists states where incomes are more valuable. Basically it takes cost data and adjusts for income, then ranks the states best to worst.
According to their data, the best states to live in (where per capita incomes have the most purchasing power) are:
North Dakota
Connecticut
District of Columbia
Wyoming
Massachusetts
Nebraska
And the worst states are:
Utah
New Mexico
Arizona
Idaho
Hawaii
However, this info might not be 100%. Here's a comment left on the site:
I think this is interesting, though this data misses two key things
1. Taxes. I don't believe state taxes such as property or income are included in this, so that can make a big difference
2. While it looks at rents, it doesn't look at real estate prices. For example, rents may be 2x difference between states, but values could be 4x (i.e. the higher cost state tolerates lower rental yields).
I think those two additions would make this skew even more…
But I found another (better?) option comparing costs and incomes by state including all the factors we want plus a few "extras". Here are the details:
Twelve factors were analyzed and divided up into five categories as follows:
Jobs and income: Median household income and state unemployment rate
Housing: Median home listing price and effective state property tax
Lifestyle: State tax rate, annual child care costs, cost of groceries and school district grades
Healthcare: Average family health insurance premium and percentage of employer contribution to employee health insurance
Safety: Violent crime rates and property crime rates
Using this criteria, they list the best states to live in for a cost/income relationship to be:
New Hampshire
North Dakota
Delaware
Montana
Wyoming
And the worst states are:
Washington, DC
California
Illinois
Connecticut
Nevada
Ok, so some thoughts on all this:
North Dakota and Wyoming make both lists, so they seem to be clear winners. Good combination of decent incomes and low costs.
Connecticut and District of Columbia are sending mixed messages — tops on one list and bottom on another. I'll call it a wash and throw them both out.
Neither list can agree on what the worst states are.
None of this is conclusive (as it never is) but if anything it points to the fact that higher cost-of-living states do not make up for those higher costs with their higher incomes.
Yes, yes, there are caveats. For instance, this is state info and the results could be different if we used city data.
In addition, there are posts out there that draw the completely opposite conclusion. But based on what I've seen I think it's more the exception than the rule that high costs are more than offset by high incomes.
High Income Plus Low Costs!
All this comes back around to the main issue: why settle? Why not develop a high income while living in a low cost-of-living city? If you do that you can become very wealthy.
So why wouldn't you? The difference could be hundreds of thousands of dollars a year.
Don't believe me? This analysis says there's a $65k difference PER YEAR between Houston and San Francisco — and those are just the averages. What if the Houston person had a high-paying job? The spread could be $100k per year! Add that up (including investment returns) for 40 years and see what it gets you. 🙂
So in the end we have yet another data point that says living in a high cost-of-living area (state this time) is not compensated for by the (supposedly) higher incomes in that area.
Of course, there are exceptions. Personal finance is personal and there is example after example of times when it does pay off. But on average I think the best bet is to live in a lower cost-of-living area and make a decent income. Or better yet, make a LARGE income. 🙂
What's your take on this issue?
P.S. As happens quite frequently after I finish and schedule a post (I work about a month in advance), I found another article that reinforces the points made above.
The Business Insider has a post on the best and worst states to make a living. Their overall conclusion:
Not all states are created equal when it comes to making a living. While your income might be greater in places like New York or California, high tax rates and cost of living can greatly affect your lifestyle.
Of the ten "best states", only four had costs higher than an average U.S. city and three of those were less than 2% higher. Of the ten "worst states" all but one had costs higher than the average with six of them at least 20% more expensive. Conclusion: higher incomes in more expensive states do not overcome the higher costs of living in those states.
North Dakota makes the "best" list again, so I guess it is best.
I've lived in three of the "best" states (Ohio, Michigan, and Colorado) and none of the "worst" states.
P.P.S. And yet another one found the next day. This lists the best cities for building wealth. It does have a broader list of high cost and low cost cities, though much of the results are driven through real estate appreciation, something that can't be counted on over the long term.
photo credit: Street market in Dar-Es-Salaam via photopin (license)