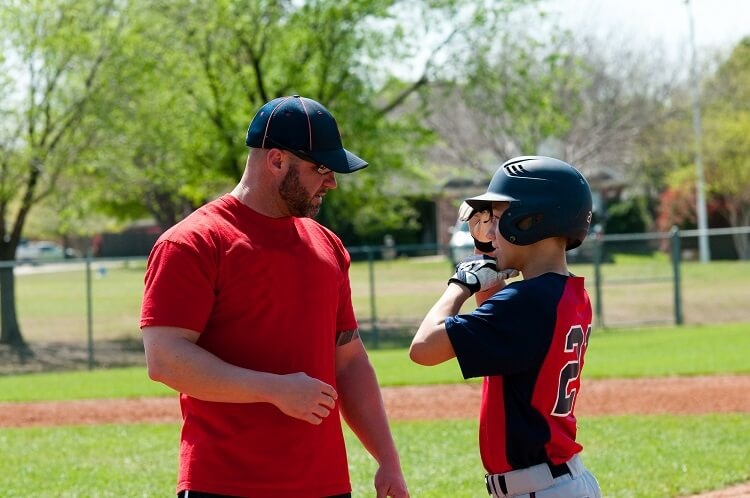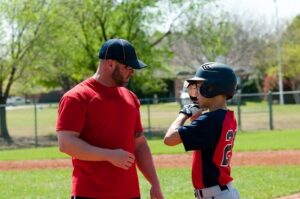 Here's our latest interview with a millionaire as we seek to learn from those who have grown their wealth to high heights.
If you'd like to be considered for an interview, drop me a note and we can chat about specifics.
This interview took place in July.
My questions are in bold italics and his responses follow in black.
Let's get started…
OVERVIEW
How old are you (and spouse if applicable, plus how long you've been married)?
My wife and I are both 41.
We've been married for 10 years.
We are both relatively frugal and disciplined spenders.
Do you have kids/family (if so, how old are they)?
We have two sons under the age of 10.
What area of the country do you live in (and urban or rural)?
We live on the West Coast in a suburb of a large city.
What is your current net worth?
Our current net worth is $1.87M.
At the time of writing this interview, our net worth is down 12.8% from the February 2020 pre-Covid impact peak. The S&P 500 is down 16.8%.
What are the main assets that make up your net worth (stocks, real estate, business, home, retirement accounts, etc.) and any debt that offsets part of these?
Our breakdown of assets looks like this:
His 401k/Roth Accounts: $805k
Her 401k/Roth Accounts: $710k
Stock Accounts: $125k
Savings Account: $119k
529 Accounts: $99k
HSA Account: $16k
What is not included in our net worth number is our home equity, which is estimated at $580k. Since we still have a mortgage, I don't include our house in our asset list. It's just the way I like to look at things. Until we own it outright, it's not completely ours.
We got lucky with our house purchase ten years ago and bought in an area that's grown in value. The house value has almost doubled. We were not trying to time the housing market, but in worked in our favor.
I also will have a pension with a forecasted value of $375k when I turn 55.
EARN
What is your job?
I am a Senior Engineer of a mid-sized Manufacturing company. I've been with my company for 15+ years and they have been good to me.
I enjoy the products and the smart people I work with. My company has also allowed me to see a lot of the world on their dime.
My wife is a Financial Advisor (and a really good one) at a small, national firm. She is an expert at listening to, humoring me, and then ignoring my financial ideas.
What is your annual income?
$280k.
We feel very fortunate and have both worked hard for salary growth.
Tell us about your income performance over time. What was the starting salary of your first job, how did it grow from there (and what you did to make it grow), and where are you now?
My first job was working in high school summers as a construction laborer for $7/hr. I then worked college summers for a construction firm for $10/hr and $20/hr if we were on a state job project. This was 1998. It's sad and shocking at how wages have not gone up much for workers, including younger workers. Summer jobs are now more for play money than anything else.
My last summer as a college student I worked as an engineering intern at a small construction company for $12/hr.
When I graduated college, I took an engineering position and started at $48k in 2001. I have always been a hard worker and dedicated problem solver. I don't like to leave things open ended. And this has helped my salary rise over my career with yearly raises and promotion bumps.
I keep debating if the next promotion is worth the work-life balance trade off. Right now I am in a good place, but am afraid I am getting complacent.
What tips do you have for others who want to grow their career-related income?
Lead By Example – I can tell when someone can walk the talk or just talks. Talkers, for the most part, plateau in the engineering world.
Question Everything – not out loud necessarily, but ask yourself "why" and "how". Many people go through the motions and want to know how to do things, but don't take the time to understand it. Everyone is a Project Manager in the tech world, but those that understand the concepts – the why – are the stand outs. Once you understand the why and how and then can communicate it and maybe even create from it, your value is sky high. You can become an expert, teacher, mentor, and go-to resource quickly.
Network – I am really bad at networking, but it's essential as people tend to hire those they know for promotions. Check in with your boss on a structured schedule and leverage their network. It's not about ass kissing, it's about opening up possibilities. If anyone has any secret networking tips I would love to learn from you.
What's your work-life balance look like?
So far, so good and we stay flexible.
I start work really early and am able to get off work most weekends, but it's always been manageable. My wife has occasional client meetings in the evenings and weekends – especially lately with new clients coming to her for financial advice during this pandemic, so we tag team well. She has been getting new clients around the country in different time zones as financial advising has become more virtual.
When we are both busy at night, I have mastered a few easy go-to dinners for me and the kids – french toast, spaghetti, homemade pizza, and don't judge – cereal on occasion. Still trying to figure out an easy protein to go with it, but cereal always hits the spot for me and kids.
We will eat out about once a week on the weekend. Nice restaurants are left for special occasions. Family dinners out and date nights are more about spending time together as opposed to the food.
Staying active and healthy is also a big part of our work-life balance. We make time for exercise – I need to exercise daily for work sanity.
I also coach my kids' sports teams, which is a passion. It gives me one on one time with my children and helps me feel like a kid again. My company is good about employees spending time in the community. I make sure to put our practice and game schedules on my work calendar. Colleagues never question it when I need to leave a meeting to go coach. If something is pressing, I will log back on after practice.
Sports will always be a big part of my life either by coaching or playing. For me, they serve as a good distraction from work and I believe make me a more productive employee.
Do you have any sources of income besides your career? If so, can you list them, give us a feel for how much you earn with each, and offer some insight into how you developed them?
No other income right now.
All dividends are reinvested.
We talk about the obvious gap in our portfolio of having no real estate investments, but neither of us currently have the time to devote to it to do it right.
SAVE
What is your annual spending?
$121k / year.
Some of this is because we overpay our mortgage. Refinancing still isn't equitable at today's rates. We have a really good mortgage rate and not too many years left on it. It will be paid off in ten years.
Every few months or so we talk about just paying off the mortgage and having zero debt, but we both fear our spending discipline would suffer if we didn't have to account for a mortgage.
What are the main categories (expenses) this spending breaks into?
Mortgage, insurance, monthly utilities, and property taxes are the biggest expense. We both do all the work on the house including the yard work and interior house upkeep. We also do small remodeling projects on our own.
One thing we did spend to have done last year was new countertops for two bathrooms as we did the cabinets, fixtures, and paint ourselves.
I will paint anything as long as my wife agrees to do the taping. I also designed and built the kids their own playground. I couldn't fathom spending $1k plus for one.
Groceries are the next biggest expense. We eat a lot of fruit.
We take a few vacations a year.
We don't spoil the kids except for Christmas, but I do buy them decent sport equipment when it meets the value. For example, for baseball, I do buy them composite bats knowing how better the material properties of them are better than aluminum bats. They have a ton more pop.
Do you have a budget? If so, how do you implement it?
My wife is a financial advisor – we are on a budget.
Most all our non-automated expenses go on a shared credit card account. So we gauge our spending on how high the monthly bill is.
And we tell each other if we spend over $30 on anything other than groceries so there's no surprises.
What percentage of your gross income do you save and how has that changed over time?
We both save 25% of our salaries to our 401k accounts. We both have traditional 401k and Roth 401k accounts with our companies. We balance deposits to max out pre-tax contributions and put after tax money into the 401k Roths. We have both always made sure to contribute enough to maximize our company match.
The rest of the funds we don't spend going into our savings account. When this gets too high we will put money in our brokerage account.
Our savings rate over the years looks somewhat like a sine wave. We were diligent savers before kids, but when we had our first child we bought our house and our savings rate decreased. We forecasted this would happen for a few years as my wife stayed home for five years to raise the kids and we were down to one income. But when my wife went back to work, our savings rate went back up to above 25%.
What is your favorite thing to spend money on/your secret splurge?
We're pretty good about disciplined spending and some of our splurges are strategic.
I bought a new car two years ago with the goal of giving it to my oldest child in 5+ years. That way I know they will be driving a safe, well maintained vehicle. I will say the technology in new cars is somewhat impressive. If we didn't plan on handing down the cars, we would still buy used though. We have been shopping for a new car for my wife with the same plan to hand it down to our youngest child. After that, hopefully Tesla prices will have come down by then!
Running shoes is another area where I spend for quality based on the amount of miles I run. But only two pairs a year and one of those usually counts towards my birthday present and the other for Christmas. Nothing crazy, but an upper tier pair of Asics are my go-tos. We are simple people.
My wife's splurge is really just trips around the U.S. with her friends. She usually will use my miles for the flight, but they like to stay in large AirBnBs in places like Sedona, Miami, Napa, etc. Whatever.
We pay for a house cleaning service, which feels like it should be against my religion, but I lost that battle. It's only once a month. "We have to clean – the house cleaner is coming tomorrow" might be my least favorite phrase ever.
Our vacations are reasonable with a good mix of hotel staying and camping. The kids need to understand the woods and know how to get their hands dirty as long as they have my last name.
INVEST
What is your investment philosophy/plan?
My wife and I like to compete in our investing strategy for our retirement accounts.
She usually beats me every month as she can invest in any ETFs, index funds, mutual funds, and stocks. I am hamstrung to the funds available through my company 401k.
Our philosophy is a 70/30 stock/bond mix with the savings account as the emergency fund. We audit our asset allocation quarterly, but my wife checks it monthly. We make sure we are diversified in the funds in each of our accounts and not duplicating investments.
Our near term goals is really to stay the course. My long term goal is to retire at 55. My wife loves her job and will likely work beyond 55.
What has been your best investment?
My best investment has been saving a chunk of each paycheck, getting the company match, and investing it in an appropriate asset allocation risk for my age and in low cost funds.
I know, this is super boring and lame. Sometimes I don't feel like a man. But looking back from where we are now, watching our 401k accounts grow year over year with contributions and compound interest for most of the 19 years I have been employed has been the key.
What has been your worst investment?
Cryptocurrency.
What's been your overall return?
In my stock brokerage account, I did buy Tesla at $17. Sold it at $240. I bought Apple at $63 before their 7 to 1 split a few years ago. AMZN at $700.
But for every haymaker of a stock pick, I have bought some super duds. I only invest what I am willing to completely lose in this account. It's a fun hobby though and I do the research even occasionally product beta test (for myself). I am ahead overall.
I started buying stocks online when it could only be done on Tuesdays and for $14/trade. It's great to see now it is real time, unlimited, free of fees, and you can trade options, stop loss, etc.
Our house has also almost doubled in value over since the nine years when we bought it.
The ROI on my wife has been decent. I don't do emojis, but if I did………
How often do you monitor/review your portfolio?
Stock accounts and my 401k – a quick glance every day. It's so easy now.
I calculate our net worth once a month on the first weekday of the month. My wife and I discuss the growth/retraction and identify any anomalies.
For example, was one account down more than another? Is there a logical reason (healthcare ETF account, etc.)? If not, then we dig in to see if we need to make changes.
Our investment portfolio is balanced in different funds, so we usually only make changes if an account is an anomaly in multiple back to back months. We also audit our asset allocations at least twice a year.
NET WORTH
What would you say is your greatest strength in the ESI wealth-building model (Earn, Save or Invest) and why would you say it's tops?
We're really a solid blend of all three – Earn/Save/Invest. If forced to choose, Saving would be the greatest strength.
For Earning, when I graduated college, I accepted a job with the highest salary of any of my buddies who graduated with other degrees. Some now make more than I do now as doctors and lawyers, but they took on student debt to get there.
I remember Business majors thinking they were top shelf, dressing the part back in the day in college, but hardly any of them could pass Engineering school. Then when I got my MBA, I realized Business was mostly just common sense with Marketing thrown in. Apologies to all you Biz majors out there, but my kid can memorize accounting rules.
The major has come a long way though in the last ten years especially with the evolution of computer systems and I wouldn't be opposed to my children going down this route. But I worked hard in Engineering school and have been rewarded with great earnings ever since.
Saving was a huge part because we started almost immediately in our careers. Maxing out the company match for twenty years has really helped. And automatic saving – making sure we take a large percentage from our pay checks directly depositing into investment accounts – has helped automate our saving. We now save greater than 25% of our income each year. Once we got used to the after tax/after investment take home pay number, it became routine.
Investing has fueled our growth. We have always had a typical aggressive stock/bond investing strategy for our age. We continue to get slightly more conservative every year as we get older, but are still heavy in stock index funds, ETFs, and some high rated, low fee mutual funds.
What are you currently doing to maintain/grow your net worth?
Stay the course.
Currently, as I write this, there are so many unknowns about the coronavirus that gives me some fear with our somewhat aggressive investing, but we are staying the course and will power through it.
Do you have a target net worth you are trying to attain?
My target is $3.4M in my retirement accounts and $7M in total assets by the time we turn 55. We are still on track to this target.
As an engineer, I have a myriad of calculations behind those numbers and different possible scenarios, but these two numbers get us to the lifestyle in retirement we want and also leave a decent sum left over for the kids.
We believe our kids' generation will continue to grow up in student debt, housing debt, social security depletion, etc. so we would like to have our kids avoid this debt if possible. Early indications are the kids are both going to be savers like their parents. So they'll probably not spend much of it and pass it on to their children. Or this could just be wishful thinking.
How old were you when you made your first million and have you had any significant behavior shifts since then?
We were 37 when we crossed the millionaire threshold in 2017.
We celebrated with a decent bottle of wine and that was that.
What money mistakes have you made along the way that others can learn from?
I invested in a friend's business in 2007. This wasn't the mistake. The friend was smart, knew the industry while working for a big company, and saw an opportunity to start their own business. They knew the consumer base, supply chain, potential bottle necks, and quality control.
The business weathered through the financial crisis and survived for six years. They made a good product. The company just couldn't turn enough profit to launch inventory for the next year. It was run well and product cost was controlled, but we just couldn't survive on our profit margin with the sales level.
The mistake I made was during the second private funding round that I reluctantly agreed to. The writing was on the wall and the company had maxed out credit. I felt somewhat obligated as an initial shareholder, but should have just cut losses. It was a great experience, but I never got a return to the investment.
Timing to start the business seemed great at the time, but then shortly after came the financial crisis. I imagine there are new businesses out there today that are in trouble because of the unforeseen Covid-19 pandemic. No one has a crystal ball.
My bucket list still has a line item to invest in another company sometime in the future.
What advice do you have for ESI Money readers on how to become wealthy?
Living below your means and spending discipline.
There isn't anything that my wife and I can think of that we don't have that would make us more happy.
Experiences heavily outweigh toys.
FUTURE
What are your plans for the future regarding lifestyle?
I would like to retire at 55. My wife plans to keep working.
I may go work for her part time doing financial research when I retire. We'll see how long she puts up with me.
Health insurance is the big question mark and more on that in a subsequent question.
Ideally, at 55 our house will be paid off and when we do downsize, we would like to leave the house to one of our kids if they should want it.
What are your retirement plans?
For Covid-19, working at home for a few weeks has shown me that I definitely need to retire to something. There is a social interaction I get with my job that I will need to replace in retirement. I could work part time as a select team coach.
I have an outline of what I want to do, but know it will likely change between now and when I turn 55, so I don't read too much into it.
I would like to golf more. Tennis. Pickleball.
Are there any issues in retirement that concern you? If so, how are you planning to address them?
Healthcare.
I think about it often. Private insurance for a family of four costs north of $20k/year right now. What is that going to be in 14 years?
If my wife retires with me, we'll have to figure out private insurance. My pension may likely go to 100% paying for health insurance.
I've researched the Christian Healthshare options, but it's not what we want to do. I am not banking on, but am hoping that intervention is performed either by the government (not very likely) or private companies in regards to the healthcare business model to reduce costs.
MISCELLANEOUS
How did you learn about finances and at what age did it "click"?
I have always been a saver and started with a piggy bank on top of the refrigerator that my parents would put my money into, but I first fell in love with Finance after I started my first job.
After asking friends and family for advice on how to invest my 401k match, I was surprised to find no one was confident in their knowledge or advice. So I set out to learn about investing and the different fund options myself.
This was almost twenty years ago, so information was not easily available on the web as it is now. Once I started to completely understand compound interest, asset allocation, mutual funds, stocks, bonds, etc. it became a hobby/passion.
I am very competitive and I like to compete against the market.
Who inspired you to excel in life? Who are your heroes?
My parents – my mother was an All-American mom who was a sharp witted Finance who did the family taxes by hand every year. She taught me finances, budgeting, and if you are going to cuss, make it count. We lost her a few years ago.
My father is a no nonsense lead by example person. Shirt and tie by day, overalls at night.
We never had a professional come to our house. Any project or repair, big or small, was done by him while my brother and I helped. If my dad didn't know how to do it and couldn't figure it out, then it simply couldn't be done (which I recall never happening). And this was before YouTube was even an idea.
Do you have any favorite money books you like/recommend? If so, can you share with us your top three and why you like them?
I have learned a lot by reading money magazines for the last ten years or so.
Kiplinger, Fortune, Forbes, Money (no longer in print), BusinessWeek. I used my airline miles for these subscriptions. If you read these magazines for a few years you start to see the same financial advice cycling through in different formats. This helps drive home the lessons.
A couple books I enjoyed were Rich Dad Poor Dad
, Beating the Street
, Steve Jobs
, and Why We Sleep
.
Do you give to charity? Why or why not? If you do, what percent of time/money do you give?
Financial giving: we give to our church and a good handful of community causes throughout the year.
Time giving: coaching youth sports. There is a lot of need for more youth coaches as parents struggle to find the time to coach their kids or simply don't want to.
Do you plan to leave an inheritance for your heirs (how do you plan to distribute your wealth at your death)? What are your reasons behind this plan?
Yes, as alluded to above, we're hoping to give our kids a decent sized inheritance. We want to set up our kids for success.