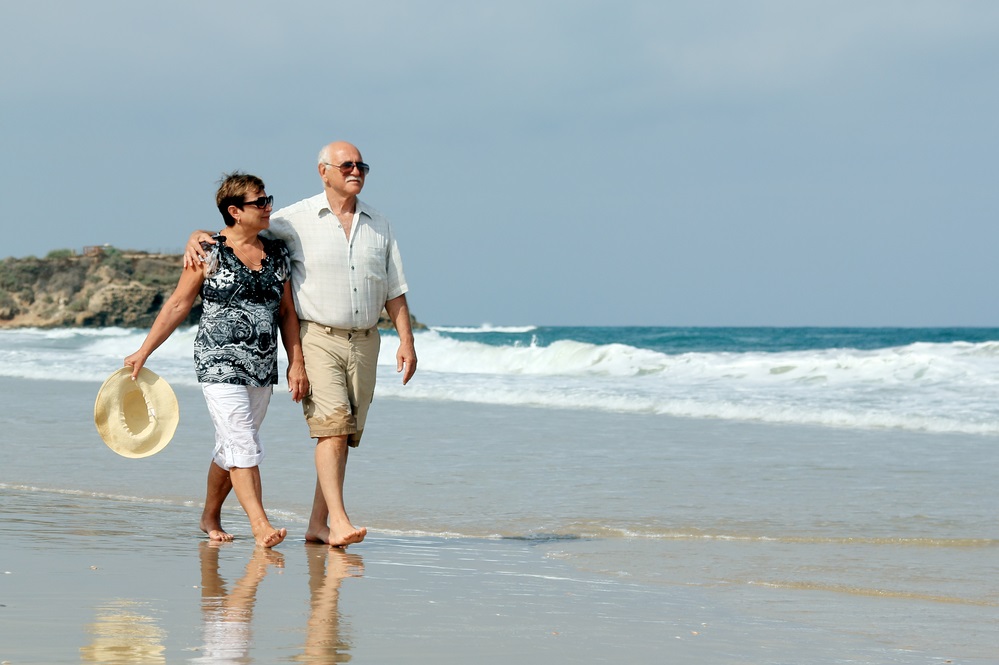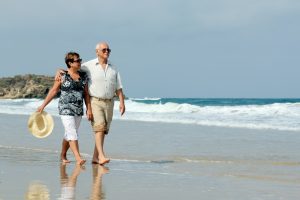 Here's our latest interview with a millionaire as we seek to learn from those who have grown their wealth to high heights.
This is the longest (by far) and most complete Millionaire Interview I've done so far. I think you'll really enjoy it.
He has 12 questions near the end and I know your thoughts would be appreciated.
If you'd like to be considered for an interview, drop me a note and we can chat about specifics.
My questions are in bold italics and his responses follow in black.
Let's get started…
How old are you (and spouse if applicable, plus how long you've been married)?
I am 67 years old and my wife is 72…We have been married for 22 great years. We both were married twice before but life is great when one is with the right person, in love, and share the same interests and goals.
Do you have kids/family (if so, how old are they)?
We each have 2 adult men. My boys are 37 and 35 and live in New England states, and my wife's boys are 51 and 47 and live in Alabama.
What area of the country do you live in (and urban or rural)?
We live in a northern suburb of Atlanta. I am originally from Wisconsin, and have lived in Bloomer, Madison, and Green Bay, Wisconsin, in Brookfield, Connecticut, in Long Grove, Illinois, and now live in the Atlanta area for the past 16 years. All the moves were for school or job transfers and my company paid for all moving expenses, including after graduation from the university, and real estate sale and purchase expenses.
What is your current net worth?
$3.97M
What are the main assets that make up your net worth (stocks, real estate, business, home, retirement accounts, etc.) and any debt that offsets part of these?
Retirement Accounts ($2963K)
IRA's: $1469K
Roth's: $108K
Mutual Fund Investments: $904K
Annuities: $213K
I Bonds: $47K
Rental Real Estate: $160K
HSA: $35K
Cash Bucket: $27K
Non – Retirement Accounts ($335K)
Travel Account: $278K
Emergency Cash: $52K
Checking: $5K
Real Estate ($1090K)
Home: $800K
Mountain Cabin: $275K
Florida Timeshare: $15K
Other Assets ($84K). This is life insurance cash value, cars, frequent flier miles value, travel deposits, etc.
Mortgages ($502K)
Home (3.375% int.): $343K
Mountain Cabin (2.75% int.): $159K
Net Worth ($3970K)
I classify my assets into several major buckets. Some details.
Retirement Assets:
What I call Retirement Assets are assets that historically I have always added assets and previously never touched them with the intent is that these would be my nest egg, along with pensions, rental income and social security, to provide retirement income and source of funds. The IRA's and the Roth's together are worth $1577M, are invested in Vanguard and Fidelity funds and nearly 100% invested in S&P 500 and Total Market funds. These carry very low management fees.
The Mutual Fund Investments, worth $904M are in low cost non-qualified Fidelity funds and again nearly all in either S&P 500 or Total Stock Market funds. Again, these assets were used to add money such as bonuses, etc. and I have always reinvested the dividends (starting to take dividends payout in 2017 since I was paying taxes on them and need to pull some funds to supplement retirement) and paid the resultant taxes each year on the earnings.
I have not tried to time the market or got cold feet even with the several major market declines over the past 30 years, with one exception. I got my first real job in 1973. Oil prices were spiking, interest rates were sky-high and the market tanking and I had a great job. This is when I also started to save and buy a home and rental real estate and small investment in the stock market. In 1979 I started to buy individual stocks, company stocks (incentive program) and then into large cap funds and for the long term. Had a margin call on stocks in 1982 and then really focused on mutual funds and poured as much into those as possible. Held investments during the Black Monday crash in 1987. During the Kuwaiti and Iraq wars in 1990/91 I did liquate most of my holdings and then purchased back in after it was evident that the US invasion was going so well. That was a good move.
Held investment during the Dot-Com Crash in 2000. I was tempted to buy into the dot com startups, but did not as I stayed with S&P 500 investments. During the September 2008 crash my wife and I were on a 3-week vacation to Australia. New Zealand, and Fiji. It was nerve racking to hear the meltdown and be so far away. My thoughts were that the rapid decline was so swift that it did not make any difference as the decline was done. I was traveling with a small group of Americans' that were retired. I felt sorry for them as some of them had substantial stock market holdings and they were just into the early phase of their retirement. I knew that the market would eventually recover and the recovery actually happened quicker than I expected.
At that time, I also gave up the thought of early retirement and began to think that 64 or 65 would be my retirement age. By staying invested I did not miss out on the market recoveries. I do not mind having this large exposure to the stock market because I have other retirement income that is very reliable and could pay for my baseline expenses if needed, and I have confidence in American business enterprise.
I have always maxed out investment in my and spousal IRA's and Roth's, when I could, as many later years due to my income I could not participate. I contributed 10% to the company 401(k) and eventually moved that to 14%. My company provided 6% match to the 401(k) as well as 6% contribution to a defined contribution pension fund up until the max Social Security limit ($118500 – 2015) and then 12% contribution for any amount over the max Social Security. The 401(k) was invested in S&P 500 and Total Market funds and eventually grew to $1.0MM on retirement.
The annuities are primarily fixed index. I was lucky on these. They are invested in S&P 500 with indexed to monthly changes. I put $100000 into the annuity several years before the 2008 crash. I received a $10000 annuity bonus on signing and the fund grew for a few years, and then the 2008 crash happened. Of course, I did not lose any money but the baseline was now established at a very low level and then thru the years and market recovery the fund is worth $210000 (the other annuity is $3000 at guarantee 3% return and I bought it to get a 10% discount on home and auto insurance). Since the annuity purchase the S&P is up 83% and the annuity is up 110%. Was this a good purchase? Time will tell.
I Bonds were bought in 2003 for $30000 and pay inflation rate plus 1.1% and now valued at $47000.
The Real Estate is a rental duplex in Wisconsin I bought as a kid at 26. Never lived in it as I bought a house a 4 bedroom colonial at 24, but my initial investment of $11300 and a 25 year $42000 mortgage has been wonderful and rents have paid for all expenses and never had to feed any cash. The $11300 investment now is worth $160M and I have pocketed $110000 in after tax net income. Tenants have paid off the mortgage long ago as well as major expenditures such as new roof, new siding, new windows, new decks, new furnace/AC over the years. It is managed by a professional property manager and I receive a check for $1100 each month. One tenant has been in the property for 6 years and the other tenant for 22 years. The duplex was 3 years old when I bought it so maintenance expenses were low in the early years. The duplex I value at $160M as it will cost some to sell the property and Zillow has it for $184M. At some point when the tenants move I will need to spend some major cash which I have set aside and will explain later.
Before going into this investment, I took several real estate courses to learn. Real estate appraisal and real estate investing at a local technical college at night. These provided a great foundation on rental property and I also managed all the day to day (advertising for tenants, maintenance, collect rents, etc.). I thought at one time I would refinance multiple times and use the process to eventually buy every duplex (10 of them) on the street and retire with great cash flow. Well, I accepted a company promotion and moved from Wisconsin to the company corporate headquarters in Greenwich, CT and that ended that quest as I had better things to do.
I have contributed to a HSA while employed. Those funds are now used to reimburse me for Medicare, Medicare supplement, dental and drug insurance policies. It also covers the deductible and co-pays and vision care. These funds will probably be exhausted in 4 or 5 years when I'm 71, but in the meantime, it is nice to have a fund to reimburse all medical related expenses.
The $27M in Cash Bucket is money that came from an IRA and is earmarked to cover shortfall of income over expenses over the next 9 months. At some point, I will need to replenish this bucket as I do not want to have to take out of a stock fund if it is down on a crash. I also need to consider my tax situation and not take out too much to trigger higher bracket and bigger capital gains and dividends tax. I'm looking to do every other year to hold my net taxable income for tax purposes to less than $75000 on alternate years. At least until RMD's are required.
Non-Retirement Assets:
The Non-Retirement Assets are set aside for fun and future expenses. We love to travel and try to do a trip or a cabin staycation once per month, and having a travel designated fund setup for a particular purpose makes it gilt free to use. It is worth $278M and fun to figure out how to spend it. Half invested in S&P 500 and half in cash for ready access to travel and no tax implications. The Emergency Cash is money invested in an internet banks at 1.01 percent interest. It contains $30000 earmarked for a new car at some point and $22000 for any major home expenses or duplex expenses.
Real Estate:
We own two homes and do not consider these to be part of retirement assets although they could be considered to aid when sold and provide assisted living if needed. I value at $800M and $275M and Zillow has the home at $1067M and does not report on the mountain cabin. I believe that Zillow has the home overpriced. Our home, primary residence, is located in north Atlanta suburbs and is our dream brick home with 7200 square feet in a gated community, on 1.25 acres and is wonderful to have. Has all the bells and whistles, with each 5 bedrooms having its our bathroom, some rooms with 22 foot ceilings, movie theater, wet bar, exercise room, office, hobby room, etc. Have owned our home for 16 years and when we transferred to Atlanta was grateful as that was one of the metro areas that we considered for retirement.
The other home is a 2000 square foot 3 bed 3 bath log cabin on top of a mountain in north Georgia at 2200 foot elevation with 30 mile views and 66 miles from our primary residence. It is a nice retreat and 10 degrees cooler in the summer than Atlanta and cools off much sooner in the evening. When not traveling, we spend 40% of our time in the mountains. Have owned this home for 11 years. Before retirement we would spend many Friday, Saturday and Sunday nights at the mountain cabin and leave at 4:30am on Monday morning and still have plenty of time to stop at home and to get to work in downtown Atlanta by 7am.
The timeshare is on the beach in Florida on the Atlantic where we own one week late February and have owned for 34 years. It has a great rental history and we rented it out frequently when I was employed, but now in retirement we use it every year as it is great to get an early start on summer weather. It also has great resale value.
Other Assets:
The Other assets are catch-all. Includes our autos, cash value of a whole life insurance value I bought when I was 17. The insurance dividends pay the annual fee and return excess to me as a cash payment.
Deposits for future planned trips (2017 – 2 week cultural Mexico trip, bullet train through Japan viewing cherry blossoms, Yellowstone/Grand Teton trip, 11 day cruise on the Silver Seas from Lisbon to north France, family reunion in Madison, WI, resort in Dominican Republic for a surprise anniversary trip (I do a surprise anniversary trip every year and have not missed in 22 years so do not tell my wife. Last year was Paris and the year before was Istanbul and then a Silver Seas Greek Island cruise), Adriatic Sea cruise out of Venice and then a week in northern Italy lakes region, and then a private 18 day tour of Morocco in December), and value of frequent flyer and frequent hotel rental programs.
I must figure out how to use 1.2M airline miles and 800,000 hotel points. I had 1.5M hotel points at one time. I put no value on jewelry, furniture and personal items although they are considerable and will be donated someday.
Liabilities:
For the Liabilities, we have two mortgages. I have refinanced them several times taking advantage of low interest rates and no fee refinance situations. The home carries a 3.375% rate and the mountain cabin is 2.75%. I make the January payments every December so to get the interest deduction a year earlier. I have no intention to paying these off early. The rates are very low. I get a better return in the market and the interest costs are tax deductible.
We pay off credit card bills every month and try to run as much as possible thru selected credit cards, such as Costco for 4% back on gas, and 3% back on travel, and use Amex Delta card to help maintain platinum level for Delta flights, and use a mix of Visa and other Amex for 2% cash back on all other purchases. We spend $60-70M annually thru credit cards and never pay interest or penalty. I just checked my credit score and it was 845.
Net Worth:
Bottom line is our net worth is $3.97MM. And we plan to spend the bulk of our assets to live the dream.
What is your job (type of work and level)?
I have been retired for 2 years. I started my career as an Industrial Engineer and worked in production management and engineering for a very large consumer products company for 4 years while getting my company paid MBA at night with a specialty in Finance. Then moved to another large consumer products company for 38 years, and began as a Productivity Engineer in a large manufacturing operation for a year and then moved to the corporate headquarters as a Consulting Industrial Engineer. Also held positions as packaging engineer, financial analyst on justification of large capital projects, product development, and eventually in procurement and strategic sourcing of products that were outsourced, where I finally ended up as a Director level with a staff of 8 engineers or supply chain specialists managing $400M in product purchases from US, Canada, Mexico, China and Europe for outsourcing and off-shoring.
What is your annual income and what is your main source of income (be as specific as possible — job, investments, inheritance, etc.)?
In retirement: $107,000 – this is comprised of my pension $37K, wife's pension $10K, my Social Security $7K (one half of my wife), wife's Social Security $14K, net rental income $13K, dividends and interest $19K, HSA payout $7K.
In addition this year I have pulled $30,000 out of IRA and non-qualified funds to supplement retirement and travel expenses.
I currently receive one half of my wife's Social Security as I plan to wait until I am 70 to take Social Security. Over my 42 year career I have always paid the maximum into Social Security so I will receive the max payout plus 32% more for waiting the 4 years. I expect this to be $42K annually plus any applied, if any, Social Security cost of living increases and my wife will switch to one half of my FRA and will then get $16K instead of the $14K. Projected annual income at age 70 in 3 years will be $137,000 (increase SS and stop HSA payouts).
Before retirement: $308,100 (2014)
Me: $252.1K ($145K salary, $50K annual bonus, $26K company performance bonus, $11.7K company contribution to 401(k), $19.4K company defined contribution to pension)
Wife: $24K ($14K Social Security, $10K pension)
Joint: $32K (net rental income $13K, dividends and interest $19K)
How did you grow your income so high?
It has really been a journey. The keys were steady employment with no breaks from 10 to 65, create long term value and doing so with integrity for your employer, be accountable and deliver more than expected. Also, don't be afraid to "ask". If you don't "ask" the answer is always "no". Very few people are truly lucky, but you need to make your own luck.
My first salary job as an engineer was $1,000 per month in 1973, or $12,000 per year (equivalent $68,200 in current dollars). Retired in 2015 with a pay package worth $252,100. Over that 42-year period my average annual growth in income was 7.52%.
To begin I was raised on a dairy farm in Wisconsin. I was the oldest of 6 children and at a young age was active in working on the family farm near a community with 2,800 residents. Many days working from 5:30 am to 8 pm, 7 days a week as cows needed attention twice per day every day of the week, as I was involved with milking cows, picking rocks, working crops, maintenance of buildings and machinery, cow grooming, etc. I was driving a tractor at 11 and the farm pickup at 13. I received a small allowance but was always interested in saving money to go to college and be the first in my family to do so, but I would have to pay the way. I raised calves for sale and worked with my siblings to grow an acre patch of cucumbers which we picked one half of the patch each day to sell the bags of cucumbers to a local canning factory, while also working on the family farm. I learned that the smaller pickles brought the most per pound as the pickles were graded by size. The small pickles had less weight but were more valuable and sought after. I developed a work ethic early in life.
I graduated from high school near the top of my class. Farming was not what I wanted to do and really wondered what business was all about. I was interested and excelled in math and science and wanted to go to college. I asked my guidance counselor which career I should pursue – science teacher or engineer? He said not a teacher. Living in an agricultural area I did not really know any engineers except the father of one of my girlfriends. I talked with him as he was a CEO of a small manufacturing company and he encouraged me to become an engineer. At this point I had $2,000 in savings (equivalent to $14,200 in current dollars) and a paid for 12-year old car that I worked on. That was enough to get started in school as I also received some grants.
After graduating from high school, I got my first paying job as a painter during the summer before going to the University of Wisconsin. This was the start of continuous paid employment until retirement. I went from summer job, to work study job as a janitor, to summer job, to college job, etc. I would finish a summer job on a Saturday (painted 11 hours per day, 6 days per week at $1.65 per hour), and start the school job on Monday. During school, I worked several years in janitorial service at 15 hours per week, and then went into food service employment where I could work more hours. In my final year at the university I had worked my way up to be the head student food service supervisor that served 10,000 meals a day. Students did the high labor work (cashiering, some short order food prep, serving, and dishwashing). Adults did the meal planning, most food prep, and general management. I had 6 student assistant supervisors working for me as well as 160 part-time student employees. I typically worked 35 – 38 hours per week and was involved mostly in hiring, firing, training, scheduling employees and I looked for ways to improve the productivity and efficiency of the operation. Job hours were ideal as it was meal times and weekends.
In school, I started studies to be a Nuclear Engineer. Wow – that is a major departure from dairy farming! I had other summer jobs such as an engineering internship for the Navy and worked in San Diego and Los Angeles. This paid well and even received mileage to travel to and from Madison to California and mileage for the job I had. As I mentioned I always had the next job lined up and went from one job to the next with no break in pay. I also got a few interest free student loans, but was able to save those and earn interest on the money.
My summer and school jobs allowed me to go through the University of Wisconsin in Madison. After 3 years of nuclear engineering studies I realized that the type of jobs was not what I wanted. I would either work for the government in research or for a utility company. Neither of these appealed to me. I then switched to Industrial Engineering as I wanted to work in a manufacturing company. It would take me 2 more years to get the required credits. I graduated with a BSIE with $3,000 in the bank and a paid for upgraded used car. I graduated on a Saturday and started my real first job on the following Monday. While in my final 2 years in school I targeted to work for one particular large brand name consumer products company. That was my goal and aim. When they interviewed on campus for engineers, they said that for every 100 interviews they accept, 4 will get an offer to a plant visit for further interviews and 2 will be offered a job (and 2 typically would accept). So, I interviewed with that company as well as with about 12 other companies. I received about 8 engineering job offers as well as an offer with my target company. My education and my experience in working in the food service cafeteria growing to a management position was the key for the job offer.
My starting salary offer in 1973 was $1,000 per month (the other offers were $800 – $900 per month) or $12,000 per year (equivalent $68,200 in current dollars), and was the highest that year of any engineering student at the University of Wisconsin for the bachelor degree program. I accepted and my first position was in production management. I trained for 3 months and then was responsible for rotating with union hourly manufacturing employees on shifts that would change each week. I was responsible for production, quality, maintenance, safety, scrap levels and anything related to production.
After 6 months from graduation I received a 10% raise. I had 4 positions in 4 years at this employer. Each with greater responsibilities and diversity to gain broad experience and salary increases. I worked as a shift supervisor, shift supervisor on a startup new product manufacturing, as an industrial engineer, and as a department lead. During this time, my company also paid for me to get my MBA. The MBA did not get me a raise in salary as it is based on market levels for a particular responsibility, but, it did make me think differently, which I was able to use in my career to advance in responsibility, create long term value, which led to promotions, salary increases, and bonus opportunities.
Note: Companies do not pay for a MBA degree but for the level of responsibility and results. Related to getting my MBA, one of my marketing MBA professors asked me and several of my classmate friends that worked for the same company as I, to work with him on consulting projects that he had. I was able to make some extra income doing some site location work for a local bank for future branches, determined number of drive-up windows needed to service bank customer, and did a wage study and recommendations of wage levels for hourly employees for a local city government.
A head hunter called me and asked me to interview with a competitor located in the same city. The position sounded very interesting as I would be the Productivity Engineer for the whole manufacturing operation, rather than focus on a small department. I really didn't like the production management focus that my employer suggested for me. So I went from one employer to another employer and received a 15% increase. My experience and affiliation of that first large brand name consumer products company provided me much credibility in my career and immensely helped my success.
I knew a lot about the industry from my former employer, and focused on cost reduction projects and income improvement in a manufacturing operation, as well as use my knowledge gained from the MBA. I was very successful in that 1 ½ years. The Vice President of Industrial Engineering at the corporate headquarters in Greenwich, CT would make a point to meet me every time he visited the plant and wanted to intently know what I was working on. He must have been impressed as he offered to me a move to corporate and position as an internal consulting industrial engineer. I would be doing the same type of thing at the facility I was at, but to apply those same types of principles for all of the company's manufacturing operations. Another large increase in salary but the cost of living was also much higher. Started to receive bonuses for my results. My first bonus was $3,000 was unexpected and a surprise. I was told to keep that a secret. That was the start of annual bonuses. Received more in the $5,000 to $10,000 range and then the range as a Director level was significant and was between $45,000 and $73,000 based on individual performance. I also received company performance bonuses and that range was $13,000 to $32,000 depending on how the company did.
Also held positions as packaging engineer, financial analyst on justification of large capital projects (over $100M for Board review/approval), product development engineer, and eventually in procurement and strategic sourcing of products that were outsourced, where developed a department and I finally ended up as a Director level starting on my own to eventually with a staff of 8 engineers or supply chain specialists managing $400M in product purchases from US, Canada, Mexico, China and Europe for outsourcing and offshoring. All my career was with these two Fortune 50 consumer products companies, although I had to move several times as one company sold a division to another company, then later merged with another company, and then later merged with another company, and finally another merger with the final company (Privately held $120 Billion in Sales). Each acquisition and merger was stressful. But I was viewed as creator of long-term value and was willing to move geographically and thus was never out of a job. In each move the company paid all packing and moving expenses, as well as real estate selling and buying expenses, and provided ample relocation bonuses, such as $50000, and then the company grossed it up for taxes so that I would get the full bonus after tax. As for networking, I did none outside of the company I worked for. I saw it as a waste of time and energy. I focused my time and energy on my internal customers and knew that I had great support that would carry my career.
A little about my wife. She also grew up in a middle class family in Alabama but without much extra income and wealth accumulation was not a goal. My wife as a newly divorced mother started college at 28 and had to figure out how to have an income and fast. She received grants and finished her college degree in 3 years as she was desperate to have a steady paying job. She was able to survive by living in a low cost area, gardening, child support and making extra income modeling. She received her degree as an Elementary Teacher.
She got a job upon graduation and worked for 22 years as an educator in Alabama until 3 years after we met and she moved to Connecticut. As a teacher in Alabama she never made more than $26,000 but had good medical insurance. But she did have a small home and a river house and a Corvette.
After she moved to Connecticut we married and she did substitute teaching as she was told that it would be difficult for her to get a full-time teaching position because of her experience level and the school districts would rather hire someone just graduated or a few years of experience, instead of the pay scale for a 22-year experienced teacher. She did a fair amount of substituting, but some days she didn't get a call.
She then applied for a position at a local mall doing marketing research interviews. She accepted and was successful. In fact, a manager of a jewelry store noticed that she was able to engage many people and get many people to accept to complete a market study. He asked her to work in the chain jewelry store at the mall. She knew nothing about retail sales but had a great work ethic and easily engages with people. Her first year she was number 6 in diamond sales out of 600+ stores and given a lot of recognition. She had fun and says it was the best job she ever had, and spent her entire paycheck at the store as she could buy jewelry at cost. She has a great collection.
A year later I was transferred to Illinois as part of a corporate merger and a new corporate location, and she retired at 52, but spent much of her time managing the large landscape yard and pool that we had at that home. It really was not worth it for her to work, as the taxes would be high and not worth the expenses to commute. She shares many financial attitudes as I do but is not as versed in the investment aspects of our assets. She is an excellent seamstress, housekeeper and gardener (she can plant a broomstick and make it bear fruit).
I have been approached to work part-time in retirement to search and identify target company candidates for M&A for a private equity firm in California (I previously worked with the principals during my career), to do some business consulting with some of my former suppliers, and to be on the board of director with a local small injection molding company. My wife was against these as she wanted to travel more and says we don't need the money and to spend more time together. I don't blame her as my career required a fair amount of time away from home on 874 business trips over 42 years. I still do maintain some business contacts and do some pro bono business consulting with a manufacturing company in Mexico, and have been invited by my former employees to visit them at work or for lunch.
What is your annual spending and what are the main expenses you have?
Mortgages: $36,840 ($21,000 is principle and debt reduction)
Travel: $35,000 (completely discretionary)
Walk Around Spending: $20,000 (gas, groceries, restaurants, clothing, maintenance, charity, etc)
Utilities on 2 Homes: $10,176 (natural gas, electric, water, phone, security, cable, internet)
Federal Taxes: $11,667
Real Estate Taxes (Homes): $9,300
Homes Insurance: $5,772
Medicare and Health Insurance: $6,085
Rental Property RE Tax: $4,080
Rental Property Insurance: $1,000
HOA Fees: $2,760
Time Share Fees: $1,320
Total: $144,000
Things I do not like to spend money on:
Parking, coffee (total lifetime consumption is 8 oz.), bottle water, haircuts (my wife does this), lawn mowing/trimming (having to pay several times per year when extended traveling during growing season), bad service, traffic/parking tickets (over 20 years since), convenient expensive gasoline (use GasBuddy), music, resort fees (I don't use most of the services), restaurant desserts, restaurant alcohol, car washes (do several paid for washes and then do in my driveway), cell phone service (use Cricket for $35 monthly and my wife does not want a cell phone), pest control, simple maintenance, dry cleaning, lottery tickets, carnivals, craft beer, shipping charges (Amazon Prime member), expensive greeting cards (Dollar Tree), tax preparation service, financial advice, pets (plus I'm allergic and travel too much).
Things I don't mind spending money on:
Good health insurance coverage, Delta SkyClub executive level, good seating, balcony cabins on cruises, travel at peak times, 2 homes and then 2 of everything, high speed internet, full suite of channels on Xfinity and Dish, quality food, fresh flowers, hotel Club Floor, luxury car but not buy new, adventure travel (I frequently use Overseas Adventure Travel located in Boston), 4 dental cleaning/visits per year, oil changes, tires guaranteed for 75 or 80K miles, all-inclusive resorts and cruises, lifetime tire rotation/balancing, and wheel alignment, good bourbon (Jack Daniel's and Woodford Reserve).
How did you accumulate your net worth? Also, please share any mistakes you've made along the way that others can learn from.
This has also been a journey and with steady work or employment with no breaks from 10 to 65. I outlined those details previously. By steady employment I never had to dip into savings (except for some divorce settlements). I started at a relativity high salary and probably always out earned my peers. I always spent much less than I earned. I invested most of the windfalls (bonuses, tax refunds) and regularly invested surpluses.
My investments started with individual stocks with a broker picking. That did not work well as there were more losers than winners, and he had me on margins, and a crash forced some sales for a loss. That was early and learned from that experience but could use the losses to offset some future capital gains. I then switched to low-cost market funds and for the most part I invested and held and reinvested all the dividends.
I maxed out IRA and Roth accounts each year I was eligible. I started with 10% going into my 401(k) and eventually moved up to 14%. My company offered 6% matching and significant contributions to a pension fund that I annuitized at retirement. By having available cash, I always had the opportunity to spend or buy something without having to budget and could take advantage of opportunities as they can up (example: bought a house 9 months after I graduated, 2 years later bought a duplex rental property when market was down, went to Hawaii for 2 weeks on the cheap at high end resorts several months after 9/11, negotiated and paid cash for cars for the past 40 years).
"Continuity of Purpose", by each day doing something to maintain what you have, do something to improve what you have or yourself, and to do something financial to support my purpose or goals.
Had a few side income jobs early on. Consulting with a college professor and working as a seasonal tax preparer. The tax prep work started out as an opportunity to learn about taxes by taking an H&R Block course. I did very well and they offered a job for the season. Worked weekends and a few evenings and learned a lot and realized I was in so much better position than most people. I excelled in that and eventual worked in an H&R Executive Service office where I worked with higher end clients and more complicated taxes, and many had multiple states due to working in NYC and living in Connecticut, or a corporate relocation.
Learned about finances (taxes, investments, real estate, etc.) and become an amateur Wealth Planner Note the H&R Block course and each season had to do more and advanced course work, took courses in real estate investing and real estate appraisal before investing in the income property, read financial books and magazines.
I had to move several times due to my job which forced me to sell homes. In each case I had considerable gains and equity and I always took out as much as possible and put only 20% down and invested the difference. Bought for $33K, sold for $54K, bought for $80K, sold for $125K (a story later on this), bought for $280K, sold for $345K, bought for $594K, sold for $697K (after 2 years), bought for $700K (and twice the sq. ft. as the prior house), and is my current dream home. This strategy by using low cost mortgages provided cheap capital to invest and no tax consequences. On one of the sales I had to pay the realtor fees, as my employer didn't cover those expenses.
Track Net Worth and set achievable goals each year. I have tracked my net worth since I was 25. I was 50 and had my first $1M, $2M at 58, $3M at 64 and nearly $4M at 67. [Editor's note: Again proving the first million is the hardest.]
Do a monthly budget and follow it. Challenge every line item as to need or is that the best/lowest cost.
Learned how to minimize expenses by doing things I enjoy – lawn maintenance, house maintenance, simple car maintenance. I have done a lot of painting (in fact recently finished painting 66 windows in my home). I have done electrical work, plumbing, dry wall, irrigation repairs, installed outdoor home lighting, replacing a $1 part on a headlight on a Corvette that the dealer wanted $700 each. Took me 8 hours and I did both headlights, but I learned a lot and saved a lot and the satisfaction of accomplishment. Repaired a wood floor when a bleach bottle leaked. The company investigated the bottle and found a pinhole in the bottle and claimed responsibility. Sent them pictures of the damage and they sent a check for $600 to repair it. It cost me nothing as I had the supplies, the tools and knowledge. I spent 2 hours over 4 days and the repair is like new. Replaced many windows when problems with blown seals.
Using knowledge, I learned from working on the farm to life experiences to You Tube, one can learn how to do almost anything. My dad the farmer was also versed in metal working, welding, machining, woodworking, auto mechanics, electrical, plumbing, etc. He could tear apart a tractor engine and rework pistons and rings. He built a pontoon boat, hay conveyors, doubled the size of a lake cabin (I spent several vacation weeks helping him) and many other things. He even built a working miniature steam engine and a miniature steam locomotive. He did much of the foundry work and made tools to make the parts. The steam engines ended up sold to a museum. My dad was an inspiration to do as much as you can rather than pay for something that one can do.
Buy quality. My mother always told me that only "rich people can afford to buy 'cheap things' ". Meaning it is better to buy based on quality rather than cost. It really is a value decision. Buy good quality food, clothes, tools, cars, etc. My parents gave me a new suit and $100 when I left for college. I was on my own since then. My father, my last parent passed away at 92 late in 2016. I did the eulogy and was the executor of his estate and received $4,000 inheritance but a priceless experience for all he taught me.
Start planning your retirement early. I have always had it in mind and made a spreadsheet for expenses, income and key dates to do something (everything from natural gas fixed pricing expires, to passports expiring, to when to take RMD's, etc.). This helped me to remember to be proactive on key financial events. Think about: Where to live. What to do. How much money will I need? Sources of income. How to save for retirement. I used a detailed retirement calculator and updated it yearly with the latest assets, liabilities, and retirement income projections and printed it out. I felt safe when it said I had 100% chance of never running out of money. I worked hard to maximize Social Security contributions and was aware of the limits and the number of years to qualify for maximum benefits. When I retired, and started Medicare, I was assessed a high premium for Part B due to my high income. I twice went to SS office in the last two years to say I was no longer employed and had lower projected income. Used Form SSA-44 and SS then adjusted my withholdings and provided back payments we and saved several thousand $ each of the last 2 years.
Think about the impact of the sequence of market performance when retiring. One would like to have market growth in the first few years in retirement and not major losses. My plan was to reduce my withdrawals if that were to happen. In the last two years the markets were positive, and I still withdraw nothing in my first partial year of retirement (lived off retirement income and bonuses), and withdrew 1.45% last year and so far, plan 1.1% this year. I really need to withdraw more and spend more of my net worth.
Any recommendations to better move out of the accumulation phase and into the spending phase? [Editor's note: Uh, take me and my wife with you on your trips? 😉 ]
Some mistakes:
Margin Account: Early in my investing days a fellow workmate recommended a stockbroker. I was looking to invest and diversify and "play the market". Well he always had "tips". We would buy and sell, a lot, and usually at a loss. I also spent too much time calling my broker or he is calling me (before internet) and it was disruptive. He also convinced me to use a margin account to leverage more in the market. Market had a decline in 1982 and the stocks I had in a Canadian startup gold mining company failed and had a margin call. I think I lost nearly $10,000. The outcome: I moved to 100% mutual fund investing. No need to monitor the market, no need to research individual stocks, and started to realize that long term investing is what I needed to do. I also had capital loses to carry forward on future tax returns at a limit of $3,000 per year.
Trashed House: The one house I sold on my own without company assistance. In the late 80's, I looked for an upgraded home for an expanding family. The real estate market was red hot and felt flush with equity. Fell in love with a beautiful colonial on a 2 acre lot in Connecticut. Put an offer in and it was accepted. Problem was I still owned another smaller home in the same community. Had to carry two mortgages. It was not fun but doable. Bottom line, the market cooled, and a realtor presented a potential buyer that was very interested, but didn't have the $30K for the down payment and closing costs. The couple was charming but not married. Claims he had a great job as an executive at a salary above what I was making, and agreed to pay above market interest rate if I would provide a second mortgage for $24,000. I agreed. The first 5 months all payment were on time, then payments stopped. They filed bankruptcy without my knowledge (I was not officially notified as the notice got lost in the mail, thus missed the hearing), trashed the house, and fled. A lawyer wanted $2,000 to help with the case. Bottom line: The attorney did not help and just took my money. Found out that the couple moved to KC and 3 months later were killed in a car crash. The bank lost, and I took a $23K capital loss and used that for many years to offset capital gains.
What have you learned in the process of becoming wealthy that others can learn from (what can others apply to become wealthy themselves)?
Keys are steady employment with an employer that provides an opportunity to make a career and allows one to grow, spouse has the same financial temperament, spend less than you make, invest for the future, invest bonuses and windfalls, educate yourself financially, do monthly budgets and follow them, minimize expenses (I love Costco, Walmart, Kohl's, Dollar Tree, Home Depot, DIY, look for sales, rebates and use coupons), maximize income, track your net worth at least annually (I use Merrill Edge and it provides daily updates with linked accounts), buy quality, think big (your education, job, career, nice house, nice cars, nice vacations, etc.), have a long term purpose or vision to be wealthy and live by living the dream, and, what I call "continuity of purpose", by each day doing something to maintain what you have, do something to improve what you have or yourself, and to do something financial to support my purpose or goals.
What are you currently doing to maintain/grow your net worth?
Now I need to move from accumulation to spending, while at the same time to maximize gains by having a large portion of my assets in the market, and be mindful of minimization of taxes.
Do you have a target net worth you are trying to attain?
We have achieved critical mass/financial independence. Continue "living the dream" with the goal is to spend as much of our net worth as possible!
What are your plans for the future regarding lifestyle (for instance, will your net worth allow you to retire early, downsize jobs, etc.)?
Living the Dream.
We love to travel and I had 6 weeks paid vacation and 10 holidays and used the time to be adventure travelers. I don't golf, drink coffee, or have any hobbies other than gardening, and home maintenance, but we have always loved travel and exploring and adventure. I have been in all 50 states, plus DC and Puerto Rico, and have by the end of 2017 will have traveled to 64 countries. Been on 4 safaris trips in Africa (one was Cape Town to Cairo with 17 flights), South America 4 times, SE Asia 3 times with many different countries, Australia/New Zeeland/Fiji, French Polynesian Islands, Cuba, Myanmar, Galapagos Islands, Central America twice, multiple times to Mexico, Danube and Rhine River Christmas Market cruises, Hawaii 4 times, Paris, Bermuda, 2 Mediterranean cruises, 3 Caribbean cruises, Amazon River, extensive travel through Europe, as well as much travel in the beautiful USA. In addition, I previously mentioned our extensive travel plans for 2017.
Our retirement goal is to continue to live the dream and travel and learn. We probably will keep both homes for a while as we can easily afford them and enjoy their comforts. We probably will rotate out of the more strenuous travel and focus more on cruises as we age. Will also think about having a company manage lawn mowing and shrub trimming. Starting to use those services once or twice a year now when on an extended summer trip. I have been on our HOA board as Treasurer for the past 11 years. I wanted this role so that I understand the financial situation and can proactively manage minimization of expenses and ensure best resale values. I also develop the annual budget with annual dues of $2,760, as we have guarded gate and lifeguard services, trash pickup and a myriad of other expenses for total of $230,000 for 83 homes. I have stepped up my involvement in managing maintenance needs with our management company and will probably do even more.
Also, since our cabin is on a private road, I realized after I bought the cabin that no one is maintaining the gravel road. I went to the county office and got the addresses of owners on the road. Found out that a third are from Florida and half are out of town and a few locals. I got a quote to repair the road. I wrote to each of them and solicited funds. I received a great response for everyone that does not live on the road. All the locals refused to contribute. Anyway, I usually collect about $4,000 for each of the last 10 years and have become the unofficial road commissioner. I will continue in that role as I want to ensure a great road and concerned about resale value.
I wish I could speak a second language. Spanish would be preferred but my motivation is low.
Some future things I need to think about ESI and ask your readers for comments and recommendation. I have done a good job in accumulations but do not know how to manage the spend down and future items to address. My top twelve open questions:
1. What should I do with the annuity of $213K? I can cash in and I need to understand tax implications. I can take out 10% with no penalty but pay taxes? I can withdraw all now for 6% penalty. I can withdraw all in 4 years with no penalty? I can annuitize? Other options? Recommendations please.
2. What do I do with the rental duplex? At some point, I will want to simplify finances. I will incur a large tax burden with capital gains and with recapture of depreciation, and loss of income. Where do I put the proceeds? My property manager has expressed some interest in buying but I have not pursued more than an initial discussion. Recommendations please.
3. We have a revocable trust but do not fully understand how it would work when one of us passes. We wish that my wife's two sons and my two sons each get equal shares of any assets that remain. Our finances are complex and how does that division occur? Recommendations please.
4. My wife has little interest and knowledge of our complex finances. If I pass first how will she manage? Recommendations please.
5. How do we minimize income taxes when I must take RMD's at 70 1/2? What can I do now to proactively minimize those taxes? Recommendations please.
6. How do we spend down most of our assets? We are not interested in leaving much to our children as they are successful, independent and we worked for it and plan to spend it. Charitable contributions are not a priority? Recommendations please.
7. My wife has a lot of jewelry and we have lots of furniture. Who and how to distribute that? Recommendation please.
8. When and how do we downsize our homes? We want to use as long as possible but at some point, will need to address. Open to relocation. San Diego would be a top choice. Recommendations please.
9. What sequence do I cash out? Qualified first? Non-qualified first? Or a mix? Recommendations please.
10. Am I overly invested in the market given that I have other reliable income sources? Recommendations please.
11. We have a lot of frequent flyer miles and frequent hotel renter points. What should we do? Recommendations please.
12. If you were me, what would you do? Recommendations please.
Is there any advice you have for ESI Money readers regarding wealth accumulation?
Books that had a major influence on me early in my life:
One will face many challenges and decisions in your life. You will have to make a million decisions in your lifetime, but you will only make a handful of decisions that will truly affect the rest of your life. Decisions that you will have to make with imperfect information. These decisions usually can't be reversed and once made and implemented will really change the course of one's life. You cannot ever undo these decisions and take a different path.
So, what are these key handful of decisions that you will have to make that are life altering events that you may not see the outcome for years? Let me provide some of those for you to contemplate:
What is important to you and want to be as a person?
Will you go to college and where will you go to college?
What is your major?
Where will you work?
Who will you marry?
What kind of family do you want?
What kind of retirement do you want?
These are the key decisions that one will have to make and each one of them will affect and change the rest of your life and wealth. These are powerful decisions.
More Advice: Early and steady investment and slow is fine. No need to try to hit the "homerun" but better to invest in the market with low cost Total Market funds. Everyone can become a millionaire. You only live once so enjoy it and develop a plan to live your dream on whatever income you have.