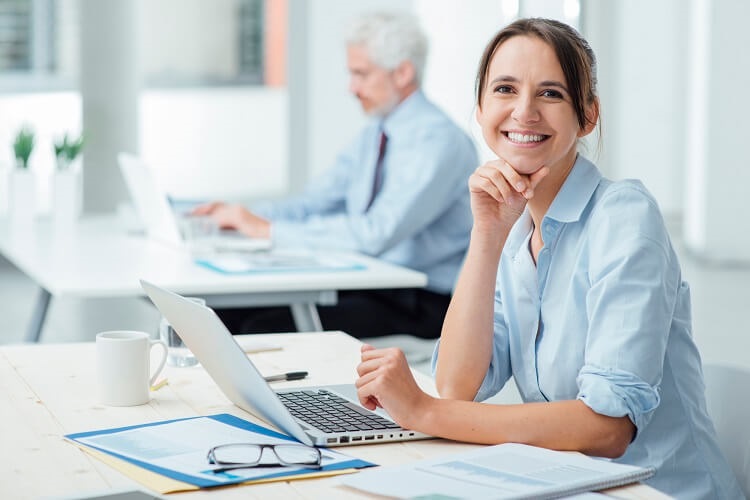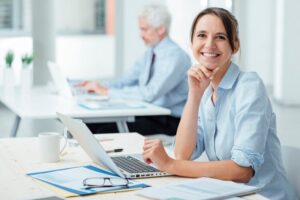 Here's our latest interview with a millionaire as we seek to learn from those who have grown their wealth to high heights.
If you'd like to be considered for an interview, drop me a note and we can chat about specifics.
This interview took place in September.
My questions are in bold italics and her responses follow in black.
Let's get started…
OVERVIEW
How old are you (and spouse if applicable, plus how long you've been married)?
I'm 57, my husband is 64, that is, approaching medicare.
We've been happily married for 17 years.
Do you have kids/family (if so, how old are they)?
We have a teenager.
My husband has two children, in their early 20s, from his first marriage. His oldest has significant mental health challenges, and for over 10 years has been in residential treatment programs and group homes. For those of you with families who haven't been affected by mental illness, it's much more common than you might expect. Once we joined this 'club', many, many friends and acquaintances opened up about struggles in their families with mental illness.
For purposes of this interview, I will refer to the kids as mine or ours. While I don't pretend to be their mother and I'm good being called a step-mom, we don't like the prefix 'step' applied to the kids, and we treat all the kids as equals. And frankly it's just less verbiage to drop the 'step'.
What area of the country do you live in (and urban or rural)?
We live in Massachusetts, in a suburb of Boston.
I mention the state specifically because it has better health care mandates and better support for mental illness issues.
What is your current net worth?
My net worth is $5.1M as of September 2020. As this is my story, not my husband's, I'm not including his assets. To give you an idea, he has $2M-ish.
In February, my net worth was roughly $4.9M. By late March, covid took my investment/retirement accounts down by close to $1M ($2.4M became $1.4M). They've now more than recovered, and my net worth is up to $5.1M.
This doesn't include money (529, cash) for our youngest's private school and college, as we consider this money hers.
My accessible* net worth is closer to $2.6M. (*more on this later)
My husband and I keep our assets separate, but we manage them as a whole. The accounts are kept separate for various reasons, but mostly because we each came into the marriage as mature adults with good investment portfolios, yet different styles of investing (he's more conservative, and I prefer to be fully invested in the market at all times, for example). There are no negatives to having separate accounts, and it allows us each to feel control and ownership.
We share expenses very casually (whoever happens to have cash available pays the next big bill). We manage the overall portfolio together, so we don't get overloaded in a certain asset class for example.
What are the main assets that make up your net worth (stocks, real estate, business, home, retirement accounts, etc.) and any debt that offsets part of these?
We have zero debt. We have always been debt averse, more so at our ages.
Again these are my numbers only, not my husband's, although I did include our house's value in this list, which is 'his' asset, because where a person lives has a big impact on their finances.
Taxable investment accounts (index funds, a few stocks, mostly dollar-cost averaged since 1990ish) $1M
Retirement accounts (401k, ira, roth, mostly index funds) $1.6M
Home $850k (this is my husband's asset)
Investment real estate $2M (three rental condos)
Investment condo owned with siblings $230k*
Vacation home $325k*
*These properties are owned with my siblings, the $ represents my share.
I also have stock in the startup I work for. I don't count this in my net worth, because it has no value now and may never have value.
Late breaking update: The startup stock had no value when I wrote that last week. Surprise, today my company got bought. I'm making about $200k (before taxes) in the next few weeks on my vested stock and my job is safe. I won't count that in my net worth until the check clears, but the legal papers are signed.
EARN
What is your job?
I am a computer engineer, currently at a startup doing management and coding. I've been as high as a director, and I've moved between management and individual-contributor several times.
My husband retired about 4 years ago from a high-tech management position.
What is your annual income?
My current job income is $170k plus stock options in the new company.
My husband lives off the rent from one of the condos, so he has no draw-down from his investments.
My paycheck covers our household living expenses (RE taxes, insurance, etc) and medical insurance, and his rent-income covers his other expenses.
Tell us about your income performance over time. What was the starting salary of your first job, how did it grow from there (and what you did to make it grow), and where are you now?
1985: $28.5k (first post-college job, designing computers at BigCompany#1).
1995: $70k
1997: $140k (management)
1999: $340k (director at BigCompany#2, with big bonus $$)
2000-2004: $110k-$130k (individual contributor again, Startup#1)
2005-2009: $130k-156k (young, recently IPO'ed company)
2010: $300k (young company bought by BigCompany#3, this is pay + bonus + stock)
2011-2018: mid $200k (BigCompany#3's pay + bonus + stock)
2018-2020: $150k-$170K (Startup#2)
Per the Social Security Administration, I've earned $5.3M lifetime.
What tips do you have for others who want to grow their career-related income?
Working hard isn't enough, you have to get the job done.
Be friendly and cooperative, which does not mean be a pushover, it means don't be a jerk.
Don't get typecast or pigeon-holed at a certain level or in a certain role. I switched companies to work with a new team who'd see me differently and give me more opportunity.
Stay current in your industry and take roles that are valuable inside your company *and* at other companies too, so you can find a new job quickly if needed.
Major in a tech field (hardware or software engineering, computer science, etc) or learn to code. Tech work pays really well, it's interesting, and it's a hugely growing field with many, many varied careers.
By the way, despite what major universities claim, programming doesn't require heavy math skills. It requires solid logic skills, and the better coders are able to hold the entire design in their head and know how the parts fit together (like knowing a good book). Being tenacious and detail-oriented helps. But you don't need to be a math superstar.
Startups are hit or miss. Big tech companies have their politics and inertia, but they also pay really good bonuses and stock, with matching 401ks. Getting good money now and investing it can be better than the one 'big' payout later from a startup. And those IPOs are very rare, most startups fail.
That said, I'm at a startup again. Now that our youngest is a teenager, and because we're solid financially, I can choose where I work and I can afford to take a risk. I got laid off in 2018 (entire division was cut at BigCompany#3). I had the choice of another big company (I'd be a cog in a wheel, with bonus/stock/inertia/politics), or a startup (less pay, no bonus, potentially worthless stock, company might fail, but I'd have a big impact).
I was at the startup four days after getting laid off, and I banked five months of severance pay. Most likely I would have made more money at the big company, but the startup is more fun.
Update: As I stated above, my startup just got bought by a small company. I'm getting cash for my vested startup stock, and I'll be getting stock options and yearly bonus at the new company.
What's your work-life balance look like?
Good. I'm a mom first. I generally work 7am-4 pm, and I've been able to volunteer at my daughter's schools and activities, and still have a career.
When I was younger, in my twenties, I worked a lot of hours to build my career. This paid off short term but also long term: when looking for jobs, former coworkers wanted to work with me again because I delivered at those previous jobs.
This pandemic sucks, but I totally love not commuting. I am done going to the office five days per week, and I'm done with traffic jams, forever. I love the commuting time I've gotten back. I get outdoors and exercise during that time now. I'm in a key role at this company, I've been super productive from home, and I'm FI (financially independent) so I'm in a good bargaining position.
Once restrictions lift, I'm willing to do some in-office time, but I won't do traffic anymore.
Do you have any sources of income besides your career? If so, can you list them, give us a feel for how much you earn with each, and offer some insight into how you developed them?
We net about $4500/month* in rent after expenses. The tax shelter of depreciation is great, so we get to keep most of this money.
* This excludes the rent from the condo owned with my siblings, which is discussed later.
The three rental condos were bought with cash primarily from employee stock options. The options were $500k+ in total over a few years. Our goals were to diversify from the company stock; to generate a steady, (mostly) passive income stream; and to protect and grow the principal. There's a tax benefit, too, with depreciation. The cash income stream was great for paying for college and we'll use it in retirement too. The condos were bought starting in 2014.
Our recipe: Each is a one bedroom in the city, very nice condition, near the hospitals/medical, colleges, and downtown. We wanted condos instead of houses (less maintenance), and we wanted zero vacancy hence the location. The units are local, so we can self-manage them. One bedrooms are a sweet spot for the area and reduce tenant turnover. Our tenants are stable and well paid.
The return on the units is good: net-rent gives 5% return plus depreciation tax-shelter, and in addition the units have appreciated really well and are holding their value mid-covid. We just leased a unit, and rent dropped from $2500 to $2150 due to covid, but it's still a good return. The other units renewed and we've had no missed rent payments.
There are many other successful recipes for rentals, like, leveraging with mortgages, or factoring only the rent and dismissing (not counting on) any appreciation. Our condos are in an area with a long history of appreciation, and that factored into the math. We're not getting the 10%-20%-plus returns one can get with leverage, or buying in a cheaper area of the country, or some other recipe. But we're very happy with our low-risk, no-vacancy, stable-income, appreciating condos.
SAVE
What is your annual spending?
I wish I knew what our spending is and I wish it was consistent. What I do know is that we have a cash flow problem and 'required' expenses have us over $50k per year before anything optional*. $50k without clothing, tech, schooling, or anything fun. Our spend is too high.
*We own that we have a choice in everything we spend. Housing costs and the cost of living in our area (food!) are big expenses. Our house made sense with three kids at home, it doesn't anymore. Until we move and downsize, these bills aren't optional. And we're actively looking to downsize.
What are the main categories (expenses) this spending breaks into?
I'm leaving out expenses that the rental properties incur, because they're included in the net rent.
RE Taxes primary residence $18k (this wouldn't be so painful if our daughter was attending that top-rated high school that these taxes pay for!)
House insurance: $3.2k
Auto insurance: $3k
Home utilities and maintenance (natural gas, electric, cell, internet, water, etc): $6k
Gasoline (cars): $3.3k
Health Plan: $3k plus copays/out-of-pocket $2k-$6k/yr
Food? All I can say is that we eat, and there's no Aldi or Costco near us. The grocers near us are not inexpensive, the cheapest we have is Trader Joe's. We eat healthy and good quality, but we're not having lobster and steak every night. I'm guessing $15k, based on $250+/week for 52 weeks.
Travel: $8k-10k/year. Pre-covid, we took about three one-ish-week vacations per year, and many (long) weekends in Manhattan, Maine, etc, mostly domestic, mostly outdoors/national parks, or seeing shows. We don't stay in fancy hotels and we don't take cruises or stay at resorts, and we are not a Disney family.
Note that gas for cars and utilities are pre-covid numbers. Now that I work from home, gas $ is less, but heat/electricity are up. I'm not expecting noticeable savings.
We just finished paying for college for our middle child (split with her mother, our share was $34k/year).
Our youngest now goes to private high school, after the stress of our nationally top-ranked, public high school proved overwhelming. She could do the work, but the aggressive, competitive, test-focused public high school, with 28+ kids/class, 2000+ students in the school, totally overwhelmed her.
The choice was (free, public) therapeutic school or private school ($50k/yr). We (correctly) decided that she wasn't in need of a therapeutic school, just a friendlier, less pressurized environment, and she loves her new school. It isn't cheap. Having solid finances allowed us to take this path. We've been trying to cover this with cash flow (using rent money) but it's tight.
Do you have a budget? If so, how do you implement it?
No budget. I save first (directly from my paycheck), then live off what's left.
We live well, but we're frugal too (yeah, I know, private school isn't frugal).
What percentage of your gross income do you save and how has that changed over time?
With $50k private school? Not much. In previous years, I saved 20-30%. We're saving less than 10% this year (ouch!).
I've always invested automatically, with each paycheck. I've always maxed out my 401k, even at my first job just out of college, and now I'm doing catch-up contributions.
For the last two years at BigCompany#3, I did the mega backdoor Roth too.
What's your best tip for saving money?
Make saving the priority, and make spending money painful. Convince yourself that any money spent is a loss, which it is. And make it difficult to get to the money. No checking accounts tied to your investment account.
When I was younger, I was saving — in addition to my 401k — $750+/month directly into mutual funds. Sometimes I'd need overdraft protection for a few days to do this, but that cost was minor and it kept me saving uninterrupted. I did what I had to in order to save money and invest it.
And I invest any 'extra' money I receive, big or small. Bonuses, inheritances, store rebates, tax refunds, money found on the street, loose change, it all gets invested.
A tip for spending less money: buy used.
I bought everything used for my daughter, mostly on craigslist, some at thrift stores or ebay. Bouncy swings, Little Tikes playhouse, skis, books, bikes, toys, clothes (upscale), iphones, digital piano, anything and everything. I bought duplicates, for our vacation house too. As soon as she outgrew something or lost interest, I sold it, often at a profit. I swear I made money raising her.
Bonus: Planet Earth has no additional decomposing Little Tikes Cozy Coupes despite that she had three at one point (all were used hand-me-downs). She was very happy with everything she had, and now as a teenager, she's frugal and prefers thrift stores.
My iphone is used, my bike, car, bedroom set…
Get over your need to buy new. Not just for your finances, but for the planet. And get over your need to acquire. Less is best when it comes to 'stuff'.
What is your favorite thing to spend money on/your secret splurge?
We don't really splurge. We live very comfortably, despite (because of?) being frugal and shopping on craigslist. We don't want for much.
I'm a DIYer except for this: My cleaner who comes every other week to clean my house is my splurge. $120 every other week. Worth every penny.
Our real splurge right now is private high school for our daughter, and we are so, so thankful that we have the means to pay for this.
INVEST
What is your investment philosophy/plan?
Keep it simple.
My non-real-estate investments (taxable and tax deferred) are ~90% low cost index funds and ~10% individual stocks (Amazon, Berkshire-Hathaway, etc).
No gold, no bitcoin, no puts/calls/margin.
No market-timing, I buy into index funds with each paycheck, continually.
I have no savings accounts or CDs at banks. I minimize cash and it's held in a cash account at my broker. Years ago I laddered bonds, but the bond returns are too low to make it worthwhile, and the rental income generates cash monthly so we always have cash coming in.
As discussed earlier, we diversified from the stock market with rental properties, which gives us an ongoing, tax-sheltered income stream, sort of like bonds with mice and plumbing problems. 🙂
These rentals have appreciated very well, and generate solid rent. This cash flow was an excellent way to bridge the gap between our middle child's 529 account and the actual cost of college, and we still have all the principal (in the form of the rental condos) with great appreciation too.
We have enough rental properties now, so future investments will be index funds.
What has been your best investment?
Define 'best'.
(All numbers below are my share)
My siblings and I inherited a $58k plot of land in the late 1990s, with decent capital gains taxes due if sold. We happened upon a vacation house for $66k. Rather than just sell the land and directly buy the lake house, we instead did:
1031 tax-free exchange, trading the land for a fully paid-for rental condo ($59k);
Used a mortgage to buy the vacation house;
The condo rent paid the mortgage (and the condo's HOA fee and RE taxes);
Each sibling put in ~$2k/year to cover non-mortgage expenses/improvements and RE taxes on the vacation house.
The lake house is now worth $325k and it's mortgage free. The condo is worth $216k, still mortgage free, and the condo rent now covers taxes/maintenance/misc on both properties.
There are several notable points here:
We didn't spend any of the inheritance, we invested it, and it's appreciated very nicely.
We now have two paid-for properties from the single original.
We got a vacation house for out-of-pocket ~$2k/year, and we were able to use it immediately, that is, we didn't have to rent it to cover its mortgage. We spent most summer weekends, plus yearly week+ vacations, at the house for the last 20+ years.
Splitting a vacation house is a great way to go. Bills and responsibilities are split, the house sits empty less than it would by one family, and we see each other more than we would with separate houses. It isn't easy, you have to get along and be willing to compromise, but it's worth it.
We split a small powerboat, too. Boats aren't frugal, but again splitting the cost and bills makes it frugal-esque.
Counterpoints:
A similar house can be rented in 2020 for about $3k/week.
$58k is $93k in today's (inflation adjusted) dollars
$58k invested in VTSMX (total market fund) is now worth $439k
$58k invested in Nortel stock (it was just getting hot then): $0 (Nor-who?)
$58k invested in Amazon stock (it was a bookstore then): $40-80M (people, it was an online bookstore, who invests $58k in an e-bookstore?)
Is this house/condo my best investment? It depends on what 'best' means.
Remember, I was ~12 yrs out of college and didn't have the money to buy a vacation house, and money was very tight. I did eventually buy Amazon, and this 1031 play hasn't beaten my Amazon stock returns, but I can't spend the weekend in my Amazon stock, and my Amazon stock doesn't bring me closer to my family. I consider this my best investment.
My second best investment is Amazon stock, bought in 2012, 1600% return.
What has been your worst investment?
One of the BigCompanies I worked for had high flying stock, until it didn't, because it had cooked the books. They had granted me a lot of stock but I didn't cash out nearly enough before it crashed.
The lesson here is to sell some of that high flying stock, and diversify. If the company continues to do well, they'll give you more stock/bonus, so you'll still get the upside.
I had startup stock at two different companies along the way, both went bust. This didn't cost me cash, but it has opportunity cost.
What's been your overall return?
I have no idea, not even a guess. Too many moving parts in my portfolio over time to try to calculate it (transferred 401K, transferred index funds, bought and sold properties, dollar cost averaging, etc).
But I don't care what my return is. I look at this differently. I care that my investments are always getting solid market-rate returns with low cost/fees. Then I try to save and invest as much money as I can.
Getting money into investments, and keeping it there (not spending it), is key, way, way more important than micro-optimizing your return.
That said, my investments are low cost index funds, some stock, and real estate. Nothing speculative, nothing risky. My return is roughly market-rate for index funds and real estate, plus or minus the perturbations of when the investments were purchased.
My goal is to maximize the amount of money invested, and the return takes care of itself.
How often do you monitor/review your portfolio?
I check it 1-2 times per month.
Now that I'm closer to retirement, we're starting to research our financial transition into retirement, but we haven't made any moves yet, other than buying the rental condos, which was in preparation for retirement, to get cash flow and diversification.
NET WORTH
How did you accumulate your net worth?
In the interview notes for this question it asks: 'Did you make a lot of money, invest well, inherit it, or what?' I did all four — made a lot of money, invested it well, inherited some — and that fourth? I married into some money, too. 🙂
I inherited some of my net worth. I'm estimating $250k (original principal) was inherited, most of it recently. The oldest inheritance was that $58k land that is now a vacation house ($325k) and a rental condo ($216k). I haven't spent any inheritance, and I put it to work in investments.
I don't count my husband's assets in my net worth, but I married a wonderful man who was well paid (before he retired), had investments (401k and taxable, mostly index funds), and notably he bought our beautiful, mortgage-free home. Two incomes and a mortgage-free house allowed me to save more.
The rest of my net worth is from me, by having a high paying career, maximizing savings, being frugal/intentional with the spending, and investing as much as possible, as soon as possible. That's $4.9M or so (pats self on back).
How did I do it? I stood on the shoulders of those before me: kudos to my relatives who left their homeland and took the risk of coming to America, to my father who grew up *dirt* poor yet graduated from Harvard, to my parents who stretched to raise us in a wealthy town (better schools!).
I wasn't born sick or disabled, I wasn't born into war or famine or a dictatorship, I wasn't the victim of a crime. I wasn't discriminated against because of the color of my skin and I wasn't persecuted for my religion. I wasn't pregnant at 18. All this, and million other things too, had to go right so I could have what we all consider a 'neutral' start.
I have not had it easy (ex: my mother died when I was young), but I would be remiss if I didn't acknowledge the privileges bestowed on me by my ancestors and just by being (a white) American. And by luck.
Ok, what did *I* do from this so-called neutral start? After all, I didn't sit back and eat bon-bons.
I went into the field of computers even though it was 'hard', and despite it being an exceedingly and excessively and unnecessarily male-dominated field, especially back when I was in college. I got into the early years of an incredibly growing field that pays really well. I studied hard and worked hard. I switched companies for better opportunities. I am the person a boss turns to when something needs to get done: I will make it happen. I get paid very well for this skill.
I am risk averse. This capped how much I earned (I never took that job at the hot start-up in Silicon Valley…), but also kept me from reckless and risky investments and behaviors.
I am debt averse. I've had zero consumer/credit-card debt, zero auto and HELOC debt, zero student loans (credit for this to my Dad and going to a state school). Many experts would advise me to leverage the rental properties for better returns. I need good-enough returns, which I'm getting, and I sleep very well at night knowing I have no mortgages to pay.
I married the right person. We get along, not just financially, but emotionally too. It isn't just that I avoided the negative of a spouse that overspends, or a divorce, it's that I also got the huge positive of someone who actively helps me. We pull in the same direction, and we enjoy each other's company. This is huge.
I didn't squander inheritances and bonuses and stock grants. I looked at them as fresh investment capital.
I looked for ways to spend less. I do-it-yourself everything, fridge repairs to sewing covid face-masks to repairing the gas gauge on my old clunker. I'll try to fix just about anything. I traded in my 16 year old, 300k mile rusting SUV because the engine finally died, and bought a new-to-me-but-used SUV with cash. I loved that old SUV. It held everything. I've made trade-offs and lived well, but frugally.
I looked for ways to invest, even when I couldn't afford to. I did a DRIP (dividend reinvestment plan, with no purchase/reinvestment fees) and bought $60 worth of a specific stock twice a month since ~1991. I chose $60 because (as I recall) it was around what one share cost, and because I figured I wouldn't miss it. I reinvested all dividends and occasionally added extra cash, too. I just divested early this spring, because I'm moving out of individual stocks, and because their fundamentals have changed. I haven't calculated my return (and need to dig through a lot of old paperwork to do that), but I sold ~$120k of stock. Did I miss that $120/month? No. Did I end up with $120k of stock, painlessly? Yes! Do I recommend you do this too? Yes, but automated-buy into an index fund instead of a single stock.
I don't time the market. I invest non-stop, now in low cost index funds. I've always invested automatically every paycheck and I still invest any extra cash I get. Every bit helps. $20? Invest it. $200? Invest it. Does it matter if the stock market is at an all-time-high, or doing a Covid-Crash? Nope. Stock market money is in it for the long haul, these drops all end up being blips in the chart when you zoom out far enough.
What would you say is your greatest strength in the ESI wealth-building model (Earn, Save or Invest) and why would you say it's tops?
My greatest 'gift' was avoiding (consumer) debt. Not having to crawl out of a big debt hole was a total win, and there is immense freedom in not having debt. I say 'gift' because it wasn't hard for me: I naturally hate feeling indebted.
Of 'earn, save or invest', I think earning is my greatest strength. It's not that I've earned that much (but I've earned way more than most people on this planet). Rather it's that my healthy earnings made it easier to save at a good rate, which in turn allowed me to invest. A bigger paycheck makes a lot of things easier.
What road bumps did you face along the way to becoming a millionaire and how did you handle them?
I've had significant, ugly, life bumps, as has everyone. Job, kids, health, everything. I've stayed focused on long term goals, maintained my career (earnings matter), and made trade-offs.
Two weeks after I started at my first post-college job, the company had a 5% layoff. I wasn't let go, but it was a good lesson to learn. I paid attention to who was laid off and why: across the board it was blatant underperformers or people who weren't mission-critical. This taught me the advice I gave earlier, to stay current in your field and take key roles, so you can get another job quickly if needed.
As for finances, I stick to my plan of continual investing.
Market bumps:
1987. Ignored it. All I had was a small 401k, and retirement was eons away.
1997. Ignored it. I was making good money then, had a good career, and had some net worth and an emergency fund. I didn't need the money for any upcoming purchase. I could afford to ignore this downturn.
2000 dot-com bubble. Ignored it. Same as above (good paycheck, career, net-worth, no-need).
2008-2010 was fun, wasn't it? I ignored it for the same reasons as above. Also, I suffered from TINA — which stands for 'There Is No Alternative' — meaning, there wasn't anyplace else that was a better investment, so my money stayed fully invested in the stock market.
2020 covid. Ignored it. Well, I noticed it. I watched my net worth lose >$1M in 30ish days, and I've since watched it come back and then some.
The thing to point out here is that losses are paper losses unless you need to sell for some reason.
You can ignore the downturns if you're following basic financial advice: you have an emergency fund, and super safe investments for money needed 0-4 years out. I don't mean to sound callous, and a downturn isn't easy, I know first hand. I am trying to give you backbone for when you freak out and panic. Expect some negative. Plan to see some big dips on your brokerage statements along the way, but ride it out.
Your (financial) behavior has much, much more impact on your net worth than stock market valuations.
Read that last line again. Memorize it.
What are you currently doing to maintain/grow your net worth?
I'm still working, saving, our money is fully invested, so our net worth can grow for another few years until I retire.
To get ready for my retirement, we're looking to downsize our house, and simplify and cut living expenses.
Do you have a target net worth you are trying to attain?
I've hit my target net worth.
To retire, we need at least $3M in 'accessible' investments, and we have that. My (accessible) $2.6M plus my husband's investments puts us over this goal. $3M puts us in the fatFIRE range, but we're conservative. Things happen, like that surprise private high school tuition, or pandemics, inflation, whatever. We also have $4500/month in rents coming in, plus, later, max social security for each of us.
What's an 'accessible' investment? Something we could withdraw from, to live on. Our taxable and 401k brokerage accounts are our accessible investments, and the condo rents, but not our home and vacation house. We need to live someplace, and we like to use our vacation house. So the real estate is off the table for funding retirement, other than the condo rents.
I can afford to classify my assets this way, because I have enough net worth. If I had debt, or I was just starting out, and I inherited a vacation house for example, I would sell it to pay off the debt or to start an investment account.
If I was 57 and had only a small savings account, I'd sell the vacation house to get an investment that could be withdrawn from monthly when I retired. I wouldn't be able to afford the luxury of claiming that selling the vacation house wasn't an option. But I have enough net worth in my brokerage accounts to cover a good retirement. I can afford to segregate out the real estate and not count it towards retirement.
How old were you when you made your first million and have you had any significant behavior shifts since then?
My net worth (not including my husband's) first hit $1M in ~2010, and it wasn't eventful. I knew I needed a lot more to be in sound financial shape, so I kept doing what got me the first million.
I remember being disappointed around 2008 because that stupid 401k that I'd been socking money into since 1980-something wasn't even at $500k yet, and that meant I'd never be able to retire. Oh how wrong I was. $500k is plenty if you let it age undisturbed for a decade or two.
I am surprised by my net worth now: it's high. I was doing the right things to get a solid net worth, but if you had asked me in 2000 for my net worth in 2020, I would have guessed $2M.
What money mistakes have you made along the way that others can learn from?
I was late to index funds. I had actively-managed mutual funds until ~2010-2012, when I switched to index funds with much lower costs, better returns, and less tax drag too.
So, yeah, those funds weren't good, and the index funds are much better. BUT, I've always maximized how much money I invested (and I've avoided speculative investments), and this overcomes a lot of fees and mistakes.
I was much better off in these overpriced mutual funds, and maximizing how much I invested, than keeping the same money in a CD or bank account, or investing less and spending that money on frivolous purchases. My mistake was one of optimization.
I'm not self-justifying here, rather I'm reminding you not to be paralyzed with indecision and doubt. It doesn't really matter exactly which funds you buy, just get as much money into them as soon as you can. Then leave it there.
There are lots of good, low-cost index funds, choose a few of those, then leave the accounts alone, or better yet, add to them as often as you can.
What advice do you have for ESI Money readers on how to become wealthy?
All the basics: higher paying career, work hard, frugal lifestyle, live intentionally, save, invest. Be careful if/who you marry. Get educated. Read. Think critically. Don't fall for all the vapid, self-justifying crap on the internet.
Research finances and money. Understand the reality of debt. Understand basic financial and investment concepts. Then handle your own investments. No one will ever care about your money as much as you do.
But my best piece of advice isn't any of the above or in anything I've answered so far. You aren't me, and what works for me may not work for you. There are many ways to become wealthy (see all those other millionaire interviews), I'm just sharing a few highlights of my journey. It's not yours.
This is my best advice, especially if you are struggling or just starting out: You have agency.
From wikipedia: "In social science, agency is defined as the capacity of individuals to act independently and to make their own free choices."
You have agency. You get to decide how you want to live and who you want to be. So own it, make it happen. Step up and take control of your life. Shopping is not a hobby. Drinking is not a social event. Consumerism is unsustainable, not to mention boring. Living a sub-par life because you're clinging to friends/significant-other who drag you down? Rip off the bandage and move on.
Stop mindlessly living. Own your life. Exercise. Eat healthy. Volunteer. Be forgiving. Be flexible. Get (mental health) help if you need it. Get/stay educated. Think about how you want to live, then make it happen. You only get so many years on this planet, stop squandering them.
How will this make you wealthy? It might not, in a financial sense. But it isn't all about money. If the rest of your life is good, and you can be flexible, you can be 'wealthy' with less money and you'll be happier all around.
FUTURE
What are your plans for the future regarding lifestyle?
Our net worth is currently allowing me to take the risk of working at a startup, and it's paying for my child's private high school too.
The math says I can retire, but we want our youngest out of high school first. This isn't a hardship, it's not like we can travel right now with her in high school, and I like my job.
We are actively looking to downsize our 3000 sqft house to a condo, to cut costs. Our real estate tax bill is absurd, more so now that our daughter is in private school. The condo will likely be $200-$250k cheaper than our house, so we'll pull some cash out on the deal.
I am looking to retire in ~2 years, when my daughter goes to college. My husband is already 64, so the clock is ticking. I do like my job, but I'm done. I've worked hard and I've saved and now I want to do something else in life.
What are your retirement plans?
We plan to live off rents ($54k), plus our accessible investments for the rest, with a max withdrawal rate of 3-3.5%.
We plan to hold off SS until 70. I've done some preliminary withdrawal plans, mostly using https://www.i-orp.com/. I love this calculator: it offers lots of controls, and generates a detailed withdrawal plan.
We'd like to do roth conversions, too, but I haven't investigated this enough.
As for what we'll do? We are not at a loss for activities and interests, and slow travel is high on the list. We'd like to do volunteer work too.
Are there any issues in retirement that concern you? If so, how are you planning to address them?
Health care is the elephant in the room for most retirees I think, us included.
I appreciate that many of you find health share ministries sufficient, but they have coverage risk and limitations we can't accept. Our oldest had (mental health related) medical bills of over $500k one year. Things happen, and we're getting older too. We need solid coverage.
My husband will be on medicare, which isn't free but is reasonable. That leaves coverage for me and our youngest, and a supplemental plan for my husband.
In our current political climate, it's too hard to predict what ACA will look like in a few years.
I'm eligible for a previous employer's (BigCompany#3) employee health plan (medical, dental, and/or vision) for around the COBRA price. For me and our youngest, this would be ~$1800/month for premiums, then typical copays and deductibles. This is probably what we'll choose. The coverage and out-of-pocket are typical corporate-America level, which is very good.
MISCELLANEOUS
How did you learn about finances and at what age did it "click"?
My father was born into the Great Depression in 1931, and he grew up exceedingly poor. My grandmother waited in line each week for a bag of pennies from the Catholic Church, to help them get by.
My father went into the Army, then went to Harvard, then had a full-time day job and his own side business long before anyone coined the term side-hustle. His side-hustle earned him almost as much as his day job.
My father taught his bank that you can be over 70 and still contribute to a SEP-IRA, because he did it (like, the bank had to look up the law on this). He worked his side-hustle until he was 85. He lived a rich and interesting life.
He didn't pro-actively teach me about money, that wasn't his style, but he taught by the example of how he lived, and an occasional piece of advice. He had no debt. He had his own side business. He lived frugally (much more so than I do, he lived that level of frugality that the Great Depression instilled in people).
He retired from his day job at 55, in 1986, well before FIRE, because he had 'enough'. He didn't have millions, but he had a pension, good savings, and the math worked, especially with his side-hustle and frugal lifestyle.
That was my financial education, and it was more about living a good, full life, than maximizing investment returns (although he did tell us about the 1031 tax-free exchange).
In college and my early 20s I encountered people who were 'mindless' in their life, making poor choices, following the herd. The juxtaposition with my father was profound. Don't be mindless.
Who inspired you to excel in life? Who are your heroes?
My father is (obviously) a hero for me.
As for inspiration, I've always been self-motivated and driven. I don't choose to do everything, but what I choose to have and to do, I want to be good and I make that happen.
I am also fiercely protective of my husband and kids. I work hard and want solid finances to support them.
Do you have any favorite money books you like/recommend? If so, can you share with us your top three and why you like them?
Years ago (decades?), pre-Google, I read Jane Bryant Quinn's Making the Most of Your Money
. It was a good book because it covered investing and insurance and other financial topics, but also more practical things like should you balance your checkbook and how long to keep financial documents. The internet and blogs and FIRE superseded this book, but it was very useful in its time.
Anything White Coat Investor (James Dahle) writes is great. I've gifted his book many times, The White Coat Investor: A Doctor's Guide To Personal Finance And Investing
.
I find money blogs more useful (and dynamic) than books. I follow esimoney.com (obviously), whitecoatinvestor.com, jlcollinsnh.com, mrmoneymustache.com, and I like apexmoney.com for its variety.
Do you give to charity? Why or why not? If you do, what percent of time/money do you give?
Yes, we give to charity, but not enough.
We give money and intermittently time. We need to give more of both.
Do you plan to leave an inheritance for your heirs (how do you plan to distribute your wealth at your death)? What are your reasons behind this plan?
Our kids will inherit whatever's left, and the goal is to have a nice chunk left. Depending on how much there is, charity will get a decent cut also, and our daughter's private school too, which has been such a gift for her.
We did a will/trust/etc about ~5 years ago. We have trusts set up for privacy/ease and also because our oldest has mental health issues.
The kids will split my husband's assets, and my child will get my assets. My husband's oldest two kids will inherit from their mother, so this should roughly balance things.
It's difficult in divorce/blended family situations to have equal inheritance. We can't know what their mother will leave them and she obviously won't be leaving anything to my daughter. The best we can do is aim for equitable.
We've discussed this with the kids, so they know we're trying to leave things as equal as we can.