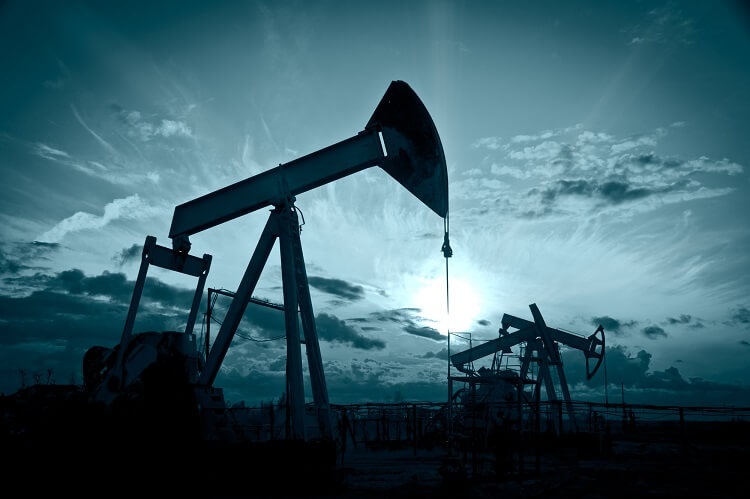 Here's our latest interview with a millionaire as we seek to learn from those who have grown their wealth to high heights.
If you'd like to be considered for an interview, drop me a note and we can chat about specifics.
This interview took place in October.
My questions are in bold italics and his responses follow in black.
Let's get started…
OVERVIEW
How old are you (and spouse if applicable, plus how long you've been married)?
I am 41 years old. Wife is 35.
We have been married 7 years now
Do you have kids/family (if so, how old are they)?
Yes 3 children. Ages 6, 4 and 1.
What area of the country do you live in (and urban or rural)?
We live in the suburbs of a large city in Texas.
What is your current net worth?
Our current net worth is $5.5M
What are the main assets that make up your net worth (stocks, real estate, business, home, retirement accounts, etc.) and any debt that offsets part of these?
Our main assets are:
Cash $150K
Brokerage Accounts $500K
Retirement Accounts (IRAs & 401Ks) $1.3M
Crypto currency $50K
5 Rental Properties $2M (this is the equity figure, there is about $800K in debit outstanding too with all properties cash flow positive)
Pension $1.5M
Not included in my net worth calculation are the kid's 529 plans. We have one setup for each of them working toward ~$100K each.
We have no debt. Credit cards are paid off monthly. Cars have been purchased outright.
EARN
What is your job?
Mid-level manager at a Fortune 500 Energy company who I have been with since college graduation.
What is your annual income?
My annual income is about $300K now.
Base salary is about $200K. Going forward total compensation won't change much (maybe +$100K as a base salary) until I achieve Executive level within the company and stock based compensation kicks in.
The other $100K is from passive income sources.
Tell us about your income performance over time. What was the starting salary of your first job, how did it grow from there (and what you did to make it grow), and where are you now?
My first job at age 15 was as a sandwich maker at a fast food restaurant making $5.25 an hour.
I had various other jobs in high school and college, but an internship with an oil company my junior summer opened up my eyes to the income possibilities with Oil and Gas. I think I made an equivalent of $30 an hour that summer.
My starting salary out of college was $70K. That was almost 2 decades ago. At the time the energy industry was paying about double other industries I could have joined. I remember a lot of envy from my close friends when I was offered the job.
I was fortunate to join the industry during the early days of the most recent oil and gas boom. Salaries and opportunities continued to climb for the first ~15 years of my career. There have been lots of hiccups since, as is expected in a cyclical commodity based business, but my on the job performance has kept my job secure, for now.
What tips do you have for others who want to grow their career-related income?
The secret sauce of my net worth build has been saying yes to moving often (~every 2 years) and living over 10 years outside of the US as an Expat (3 different countries). I was able to save a substantial amount of my salary each year as an expat because the company paid for my housing, utilities and provided a cost of living adjustment.
Also, make sure to ask for a raise or promotion if you deserve it. It won't always be granted, but you can level up much quicker if can keep pace with the executive development curves of your company.
Finally, take the long term view. Often the grass is not always greener on the other side. It never made sense to me to jump from employer to employer for a +$10K difference in salary. If your base salary is strong and you are good at saving and investing, focusing your efforts on being indispensable to your current employer and finding investment opportunities outside of work may be a better path. Has been for me.
What's your work-life balance look like?
Comes in waves, but for the most part I get 8 to 9 hours of sleep a night and have breakfast with my family in the morning and dinner with them in evening.
I also am able to find time to exercise 4 or more times a week and eat right, so I can't complain too much.
Do you have any sources of income besides your career? If so, can you list them, give us a feel for how much you earn with each, and offer some insight into how you developed them?
Over the last 15 years I have built a nice portfolio of dividend paying stocks, which spin off about $2K a month. These are automatically re-invested.
My rental property income grows every year thanks to the power of depreciation and rent increases. I am able to manage the properties myself, with the help of my father, so that goes a long way to supporting positive cash flow.
SAVE
What is your annual spending?
Like most parents, our annual spend has become very dependent upon our children.
We have decided to go the private school route during COVID. No regrets thus far. But it was a tough decision, especially considering how frugal I lived to this stage in my life. Spending thousands of dollars a month on education instead of investments has been a tough transition for me to make. Kids are thrilled and wife is happy, so I think it is worth it for the time being.
We probably only spend about $6K a month, with the remainder going to private school, extracurricular for the kids and saving (401Ks, 529s, ROTH IRAs, Brokerage account…etc.).
What are the main categories (expenses) this spending breaks into?
Nothing too riveting here. Food, utilities, extracurriculars, various insurances. Prior to COVID we planned two big family vacations each year. Hope to continue this once travel restrictions ease.
I keep the real estate portfolio separate from our household budgeting. At this stage the real estate portfolio is self-sufficient and I don't withdrawal any of the proceeds for our personal use. If there are extra monies available over and above our emergency fund then we use them to pay down loans or make improvements to the properties.
Do you have a budget? If so, how do you implement it?
Yes, we have a high level budget that we reference each month to ensure we are staying on track. It is especially important when we make "big" decisions, like private school, new car, vacation plans…etc.
Otherwise we use the budget to track our monthly expenses against our plan. If something doesn't add up then we go and investigate why and make adjustments to our lifestyle if need be.
Almost all of our monthly expenditures are set for automatic payment. So we don't sweat things too much.
What percentage of your gross income do you save and how has that changed over time?
I have always saved 20% of my income in my company 401K.
Some years while I was overseas I was able to save 100% of my income.
Right now we are probably closer to 35%. I am OK with that as we have a young family. I like spending money on my kids with the focus on education and enrichment.
What's your best tip for saving (accumulating) money?
Pay yourself first is timeless advice.
When I first joined my company I recognized that I wouldn't need all of my income each month so decided to max out my 401K. I never looked back as the deduction comes out of my check before I even see it.
Then I would look to put money into assets that will potentially gain or at least hold their value. If you want a nice car get one that is a few years old and avoid all of the wasteful deprecation that happens the first 3 to 5 years. I have bought many cars that I eventually sold for the same price I paid for them. Basically getting to enjoy them for "free".
What's your best tip for spending less money?
I think recognizing that the home you live in is consumption not investing is a big way to save. Getting a smaller, more energy efficient, cheaper to insure home that doesn't sabotage your commute can pay big dividends.
What is your favorite thing to spend money on/your secret splurge?
Travel and technology.
As a family we like to go to exotic places and eat amazing food.
Personally, I like to keep up with the latest technology, especially in the health and wellness space. With a personal goal to become an active centenarian I want use all tools available to make it happen.
INVEST
What is your investment philosophy/plan?
We save as much as we can with the plan to enable a full retirement at age 55 or earlier.
I consider my company pension to be a bond equivalent, so all of our other savings is in stocks or real estate.
What has been your best investment?
My personal financial education, especially understanding investor physiology.
From a purely dollars and sense perspective, real estate in 2011, Microsoft stock at $20 a share in 2010.
What has been your worst investment?
I own a beautiful piece of mountain property. But vacant land brings in no cash flow and property taxes seem to go up every year. I wish I would have put the money in a REIT, more Microsoft stock, or at least a condo that generated cash-flow.
I also shorted Snap (SNAP) stock a quarter early in 2018 and lost about $10K in two days. That was an emotional scar for some time. I don't short shares any longer, mostly just an EFT guy now.
What's been your overall return?
I have kept up with or done better than the S&P 500 the last 18 years. No complaints.
How often do you monitor/review your portfolio?
I look at it often, but I don't make changes very often. It is important to me to keep tabs on how the market is moving.
I like to predict where things are headed and then compare where they actually go. I am refining my market expertise this way. I want to make sure I am not surprised when big changes occur.
But even if I am I want my portfolio to be on autopilot so that I don't make silly decisions in the face of a downturn.
NET WORTH
How did you accumulate your net worth?
I graduated college with a negative net worth. Truth is I didn't even know what net worth meant back then.
I worked hard in school to get a good job, and I made the decision to move to where the best opportunity was. Not an easy decision at age 22 when your life revolves around your home town/friends.
Then I was lucky to find some likeminded colleagues, many of them older than me, who became mentors. They helped plant ideas. I was always focused on making my money work for me.
My net worth grew slowly, then all at once, ala the snowball analogy. I was a millionaire at 30. But I didn't realize it until I was 31 when I started to track numbers.
Wealth building is relatively easy if you can save more than you earn. We have all seen the charts on the power of compound interest. Basically, if you can be patient you will win the race. Wealth building is not a sprint, but a marathon.
As I mentioned earlier, my saving super power has been moving often to increase my earning power. At this stage in my life I am hungry for more, but am content with a slower pace to my career growth and net worth as my focus has shifted to enjoying my beautiful family.
I have not received, nor expect to receive any inheritance.
What would you say is your greatest strength in the ESI wealth-building model (Earn, Save or Invest) and why would you say it's tops?
Invest, followed closely by Save.
Every time I get paid I am looking to find a way to put new dollars to work. I want my money to make money. It has always been my focus.
Of course you have to spend less than you earn (save) to be able to do that, but I have found it easier to forgo spending knowing that my hard earned dollars are being invested.
What road bumps did you face along the way to becoming a millionaire and how did you handle them?
Biggest challenges have been physiological when the stock market crashes (2002, 2008, 2018, 2020) or the real estate mess of 2009. Very good, and frequent, reminders to be diversified and not use leverage.
To get through these times I just focused on my investment thesis and continued to buy/invest. At some stage my investment thesis will need to be updated as I shift from accumulation phase to preservation phase.
What are you currently doing to maintain/grow your net worth?
Still contributing 20% to my 401K. Still focusing on paying down rental property loans with excess cash generation from the properties.
Looking into crypto currency as a hedge against fiat money with a small portion of my portfolio.
Do you have a target net worth you are trying to attain?
$10M.
All projections say I can get there by following my current path. My focus is to make it happen sooner than later so that I can forget about a 9 to 5.
How old were you when you made your first million and have you had any significant behavior shifts since then?
I was a millionaire as a single man at age 30.
But when I ran the numbers I realized that $1M split out across various liquid and non-liquid assets with various forms of tax liability tied to their basis was not a life changing amount of money unless I wanted to live like a hermit.
So I just keep focusing on my efforts to grow my asset base. And I am glad that I did, because today, even with a much higher net worth, I feel many times more responsibility with a wife and three young children and a very challenging and ever changing job and investment landscape.
What money mistakes have you made along the way that others can learn from?
If you don't have to sell, don't.
I have sold investment properties and stock positions too early. Has cost me at least another 6 figures of net worth.
What advice do you have for ESI Money readers on how to become wealthy?
Never stop learning. Read, read, read. There is so much free information out there to keep your mind growing in the area of investments, wealth management, asset protection…etc. There is really no excuse to not keep leveling up your knowledge and expertise.
Also, make sure you are protecting the downside. As your net worth grows make sure your insurance coverages follow suit. High levels of liability coverage are relatively cheap. There is no reason to risk your nest egg to some erroneous event outside of your control.
FUTURE
What are your plans for the future regarding lifestyle?
I think the biggest advantage of accomplishing our financial goals is being able to say no to work assignments / locations that don't support our family preferences. I worked hard and moved a lot to get to where I am today. I am content focusing on my family and our overall happiness going forward.
I expect to retire by 55 or earlier. I believe I am financially independent now, but am looking to be FAT FIRE, not just FIRE.
I will probably start a business at some stage in something I am passionate about. Then it won't be a job per say, more of a hobby that I manage on my own time.
We love to travel, so I see that continuing for many years. Maybe slow down at 70.
What are your retirement plans?
Half the year in Hawaii and half the year in Colorado has been my game plan for a long time now. Of course kids and the path they follow will dictate a lot.
I want to compete in triathlons and make bean to bar chocolate.
Are there any issues in retirement that concern you? If so, how are you planning to address them?
The cost and availability of health care is a big one. My company does not offer a Health Savings Account (HSA). If they did I would be contributing. At this stage I am doing all that I can to stay healthy and focus on the preventative side of things.
I would be interested in a Long Term Care insurance policy, but they have degraded so much in the last 10 years that coverages are likely not going to be worth anywhere near the exorbitant costs. I expect there will be evolution in this space too. So for now just focusing on not getting sick is key.
MISCELLANEOUS
How did you learn about finances and at what age did it "click"?
I was a state champion in a school sponsored stock picking game in 7th grade. Four friends and I bought as much BestBuy stock as we could on margin every day of the game (I think it lasted a month), and were nothing but lucky to catch a huge move in the stock over that time. We won a t-shirt, which I think I still have somewhere. That was the start of my interest in investing.
I subscribed to Money Magazine for middle school through college. Again, just helped me understand the basics.
Things "clicked" when I got out of college and started to prepare a monthly budget based on my salary. Seeing the time-value of money and compounding tables made me realize that living paycheck to paycheck was a choice. A choice I didn't want to make.
Who inspired you to excel in life? Who are your heroes?
My dad had an amazing work ethic. I knew how much he sacrificed for the family. It was inspirational.
I grew up poor, but our home was full of love. My mom was a spiritual force of goodness.
I was an athlete growing up, so of course found inspiration in the sport stars at the time. Not the flashy lifestyle, but the work ethic that led to success on the court/field was inspirationally to me.
What's the opposite of a hero? In my day to day life I think I have learned the most from seeing other people make bad decisions and then me learning from them by not making the same decision. A wise person told me once, show me your 5 closest friends and I will show you your future. I think there is a lot of truth to that.
Do you have any favorite money books you like/recommend? If so, can you share with us your top three and why you like them?
How to Get Rich
– Felix Dennis, awesome story of how to think about the world of business.
The Happiness Hypothesis
– Jonathan Haidt – this book blew my mind the first time I read it. It is a psychology book, but supports self-discovery related to money and investing.
Of course – Rich Dad Poor Dad
– Robert Kiyosaki – the original financial literacy / wealth building how to guide.
The 4-Hour Workweek
– Tim Ferris – You don't have to do everything yourself. Delegation and leveraging skills allows you to focus on what matters in your wealth journey.
These days I mostly read books about stoicism and subscribe to blogs /podcasts about money, investing and Financial Independence. Happy to share recommendations if interested.
Do you give to charity? Why or why not? If you do, what percent of time/money do you give?
Our family does some charitable work from time to time, but it is not a focus for us at the moment. Kids are too young and command most of our time. But we will increase our efforts down the road.
My wife and I have large extended families and it seem that someone always needs help.
Do you plan to leave an inheritance for your heirs (how do you plan to distribute your wealth at your death)? What are your reasons behind this plan?
We haven't done a full estate plan yet, but I certainly expect to provide something for our children. The world is ultra-competitive now. Our focus is and will be on education.
So perhaps 529s for grandkids. Transfer of investment properties to kids. Something like that.