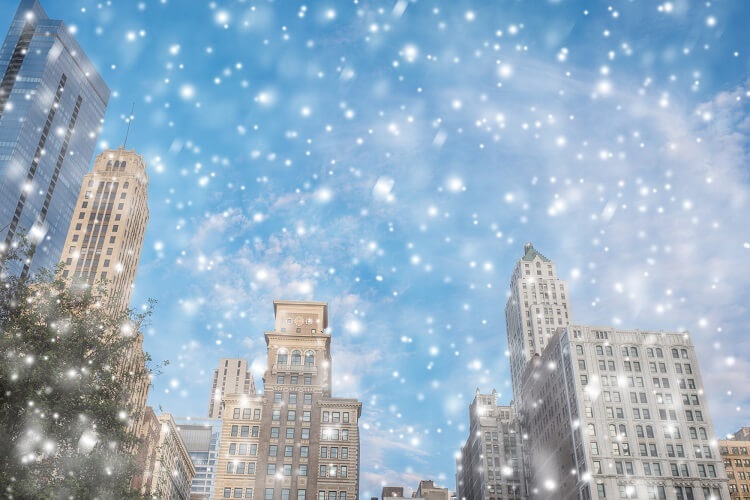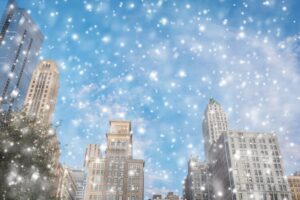 Here's our latest interview with a millionaire as we seek to learn from those who have grown their wealth to high heights.
If you'd like to be considered for an interview, drop me a note and we can chat about specifics.
This interview took place in February.
My questions are in bold italics and his responses follow in black.
Let's get started…
OVERVIEW
How old are you (and spouse if applicable, plus how long you've been married)?
Hi, my wife is 33 and I will be 35 in June. We got married in February 2020 (phew!) had a great wedding/honeymoon and feel very fortunate to be able to see our friends/family right before COVID.
We dated for just over a year and engaged for a year.
We both have our Bachelor's degrees in Marketing.
Do you have kids/family (if so, how old are they)?
We don't have kids (yet) but are planning to over the next few years.
What area of the country do you live in (and urban or rural)?
We live in a suburb of a large Mid-Atlantic city.
We recently moved from Chicago in 2020. My company is based there and we didn't need to be there anymore.
We moved there for my job in 2018 and HATED Chicago winters. Do not miss those anymore.
What is your current net worth?
Current net worth is $1.1 million.
What are the main assets that make up your net worth (stocks, real estate, business, home, retirement accounts, etc.) and any debt that offsets part of these?
We put them in retirement date funds. We both started maxing out our 401ks about 6 years ago. We both get great company matches as well that we take full advantage of.
Property – $450k in equity
I bought two properties in my 20s that are rental properties. One is in San Diego and another is in Austin.
I've moved a few times for my jobs (more on that later) but I bought my first rental property (2/2 condo) in San Diego in 2013 and got a killer deal, it has almost doubled in value. We net about $100 a month on that after we factor in a slush fund for potential expenses, etc.
The one in Austin I bought in 2016 and Austin is booming. I am up about 50% on that property and net about $25 a month.
We're playing the long game on both properties with appreciation and cash flow when we are in our late 50s to have them paid off. By then they will cash flow about $3,000 total (after expenses) at today's rental prices. Those will obviously go up over time and I've raised rent whenever the tenants move out. Luckily both properties combined have only had 3 total tenants.
I used a similar formula for buying those properties. Close to Whole Foods higher end grocery stores. The higher end grocery stores do a lot of research on where to put their locations so I knew we could attract better tenants. The one in San Diego is a mile from a large state beach and such a prime location. The one in Austin is about 3 miles to downtown and the state capital. It is also about 6 miles to University of Texas and a number of corporations that have moved or based in Austin. I'd like to never sell either of them.
We currently don't own a primary home. We don't know if we want to be here long term, inventory is tight and we are super picky on where we want to buy, we have it down to about 10 streets we want to live on. Some streets it's only one side. We are in no rush and rent a nice townhouse for $1500 a month. When I tell that to friends and family, they always ask why we have two rental properties and not a primary place, my answer has always been, we don't truly know where we want to end up/settle down. We also like the freedom of no primary place if there are job opportunities we might consider. More on that below.
This is a mix of mutual funds and some individual stocks.
85% of it is in mutual funds like VOO, VIG and ARKK and we have a few thousand in Bitcoin.
I bought 2 Bitcoins in 2016 for $500 a piece and sold them for $800 shortly after, I WISH I KEPT THOSE!!
I collected as a kid and with COVID, The Last Dance documentary and other factors, sports cards have blown up in the past 18-24 months.
I mainly collect household names/legends and some current rookies that I think will end up legends. The top 500 sports cards of all time have a greater ROI since 2008 than the S&P 500. Some cards have increased 300% in less than 6 months like my Mike Trout 10/10 rookie card.
There is one card I bought and sold with a 200% ROI in 3 days. I bought it locally and sold it on eBay. I've also bought numerous cards that were not graded (I use PSA) and have sent them to PSA and increased the value dramatically.
I bought a Derek Jeter rookie card a few months ago for $70, sent it to get graded, it came back 10/10 and is now worth over $8,000 (at the time of writing this) since there are not very many 10/10s.
I considered buying a Michael Jordan rookie card in April 2020 for $30k and kicking myself because one recently sold for $780k in January, insane! Such a fun hobby that has been very profitable.
Private Company Equity – $300k
I have equity in a few private companies that I invested in that have a lot of room to grow. One I own 50% of and put the first round of funding in to get the 50% at a very low valuation. This could end up getting me to early retirement the fastest. I don't count these in our net worth either since they're illiquid.
I also have RSUs from a few startups I've worked for but I don't consider those in our net worth because the companies are still private and the RSUs are illiquid, I did exercise them though and on paper they're worth about $40k. I view them as lottery tickets that could pay handsomely with exits/IPOs.
EARN
What is your job?
I sell software to large companies and have helped dozens of Fortune 2000 companies with digital transformation selling a variety of software.
My wife has worked for a Fortune 100 company for the past 10 years in sustainability operations.
What is your annual income?
Combined it was $330,000 in W2 income in 2020.
My base salary was $120,000 and I made another $85,000 in commission for a combined $205,000. My wife had a base salary of $110,000 and earned another $15,000 bonus.
I sold a company in my 20s that I was cofounder of and earned mid six figures from that.
I then started selling enterprise software 6 months after our acquisition and have been earning $100,000+ a year since then.
My biggest year has been $260,000.
We started our company when I was 25 and in the 3 years prior had lower paying jobs and didn't clear more than $50,000 a year. In the years I ran our company I made $35,000 a year but owned 40% of the company. I knew the payout would come with an acquisition. I rolled a good chunk of my profit into the two rental properties I bought.
My wife has been making six figures for the past 5 years.
[Editor's note: This millionaire was Six Figure Interviewee #16.]
Tell us about your income performance over time. What was the starting salary of your first job, how did it grow from there (and what you did to make it grow), and where are you now?
I checked this a few weeks ago and it's pretty crazy to watch it grow.
I graduated college in 2008 and my starting salary was $32,000 selling country club memberships. I got promoted to another club and bumped salary to $40,000 a year later. I made $40,000 for two years and then left to start my own company with a friend of mine.
I made $0 for the first 3 months and moved in with my parents but owned 40% of the company after we raised a seed round of funding. I learned to keep my expenses extremely low lol and very thankful my parents let me move in, they also invested in the seed round which helped protect their investment. Thanks Mom and Dad!
The company was/still is a tech company and it was just me and my cofounder doing it full time. I ran all the sales/marketing and he built the technology. We made a great team and he is a lifelong friend now. We got introduced via a mutual friend and he was a groomsman in our wedding.
My wife started as a Marketing Assistant at her company making $40,000 a year out of college and now runs a department and makes $120,000 a year not including 401k match. We do all of our benefits through her company.
What tips do you have for others who want to grow their career-related income?
Become an EXCELLENT communicator, learn to simplify complex things so that a 3rd grader can understand.
Take on more work, make your boss look like a rockstar and your boss will make you a rockstar.
Grind in your 20s, just absolutely grind. I hardly went to bars in my 20s and worked my ass off building my company to acquisition.
Start a side hustle, whether it's flipping things on eBay (I did this in college), making/selling jewelry, sports cards, whatever it is learn profit margin, cash flow, customer acquisition/retention/service, marketing, order fulfillment, social media and you will have an arsenal of skills you can use for the rest of your life.
What's your work-life balance look like?
It used to be TERRIBLE! My wife is much better than I am.
Up until COVID, I was traveling almost weekly meeting with prospects/clients that I was selling SaaS to. It was exhausting, some weeks were 3 cities in opposite directions and home Friday nights to crash and order take out. Woof.
I love selling the same large deals and doing it on Zoom calls in workout clothes! It's part of how I was able to get into sports cards again and get involved in more startups as an advisor/angel investor. I love helping other entrepreneurs scale their companies.
Do you have any sources of income besides your career? If so, can you list them, give us a feel for how much you earn with each, and offer some insight into how you developed them?
Sports cards has been a good one, I made about $15,000 in 2020 and the appreciation of my collection is up about $70,000 since I started in April 2020. It is so much fun!
I started buying/selling cards in the heyday in the early 90s as a kid and lost touch with it until COVID. I wish had I been buying Mike Trout cards from 2011 on and holding them because they're worth a ton now!
We don't count the rental properties as income and it's nominal of <$2,000 a year right now. I will definitely count that when they are paid off in our late 50s.
SAVE
What is your annual spending?
We spend about $60,000 a year and know this will go up with kids.
What are the main categories (expenses) this spending breaks into?
This is broken down monthly.
We rent a nice 2/2 townhouse with a garage in a complex that has a great pool/gym.
In Chicago we paid $3,000 for a penthouse right on the river downtown and walking distance to our offices. We didn't have a car which was liberating/restricting for various reasons.
We saved about $300 a month on parking so it was somewhat of a wash to live in our awesome neighborhood and have an amazing view of the city. It was a splurge for being stuck inside half the year. Never again….We rented a car about 6 times for getaway/road trips that we paid for with travel points.
This is super high I know BUT we eat gluten free, organic, etc and view it as an investment in our health.
Fun (concerts, out to dinner, etc) – $500
This is mainly getting takeout on Friday/Saturday nights during COVID but we don't spend more than $50 for the two of us. We love our local pho place!
Can't wait to get back to concerts which we LOVE and splurge on nice tickets when we do go. We had no shame dropping $800 on tickets to see Chris Stapleton/The Eagles a few years ago and having seats in the 4th row.
Misc (paper towels, toiletries, haircuts etc) – $450
This includes all that random nick nacky stuff you buy on the regular. I padded this a bit in our budget.
We have the latest iPhones which we finance at 0%, Hulu, Netflix, HBO, Showtime, Amazon Prime, Netflix, MLB TV and have no shame in spending on that with COVID, there is never enough content….
This is padded and our dry cleaning bills have gone to $0.
I used to wear sports coats/dress shirts a lot while traveling for work/work events and don't miss this one bit!
We paid cash for a 2017 Jeep Grand Cherokee when we moved in June since we didn't have a car in Chicago.
We are not flashy car people and when I met my wife she drove an 8 year old sedan. I fell in love at first sight of her car haha.
My parents are Millionaires Next Door and have never spent over $30,000 for a car and usually run them into the ground. My wife's parents are the same way.
The $300/month is padded for insurance ($60), gas and a slush fund for wear/tear. Just had a blown tire that we dropped $200 on and I said to my wife "this is why we padded the car budget each month."
I created this knowing stuff is going to need to break/get replaced.
We replaced the A/C on one property last month and I didn't bat an eye dropping the $6,000 that was needed for it because of this line item I created when I bought my first one.
I doubled the savings for it when I bought the second one.
Do you have a budget? If so, how do you implement it?
We do.
I created a spreadsheet with our take home pay, 401k contributions and general expenses like the categories above and padded them.
We also have line items for saving for travel (mainly travel on points though).
I monitor it monthly and we sat down when we moved in together when we got engaged and built it out.
What percentage of your gross income do you save and how has that changed over time?
I don't really think about gross income because it's a faulty number. I think about our take home after maxing out our 401ks.
I also don't budget for my commissions/my wife's bonus which is 100% gravy.
I recommend this for anyone that is in sales or has any type of variable compensation. My OTE (On Target Earnings) is $240,000. $120,000 base salary and $120,000 if I hit 100% of my quota and can go up if I exceed my quota.
We end up saving 25% of our take home pay on top of our maxed out 401ks and if you include my commission/my wife's bonus it is over 50% but we don't budget for that.
What's your best tip for saving (accumulating) money?
Avoid lifestyle creep.
We felt somewhat guilty living in a $3,000 a month penthouse in one of the best buildings with all the amenities in Chicago. I also knew we'd be cooped up in the winter and the building had an indoor golf simulator, pool table, gym and we used the heck out of them in the dead of winter so there was value to that. A golf simulator would have cost $50/hr and I used it 10 hours a month in the winter at least!
I would also cut out stupid expenses like clothes, I shop at J Crew Factory and my wife will buy stuff and sell on the various online marketplaces, some make a profit after she wears them and some she wears a few times and breaks even or loses 10-20% at most.
She also loves refurbishing stuff from thrift stores like furniture. She's got a real skill and has brought lamps, dressers, end tables back to life that are timeless and look great.
What's your best tip for spending less money?
Detach yourself from stuff.
I hate buying stuff that doesn't save money or could appreciate in value like Mike Trout rookie cards! I'm all for Britas over bottled water, high end blenders, air fryers, etc because of the ongoing value they provide.
We also started cooking a lot since COVID and the air fryer has us making lamb chops and I've challenged myself to make restaurant quality meals.
What is your favorite thing to spend money on/your secret splurge?
High end concert tickets. I refuse to go to a concert and not have great seats.
Same for sports tickets, we did a few Cubs games at Wrigley Field and sat two rows behind home plate on a Saturday afternoon against the Cardinals. Didn't think twice about buying those tickets!
Golf. I've been a golfer since I was a kid and my wife is getting into it now. I've taken some awesome golf trips to Hawaii, Pinehurst and Whistling Straits. Such great memories with friends/family.
Our wedding, our parents covered about 60% of it but we kicked in the rest and had a hell of a party and so glad we did it that way since it was right before COVID lockdown. Total cost was about $40,000.
Travel, we went to Paris/London during Thanksgiving 2019. The hotel was super nice and I have status at a high end chain which covered every night. We did splurge on first class seats on the way over and exit row seats on the way back. We did a high end dinner cruise on the Seine River in Paris with only 2 other couples and had our own wing of the boat, it was awesome!
Furniture, shoes, anything you use for work. You spend so much time sleeping, moving and working that it's vital to have this stuff be top notch. I have a standing desk with a treadmill that I walk on while I'm working. Our bed is top of the line, same with our couches. I also spend good money for workout shoes and dress shoes when those were a thing. Allen Edmunds are hands down the best dress shoes and I've one pair for over 12 years.
INVEST
What is your investment philosophy/plan?
It's pretty simple, rental property in desirable areas and mutual funds make up the bulk of our investments. Everything on top of that is kind of fun investing like my sports cards.
What has been your best investment?
Marrying my wife who is on the same page as me financially!
I was pretty well off before we met with the two rental properties which are my second best investment(s).
Investing in myself and having the confidence to quit my job and do a startup in my 20s was a great win! I learned SO MUCH about how to stretch money since we didn't raise a whole lot and cash flowed the entire business. Those skills carried over to my personal life and I never really need a flashy lifestyle.
I actually love not showing outward wealth. I had to plead with my wife not to buy me an $800 watch that she wanted to get me for Christmas haha.
What has been your worst investment?
The worst has been selling too early. The lesson there is hold everything and play the long game.
I have missed out on over $1.7 mil in gains from 2014-now on selling stock/Bitcoin too early! I try not to think about it.
One big one was a pharma stock that I bought 17,000 shares of for 30 cents and sold at 42 cents each. It jumped to $10 a share a year later.
There are a few other individual stocks that I bought that jumped dramatically as well that I put very little into that had insane ROI that I sold too early. I need to trust my gut more and HODL!!
What's been your overall return?
If you factor in rental property/401k it's about 15% a year ballpark.
How often do you monitor/review your portfolio?
We use mint.com and I look at it weekly, not healthy I know but it's kind of fun haha.
NET WORTH
How did you accumulate your net worth?
At 25, when I quit my job and took a $0 salary with my startup, I had $3,000 in my checking out, $2,000 in my 401k and about $12,000 in student loan debt. I felt like I had nothing to lose especially gaining 50% of the company. We had a solid exit that I parlayed into the two rental properties and a $200,000 job selling enterprise software.
When we sold the company is when I found the ESI blog, thank you! I read all these millionaire stories and saw what my parents created with their life ($3 mil net worth/cash flowing properties and living below their means).
I took the route my parents have had by buying rental properties in desirable areas. They were never really into the stock market and I got them into it in the past 5 years.
At some point if you want to become wealthy, you need to bet on yourself whether its a startup, an MBA, reading about investments or actually having the guts to invest and get money from your next to 0% saving account into investments!
My wife has been gradually increasing her salary to get over six figures and has a great gig.
We both know we will inherit money/property from our parents down the road but we #1 don't factor it into our net worth at all and #2 don't even talk about it. If it happens great, if not, they raised kids that were able to be successful on their own.
What would you say is your greatest strength in the ESI wealth-building model (Earn, Save or Invest) and why would you say it's tops?
I don't think I've hit my full earning potential yet, I think there are a few $300k+ years ahead of me.
I think the greatest thing has been saving.
There is still a lot to learn still with investing like having the patience to hold! As mentioned earlier, not holding longer has cost me $1.7 million in gains!
My wife's greatest strength is saving as well.
What road bumps did you face along the way to becoming a millionaire and how did you handle them?
I used to compare myself to my friends that were spending money on cars, etc but I don't care at all anymore.
I'm running my race and at some point in our 40s we won't be collecting W2s anymore while they still spend like crazy to keep up with the Joneses.
I also knew I had to take the plunge to be a cofounder to make real money and accelerate my earnings through value that I brought.
What are you currently doing to maintain/grow your net worth?
I continue to move companies to stay ahead of the tech I am selling and maximize my earnings.
We continue to spend much less than we make which allows us to invest more and hold our investments.
We are also looking into buying 1-2 more rental properties.
Do you have a target net worth you are trying to attain?
We'd like to get to at least $3.5 million and have passive income (including rental properties) greater than $125,000 annually.
I don't know how I'm going to spend that much in a year but I know kids will increase our spending.
How old were you when you made your first million and have you had any significant behavior shifts since then?
We hit $1 million when we combined our individual net worths in 2020 and we were 33 and 32.
What money mistakes have you made along the way that others can learn from?
HOLD
HOLD
HOLD investments especially when you're younger.
We've done a great job of this with our 401ks and property but not our individual stock investments.
What advice do you have for ESI Money readers on how to become wealthy?
Learn how to communicate/sell your ideas internally at your company, externally to stakeholders and in your personal life to your spouse, friends, family. Emotional Intelligence is so underrated and helps big time.
I would also say stay ahead of trends. I knew Cloud Computing was going to be big and I've done really well selling cloud software/digital transformation.
I got in on sports cards before they blew up and I bought real estate in Austin before it blew up.
I read about 3-4 hours a day across Business Insider, Twitter, ESI and TechCrunch.
I would also choose who you spend your time with wisely. My friends and I text and talk about investments, trends all the time!
FUTURE
What are your plans for the future regarding lifestyle?
I will definitely downsize jobs and take off the stress of hitting a sales quota which is fun but will get old at some point.
I would like to do consulting/angel investing for startups and maybe sit on a few Boards. I'd even consider taking on a City Council role somewhere but would not want to be a mayor haha.
We've considered retiring in Pinehurst or Palm Springs and joining a country club. I'd get involved in clubs within the club like Men's Leagues or some other type of leadership role.
What are your retirement plans?
I'd like to consult for startups and considering teaching business to high school kids to build a foundation. ESI should be a high school class!
I'd like to be able to take our kids to school, coach them and do what I want to do when I want to do it without thinking about it.
My wife is working on writing screenplays as a hobby and hopefully an actual TV show and also working on a women's athleisure clothing line.
Are there any issues in retirement that concern you? If so, how are you planning to address them?
I do think about taxes/health insurance costs and working with a CFP on those.
MISCELLANEOUS
How did you learn about finances and at what age did it "click"?
I started watching my parents and how they would get a rent check every month from rental property. I thought mailbox money was the most amazing thing and 12 years old. They still own the first house they ever bought which was a duplex. They lived there and covered their mortgage by renting out the studio they had on the back. Such foresight and a great idea!
It didn't really click for me until I was working on my startup, I was forced to save money, I was forced to spend less and we invested the money we raised for the business into very smart ways to grow like tradeshows and meeting customers in person which paid big dividends.
I carried that mindset over to my personal finances when we sold the company and I got money in the bank. The day we sold the business my partner and I played golf, saw the money hit the bank on the first hole, cheers'd a beer and decided to go to Chipotle to celebrate. Our celebration consisted of who could spend the most money on their meal haha (extra guac and a Margarita for the win).
Who inspired you to excel in life? Who are your heroes?
O man, I could say my future self like Matthew McConaughey which I did want a better life and knew it took money to do so.
My parents who I've referenced multiple times, they are truly the definition of Millionaires Next Door and have built a great life. They celebrate their 45th wedding anniversary this summer!
My first job out of college selling country club memberships, I got to know a lot of the members and I just picked their brain on how they were able to play golf on Wednesday afternoons. The common theme for the ones not retired was they were business owners and after enough of those conversations, I realized I wanted to join a club not work at one.
I was also doing this during the 2008 downturn and saw 3 members in their 70's resign the day the Bernie Madoff scandal broke. I helped them fill out their resignation paperwork. It was gut wrenching and taught me a lesson on living below my means, diversifying and doing a ton of research.
Do you have any favorite money books you like/recommend? If so, can you share with us your top three and why you like them?
I love Rich Dad Poor Dad, buy assets that make you money!
Millionaire Next Door, stop buying stupid stuff and live below your means!
How to Win Friends & Influence People, this isn't about finance but it's about communicating which has helped my career tremendously.
Do you give to charity? Why or why not? If you do, what percent of time/money do you give?
I started a scholarship at my old high school when I sold my company that goes to kids that have an entrepreneurial DNA. Some have started companies at 14, played on a sports team and gotten into great colleges.
We've also volunteered on Thanksgiving every year to drop meals off for less fortunate people and we have bought food gift cards and handed them to homeless people during the holidays as well.
Do you plan to leave an inheritance for your heirs (how do you plan to distribute your wealth at your death)? What are your reasons behind this plan?
We likely will but haven't thought too much about this yet. This will definitely be something we think about after we have kids.