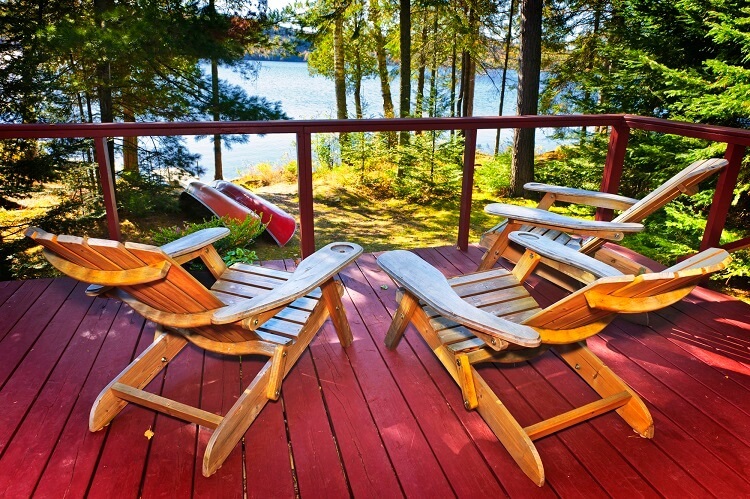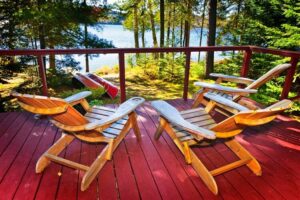 Here's our latest interview with a millionaire as we seek to learn from those who have grown their wealth to high heights.
If you'd like to be considered for an interview, drop me a note and we can chat about specifics.
This interview took place in August.
My questions are in bold italics and their responses follow in black.
Let's get started…
OVERVIEW
How old are you (and spouse if applicable, plus how long you've been married)?
I'm 55 and my wife is 50.
We have been married for 22 years.
My wife has primarily been a stay-at-home mom. She has worked part time a few times while our kids were young.
She is currently working as we bridge towards retirement providing a backup for benefits and some additional income.
Do you have kids/family (if so, how old are they)?
We have been blessed with 2 boys aged 21 and 19.
Both are currently in college, one is a senior and the other is a sophomore.
What area of the country do you live in (and urban or rural)?
We live in the suburbs of the mid Atlantic tri-state area on the east coast.
What is your current net worth?
$3.77 million.
What are the main assets that make up your net worth (stocks, real estate, business, home, retirement accounts, etc.) and any debt that offsets part of these?
Are assets are entirely investment based:
Tax Deferred Retirement (401K/IRA): $2.2 MM
Tax Free (Roth): $300K
Taxable Brokerage: $600K
Cash Balance Pension – 4.5% Fixed: $200K
Cash (High Yield Savings): $450K
Physical Gold: $20K
$3.77 million.
I do not carry any debt and have not carried debt over my working career. My house has been paid off for about 10 years. I have 3 family cars that are paid for.
I have money saved in 529 accounts to pay for my children's college expenses.
EARN
What is your job?
Up until 2 months ago I was a technical manager for a large fortune 500 global financial institution.
Earlier this year I decided that the stress and demands of my current position were no longer good for my mental or physical health. In June of this year I was able to successfully negotiate a separation with 1 year of severance pay after two previous failed attempts.
At 55 I was able to qualify for retirement for what that is worth. At 55 it also makes my 401K accessible without a 10% penalty if needed.
With severance in hand, I have moved on to a less stressful, less demanding position, allowing for much needed and well-deserved work life balance.
I consider my current working situation as semi-retired, even though I am still working in the same field but in a much different situation.
I plan to continue to work until I am 59 unless something changes with my situation so that I can allow my investments to grow as long as possible. This also allows me to avoid paying full price for health insurance until I am closer to Medicare age.
I may decide to fully retire should my financial situation improve significantly but I would also like to see if we can save enough to purchase a second home for vacation/retirement around the age of 59.
What is your annual income?
I was making approximately $200K with salary and bonus but with this career shift my earnings are significantly less, closer to $75K.
My wife has started working adding another $45K to our annual income helping to close the gap on my downshift and reduction in wages.
Tell us about your income performance over time. What was the starting salary of your first job, how did it grow from there (and what you did to make it grow), and where are you now?
I had various jobs before and while in college making minimum wage or less. This list of jobs included: paperboy, lifeguard, telephone book delivery, office cleaner, Cutco knife salesman, etc.
After college I started as a computer programmer making $27K per year and full benefits.
I moved from hands on computer programming into the mid-level management ranks over time. As a manager I received solid annual salary increases and bonuses until I reached a level near $200K.
Over the final 10 years of my mega company working career I was consistently making $180-200K allowing me to save the maximum amounts to my retirement and investment accounts. Working to achieve this level of income certainly took its toll on me and looking back I wonder if it was worth it in the long run.
What tips do you have for others who want to grow their career-related income?
I certainly was not blessed with being the most intelligent person at my public high school. As a "C" student it took me several attempts at college to graduate, but with persistence I eventually received my degree and landed my initial position.
I went to graduate school paid for by my company utilizing the tuition reimbursement program to the fullest and earned an MBA degree.
My basic working philosophy is that hard work, initiative and effort will trump paper credentials will pay significant benefits and help you advance in the corporate setting. I tried to show up first, leave last and work harder than everyone on my team and in my department which allowed me to establish a reputation as someone who would deliver as required.
Once established I was able to negotiate the corporate gauntlet and survive over 25 years with a single company. I believe it is very difficult to maintain a long career in corporate America these days so I am very proud of this accomplishment.
Work hard, build a strong network of allies and mentors that can help you along the way. A long tenure with a single company will have its benefits over time in a large corporate setting. Benefits like pension contribution increases and other benefits certainly can add up over time.
What's your work-life balance look like?
My work life balance and stress was not at a manageable level over the past few years prior to shifting careers. My workload was taking a very significant toll on my health, so I needed to make a change in my day to day. I was finding it increasingly difficult to mentally prepare for Mondays and my overall mental state was degrading.
Since my career downshift my stress is very reasonable, and I am sleeping like a baby. I no longer dread the oncoming Monday mornings but maybe I am still in the honeymoon phase of this new job. I am on 7.5-hour work day and I plan to shift to a more flexible schedule once I have worked in this position for a year.
If the stress level increases in this role I will likely look to shift to something better as the pay rate would not justify elevated stress, but I am not anticipating this to occur based on my first 2 months of work.
Do you have any sources of income besides your career? If so, can you list them, give us a feel for how much you earn with each, and offer some insight into how you developed them?
The only income I have besides my earned wages is that from my investments.
I am continually studying ways to increase my performance while decreasing my risk as I move towards full retirement.
In my "early retirement" situation I am actively exploring alternatives like rental properties and business opportunities, but have yet to pull the trigger on anything new to date.
SAVE
What is your annual spending?
My annual spending is approximately $80K a year.
I only purchase what I have money to pay for unless it is an unexpected expense that I would need to dip into reserves for.
What are the main categories (expenses) this spending breaks into?
The majority is food, utilities, insurance, and automotive expenses.
We also typically take a larger family vacation in the $5-7K expense range and I plan to increase travel and entertainment expenses in retirement.
There would be fluctuations in years where big purchases such as housing expenses or new cars are purchased.
Monthly Breakdown:
Food and Supplies: $2,000
Utilities: $500
Gas/Automotive: $500
Insurance: $700
Taxes: $600
Entertainment: $400
Miscellaneous: $300
Total: $5,000
Do you have a budget? If so, how do you implement it?
I don't have a budget per say but I try to keep my spending to $5K per month for normal recurring expenses.
What percentage of your gross income do you save and how has that changed over time?
Historically it has been 25-35%.
I maximize my deferred savings opportunities including catchup.
In my current situation with reduced pay, I am running about flat with minimal savings being directed to retirement savings.
It is likely that I will continue to run about flat unless I decide to take a higher paying job opportunity.
What's your best tip for saving (accumulating) money?
Be consistent and set it and forget it. You don't miss what you don't have, and you will adjust your lifestyle to the limits you set.
I have deferred as much from my paycheck that seemed reasonable, i.e. 401K, employee stock purchase and direct transfer to a savings account.
I would then live on the net amount and only increase if I felt constrained.
What's your best tip for spending less money?
I don't really have a tip in this area.
I have never been one who wanted for many things, but when I do make a purchase I try to buy quality so what I purchase lasts and I get maximum value for what I have bought.
What is your favorite thing to spend money on/your secret splurge?
I do like my annual vacations, other than that I have had coffee every Saturday for the past 10+ years with a friend so we can talk investments and solve the world's problems.
INVEST
What is your investment philosophy/plan?
My philosophy centers around broad diversification in low cost index funds. I only hold one individual stock and that is the result of a stock purchase plan and restricted stock units. I have used aged-based portfolios over time and I am a buy and hold Boglehead-type investor.
I plan to use a bucket approach as part of my deaccumulation strategy which is why currently have as much cash in my portfolio as I prepare for retirement.
I have explored having someone assist my investing, but I have not found the expense worth the benefit at this point.
What has been your best investment?
Nothing glamorous here. I am a buy and hold boring investor. The Vanguard Total Stock Market Index.
I have had a significant position in this mutual fund and have done very well over the years.
What has been your worst investment?
I have been burned chasing a few strategies when I thought the market would correct and I wanted to lighten my exposure.
I have found over time that I am not smarter than the market.
What's been your overall return?
10-15 % over 30 years.
One number that I take pride in is my total investment gains over time. I have recently passed the $1MM total gains in my non 401K portfolio over a 10 year period and I am really pleased with this number.
How often do you monitor/review your portfolio?
I keep a pretty close eye on my portfolio. I look a couple times a week.
NET WORTH
How did you accumulate your net worth?
I believe my income has been above average, but consistent savings was the key to my real accumulation.
What would you say is your greatest strength in the ESI wealth-building model (Earn, Save or Invest) and why would you say it's tops?
Saving was the key factor in my net worth growth.
If I would have spent more on wants over time I would never have built the investment base that I currently have. This base is doing the hard work of generating passive income now and has allowed me to step away from a high stress work situation.
What road bumps did you face along the way to becoming a millionaire and how did you handle them?
General stock market turmoil has been challenging at times.
Staying the course and educating myself has helped to keep me grounded and executing the plan.
I believe you need to continue to study to stay on course an execute your plan if you are not hiring an advisor to assist you.
What are you currently doing to maintain/grow your net worth?
My current strategy is to let my current assets soak as long as they can.
I am trying to squeeze another million or 2 out before I fully retire.
Do you have a target net worth you are trying to attain?
I would like to make it to $5-6MM.
If I make it to this level I would like to consider a second house near the water for my wife and grandkids.
I have been reluctant to spend in that area presently because I don't want to jeopardize the long-term planning in place.
How old were you when you made your first million and have you had any significant behavior shifts since then?
My first million was achieved in my late 30's/early 40's. Not exactly sure when.
What money mistakes have you made along the way that others can learn from?
The one mistake that I did make in my overall plan was not allocating enough to the tax free retirement bucket.
Since I was over the income limit for Roth conversions I lost sight of the tax free bucket for too many years.
I was late to contribute to the Roth 401K option when it was made available by my employer so I missed a real opportunity there.
I do plan to start to convert some of my tax deferred funds to a Roth now that my income will be lower over the next few years.
What advice do you have for ESI Money readers on how to become wealthy?
Time is on your side. Start early. Set goals. Educate yourself.
Find blogs like ESI Money and soak it in.
Do not make rash decisions that are not well thought out and grounded in your plan/strategy!
If you don't know what a company does, don't buy the stock, you might as well go to the casino, your odds are probably better.
FUTURE
What are your plans for the future regarding lifestyle?
I have already downshifted my career, I am not sure if I will downsize my home or lifestyle, they are pretty downsized already.
I would like to find a sensible second home to enjoy when I fully retire.
What are your retirement plans?
I plan to fish, garden and laugh at the "Joneses" who need to keep working to spend for a lifestyle they can't likely afford.
Are there any issues in retirement that concern you? If so, how are you planning to address them?
The only issue is moving assets from tax deferred to tax free over time, but I think I will solve some of that in the next few years.
Don't be afraid to pay taxes while you earning. The Roth tax free bucket is the golden goose that will keep laying. Get as much in that bucket as you can as soon as you can and keep it aggressively invested.
MISCELLANEOUS
How did you learn about finances and at what age did it "click"?
My uncle sat me down when I received my first benefits package from my first job and said…."401K you need to invest in that". I had no idea what it was, but I learned.
From there I did some reading and I was hooked. Not sure where I would be without that advice, but I spread that message to every young person who want to hear me yap about it.
Who inspired you to excel in life? Who are your heroes?
My dad was a hard worker and I followed his lead. He never wanted much but he gave maximum effort. With that philosophy anyone can succeed.
He helped me set the groundwork for what I have achieved in my life so far.
Do you have any favorite money books you like/recommend? If so, can you share with us your top three and why you like them?
I don't read that many financial books, but I follow The Investment Guys podcast, Heritage Wealth planning on YouTube, and of course ESI Money.
Do you give to charity? Why or why not? If you do, what percent of time/money do you give?
When I was earning more I was giving more.
I give to my local church and a couple other charities I am close to and interested in.
I plan to increase giving as my portfolio grows and my age advances.
Do you plan to leave an inheritance for your heirs (how do you plan to distribute your wealth at your death)? What are your reasons behind this plan?
I am trying to shift as much money from my current estate into the hands of my boys over time. I consider this one of my best tax shelters — my kids max out their Roth 401Ks with gifts from me.
I am hoping to have them well situated before I expire by teaching them how to save and getting their accounts fully funded. If I expire with a balance of 0 they should be well taken care if this plan works as I expect.
I also plan to shift appreciated shares to them rather than cash over time to avoid the capital gains in my accounts. If I can fully fund their ROTH IRA for the next 5 years or so, they shouldn't need anything more from me and they should be able to retire much earlier than me if they want to, hopefully around 45.
We will see.