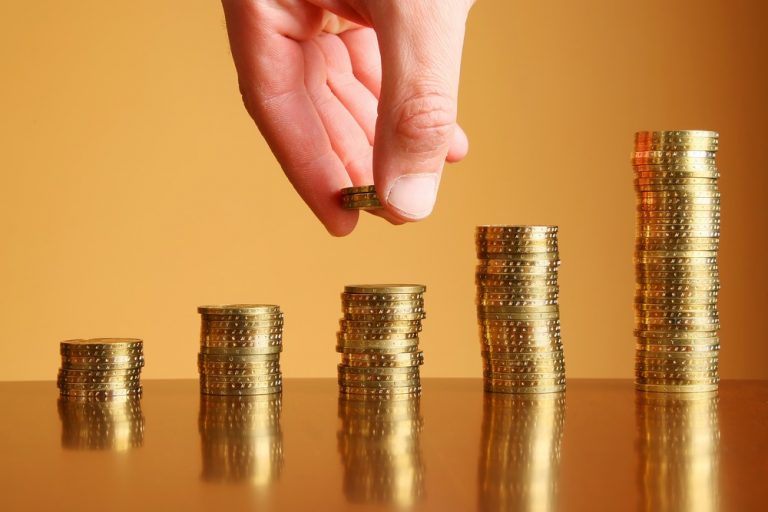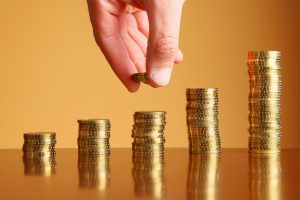 Here's our latest interview with a millionaire as we seek to learn from those who have grown their wealth to high heights.
If you'd like to be considered for an interview, drop me a note and we can chat about specifics.
My questions are in bold italics and his responses follow in black.
Today we have JW from The Green Swan, who was kind enough to interview me for a FIRE-Side Chat earlier in the year.
Let's get started…
How old are you (and spouse if applicable, plus how long you've been married)?
My wife and I are 31. We accumulated our first million at age 30, but being relatively young guns we still have a ways to go on our wealth accumulation journey.
We've been married for nine years now! We don't know when exactly we met for the first time, but sometime back in junior high…my guess would be 1998. But we're not exactly high school sweethearts; we never actually dated until college. Thinking about it now is eye-opening…we've known each other almost 20 years! That's way longer than the time we haven't known each other…woah!
Do you have kids/family (if so, how old are they)?
We do. We started our family a few years ago. Our oldest son is 3 years old and our second was born in April 2017.
While we were married shortly after college, we've been career oriented until recent years. Family is very important to both of us though and we love every minute with our youngsters.
What area of the country do you live in (and urban or rural)?
We are urbanites. And similarly to you, ESI, we've spent most our time in lower cost of living markets. Besides a quick stint in San Francisco, we spent a couple years in the Midwest and most our working years in Charlotte, NC.
Each successive move we made has been for career development and allowed us to move up the ladder relatively quickly. We've definitely taken advantage of our flexibility to relocate to advance our careers. Uniquely we've both been able to advance with these moves. This has been the beauty of us both working for large corporations where we can advance anywhere we relocate.
What is your current net worth?
Our current net worth is about $1,300,000.
What are the main assets that make up your net worth (stocks, real estate, business, home, retirement accounts, etc.) and any debt that offsets part of these?
Our focus has always been to maximize appreciating assets and minimize depreciating assets. As such, almost $1,200,000 of our net worth is invested in various equity investments (primarily index funds). The breakout of this is as follows:
~$500K in 401(k)s
~$250K in Roth IRAs
~$150K in a taxable brokerage account
~$170K in a small, family business
~$100K in 529 plans
~$30K in a health savings account
The remaining portion of our net worth is tied up in cars (less than $10K net of debt) and our home (~$100K net of debt)
What is your annual income?
We've never disclosed this, plus with a good portion of my income in the form of discretionary bonuses it can vary from year to year. But needless to say, our household income is a healthy six-figures.
What is your job (type of work and level)?
My wife is in sales for the hospitality industry and I work in finance as a corporate banker. As I mentioned above, I've been able to advance my career quickly by working for a nationwide bank and being flexible to relocate. Each move has resulted in promotions as well as additional promotions in between moves. Currently I am a VP.
What is your main source of income (be as specific as possible — job, investments, inheritance, etc.)?
Our primary source of income has historically been in the form of our employment. However, our earning assets have done well (tracking with the market) which has really helped to grow our net worth. I'm still waiting to hit our FIRE-Starter where our investments bring in more than we invest.
What is your annual spending?
We spent around $60K in 2016. While we've done well limiting lifestyle inflation, spending has gone up in recent years as a result of buying a home and starting a family.
Backing out the cost of our residence (rent or principle and interest) as well as kid related costs (primarily daycare), our spending has not increased much year to year. It's actually held pretty flat.
We are proud frugal millionaires. While we live comfortably, we've economized and/or cut many costs out of our budget which has allowed us to keep spending under control.
How did you accumulate your net worth? Also, please share any mistakes you've made along the way that others can learn from.
A big factor has been starting young. While we didn't make much out of college (my opening salary was less than $40K), we had the ESI principles in place right away which helped us get the snowball rolling. I like to call it The Green Swan way of life.
But besides that, the biggest factor has been our earnings. We've worked hard to advance our career, sometimes a little too hard.
Getting our incomes up there over the years while keeping spending under control has meant we can tuck away a whole lot into investments. Top that off with a nice bull market (although we did take our lumps during The Great Recession), we've experienced a nice net worth explosion.
We've certainly made some mistakes along the way, but we've been fairly diligent. We've always tried to do our research while avoiding paralysis by over-analysis. And most importantly, we try to learn from mistakes. Not only our own, but other folks' mistakes as well.
What are you currently doing to maintain/grow your net worth?
Same ole same ole. As you can tell from the above, I'm a disciple of the ESI principles. We'll continue to focus on earning solid income, keeping our spending under control, and investing as much as we can.
I believe the best place to put my money for the long term is the stock market. That will remain the emphasis for us.
One wrinkle to our investment strategy is the recent acquisition of a small business with my siblings. While the "joys" of being a small business owner are plenty, the real benefit is being able to usually buy them for a good price, put leverage on them to maximize returns, and if stable businesses, they can generate some solid cash flow. All in all, we expect to generate out-sized returns with our small business, perhaps double or more of what I'd otherwise expect to earn in the stock market.
Do you have a target net worth you are trying to attain? What are your plans for the future regarding lifestyle (for instance, will your net worth allow you to retire early, downsize jobs, etc.)?
This has evolved over the years, but where we are landing right now is a target of $3 million in net worth by retirement. We've tracked our spending for over a decade. This has helped us sketch out expenses throughout our retirement years.
While approximately $2 million would be enough to be financially independent based on a 3.5% withdrawal rate, we are naturally conservative people and want a little more of a safety net.
Planning to retire in our 30s, we recognize the risk of outliving our assets. Therefore, we've given a lot of thought about contingencies and being conservative. Our four degrees of conservatism helps us feel comfortable with a $3 million figure.
Is there any advice you have for ESI Money readers regarding wealth accumulation?
If wealth accumulation is your ultimate goal then my advice is two-fold:
1) Have patience. 99.99% of the time, wealth accumulation is not in overnight phenomenon. To win at wealth accumulation you must have patience. Put the ESI framework in place and let it do its thing.
2) Get out of your own way. Don't get sucked into an extravagant lifestyle or try to keep up with the Joneses. That will just lead to perpetual lifestyle inflation and prevent wealth accumulation. I see too many people get sucked into this trap that otherwise could build massive wealth and retire early.
Thanks again for featuring me in your Millionaire series, ESI!