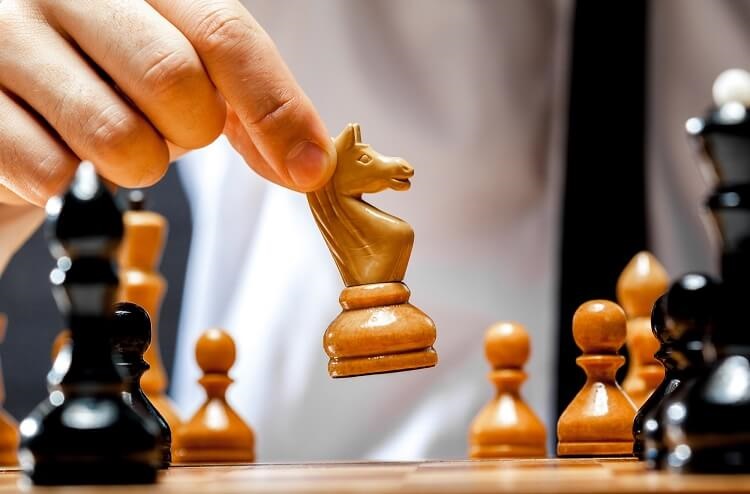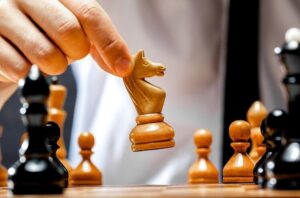 Here's our latest interview with a millionaire as we seek to learn from those who have grown their wealth to high heights.
If you'd like to be considered for an interview, drop me a note and we can chat about specifics.
This interview took place in August.
My questions are in bold italics and their responses follow in black.
Let's get started…
OVERVIEW
How old are you (and spouse if applicable, plus how long you've been married)?
I'm 35 years old and my wife is 36 years old.
We've been married for 10 years and together for 17 years.
Do you have kids/family (if so, how old are they)?
We don't have any kids, just two pets.
What area of the country do you live in (and urban or rural)?
We live in a suburban city south of Minneapolis, Minnesota.
Most of our family lives nearby, and we enjoy the change of seasons here.
What is your current net worth?
After a quick update of the net worth spreadsheet, we are currently at 1.3 million.
What are the main assets that make up your net worth (stocks, real estate, business, home, retirement accounts, etc.) and any debt that offsets part of these?
900k in retirement accounts. This includes 401k, ROTH IRA, HSA, and taxable accounts. Taking advice from the Mad FIentist, we save receipts for medical expenses instead of spending the HSA money. These accounts are split between US stocks, international stocks, US bonds, and international bonds.
150k in pension cashout value. We are leaning towards cashing out the pension if we retire early and can check the current cash-out value to get this number.
150k in home equity (home value minus mortgage)
100k in other assets
Our mortgage is around 200k and we pay off our credit cards every month. I like the simplicity of index funds and plan to keep that method going forward.
EARN
What is your job?
My day job is as a Principal Programmer and most of my time is spent coding or in meetings.
My side hustle (and hobby) is a website called ChessGoals. If you are interested in a free study plan with support from me you can use the contact us link on the website.
I love helping people improve at chess. You can read more about my chess side hustle and how it started a bit down below in the earn section.
What is your annual income?
Our pre-tax income is about $175k from the day jobs and $30k from the side hustles.
The side hustle has taken off in the last year and I'm excited to see what the future holds.
Tell us about your income performance over time. What was the starting salary of your first job, how did it grow from there (and what you did to make it grow), and where are you now?
My first full-time job was in 2008 and had a starting salary of exactly $40,000 per year. I had a lot of debt at the time, rented an apartment with a roommate, and budgeted every dollar with the You Need A Budget software. It was a tough time to start a new job because the company went through layoffs a few months after I had started, and I saw friends lose their jobs, including my boss at the time.
In 2009 I switched companies and started making around 50k per year. My wife graduated right around this time and was making somewhere around 45k per year. Using an inflation calculator, the 95k/year is approximately 120k in today's dollars.
We haven't had any raises that were more than $8000 over the years, and I think this has helped us keep expenses from creeping up. Most years our employer will offer raises of around 3-4%. The side hustle started increasing in 2012 and slowly worked its way up to the 30k level.
What tips do you have for others who want to grow their career-related income?
I think it's important to see where you want to go in life. What job do you see yourself doing in 5 years or 10 years from now? After a couple of years at my current job, I realized I wanted to stay in a technical role. For a few years, I was taking Master's level courses to move into a higher-paying job. I realized that the stress of school work, and the additional stress that came with the higher-paying job, was not what I was looking for.
This was a big breakthrough because I realized I could be content without the Master's degree and staying in the Principal Programmer role. Once I had that level of satisfaction, I used my energy to focus on my chess hobby and that led to a fun side business. What I like about the chess job is that I can pick exactly what I want to do and how much I want to charge. This freedom is amazing to experience in an atmosphere where I don't rely on that income to pay the bills.
What's your work-life balance look like?
I'm working from home full-time now, so finding structure has been beneficial. The job doesn't require me to be on-call and I can shut off my email for evenings and weekends for the most part.
The combination of working from home and being able to "shut off" work at the end of the day are two of my favorite things about the job.
Do you have any sources of income besides your career? If so, can you list them, give us a feel for how much you earn with each, and offer some insight into how you developed them?
The chess side hustle, up until 2019, was detailed in ESI's Side Hustle Interview 8.
Since then, I have added a close friend to the ChessGoals project and that has helped a ton. He has a lot of great ideas and talents, and I couldn't have done it without him. He recently wrote a post called Our One Year in Review highlighting all of the changes we've made. The biggest thing I've learned about owning a business is: don't be afraid to try new things!
At first, I was afraid to have any expenses or put myself out there. We now have a blog, YouTube channel, Discord community, Chess.com club, Patreon, study plans, video courses, and are always looking for new and exciting ways to grow.
SAVE
What is your annual spending?
On average the annual spending is around $55k/year not including the mortgage, and 75k/year with the mortgage.
What are the main categories (expenses) this spending breaks into?
Mortgage: 20k – This is about 5.5k in taxes/insurance
Travel, Hobbies & Pets: 20k – This is where we like to put our money. The line items that align with our values and priorities are important to us.
Food & Dining: 9k – A mix of about 90% groceries and 10% restaurants/alcohol. The alcohol budget is very low lately which has saved some money!
Auto & Transport: 8k
Utilities: 4k
Home Costs: 3k
Shopping: 2k
Gifts, Donations, and miscellaneous make up the rest
Do you have a budget? If so, how do you implement it?
We call it a 'budget', but it's just tracking spending on mint.com.
Every month we sit down together and spend about a half-hour looking at the previous month's spending and discuss if we want to make any changes.
I'm the one who makes the spreadsheets and my wife likes looking at the numbers together.
What percentage of your gross income do you save and how has that changed over time?
After-tax we save about 65-70% of our income. It's probably around 50% of gross income.
When we first started our full-time jobs our goal was to save 10-15% per year. At the time we spent a lot more money on discretionary items that didn't have value to us long-term. Things like new phones, cable TV, clothes, etc.
With income raises, we were able to increase the savings rate to about 20-25% by 2015 without altering our spending habits much. In 2016 I started getting into the FIRE (Financial Independence Retire Early) movement and took a hard look at our spending. Since being into FIRE, the after-tax savings rate has gone from about 50% to 70%. We don't feel like we've sacrificed at all with this change.
What's your best tip for saving (accumulating) money?
Make it as automated as possible. Save the money before you have a chance to look at it in your checking account.
Try to maximize all tax-advantaged vehicles first. 401k, ROTH IRA, and HSA are three examples.
Each time you receive a raise or new source of income, put as much of that new money into the automated savings process. I did this with my raises at work and I think it's the easiest way to save more money. Cutting spending can feel painful.
What's your best tip for spending less money?
Go through your current belongings. Which items bring you happiness in life?
Then think about the money spent on things that were not physical items. Do those purchases bring you happiness?
If you can then track for a few months where your money goes, that's the first step to reducing spending.
Next, formulate a plan for how you'd like to change this going forward. Make sure your partner is on the same page with the plan.
Some small ideas we used to save money. They may look crazy, but each method to save money adds up:
Look closely at subscriptions. Any you can do without or consolidate?
Cancel cable TV. This seemed scary at first, but we quickly adjusted.
Find a no-contract cell phone carrier. Getting out of the habit of buying a new iPhone every two years can save a lot of money.
Cut your own hair.
Workout at home or outside instead of a gym membership.
Eliminate daily trips to the vending machine or snack shop.
Cook more and eat out less.
There was a phase where my wife and I went on a minimalist kick. We went through the house and donated or gave away all of the items we don't use regularly. This was an eye-opening experience, and we still think about the value of new items as we contemplate new purchases.
We also like to check with each other on larger purchases to help keep each other's spending at a reasonable level.
What is your favorite thing to spend money on/your secret splurge?
I like little purchases for the home gym that may not get used often enough to be worthwhile. But, but, but, they could be incorporated into a future workout routine! Some examples:
Weight lifting gloves
Foam roller
Ab wheel
Slingshot bench shirt
Captains of Crush Grippers
Flags for the home gym (hey, they look cool)
INVEST
What is your investment philosophy/plan?
The plan is to keep putting money into the tax-advantaged vehicles first (401k, ROTH IRA, and HSA).
After that, some money goes into taxable investments and some towards paying down the mortgage.
In the last year, we have favoring paying down the mortgage a bit over adding to taxable investments.
What has been your best investment?
Not one investment. The best decision, in hindsight, has been pushing as much extra money as possible into index funds.
I feel very fortunate to have been investing during a mostly bull market during the past 10 years.
What has been your worst investment?
So far I haven't been very ambitious on the investments. No real regrets at this point!
Having less money in bonds at a young age would have led to greater returns.
What's been your overall return?
I'm not sure what the overall return is, but my best guess would be to match a Vanguard Target Retirement Fund with a similar asset allocation.
A rough estimate would be around 12% over the last 11 or 12 years.
I don't like focusing much on past returns because I don't believe they have much predictive power for future returns.
How often do you monitor/review your portfolio?
The Bogleheads philosophy has been ingrained in my head to 'set it and forget it' when it comes to investments.
I use spreadsheets to track the investments and update the numbers about 3 times per month.
Sometimes if the market is having a really good week I'll update the net worth spreadsheet an additional time.
I think ignoring the market, for the most part, is healthiest though because you won't be upset about down days.
NET WORTH
How did you accumulate your net worth?
I like to think of it as a combination of small things:
Being on the same page as my wife
Improving skillset at work
Looking into side hustles and trying to make something stick
Track spending and look for ways to save
Create a saving and investing plan
Once things are going smoothly, review periodically and make minor adjustments
What would you say is your greatest strength in the ESI wealth-building model (Earn, Save or Invest) and why would you say it's tops?
I think the savings rate was the most important for us.
Investors have been fortunate lately with the stock market, but at the current valuations, it's hard to say what the future will hold.
The real power I believe comes from savings as a percentage of spending. Once net worth becomes 25x-30x of annual spending, you are probably financially independent. If the savings rate is too low or spending too high, it becomes very hard to get there.
What road bumps did you face along the way to becoming a millionaire and how did you handle them?
In early 2020 when the market crashed a lot of people were worried about their portfolios. It helped us to follow Boglehead philosophies to ride out the storm.
We rebalance our portfolio when things get too far out of alignment and keep putting in new money on autopilot.
What are you currently doing to maintain/grow your net worth?
Two small changes that we are making lately due to the valuation of the US stock market:
Focusing a bit more on international stocks in the overall asset allocation
Paying down the mortgage a bit faster than adding to taxable investments
Do you have a target net worth you are trying to attain?
Somewhere around 2.5 million in today's dollars is our goal.
How old were you when you made your first million and have you had any significant behavior shifts since then?
This happened less than one year ago, and we haven't made any significant changes since then.
What money mistakes have you made along the way that others can learn from?
I think young people should be OK with market swings and put 100% of their money into stock index funds.
The philosophy 'age in bonds' was what I learned in the beginning, but I don't think you need that volatility padding if you have the right mindset.
What advice do you have for ESI Money readers on how to become wealthy?
It gets easier as you go! Put a plan in place and keep working on it.
Don't let money be a source of contention or stress. Before you know it you'll be at your goals.
FUTURE
What are your plans for the future regarding lifestyle?
We aren't sure at this point what the future will hold.
Possibly a reduction in work hours to allow more time for our hobbies.
What are your retirement plans?
I don't think retirement will be drastically different than life now.
A decrease in work will lead to a small increase in other areas. I'd like to spend more time on chess, with friends/family, outdoors, traveling, and focusing on health.
Are there any issues in retirement that concern you? If so, how are you planning to address them?
Healthcare is probably the biggest concern.
I think the best way to deal with this is to have a big enough buffer to feel safe, and also some income that can be ramped up when needed.
MISCELLANEOUS
How did you learn about finances and at what age did it "click"?
I first got into finances in college with a book called Personal Finance in Your 20s and 30s for Dummies.
That led me to find the Bogleheads community and reading their forums regularly.
I think it started to click once I got into reading that forum, probably around age 22.
Who inspired you to excel in life? Who are your heroes?
My dad has always been someone I looked up to in life.
He has worked hard and provided a good life for himself and his family.
Do you have any favorite money books you like/recommend? If so, can you share with us your top three and why you like them?
Bogleheads Guide to Investing. The original book gave me the framework to start my investing path. This is the book I'd recommend to anyone getting started on their financial journey.
All About Asset Allocation, Second Edition by Richard Ferri. The book helped me understand different asset classes and how to structure my portfolio. It's a bit outdated now, but I'm sure I will by the next version when it comes out.
Simple Path to Wealth. One of the easiest reads for people interested in the FIRE movement.
Do you give to charity? Why or why not? If you do, what percent of time/money do you give?
We don't give regularly to a church or one charity, but we like to donate to different causes.
I volunteer at chess events to help out the local chess club and my wife volunteers with her hobby.
Do you plan to leave an inheritance for your heirs (how do you plan to distribute your wealth at your death)? What are your reasons behind this plan?
No plans at this point on where the money will go someday.
This will be a decision we have to figure out down the road.