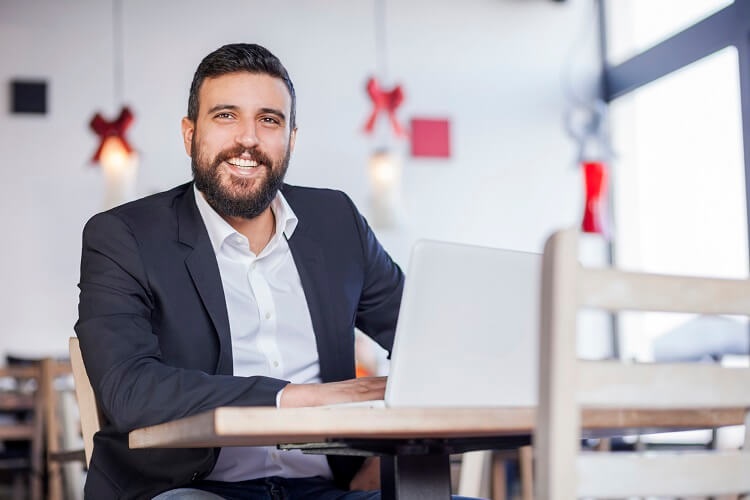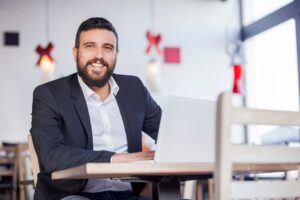 Here's our latest interview with a millionaire as we seek to learn from those who have grown their wealth to high heights.
If you'd like to be considered for an interview, drop me a note and we can chat about specifics.
This interview took place in August.
My questions are in bold italics and their responses follow in black.
This one is a bit different for a few reasons.
The first is it begins with a summary statement from the interviewee.
The second is the length. This is one of the longest if not the longest post I've ever done (which I love, BTW).
And finally, because it is so long, this millionaire interview will take place over TWO posts. How cool is that???!!!
Let's get started with some words from our millionaire…
——————————————
SUMMARY
Before I begin this interview, I want to provide a general synopsis to help the readers understand my current situation, how I got here and how I hope to get out. Don't get me wrong, I am truly blessed, and many people would probably like to have my problem. But nevertheless, it is a problem that I need to navigate.
In 2017, along with my partners, we chose to sell 70% of our franchised businesses to a private equity investment bank. I had tremendous annual income that came from both salary and corporate distributions of profit. I operated these locations and was paid to do so. I was about to trade that annual income for cash in the bank. Approximately 5.4 million in gross. The tax liability on that was 1.3 million.
I did spend some time going through the numbers to make sure I would have sufficient income to continue the lifestyle my family had become accustomed to. I did not spend enough time on this though…for someone who is analytical and logical, I got caught up in the emotional process. There was a plan where certain locations I would retain for several more years before they were merged in with the first acquisition. Also, prior to the sale, I was going to build a ground up building and move one of the locations into the new building. My partners and I would be the landlords of our own business.
After several years, the business would be acquired and merged in with the other locations we sold, but my partners and I would remain the landlords and own the building while leasing the space to the business. This would generate very nice passive income. So, I felt comfortable that my family and I would be okay after this transaction.
Then the deal started to change. The franchisor wanted the location that I wanted to hang onto and move into the new building, to be acquired in the first round. The Equity Bank did not want to move to the new location. Then I had a partner / shareholder who started getting cold feet and did not want to sell one of the locations she was involved in. To overcome that challenge, I sold her an equal percentage of shares I had in one of the locations I intended to keep for cash flow. I went from 25% ownership to 10%. That made her happy and she agreed to move forward. It seemed that I became so focused on getting the deal done, I lost sight of how these changes would affect my post sale plan. There were signs, I just saw them as hurdles to overcome.
It was a beautiful sunny morning in November, 2017. At 8 am I was on the phone with the attorneys of the Private Equity Bank as they confirmed the wire transfer and said 5.4 million dollars had just been sent and I should see the money show up by noon. Everyone congratulated each other and the call ended. I sat there with a sense of relief, but also with a strange, empty feeling in my gut! Sort of like, my GOD, what have I done.
There was little celebration for what should be an amazing event in one's life. I just pulled the plug about 5 years too soon. I was 51 years old and had young children in private school. I just bought a 1,000,000 home over the summer of 2017. As a family, we were spending around 350,000 per year.
For the next 2 years, I would receive 150,000 per year as a consulting fee to be available to answer questions and to help complete a few remodels that were in progress at the time of the sale. My remaining 3 business would produce about 200,000 in income (salary + distributions). At the time I had (2) property rentals, both with small, short term mortgages. They weren't cash flow positive but I was building equity quickly. Afterall, I didn't need the cash prior to the sale.
I felt that I would be okay for the next 2 years, but after that, our lifestyle would take a big hit. I did not consider a drawdown of 4% of the money I was about to put into the market, nor did my financial investor suggest it. I feel based on our current lifestyle, and ages, we would have burned through it too quickly. I was naive about this segment of my life and was in uncharted territory.
What I did know is that I had to go out and create some income. I just traded cash flow for cash, and now I needed to create cash flow and was willing to spend my cash to buy assets to get it. How ironic! I did place a lump sum into the market. Two weeks after I placed it with my advisor, the market dropped almost 6% and my portfolio dropped 10%. Being new in the market and witnessing the dotcom crash, and the 2008 crash, I wasn't feeling comfortable. However, I felt this was long term money, and no mater what happened, this is principle that I would not touch for another 10-15 years.
Fast forward to 2021, I have learned a lot. Since I sold 70% of my businesses a lot has happened. And in hindsight, maybe it wasn't a bad idea to sell after all. An extreme amount of competition came into our markets a year after we sold, a pandemic triggered a mandatory lockdown for several months and led to an overall tough year for businesses. I safely navigated shutting down 4 locations, imagine if it was 11!
I sold the million-dollar home for something more modest…800,000!! We moved to a small southern city, and put our kids in a private school that cost more than 50% less than where they were going, and quite frankly, it's classical education, Christian based, and a wonderful place for our children. I managed to cut our overhead substantially, and I've made many investments that I look forward to sharing with everyone. I am not out of the water yet, but I see light.
Now for the rest of the story…..
OVERVIEW
How old are you and your spouse?
I am 55 and my wonderful spouse is 46.
We've been married for 10 years.
Do you have any kids?
I have 2 kids from a previous marriage, ages 23 and 28.
My wife has 3 from a previous marriage, ages 24,16 and 13.
Together we have 1, a 10 yr. old.
Thankfully they all aren't living under one roof!
What area of the Country do you live in?
The Southeast.
A small coastal, rural town.
What is your current net worth?
$6,000,000.00
**Side Note: My wife's information is not included in this interview. She just returned to work about 18 months ago. She is a Nurse Practitioner, and she earns approximately 75,000.00 annually. She keeps her money to take care of some of the children's expenses, helps her parents financially, puts 10% into her company 401(k), funds a 529 for her daughter and spends the rest however she wants.
What are the main assets that make up your net worth?
Assets
Equities – 1,725,000.00
Rental Real Estate Single Family – 318,200.00
Personal Residence – 825,000.00
LLC owned, IRA (which owns syndicated real estate deals) – 195,000.00
Syndicated Commercial RE (personally held) – 50,000.00
Businesses (Value is low since 2 locations are very new. Revenue is still ramping) – 1,100,000.00
Notes Receivable – Performance bonus on businesses that were sold in 2017. Becomes payable in 2022-2023, 406,988.00 (8% interest accruing annually)
Construction Loan for Spec House Investment. Closes in August 2021 and will get this cash back + profit. – 261,516.00
Mortgage Notes: 71,500.00
529 Plan – 26,236.00
Raw Land Zoned for Commercial – 216,000.00 (Turning into a liability. Property tax is going up, and have to keep the lot cleared so homeless people don't pitch tents and hide.)
Spouse IRA – 23,171.00 (I fund this one for her)
Cash – 1,596,000.00 I know the saying, cash is trash! However, when you own businesses, cash is oxygen, when you go underwater, it's the only thing that can save you. Because of the Pandemic I have been forced to keep substantial cash on the sideline. Of course, with that much dry powder, if there was a substantial market downturn, and I had the faith to invest it, it could provide an amazing rate of return.
Total Assets: 6,814,623.00
Debt: We have very little debt.
Personal Mortgage (550,000.00), which I intend to pay off soon. I have a note receivable (asset listed above) that is earning 8% annually and is scheduled to be paid out in 2022-2023. I will use that to pay off my mortgage.
Auto Loan (21,000.00). The businesses pays for this. I do personally guarantee the debt.
Credit Cards, paid off monthly
Rental Property Mortgage – 52,000.00
Estimated taxes for 2021 – 80,000.00 (Pmt #3 and #4 still due for 2021 estimates)
Total Liabilities: 703,000.00
EARN
What is your job?
I am an Executive Officer of my own businesses and an investor. I have a partner who handles the operations, and I tend to business matters (Legal, Risk Mitigation, Financial, Development, Franchisor relations, etc.)
In 2005 I purchased the rights to develop a small franchise and grew it to 10 locations in 12 years. The franchisor itself has since become international (I got lucky on this one). I sold 7 of the locations in 2017 as described in the summery. Since then, I sold 2 more locations in 2020 and developed 2 new locations. One in 2019 and the last in Dec of 2020 – opened it right in the middle of a pandemic….YIKES!).
I now have 3 locations remaining, and no further runway for growth. I anticipate keeping these for at least another 5-10 years for cash flow.
The Investment group that bought my last 2 locations has FROR (first right of refusal) on these final 3 locations at a 6X multiple of EBITDA. I've used that as the valuation for my net worth based on current EBITDA. Since two locations are new and in growth mode, the value is minimal, but if the pandemic doesn't hold them back, in 5 years the value based on my shares would be approximately 2 – 2.5 million. I don't want to count my eggs before they hatch. A lot can happen in 5 years.
** Side note: the 2 locations I sold in 2020 originally were going to sell for 3.8 million, of which I owned 50%, but due to the pandemic, the sale was on and then off again and after almost a year of negotiating, it finally closed but we lost more than a 1,000,000 in valuation. This transaction added another 900,000 to my cash. In 2019 I also bought out a business partner. I spent 600,000.00 (300,000 in cash and 300,000 in debt) to gain 25% ownership in 1 location. If you recall, during the first round of sales, I had to sell some shares to a partner in order to get her to agree to sell her other locations. Well, I bought those shares back. So, I used some of the cash from the sale of the 2 last locations to pay off that 300,000.00 commercial loan. The balance was about 185,000 at the time of payoff.
In my pursuit of cash flow I'm also partnering in a new national franchise and secured territory to open 3 locations in the next 4 years. I will own 50%. This model is considered a "lifestyle" business due to its simplicity to operate. Again, I will not be in the day-to-day operations, but mostly will handle a lot of the site selection, lease negotiations, construction management, securing financing, risk mitigation, etc.
I'll explain all my investments further down in the interview, but the above is my job per se. Even though sometimes the investments seem take more time to manage.
What is your annual income?
Not what it used to be!
When I sold the 2 additional locations in 2020, my salary took another hit. Currently I pay myself $60,000.00 in salary. My businesses will also distribute to me this year about 75,000.00 in profits.
As mentioned above, of the 3 existing locations, only one is mature and pays monthly distributions of profit. The other 2 are very new and growing.
The location that opened in 2019 came out of the gate slowly due to competition that beat us to a grand opening. By February of 2020 revenue growth was skyrocketing only to get beat back down again because of COVID and the mandated lockdowns. It is now doing very well YTD, reaching an all-time high in monthly recurring revenue and should have profits to distribute in 2022. The last location which opened on Dec 28, 2020, is performing exceptionally well, has positive cash flow already and should become very profitable by the end of Q1 2022.
I anticipate paying myself a higher salary out of the 2 newer locations in 2022 and also getting another 50,000 – 100,000 in profit distributions. That would bring my income from these businesses to 90,000.00 salary and 125,000 – 175,000.00 in distributions. This would be more than enough to cover my monthly expenses based on the cuts I've made, allow me the freedom to invest more of the cash I have sidelined, and begin to paint a more clear picture of the future.
Income Performance Over Time
I attended a trade high school in the Northeast, and studied computer science. My junior year I was allowed to attend a work coop program (1-week academics, 1-week work related). I landed a job with a big tech company making more than twice the minimum wage at the time. When I graduated and started college to resume my studies in Computer Science, the company kept me on and allowed me to work around my college schedule. It was an amazing opportunity for me. I can't believe I walked away from it all.
My parents decided to move south for warmer weather, I decided to go with them. Who wouldn't? If I had stayed, no doubt I would have graduated eventually and continued with a career in technology and probably would have done okay in life. But I just wasn't feeling it. Hard to explain. Maybe because it was a "free ride" and I didn't feel compelled to get my money's worth. Regardless, I moved south.
I couldn't find any good tech jobs at first, but I found a job selling memberships for a gym. (I've always been a big workout guy!!) When I went home and told my father, he said, "Son, there is no money in that business", coincidentally, it has now been over 30 years, and I never left that industry! I went on to manage locations in different cities and states earning 35,000 – 40,000 annually around 1988 – 1992. Then I got a big break to go work for a small mgmt. / consulting company that focused on the fitness industry. The salary was small. The owner told me he would raise that quickly if I made a little sacrifice upfront. I agreed because the opportunity was amazing. My starting salary in 1992 was 30,000.00.
The next ten years that I spent with this company was the equivalent of a Harvard Business Degree. Being at the ground level of a small company that only employed 5 people to start, and I was one of the 5, grew substantially over the next ten years and I was allowed to wear many hats. I learned so much about business and finance.
In a nutshell, I learned about; starting a business, corporate structures, raising capital, marketing, accounting and finance, public speaking, selling a business, shutting down a business, hiring, firing, developing a centralized administrative and billing company, being a part of a private placement in what ultimately became a failed attempt to go public, meetings with big accounting firms, law firms and meeting amazing personalities such Arnold Schwarzenegger, Cory Everson, Lou Ferrigno, Ric Flair, HHH, NBA players, NFL players, world renown Orthopedic Surgeons who operated on shoulders, knees and elbows of some of the most elite athletes in the country.
The owner of the mgmt. / consulting company did keep his word. He raised my salary quickly and often. I received great Christmas bonuses. When I ultimately decided I was armed and prepared to move on and pursue my own goals as a business owner, I was earning 115,000 annually, and drove a real nice, large SUV paid for by the company. Some of my friends called me crazy for leaving. But just like the feeling I had when I decided to bail from college and head South, I felt it was time to move on. This course had been run!
I started my own management / consulting gig in the same industry in 2001 / 2002. The Dotcom crash didn't bother me, I only had about 40,000 in a 401(k). My first client that hired me was an NBA head coach / former player who had three businesses that needed help. I also landed contracts with locations in several other states. I traveled a lot at this time.
My first two years going solo, my income slipped. I sold two of the businesses for the NBA coach to get him out of a bad cash flow arrangement, which unfortunately reduced my consulting income. By year 3 my entire life was about to change. Competition for one of the business locations I was consulting for and owned by the NBA coach was heating up. I was preparing for battle.
About that time, I heard from a close associate about a new franchise that that seemed to have an incredible business model. As a matter of fact, most industry experts said it was a broken model and wouldn't last for long. I thought it was a clear industry disruptor. I flew to the franchisor headquarters and met with their team. I came back two days later and was determined this was the direction I needed to go.
I spoke to the NBA coach and suggested we convert his business into this new franchise and to my surprise he said with utmost confidence to me, "if you feel this is the best thing for us to do for the future of the business, I support your decision 100%!" In addition to that, he said he wanted to lock me into the deal by giving me 35% equity to see it through. Within 30 days the business was converted into the new franchise model. The concept caught on immediately, and the revenue soared substantially year after year, and so did my income. From 2005 – 2017 I opened up 9 more locations. In hindsight I wish I had secured more territory to develop. It didn't take long before "Big Money" got involved and started buying up available territory.
Income — ** I had to go straight to my tax returns for these number. This was really hard, especially from 2018 – 2020 because there are so many sources of income coming from dividends, distributions, interest income, real estate, capital gains, wages…..I tried to break out just the salary and distributions which are my bread and butter. 2020 was a higher income year. I took advantage of the strong stock market year and traded heavily. Generated about 240,000 in capital gains.
2005 – 48,000
2006 – 94,000
2007 – 193,793
2008 – 163,082
2009 – 188,038
2010 – 491,057
2011 – 488,898 ( a tornado destroyed one of the business. Took one year to relocate and reopen)
2012 – 486,222
2013 – 470,883
2014 – 662,575
2015 – 694,536
2016 – 738,605
2017 – 5,231,647 (Salary and Distributions only = 1,112,535)
2018 – 390,089 (Salary, Consulting Fee and Distributions only = 331,529)
2019 – 463,813 (Salary, Consulting Fee and Distributions only = 423,975)
2020 – 510,419 (salary and Distributions only = 240,988) *High capital gains from trading stocks this year
2021 – 900,000 capital gain from selling 2 locations. (Salary and Distributions proj = 163,000) ** As you can see, without the capital gain in 2021, and only (1) mature business, my income is fairly low. I will still do well this year because of other investments.
What tips do you have for others who want to grow their career related income?
1. Even though I didn't complete college, I wish I had.
Get a degree in an industry that can provide a great career and income for life. Doesn't mean you have to do it for life. But it's a contingency plan if you choose to endeavor into entrepreneurship and it doesn't work out, you have something solid to fall back on.
Actually, in many cases, you can start to build a business while earning a nice income from your career and only leave once the business has launched. Many of the investors / owners in my franchise system were doctors. When they sold their businesses, they made a bunch of cash, but kept their day job. For me, operating my business was my day job. So, I essentially sold my job!!
2. A very successful banker that I meant during my 10-year career with the mgmt. / consulting company that prepared me for life said, "Pay first, play later!".
This is great advice for today's youth that seem to launch very late. I sacrificed short term pleasure to pursuit the long-term goal. Choosing the path that is least traveled can be exhausting, but extremely rewarding.
My favorite motivational speaker, Zig Ziglar said, and I quote, "If you are easy on yourself, the world will be extremely tough on you. But if you are tough on yourself, the world will be infinitely easier on you." Profound and true. Sometimes life will hit you in the face with a 2 x 4. It doesn't matter if it knocks you down. It only matters if you don't pick yourself back up! Never quit!!
3. Leaving my friends and moving South with my family was hard, but it also provided me with the best opportunity to become independent and successful.
If I had stayed where I was born and with my friends, I would have been compelled to hang out with them at night, go drinking, partying, play sports, etc. By leaving, I soon found myself surrounded with people who were very business oriented and worked hard to become successful. Choose your sphere of influence carefully. Surround yourself with like-minded individuals, others who want to be successful, work hard and accomplish great things.
4. I also learned to follow the money.
Wherever the opportunity was, I was willing to move. Yes, sacrifices were made. Many friends along the way were left behind. I moved 5 times in 15 years. Sometimes a move did not result in more money, but it resulted in a better opportunity as part of an overall gameplan.
When I decided to go work for the mgmt. / consulting company that I stayed with for 10 years, the owner and my boss would always have fun by telling everyone I was the guy that had a new born baby, moved across the state and started a new career all in 2 weeks!!
5. In order to increase your income you need to find ways to provide more services to your company.
Make yourself invaluable. "The only way to get what you want is to help enough other people get what they want!" I worked very hard for the NBA coach. I provided a great service and helped him out of a few bad situations. He rewarded me for that. I wasn't seeking that reward specifically.
6. Study, learn, commit, make sacrifices and be disciplined.
I spent a lot of time traveling on the road to different business locations. I literally had a library of hundreds of cassette tapes and CDs with motivational speakers or experts in business teaching me and motivating me along the way.
During one trip, during a bad snowstorm, I stayed in my car at the hotel for 3 hours running the car rental to keep it warm while I listened to a motivational tape. What else was I going to do….Watch Seinfeld or Friends like every other person? Nah… I'll catch the reruns after I make my millions.
To this day I still like to make the best use of my time when I'm in my car. Except now I use podcasts and learn about different investment strategies and market updates.
7. Finally, never hesitate to ask for a raise.
Find the right time when the company or department is doing well. The boss is in a good mood. Know what the upper limits of someone in your position can earn, and ask for that 10% bump. If you are severely under paid, ask for 20%.
Be confident and know that it costs a business a lot of money to recruit, hire and train a new employee. It's much easier to retain a great employee.
What does your work life balance look like?
In my younger days it was atrocious. I sometimes would work 70-80 hours a week. But I was focused. Pay first, play last!
I understood that to be in balance, sometimes you first have to be out of balance. I would tell my Boss that I wasn't the most talented guy on the block, but there wasn't anybody he could hire that would out work me!
But seriously, typically I was home most weekends to enjoy family time. I slept in my own bed at night more often than not.
These days it's nice actually. I've been working from home since 2010. I pretty much decide when I will work and for how long. Although, I think I am a workaholic because I tend to create things to do just to keep myself busy.
I've been wanting to go play golf. I played with my father when I was young and I developed a mean slice to the right. To this day it's still there. I really want to correct that and start playing more often. But I don't give myself the time.
This scares me some for actual retirement. I'm not sure I can ever just settle down and relax. But for now, I take my boys to school, pick them up in the afternoon, I've assisted with some team sports, and attend pretty much all their functions. I exercise with weights 4 to 5 days per week. I've been doing that for over 30 years. I do a lot of housework to help my wife who works on average 40 hours per week, and I have been maintaining my own yard for the past 2 years. That might be one of the expenses I add back in another year or two.
Do you have any other sources of income other than your career?
I believe in many streams of income.
I recall reading Robert Kiyosaki's, Rich Dad Poor Dad books. He taught me to buy assets that cash flow and use that cash to purchase more assets. Like the game of Monopoly.
I own (3) Single Family Rentals now.
1 house I manage myself. It's in the same city that some of the businesses I used to own reside in. I have contacts a mile long of people who can get things done for me. So, I'm not unclogging toilet bowls! Anyhow, I bought this house in 2007. I had a few changes in tenants over the first few years, but it stabilized. The current tenants have been there for 7 years. They have single handedly paid off 50% of my mortgage. I did a 90% mortgage for 15 years. The house does not cash flow, but has a 50,000 mortgage and a value of 167,000.00. Soon this house will provide additional income. Maybe around 12,000 annually.
I also purchased with cash (2) single family rentals that are out of state as part of a turnkey program. In hindsight, I overpaid for them. I feel have a decent management company, but I get charged for everything, and the quotes must be the highest they can find. Anyhow, of the (2) houses, one of them generates about 9,000 per year (9-10% cash on cash return), and the other house is a dog. Since COVID, the tenant is not paying rent, and the maintenance costs have been astronomical. The silver lining is that the tenant did cooperate and is receiving rent assistance from the state. I'm expecting a check for 6 months back rent and 3-month future rent. This house should generate 5,000 – 6,000 annually (8-9% Cash on cash).
I read a book from a fella in Texas who owns 1,000 mortgages. I included his book as one of my favorite reads. He owner finances houses instead of renting them out. He doesn't believe in rentals. He says at any time an HVAC unit can go out and wipe out an entire year of earnings. So instead, he owner finances at about 10% interest. If he must evict, he does, and then sells the house again.
I decided to convert a house that I was renting. I originally bought in in foreclosure in 2012, rehabbed it and rented it out on a lease with option to purchase. The couple paid a large sum down, $10,000.00 as part of the option to purchase. This was non-refundable. They had two years to buy it. Of course, their credit wasn't strong enough and just couldn't get financing. So, I decided to owner finance it to them. Since the purchase option had an agreed upon price, I honored that, even though the value of the house had gone up over the past two years.
I worked out the numbers so the mortgage payment wasn't too much more than the rent they had been paying. At 8.75%, I financed 72,000.00 for 30 years with a 5 year balloon. The balloon gives me the option to adjust the interest, if need be, or for them to find alternative financing and I get out completely. I hired a loan servicing company that handles the collection of the payments, late notices, escrow for insurance and taxes all for 35.00 per month. This little project generates 7,000.00 per year, of which 650.00 this year will be principle reduction and the rest pure interest. The note is secured by the asset. If they don't pay they will be evicted, and I'll have a house that has gone up significantly in value and I can do it all over again, or sell it out right.
Last year I did a flip. A mortgage broker I knew referred a real estate agent to me. He had found a great house that was for sale. The owners had a kitchen fire. They collected the insurance money but wanted to sell the house as is and take the money to buy something else. He felt it could be a great flip but needed financing. I looked at the property, felt comfortable with the agent, had my attorney draw up a promissory note secured by the asset (the house) and off to the races we went. The agent handled 95% of everything. After 120 days, the house was complete. He listed the house and sold it in three weeks. I made 15,000.00 on that transaction.
This year I did a spec house. In my area, real estate development is on fire, and people are moving in from up north and inventory can't keep up. I met a General Contractor through another Real Estate Agent. This guy built 25 houses in the past two years. He has subs committed to him because he keeps them working. He also hates dealing with banks.
I already owned the lot, and he offered me 50% of the profit to build a spec house. All he wanted was a 10,000 GC Fee. I checked references, looked at other houses he built, and decided to go with him. Originally the house was going to cost 325,000.00. Because of COVID and supply chain issues (lumber, etc.), we had to adjust the price to 375,000.00. The day the house hit the MLS we received a contract on it. I close next week. He projects about a 22,000 profit for me, and I get my 25,000 back for the lot I bought in 2018.
I had a Discover Money Market Account with 75,000.00 hanging around earning .3%. This March I decided to do something with it. I bought some REITS that were beat up in 2020 from COVID. The 75,000.00 would have earned about 350.00 interest for the year had I left it in the MMA. At the end of July, the REITS were up 32%. The value was now at 100,000.00 and on top of that I get an average 4% dividend yield.
I love these Crowdfunding Syndicated Real Estate Deals. However, I don't know much about commercial real estate. I found a service provided by Motley Fool called Millionacres (Mogul). For a hefty annual fee, they research all these syndicated deals that are available, and pick only the ones they think will provide a good return. They have this decent scoring system they devised that rate the sponsors, the market, the technical of the deal itself, and a few other tangibles.
When they give a green light on a deal, they too invest up to 50,000.00 into each one. So, it makes you feel comfortable that they are investing along side of you. Then you get quarterly updates on the deals themselves. I used the cash in my LLC owned IRA to invest in most of these deals. I have a few I've done personally. But so far, the yields, despite COVID, have been very nice. I've had a few deals exit already and received a nice equity multiple. But when you can get 7-12% annual yields, 2-4 X Equity Multiple and IRR's of 18-22% for a 3 – 7 year hold, it doesn't get much better than this. True passive income.
In 2019 I decided to trade some stocks. I thought to myself, I wonder if I can make an extra 5,000.00 per month. I think they called it "swing trading". I wasn't in and out of positions the same day. If I went up 3% or more I would sell. Sometimes I would hold onto them a little longer if momentum appeared to be on my side.
In 2019 if you were a monkey, you could have made money in stocks. The tailwinds were there. Anyhow, I made an extra 50,000.00 in short term capital gains that year. I was up substantially higher, but when the tariff war between Trump and China dragged on, I got caught up in a bad sector and being new and in uncharted territory I sold some positions at a loss. If I had hung on, they all came back eventually.
So, I decided to continue doing this in 2020. I was up 80,000 by mid-March when the market collapsed from the pandemic. I couldn't believe it!! This time I learned my lesson, I did not panic. I hung in there. I even started to buy more shares as the recovery began. Long story short, I made an additional 240,000.00 in short term capital gains in 2020.
I started to slow down in 2021. It's too time consuming and the markets can't decide what they want to do right now. Growth, value, back to growth, back to value…. I'll close this chapter while I'm ahead.
As you can see, I invest in a variety of things. The more exposure I get, the more I learn and the more confidence I gain to do another deal. I like recurring cash flow, but I also appreciate a good short term capital gain as well. Remember, my goal at this point is to preserve capital and create income to cover my expenses, and perhaps even increase my net worth. The short-term capital gains for now are giving me the extra income I need.
——————————
We'll end this part of the interview for now.
Next time we'll share the rest of it, so stay tuned.