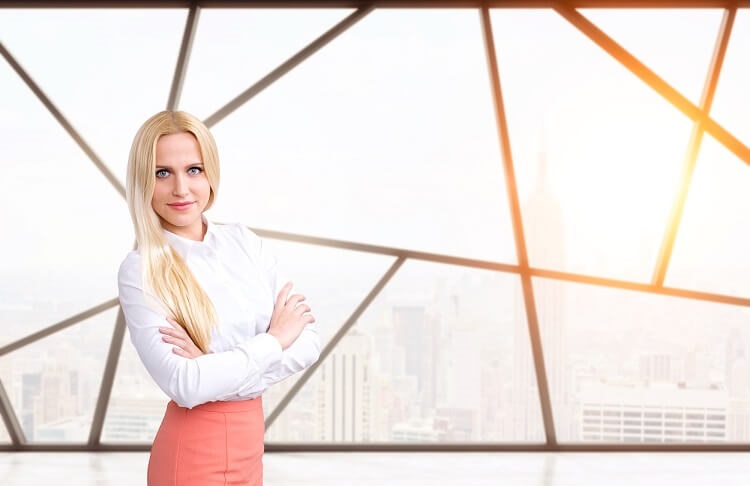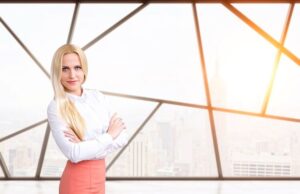 Here's our latest interview with a millionaire as we seek to learn from those who have grown their wealth to high heights.
If you'd like to be considered for an interview, drop me a note and we can chat about specifics.
This interview took place in September.
My questions are in bold italics and their responses follow in black.
Let's get started…
OVERVIEW
How old are you (and spouse if applicable, plus how long you've been married)?
I am 32 and my husband is 34.
We've been married for 5 years and together for 13 years.
Do you have kids/family (if so, how old are they)?
We have 2 kids, ages 2 and 3 months.
What area of the country do you live in (and urban or rural)?
We live in the suburbs of a major city in the Northeast
What is your current net worth?
$1.2MM
What are the main assets that make up your net worth (stocks, real estate, business, home, retirement accounts, etc.) and any debt that offsets part of these?
Retirement Accounts: $725k
Taxable Brokerage: $170k
Cash: $35k
Home Equity: $235k
Kids accounts (529s and brokerage): $60k
This doesn't include unvested equity awards.
EARN
What is your job?
I'm a VP at a large bank.
My husband is an attorney.
What is your annual income?
Me: $125k base + ~$60k bonus (part cash and part equity)
Husband: $130k
Tell us about your income performance over time. What was the starting salary of your first job, how did it grow from there (and what you did to make it grow), and where are you now?
I started with my current company 10 years ago making $70k total (base and bonus). I remember being completely amazed at that sum of money.
Prior to that job offer, I had it in my mind that if I made $45k all in that would be a major win. I was a liberal arts major so I think I was expecting less than what the finance world paid.
At my first year-end discussion with my manager (when I'd only been there for 4 months) he told me I was getting a $3500 bonus and a 2% raise. I told him "Wow! That's great! I've barely been here for any time, you don't really have to give me anything!" Talk about what NOT to do in a comp conversation. That same manager was excellent and every conversation seemed like he thought I was so good that I'd be leaving the group soon. I remember thinking "I'm not looking but maybe I should be."
At the 3-year mark I decided to start looking for something else, but was adamant that I "run to something and not from something." Many people in my department had left for other firms or other departments that were similar, despite not being happy with their jobs. They were so excited to be making an extra $10k somewhere else doing the same work, but I knew I wanted to pivot my career so I took my time to find the right opportunity knowing that in the long run, getting the skillset was more important.
It took a year to find the right fit. It was a lateral move but it led to a $20k raise in total comp. It also put me on a more aggressive comp track where there were more substantial raises each year.
What tips do you have for others who want to grow their career-related income?
When I joined my firm, I was part of a big class of other recent college graduates. My manager told me he thought I was great but that'd I was receiving the "average" rating because he didn't have anything tangible to tell the HR committee that set me apart from my peers.
I took this as a challenge to make sure I was always going above and beyond from my peers. This included getting additional certifications, participating in campus recruiting, and joining the leadership board of one of our firm's networking groups. From then on I always received above average reviews.
In the same vain, I always attempt to anticipate needs for my senior managers and come up with innovative solutions for their problems.
In addition, after a few years I learned how important it was to have open compensation conversations early and often. These conversations shouldn't just be with your direct boss but should be with the decision maker as well.
If you work at a big company and you are talking about a raise or promotion in your year-end conversation it's too late for managers to change their numbers. Find trusted peers to have conversations with and find senior people willing to coach you on what your numbers should be and how to approach that compensation conversation.
I've stayed at the same firm for my whole career and have definitely been subject to smaller annual raises as a result. That being said I've had years where I've received substantial raises or promotions.
Keep looking for new opportunities that give you significant exposure and keep having the conversations with the decision makers sooner than later.
What's your work-life balance look like?
My work life balance has been great during the last year when my husband and I have both been working from home. Getting to pop in and see the little ones during the day and us both getting to be home for dinner and bedtime every night has been great.
In general, we both work ~8:30am-6pm plus at least an hour commute each way. That's difficult with little kids who go to bed early.
We'll see how things play out when the world returns to normal. In general, my employer is relatively flexible and I'm able to have a decent amount of control over my calendar.
Do you have any sources of income besides your career? If so, can you list them, give us a feel for how much you earn with each, and offer some insight into how you developed them?
No other sources of income.
All dividend income gets reinvested.
SAVE
What is your annual spending?
~$100k.
It's been a bit tricky/inconsistent to track lately since:
2019 – we became parents
2020— COVID + we bought a house (which included large one-time expenses like furniture and some larger home projects)
2021— Did another big home project and had a second baby. We'll also soon be adding daycare expenses into the mix for the first time.
What are the main categories (expenses) this spending breaks into?
Mortgage (principal and interest): $25k
Property taxes: $14k
Recurring expenses: $9k (subscriptions, auto insurance, cell phone, water bill, electric etc.)
Eating out: $12k
Groceries: $10k
Amazon/Other Shopping: $10k
Vacations: $5k
Miscellaneous: $15k
Do you have a budget? If so, how do you implement it?
We do not have a budget.
At times throughout our relationship we have had a budget, but we only tend to have success when we track every expense every day all of the time and it becomes a lot. We will periodically go through this process but not on a regular basis.
At the end of the year, I go through and look at the spending. We try to focus on certain savings goals and let the rest go for our sanity (though again, when things feel really off we revisit and reign it in).
What percentage of your gross income do you save and how has that changed over time?
We save 30% of our gross income.
Over time we've focused on ensuring we're maxing out our retirement accounts and then achieving whatever other goal we have at that time—over the years that has included paying off $85k of student loans, funding our wedding, saving for a down-payment, investing in taxable accounts for the future, and now funding 529 plans.
What's your best tip for saving (accumulating) money?
Autosaving is the best strategy and something I always intend to do more of.
We ensure our retirement accounts are maxed out.
My annual bonus is substantial so we save/invest that money.
We auto-invest our kids' 529 plans monthly and auto pay a bit extra to our mortgage each month.
These things add up over time.
Early on we also focused more heavily on saving/investing even if it hurt a bit. I was of the belief that even though our earnings were lower than they would be in the future our expenses were also lower—no mortgage, no kids etc. I'm grateful we did that since now that we've had kids we do have a comfortable amount set aside that will continue to grow if we don't touch it (and we don't plan to).
What's your best tip for spending less money?
One of the biggest things for us has been always choosing less housing than we could technically afford.
For 10 years in our HCOL city we managed to pay $1600 or less for our apartment when we had friends who would pay at least that amount for their half of an apartment.
When we bought our home, we could have qualified to buy a more expensive home but we wanted to make sure we still had plenty of breathing room in our budget to save and to live. We also waited to buy a home until we had kids and were closer to using the school system since the property taxes are so high.
However, considering that many of my coworkers spend $25k-$50k for private schools for each child, our property taxes don't seem so bad.
In general, we try to not overly inflate our lifestyle as we earn more. I try to never buy anything immediately (other than food, total weakness!) and really mull it over for a few days/weeks depending on what it is to determine if I really need it.
What is your favorite thing to spend money on/your secret splurge?
Eating out.
Growing up, my parents were divorced and part of that arrangement was that I'd have dinner with my dad 2 times a week which always involved eating out.
My grandma would always tell me I was in trouble when I got older since I was used to that and that I better marry rich. I told her, don't worry, I'll be rich! I always wanted to be able to provide for myself and not be in a relationship just because it economically made sense.
For the record, as a tradeoff I bring lunch almost every day to work and believe in the experience of eating out versus just getting takeout since it's a nice time to reconnect without devices, etc.
How did you and your spouse get on the same page about money?
My husband and I started dating in college which was helpful since neither of us had any substantial money set aside and neither of us had started our careers yet. This meant that there wasn't a big build up to a dreaded money conversation where you both reveal your numbers to each other. Instead, as we were getting job offers we were discussing those numbers, as he was taking loans for law school we were also talking about that.
Even with this ideal set-up, we weren't ever a team with money until we were engaged. I am more of the natural saver and he is more of the natural spender and we just both kept our finances separate and didn't overly worry about what the other one did.
However, once we were engaged we knew neither of our families had the resources to fully fund our wedding and that we would be paying for the majority of it ourselves. This was the first time that we had a savings goal together. We also came up with a game plan for paying off his student loans and for the first time worked as a team on these goals.
No one is ever excited about debt or paying for a big expense like a wedding, but I'm grateful for both of those things since it helped us take our combined money seriously and to work as a team.
INVEST
What is your investment philosophy/plan?
We're all about low cost, well-diversified index funds/ETFs with a long term buy and hold strategy.
My 401k is our largest individual account and I have that more broadly diversified and set to rebalance.
The rest of it is less formal and overall we're over 90% in stocks.
What has been your best investment?
I haven't bought anything fancy, so I don't have a specific stock to name here, however, starting my Roth IRA at age 18 and adding even small amounts during college was a big win.
The compounded returns over time have blown me away.
What has been your worst investment?
Again, no major losers since we don't pick individual stocks.
What's been your overall return?
Our overall return has been around 15% thanks to the bull market of the last decade.
How often do you monitor/review your portfolio?
Every month I review our net worth.
I'm old school and enjoy the process of writing it down in a notebook so I track that across all of our accounts and compare it to the prior month.
At year-end I do a bigger review of spending and compare year end balances to the beginning of year balances to see how far we've come and to determine if any big tweaks need to be made.
This is also when my husband and I will have a larger conversation about money goals for the year and how to invest my bonus which is paid out in January.
NET WORTH
How did you accumulate your net worth?
My husband and I earned everything ourselves. No inheritances.
We were both lucky to have our undergrad degrees paid for, though I did work through high school and college (including covering my food/dorm costs) and never asked my parents for spending money.
My husband chose to live at home through college and law school which saved substantial money and he picked a school that gave him more scholarship money making the total outlay lower than it would have been.
Even still, he had ~$85k of law school debt that we implemented a plan to have paid off before our wedding (3 years after graduating law school).
I started investing in my Roth IRA at 18 with money from my minimum wage summer job. I invested with Vanguard on my mom's advice but their minimum was $3k which was a whole summer's earnings.
I listened to her and invested in 2007…you all know what happens next. In 2008 I checked my account and had $1600 in it and was freaking out. My mom told me not to worry and to just leave it alone. At the time it felt HORRIBLE, but I'm glad I stayed invested and learned that lesson at an early age with a relatively small amount of money.
Throughout college I continued adding to my Roth IRA with little bits as I could. I remember a year out of college hitting the $10k mark in my Roth IRA and feeling so excited. I now have over $130k in my Roth IRA so things definitely add up quickly.
I also signed up for my 401k immediately and picked a high percentage to contribute and did all Roth. I didn't factor in that taxes from my signing bonus would be taken out of my first two paychecks. My take-home pay from my two weeks of work at this big fancy bank was less than a WEEK of take-home pay from the minimum wage job I worked in high school.
But I'm happy I started putting as much in my 401k as soon as possible. I just hit my 10 year mark at my job and have over $340k just in that 401k account and I wasn't maxing it out in the early years.
What would you say is your greatest strength in the ESI wealth-building model (Earn, Save or Invest) and why would you say it's tops?
Earning and Saving are my best two.
I get more joy out of returning things or maxing out my Roth than I do from buying any item.
I've tripled my income in the 10 years since I started working. I could probably be making more if I job hopped but I've gotten better opportunities, built up good relationships and seen compensation improvements over time. I also can't put a price tag on good managers and good work life balance.
What road bumps did you face along the way to becoming a millionaire and how did you handle them?
I think our biggest roadblock has been getting on the same page about money with each other and finding a good balance of enjoying life today while making sure we are setting money aside for the future.
We are lucky to have good salaries that enable us to do both and we don't take that lightly.
What are you currently doing to maintain/grow your net worth?
We are continuing to max out our 401(k)s, Roth IRAs, and we autosave into 529s each month.
In addition, my annual bonus will always be invested toward our goals and we try to invest additional funds monthly as well.
Do you have a target net worth you are trying to attain?
I'd like to reach ~$3MM which would be the safe withdrawal rate according to the 4% rule plus some buffer.
If we really wanted to retire early we could scale back our spending.
Even if/when we hit our number I don't know that we'd both walk away from our jobs since we do get purpose from our jobs.
There is also a chance that we will have to support our parents as they age so that may make the number higher.
How old were you when you made your first million and have you had any significant behavior shifts since then?
I was 31 and my husband was 33 when we hit our first million.
We've freed ourselves from any guilt of paying extra for guac at Chipotle. Half kidding. 🙂
I think we've taken our foot off the pedal a bit from obsessing on daily spending decisions knowing that with compound interest we will hit some big numbers by traditional retirement age.
At this point we're debating what we want our future to look like. We debate whether we should buy certain things right now like a new car or whether we should spend a few more years investing and paying down the mortgage aggressively to get closer to financial independence.
What money mistakes have you made along the way that others can learn from?
As much as I'm a natural saver, I think many times in life you either have time or money but rarely both at once.
Looking back there are times I would have spent more money on things like travel when I had time. In college I was studying abroad and at the end of the semester had $2k left in my bank account (I didn't start with a crazy amount more than that). I could have decided to stay in Europe for a few more weeks to see some more places but decided to go home since it seemed irresponsible to spend more. But when in life do you have plenty of time to travel and a cheap standard of living where $2k could actually get you somewhere.
Similarly in my first few years working we picked very economical vacations because it felt like the responsible thing to do, but now that we're hanging out with our two kiddos part of me thinks it wouldn't have been the worst idea to spend a little more to go on some bigger adventures.
As important as it is to be responsible with money it's also important to enjoy the ride and create some great memories.
What advice do you have for ESI Money readers on how to become wealthy?
Invest early and often. I wasn't able to max out my 401k or Roth IRA for a few years but every time I'd get a raise I would try to add more until it was a little uncomfortable.
Also, if you get bonuses or any other lump sum payments throughout the year, plan to use those to invest or pay down debt instead of spending that money.
Finally, even if you just do a little bit here and there it can add up—some days, especially if I feel like spending has gotten out of control or I just need a little pick me up, I'll transfer $50 to my brokerage account or $25 to my mortgage to pay down principal. Those numbers aren't big but if you do them often enough they can add up.
FUTURE
What are your plans for the future regarding lifestyle?
This is an ongoing debate with my husband and internally with myself.
I definitely want to get to a place of "work optional" sooner than later but that being said I'm also very type A, competitive, and always striving for more in my career. I want to be able to walk away but don't know that I would walk away as soon as I could. My job is aligned with my interests.
I also think after seeing life in COVID both my husband and I would be willing to take pay cuts or slow things down a bit if it meant being able to work remotely or work fewer hours to be around our kiddos during this life phase. We feel lucky that our retirement accounts are big enough at our age that even if we stepped back and just earned enough to cover our expenses they would still grow and be sizeable when we hit traditional retirement age.
What are your retirement plans?
If we retired early when our kids are still home we'd like to spend time with them and definitely do some big travels in the summers to help them see the world and gain perspective. World schooling has also been something that has really interested me.
If we retire at a more traditional retirement age, I'd like to travel and also likely have a home base in the Northeast and another somewhere warmer.
Are there any issues in retirement that concern you? If so, how are you planning to address them?
Like everyone else, healthcare is a concern.
Also, psychologically pulling money out of accounts versus always adding to them will be a big mental hurdle to get over.
If we decide to retire early we're concerned what our families will think. Both of our sets of parents are hard workers and are somewhat worried about their own retirements. Both sets of our parents are still working even though they're in traditional retirement age. It would be hard to justify walking away from our jobs at a young age when they are still working unless we can build up enough of a cushion to protect them as well.
On the flip side, while we certainly want to spend more time with our kids, I don't know that having both of us at home with them all day, every day sends the right message. We work hard in part because we saw our parents sacrifice and we wanted to make them proud but also not be dependent on them. We'd have to handle the messaging and/or have a plan to be productive in retirement.
MISCELLANEOUS
How did you learn about finances and at what age did it "click"?
I was always the kid that saved money—birthday money, allowances, the $2 my mom would pay me to weed the yard. 🙂
I think part of it was always wanting to make sure I wasn't a burden and because there was no material object I wanted more than knowing I had money even if I didn't know what I would use it for.
When I was little my dad would give me $5/week allowance and have me save $0.50 to give to charity so that I learned that not every dollar I earned was meant for me.
In middle school and high school, I remember my mom watching Suze Orman. I would mostly walk in and out and roll my eyes, but after my mom got me to invest in a Roth IRA and I felt the burn of 2008 I became obsessed with learning more about money and fell down a personal finance rabbit hole. (When I called Vanguard to open that Roth IRA (who calls to open accounts?!) they asked what I wanted to invest in and I said "an S&P 500 index fund" because that's what my mom told me. They wanted a ticker and I had no idea what that was or which one I wanted, so that was my starting point on the investing front!)
I've since obsessively read a ton of personal finance blogs and listen to similar podcasts.
Then I found a job where I can help people make decisions about their money and I get paid to nerd out about personal finance.
Who inspired you to excel in life? Who are your heroes?
My grandma definitely inspires me. She left home at 16 and has always been an independent, hard-working firecracker.
She owned her own business during a time when most women didn't work. She also took flying lessons and participated in her local investing club. She even got a loan to buy a new condo when banks typically required a husband's signature and she surprised my grandpa. (Points to my grandpa for not having too much ego with her making big moves).
She's had a lot of things happen to her in her life but she's not one to wallow and is always keeping active and checking in on others.
Do you have any favorite money books you like/recommend? If so, can you share with us your top three and why you like them?
I like a lot of the classics – Millionaire Next Door and Rich Dad Poor Dad are two of my favorites.
Do you give to charity? Why or why not? If you do, what percent of time/money do you give?
We don't give significantly to charity but each year talk about how we should focus on giving in a more formal/substantial way.
We give some to our church, some to my husband's high school as a way to pay forward his full ride, and some to whatever seems to be the biggest current need (i.e. food shelters during COVID).
We could and should definitely do more and look forward to focusing on this more in the future.
Do you plan to leave an inheritance for your heirs (how do you plan to distribute your wealth at your death)? What are your reasons behind this plan?
We plan to leave an inheritance upon our deaths.
We hope to be able to spend money on our kids and grandkids while we're still alive on things like education, possible help with a first home down-payment and family travel.
We don't want to raise spoiled kids but we also don't want to spend our lives hoarding money from them in an attempt to not spoil them.
Depending on how much we've accumulated we would also plan to leave money to charity.